1969 - Bic Anquetil - Critérium jersey for Cycles Anquetil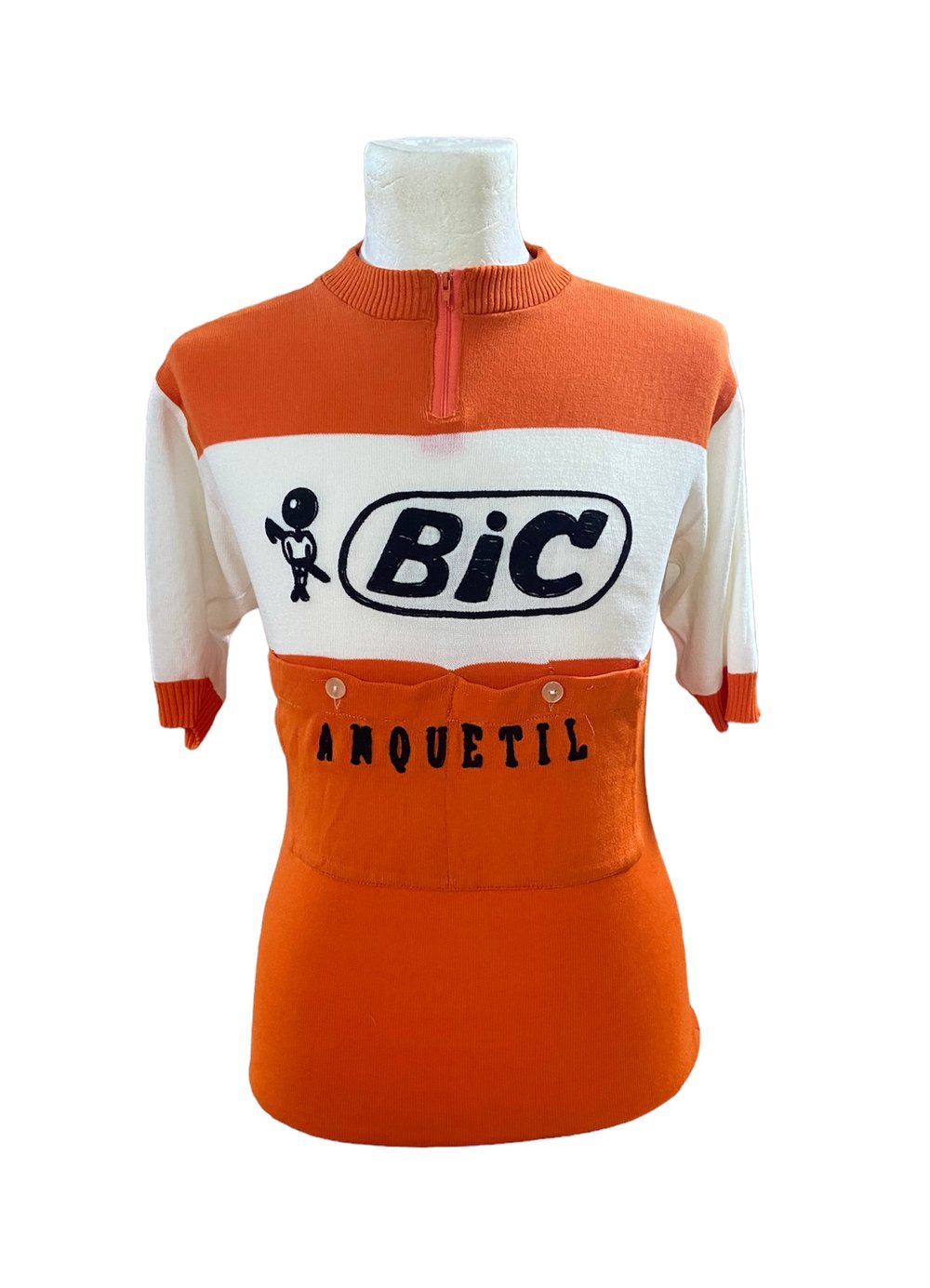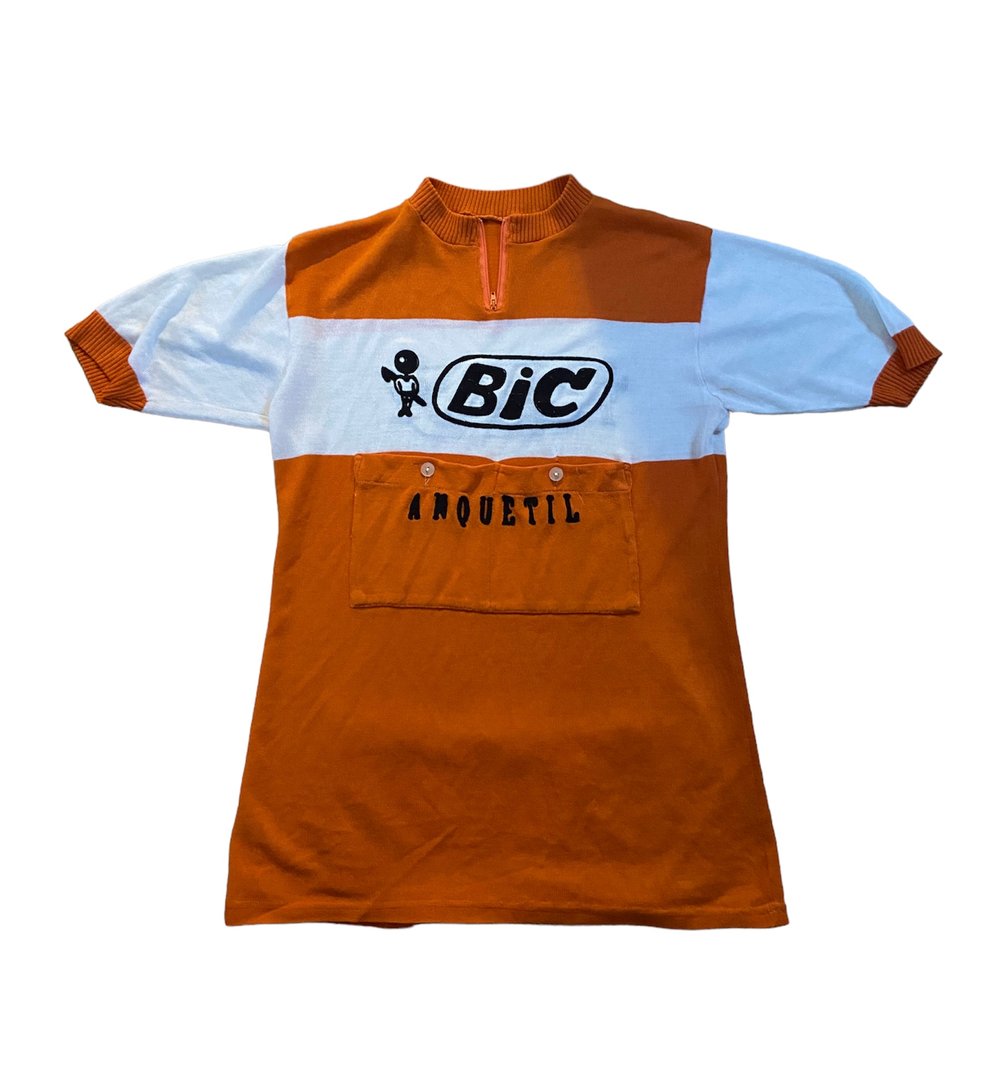 Description:
This iconic jersey was made in France by Mey Sport to promote Cycles Anquetil from 1965 to 1969.
Jacques Anquetil-branded bikes were the official supplier of the one-brand team Bic. Some of cycling road and track events were used in 1968 and 1969 by Jacques Anquetil to wear a Bic jersey with his name "Anquetil", to increase sales of Jacques Anquetil cycles to the public.
After St-Raphael withdrew from cycling sponsorship, Raphaël Geminiani was tasked with finding new backers for his team. After a successful two-year agreement with Ford, the Bic consumer goods company stepped in to offer sponsorship on a longer-term basis from 1967 to 1974.
The Bic team, clad in the company's predominantly orange kit, won some races in the late sixties, but the great Anquetil was at the end of his career. The team signed the 1968 Tour de France winner Jan Janssen in 1969, the year of Anquetil's retirement, but Janssen underperformed.
It wasn't until Bic signed a young Spaniard called Luis Ocaña in 1970 that things really improved. Within a year Roger Rosiers had won Paris-Roubaix for Bic and Luis Ocaña the had won the 1973 Tour de France.
Besides these two great riders, BiC had many others in the 'near great' category; Jean Graczyk, Julio Jiménez, Rolf Wolfshohl, Joaquim Agostinho, Roland Berland, Leif Mortensen.
Color: Brilliant combination of orange with white band illustrates this beautiful jersey that was very fashionable during the sixties with the hippie movement, has become mythical!
Condition: in great condition.
• Manufactured from an 100% pure wool with chain-stitched lettering
• The jersey shows the familiar front chest pockets used since the birth of cycling
• Two button down pockets at the front
• Short length zip at the collar 10cm
• Three back pockets at the rear
• Three button down pockets at the rear
• Short sleeves jersey
• Made in France by Tricots du Rocher
Size: Large
Length: 48cm
Armpit to armpit: 75cm