1969 - Flandria-De Clerck-Kruger - Tour de France edition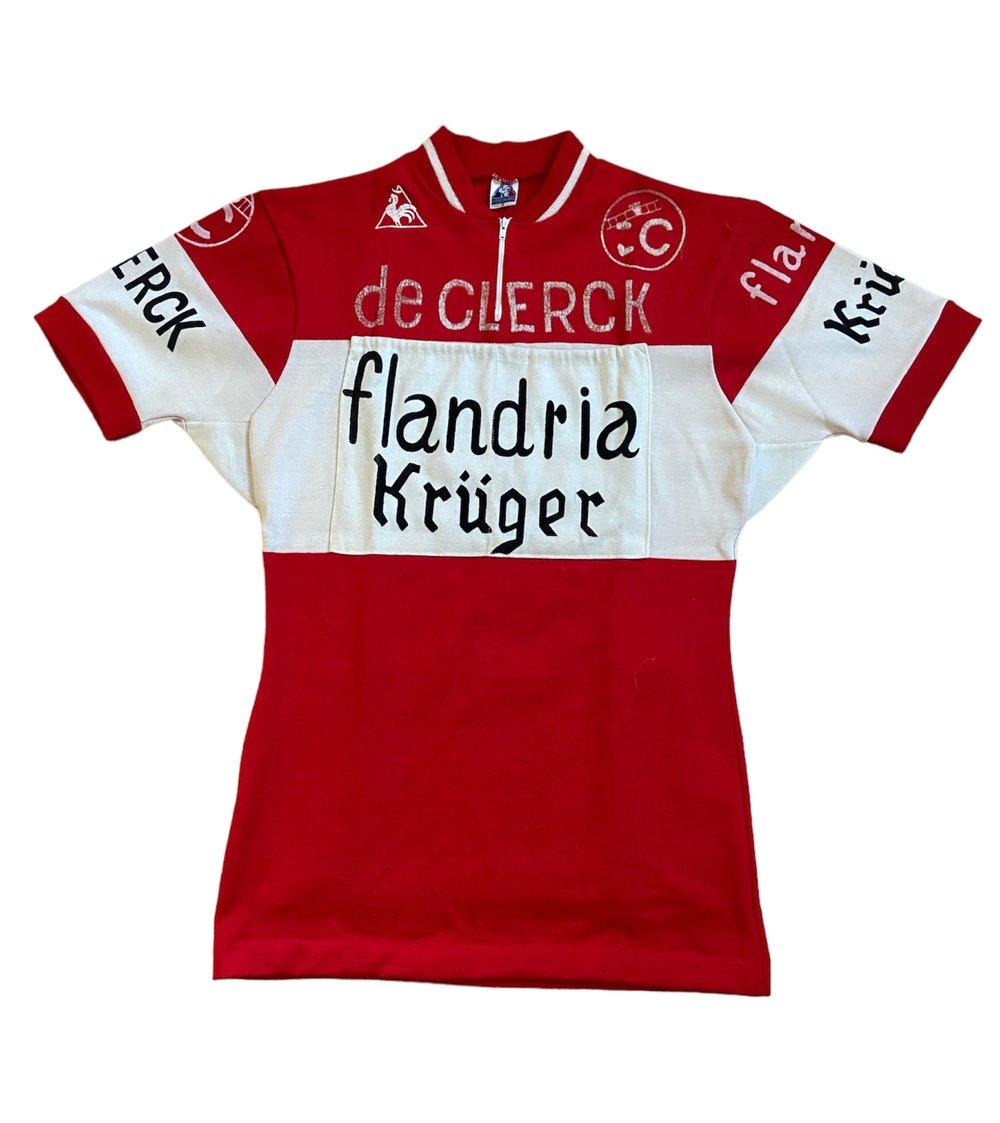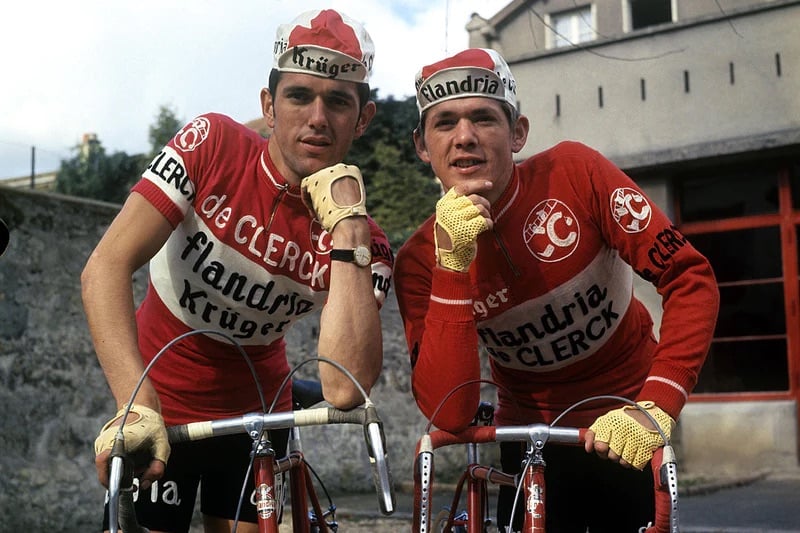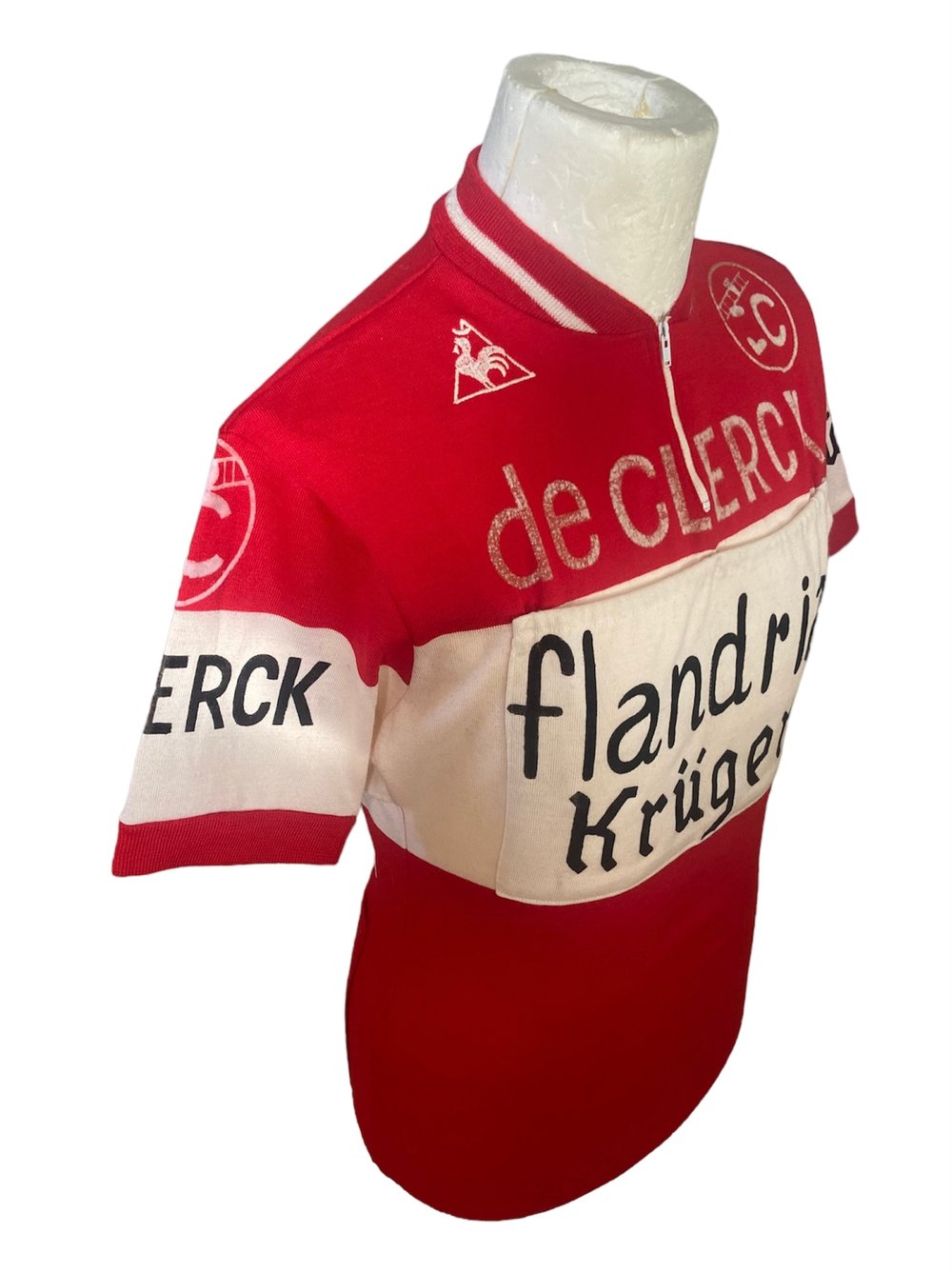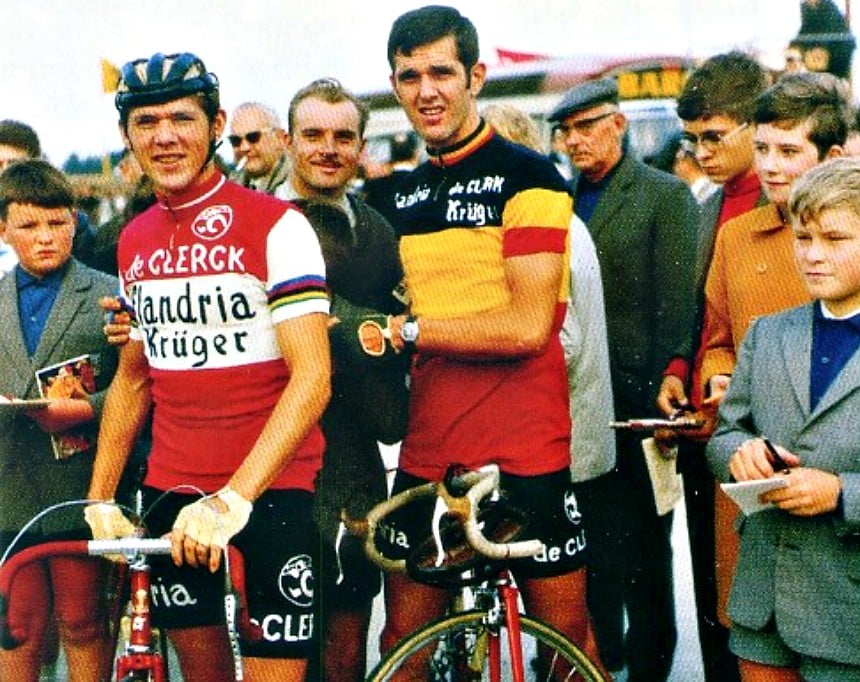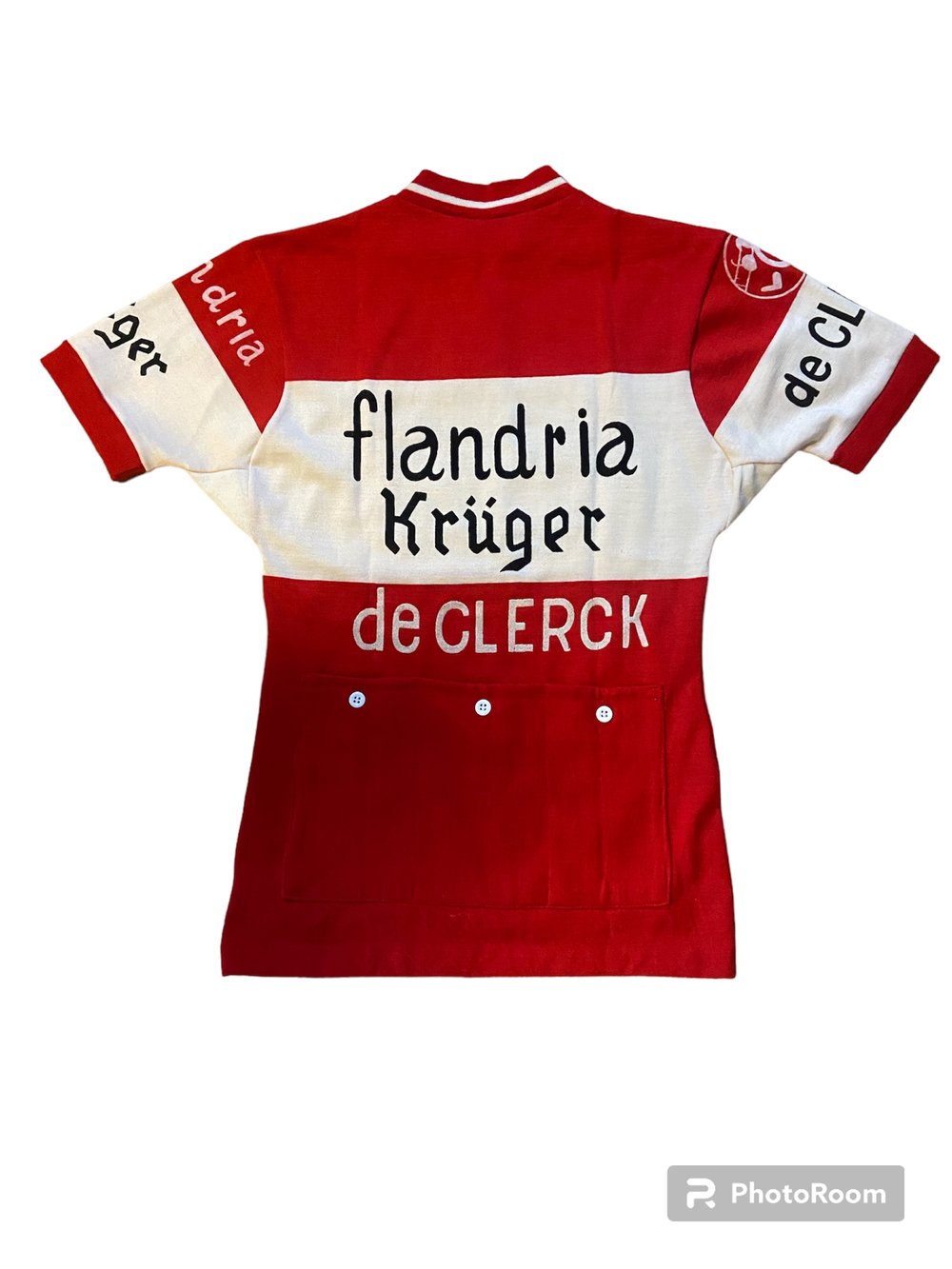 Description:
This jersey was specially designed and manufactured by Le Coq Sportif for the 1969 Tour de France as were all other participating teams. Flandria joined with a number of co-sponsors over the years, who were represented to varying extents on the team's jersey.
Color: White and red
In 1972,
Condition:
This jersey is a beauty, in great condition.
• Manufactured from an 80/20 wool acrylic mix with chain-stitched lettering
• Long length zip at the collar 13cm
• Three back pockets at the rear
• Three button down pockets at the rear
• Made in Italy by Vittore Gianni
Size: Medium
Armpit to armpit: 40cm
Length: 73cm
Additional information:
Flandria created in 1957 and which disappeared at the end of the 1979 season was a bike and motorbike manufacturer based in West Flanders. It was owned by the Claeys family and run by two brothers, Aimé and Remi Claeys, until they split and Remi set up rival brand Sumerian. For most of its existence, the team was managed by the legendary Flemish racer Briek Schotte.
Flandria was a Flemish institution, Flanders considers cycling to be a part of its identity - this region of Belgium has produced more champions, more winners of big bike races, than any comparably sized area in the world. Cycling matters in Flanders, and for a long time Flandria was its national team.
It really hit the big time in 1962, when Rik Van Looy joined bringing Faema with him as a co-sponsor, it became part of Rik's Red Guard. The team won 101 races that year, and was the UCI team World Cup winner.
The team has included a number of champions: Roger and Eric de Vlaeminck, Jef Planckaert, Rik Van Looy, Freddy Maertens, Jean-Pierre Monséré, Walter Godefroot, Joaquim Agostinho, Sean Kelly, Michel Pollentier, Eric Leman and Joop Zoetemelk.
750