Robert Mintkewicz - 1974 - Sonolor Gitane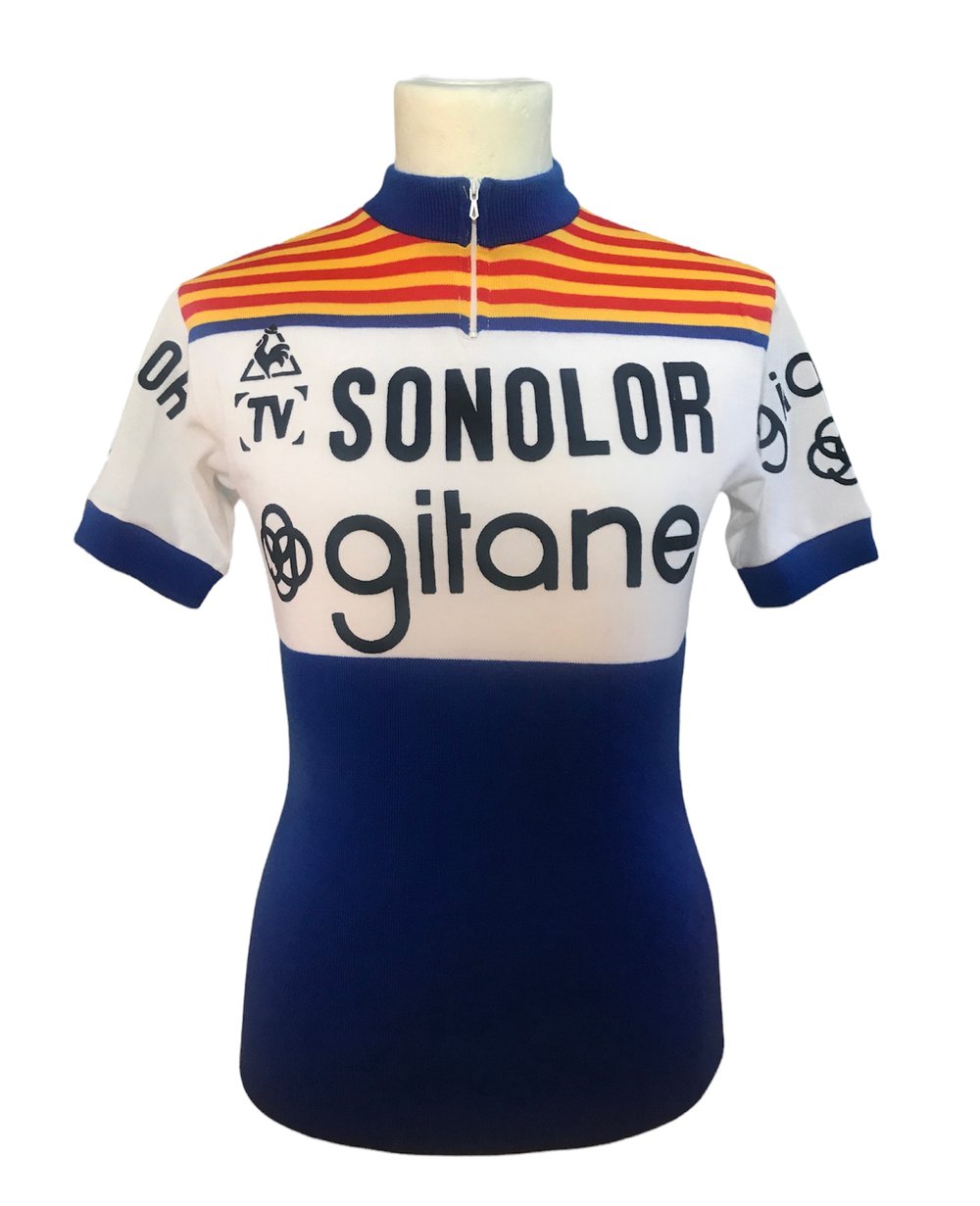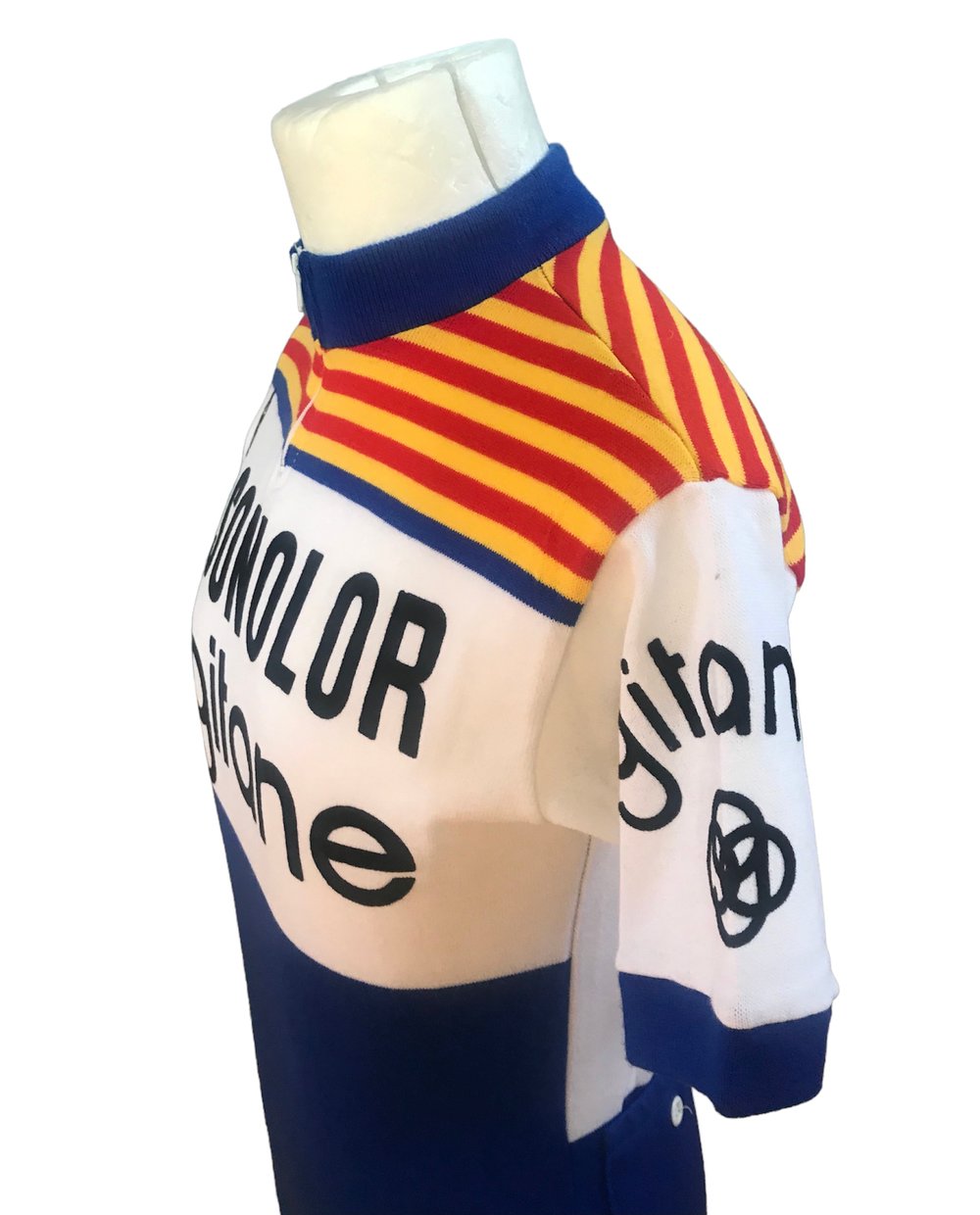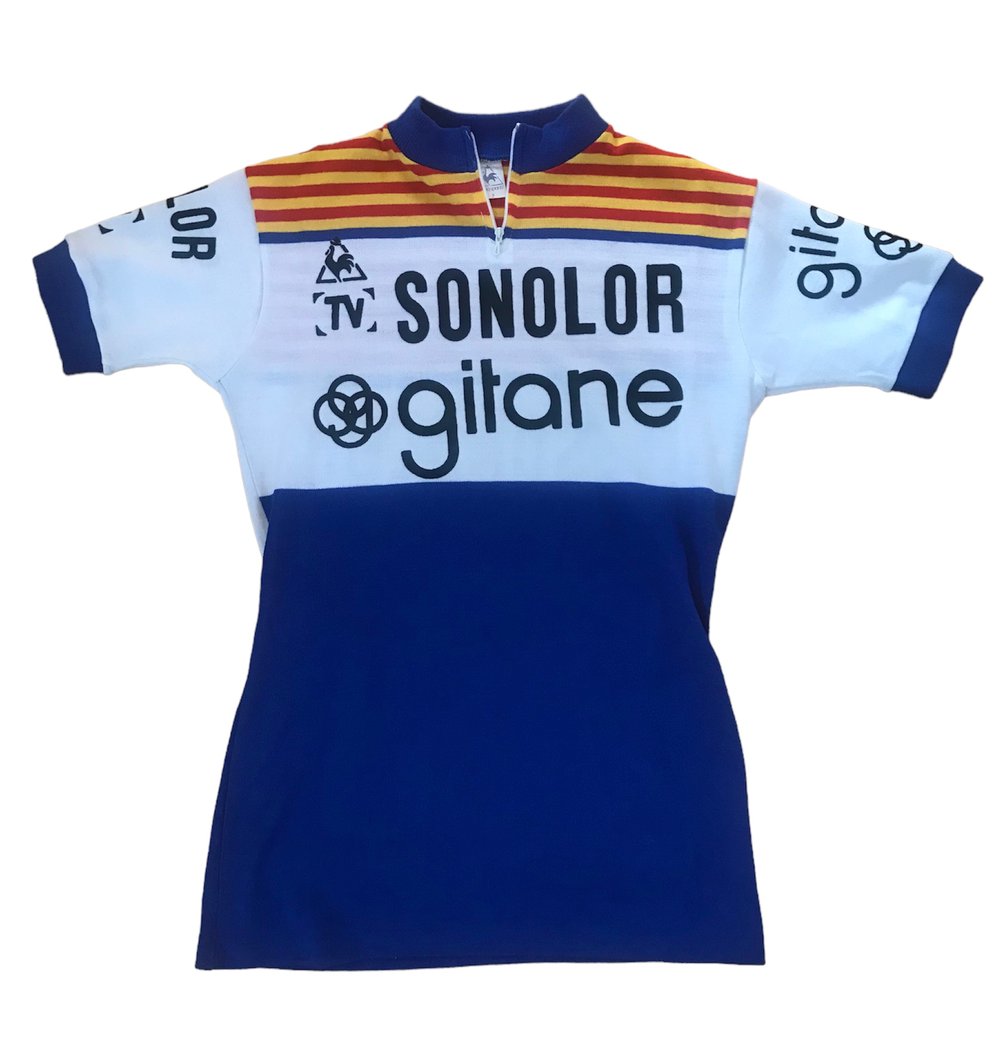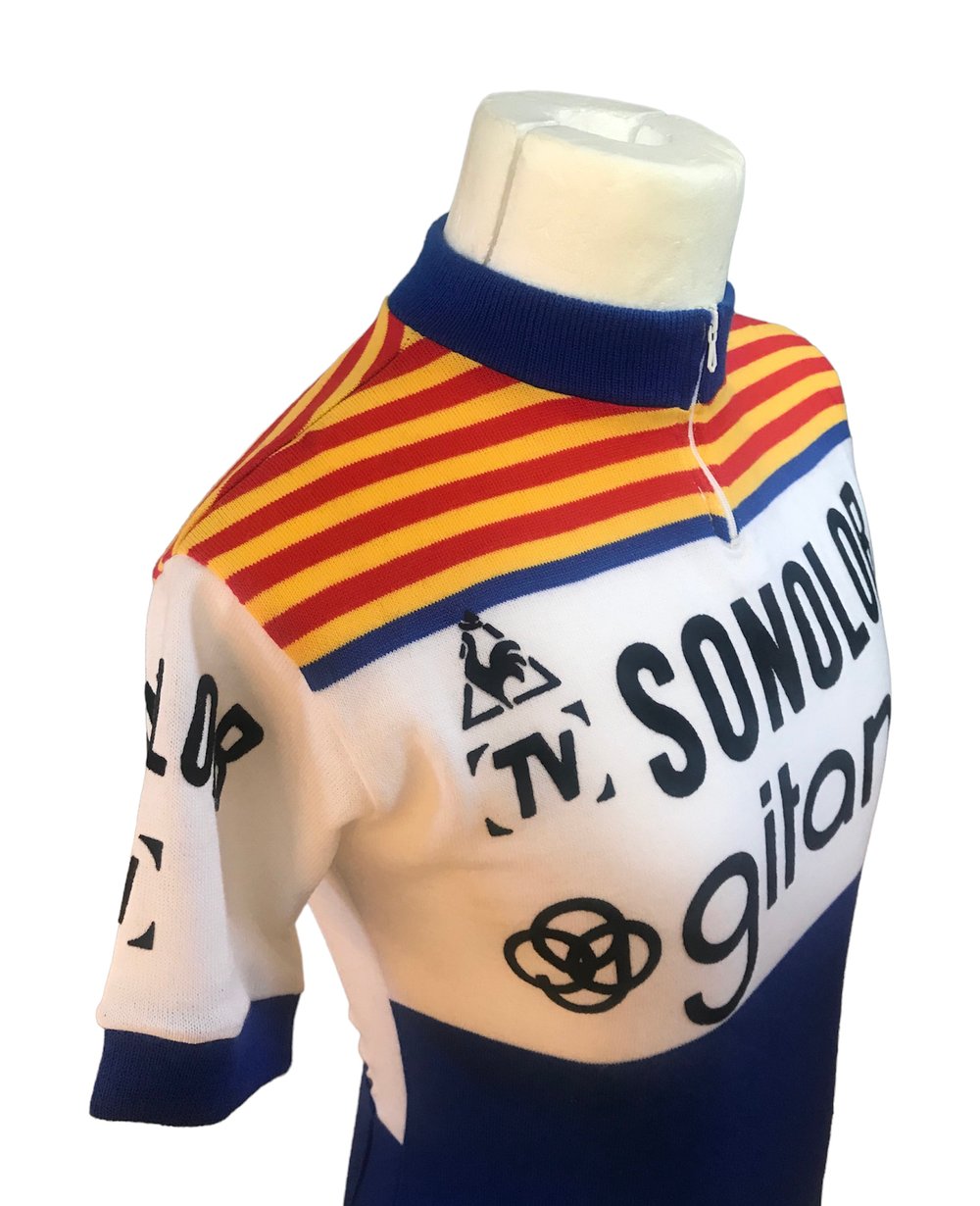 Description:
Sonolor-Gitane were a former French cycling team that existed during the 1974 season. Belgians Lucien Van Impe and Mariano Martinez also rode with the team in '74.
There were two almost identical jerseys during the year 1974, this one is the version used only for the Tour de Romandie.
The Sonolor team was formed for the 1969 season after the end of the Pelforth-Sauvage-Lejeune team in 1968. In 1974, the Gitane-Frigécrème team of team leader André Desvrages was merged into a team creating Sonolor-Gitane.
The team was called Gitane-Campagnolo from 1975 to 1977, the French amateur champion Bernard Hinault signed in 1975. During this time, the team was managed by Stablinski, but Cyrille Guimard became involved, as did Maurice Champion.
Guimard took over as main team leader in 1976 and led Van Impe to success in the 1976 Tour de France. Van Impe left at the end of 1976 and Hinault was named leader of the stage races. Although Hinault won the Critérium du Dauphiné Libéré in 1977 for Bernard Thévenet and Lucien Van Impe, he did not start the Tour de France.
After the takeover of Gitane by Régie Renault, Renault became the main sponsor of the team creating the Renault-Elf-Gitane team on 1978.
This jersey acquired in 2022 from Jean-Marc Leynet (coutaubegarie.com), Former advisor to Louis Nicollin, Jean-Marc Leynet is the leading French expert in sports auctions at the Drouot auction houses.
Colour: This jersey is a beauty with beautiful bright colors.
Condition: In perfect condition.
• Manufactured from a wool acrylic mix with flocked lettering
• Shortlength zip at the collar 10cm
• Three back pockets at the rear
• Made in France by Le Coq Sportif
Size: Medium
Armpit to armpit: 44cm
Length: 70
PLEASE NOTE to review carefully the photos to determine the condition.