1982 🇮🇹 Replica jersey for Giuseppe Saronni - Road World Champion winner in 1982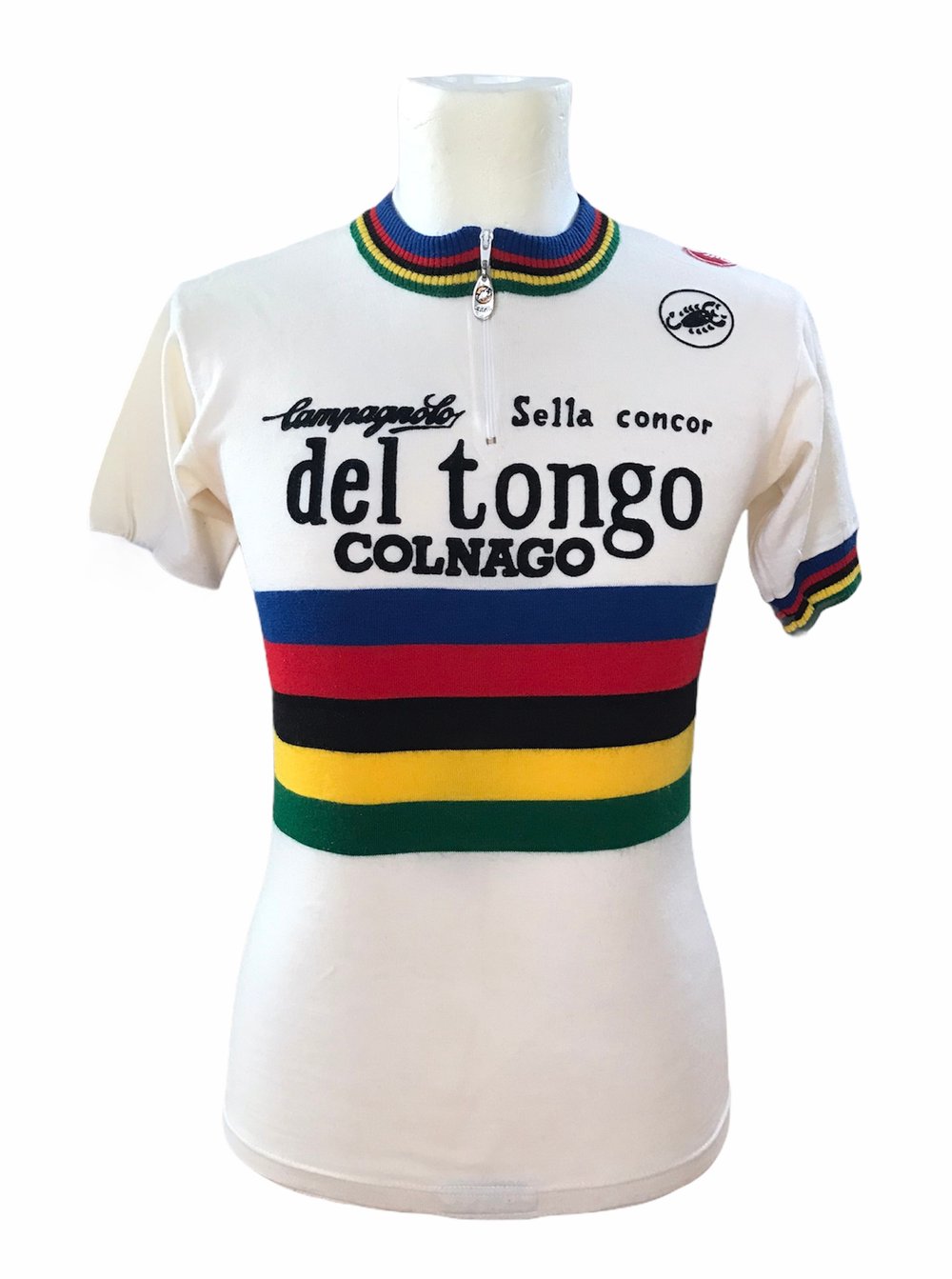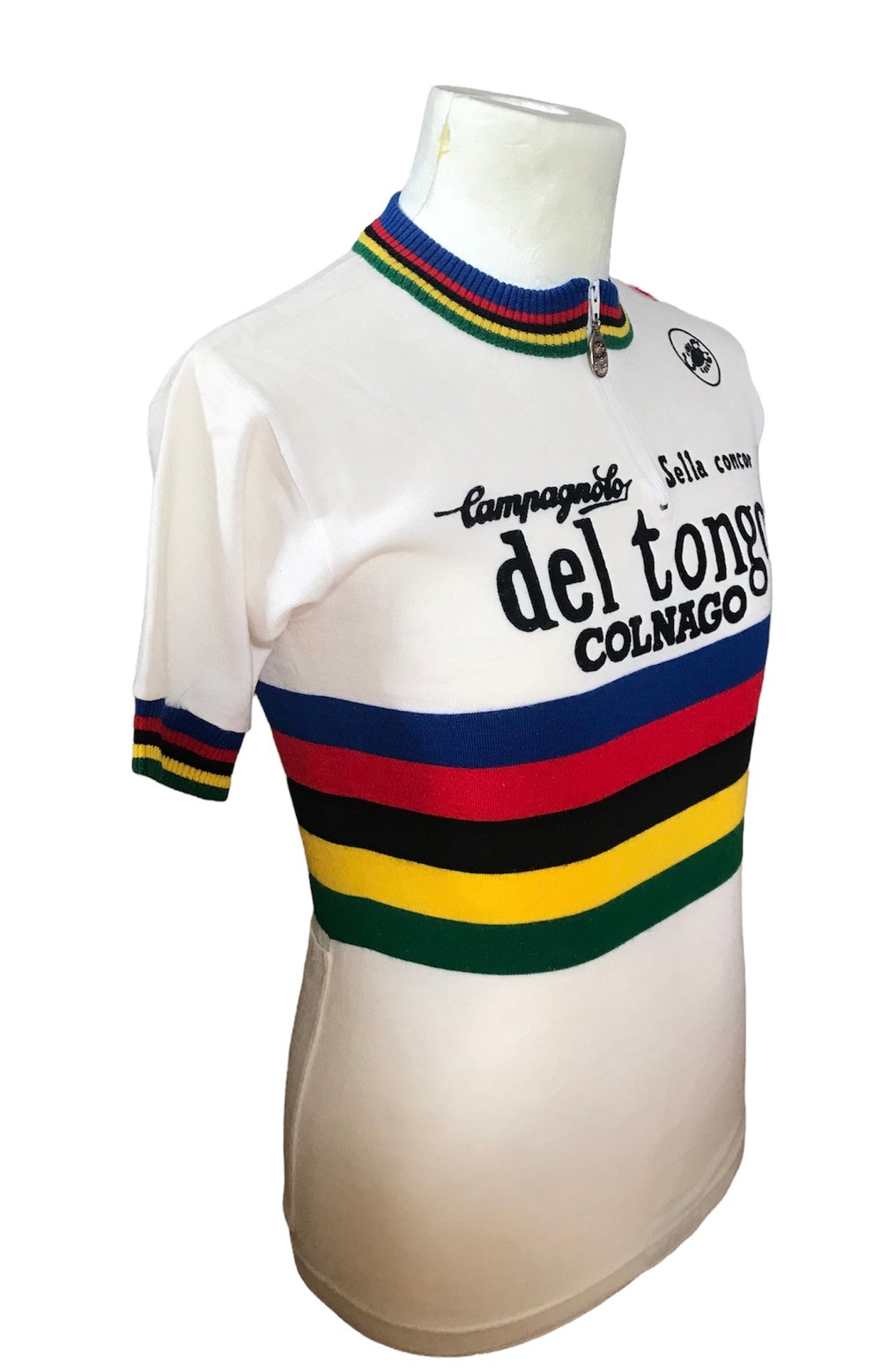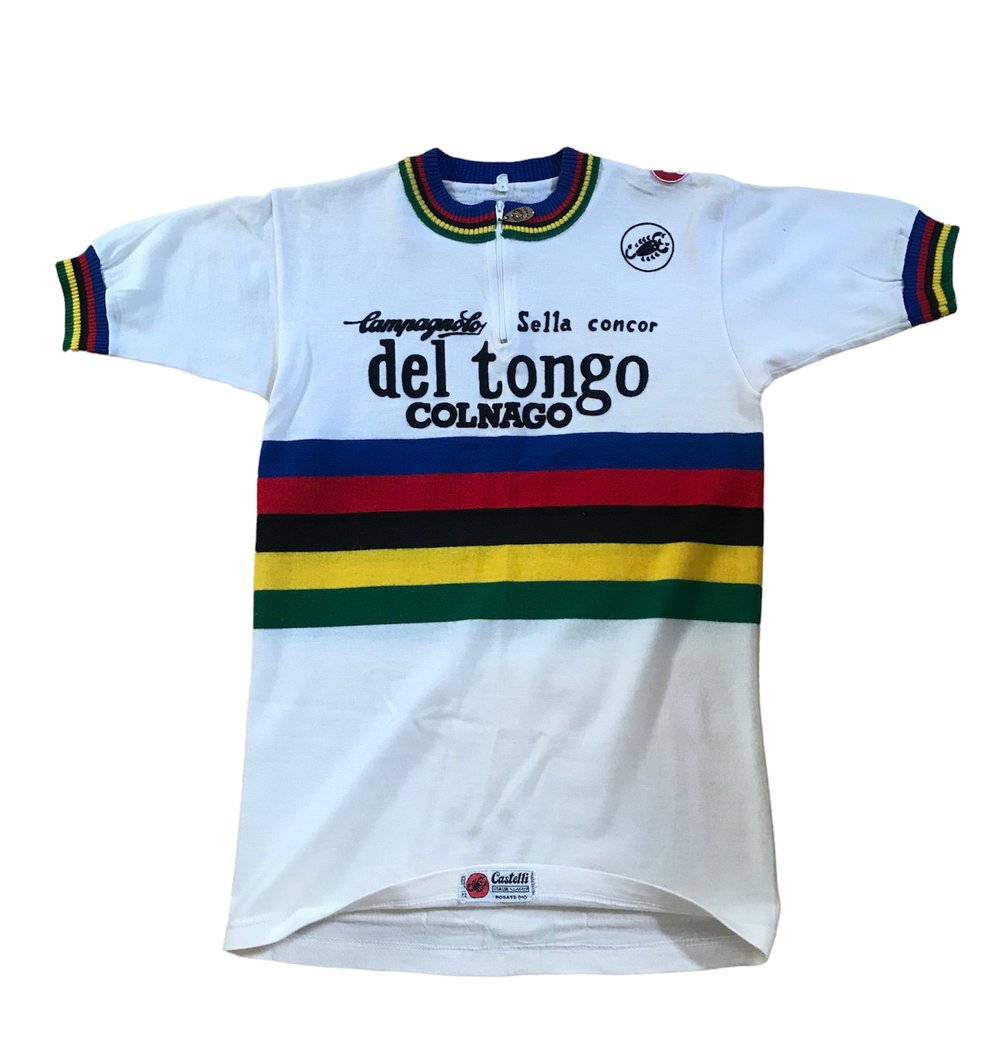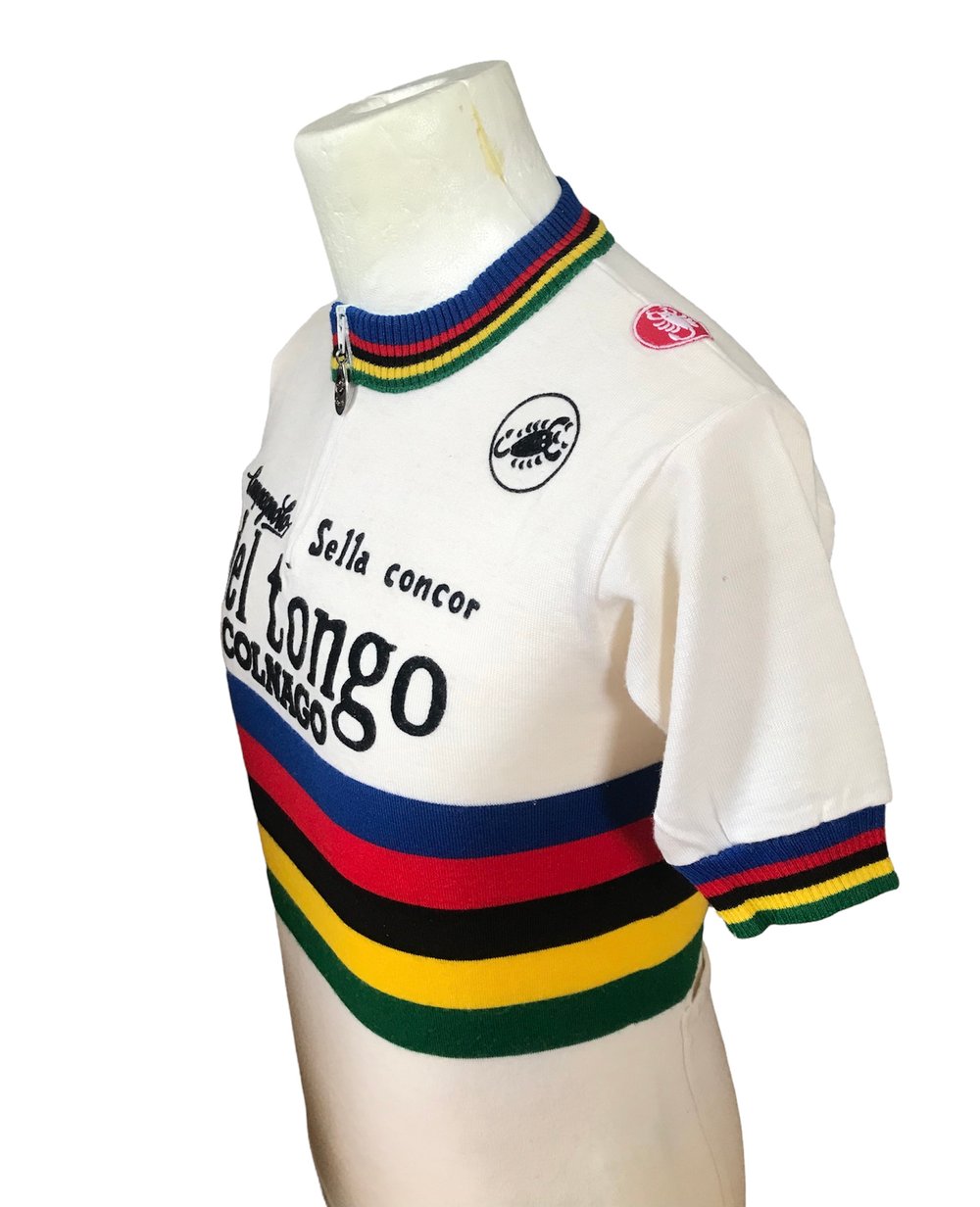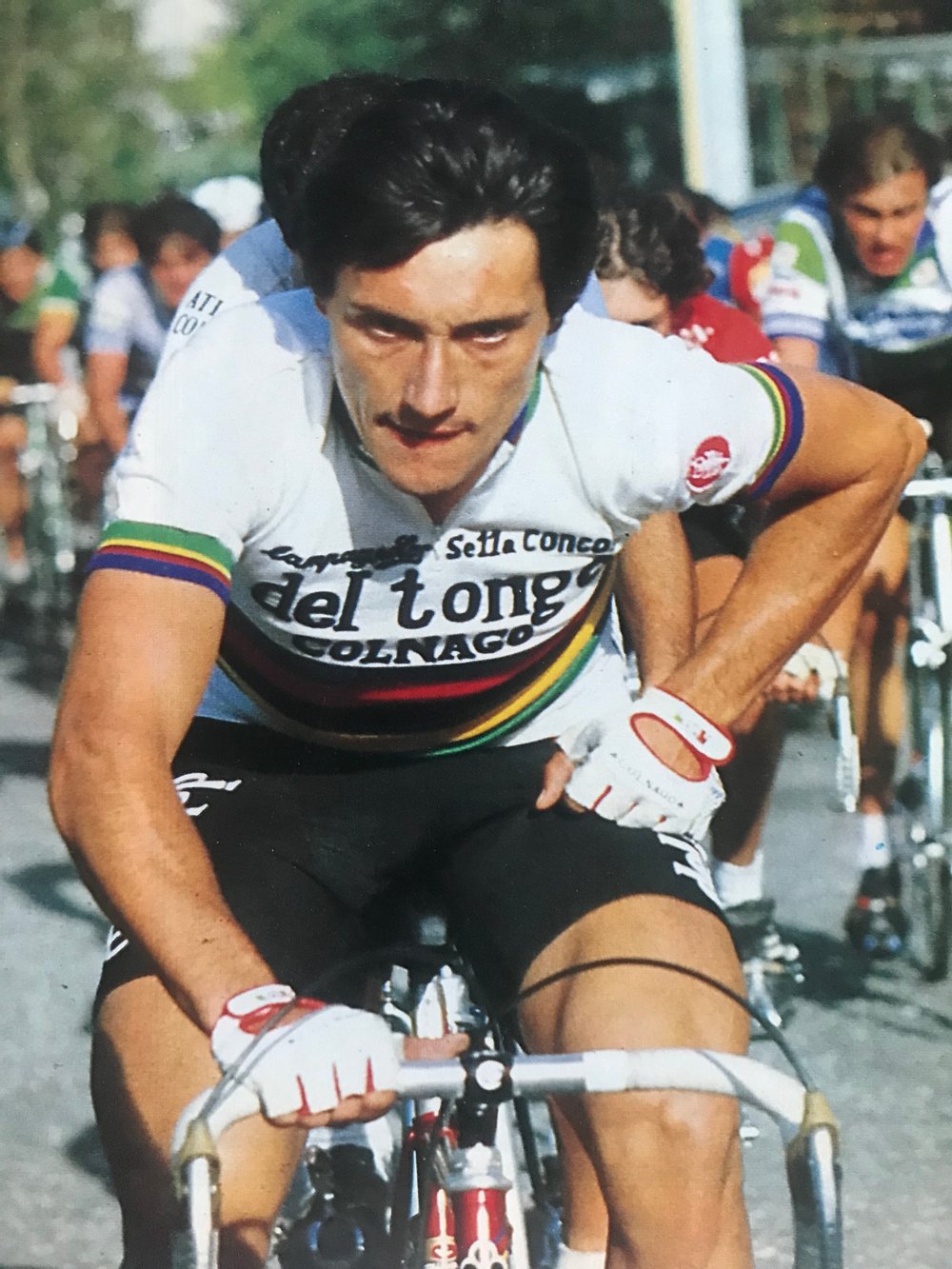 Description:
Replica jersey for Giuseppe Saronni, Road World Champion winner in 1982. The winner of this event earns the right to wear this distinctive "rainbow" jersey as the reigning champion.
Perhaps his most memorable One-Day victory occurred in 1982, when he won the World Championship Road Race in Goodwood, England ahead of Greg Lemond of the United States and Sean Kelly of Ireland.
His final sprint was so impressive that journalists called him La fucilata di Goodwood, "the gunshot of Goodwood", which came with great solace, as his hopes for winning the gold medal the previous year were thwarted by Freddy Maertens of Belgium during the final sprint.
Colour: This iconic striped design, in use since 1927, features the five horizontal bands of colour used by the UCI, the same colours that appear on the Olympic flag.
Condition: In very good condition
• Manufactured from an 80/20 wool acrylic mix with flocked lettering
• Long length zip at the collar 13cm
• Short sleeves jersey
• Made in Italy by Castelli
Size: Small
Length: 65cm
Armpit to armpit: 40cm
PLEASE NOTE to review carefully the photos to determine the condition.
Additional information:
Nicknamed "Beppe", Giuseppe Saronni (born 22 September 1957) won also the National Road Championship title in 1980 - the Giro d'Italia In 1979 and 1983 - and the Monuments, the 1982 Giro di Lombardia and the 1983 Milan-San Remo.
An electric champion, both a talented sprinter and climber, able to win on any type of terrain, whether track or road, as one of the greatest Italian and international history.