1983 🇺🇸 Greg Lemond - Road World Champion winner in 1983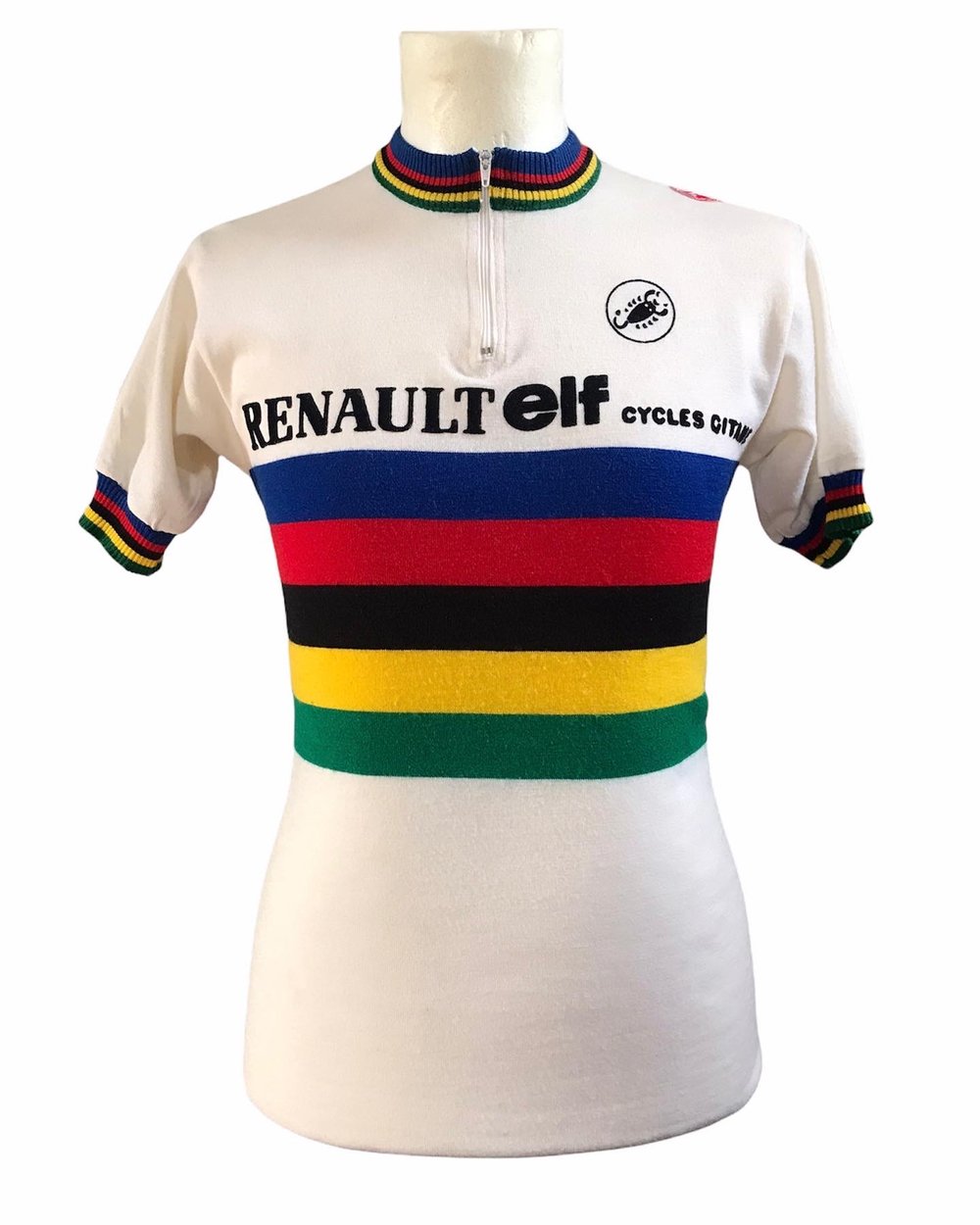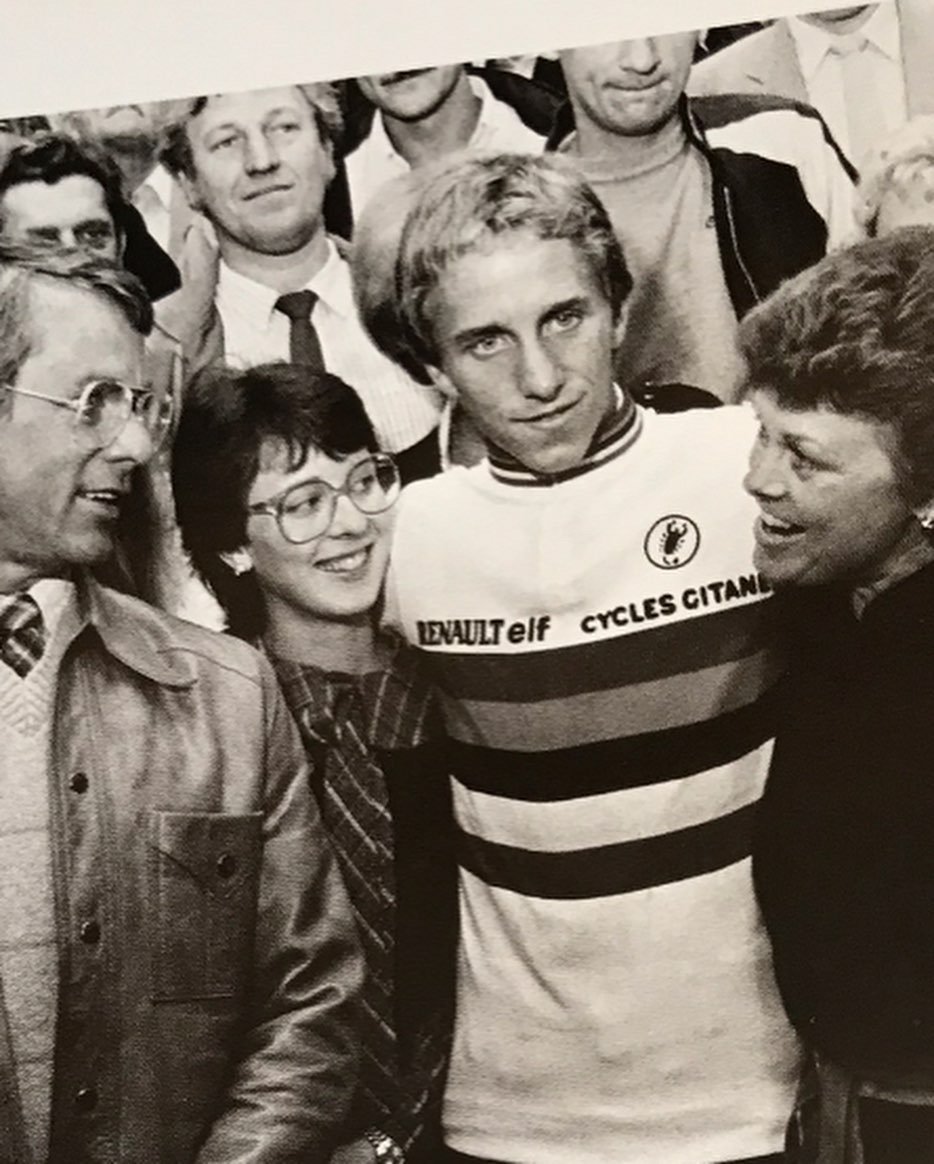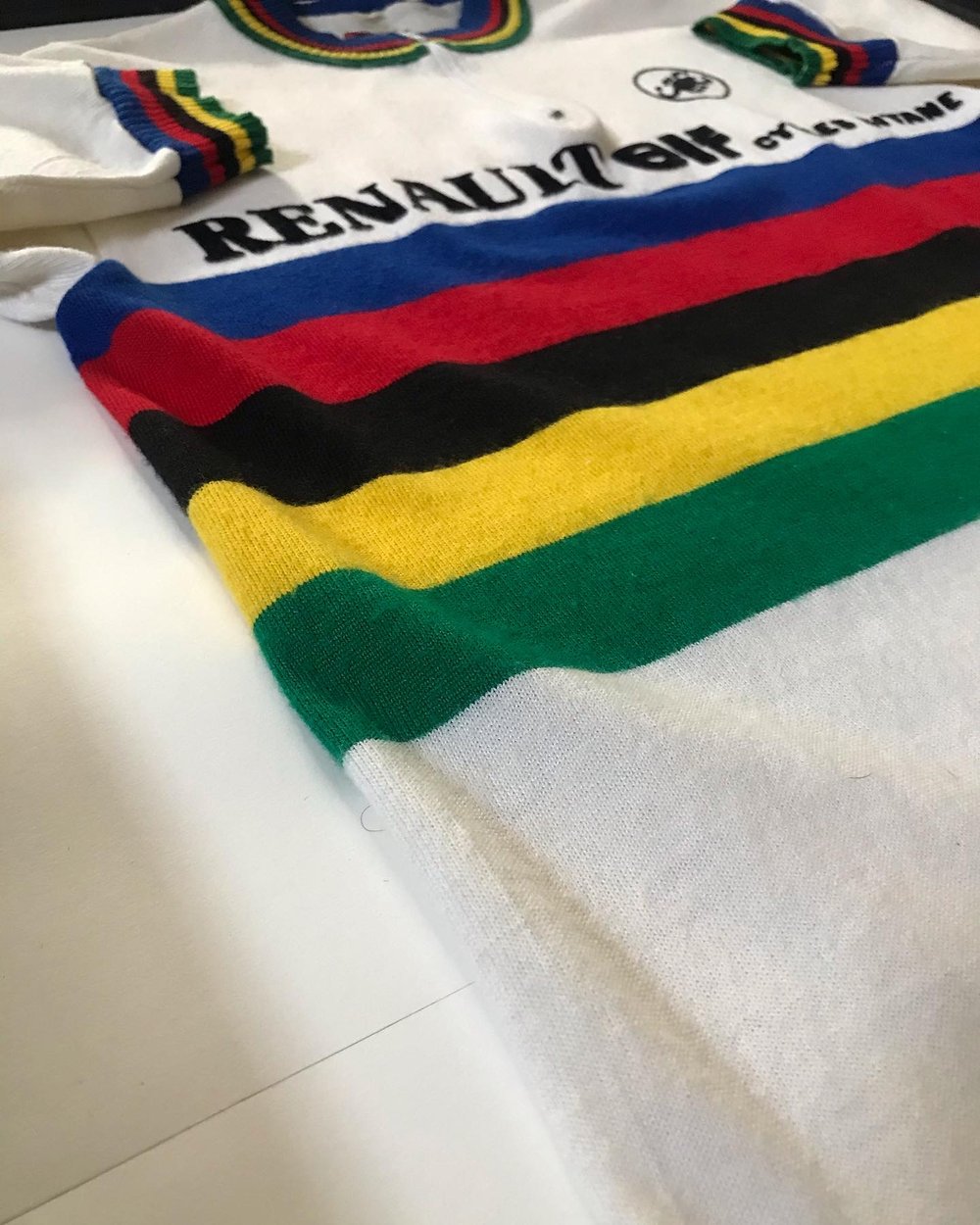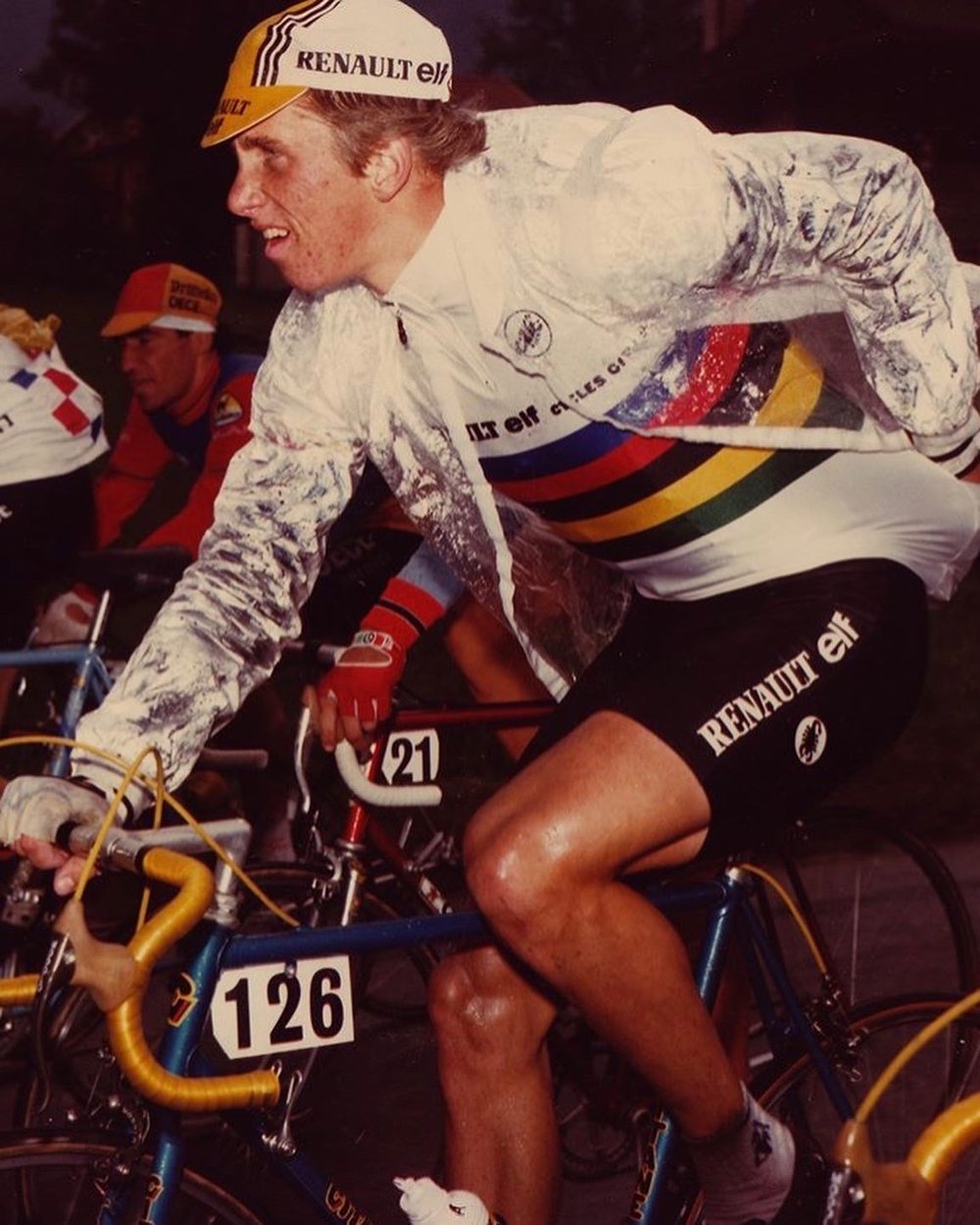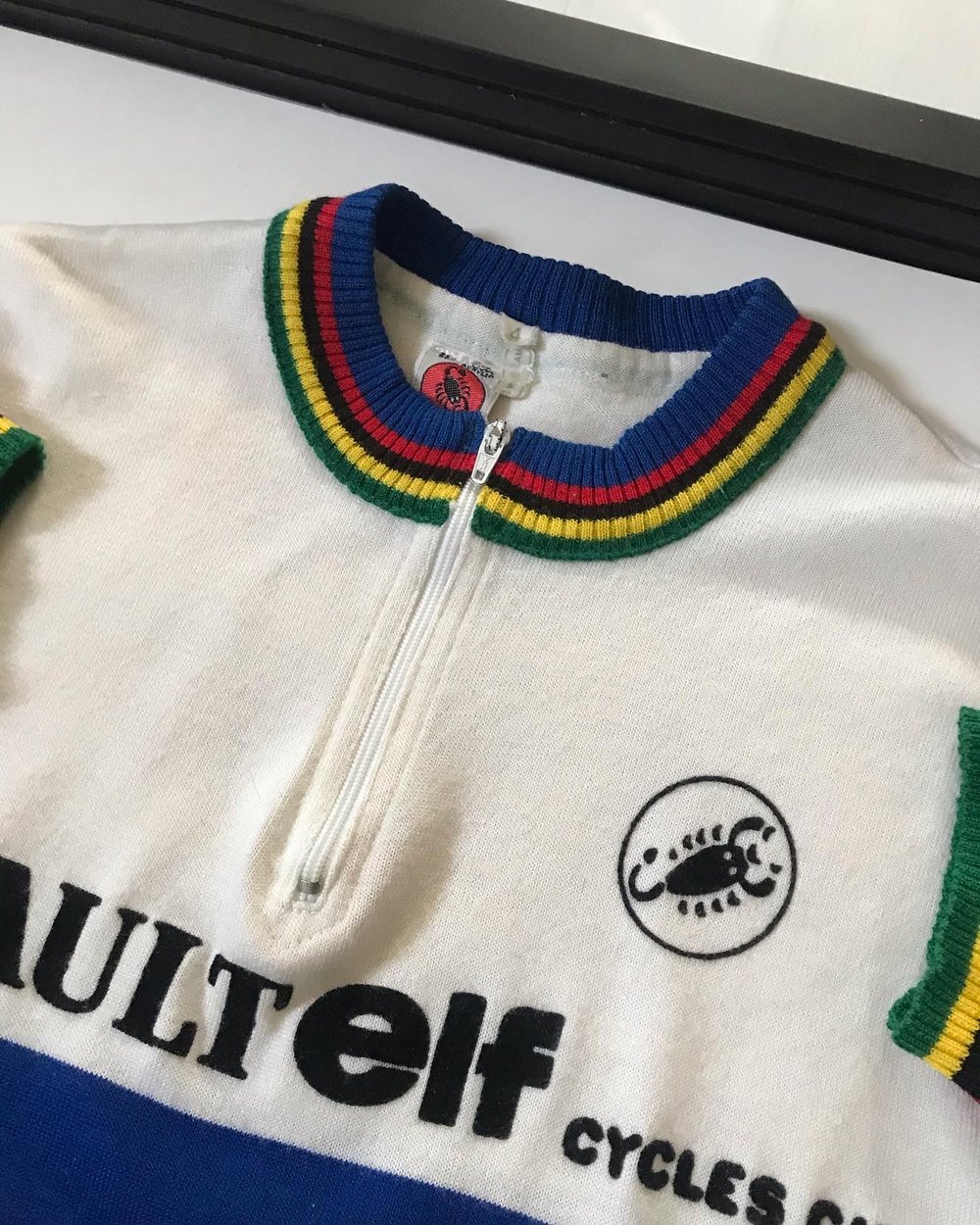 Description:
The winner of this event earns the right to wear this distinctive "rainbow" jersey as the reigning champion.
Perhaps his most memorable One-Day victory occurred in 1983, when he won the World Championship Road Race in Altenrhein, Switzerland ahead of Adri Van der Poel of Netherlands and Stephen Roche of Ireland.
LeMond seemed destined to become the first American to win cycling's supreme title ever since he won the world junior title in 1979. And, of course, winning the pro world's by the time he was 22 was on that list of "yellow legal pad" ambitions LeMond set down as a high-schooler. But there's a chasm between wanting to achieve a goal that lofty and actually doing it.
Colour: This iconic striped design, in use since 1927, features the five horizontal bands of colour used by the UCI, the same colours that appear on the Olympic flag.
Condition: In very good condition
• Manufactured from an 80/20 wool acrylic mix with flocked lettering
• Long length zip at the collar 13,5cm
• Three back pockets
• Short sleeves jersey
• Made in Italy by Castelli
Size: Medium
Length: 72cm
Armpit to armpit: 43cm
PLEASE NOTE to review carefully the photos to determine the condition.
Additional information:
Greg LeMond (born June 26, 1961) is an American former professional road racing cyclist, entrepreneur, and anti-doping advocate. A two-time winner of the Road Race World Championship (1983 and 1989) and a three-time winner of the Tour de France (1986, 1989, and 1990), LeMond is considered by many to be the greatest American cyclist of all time, one of the great all-round cyclists of the modern era, and an icon of the sport's globalisation.