A trump card game - Cycling Stars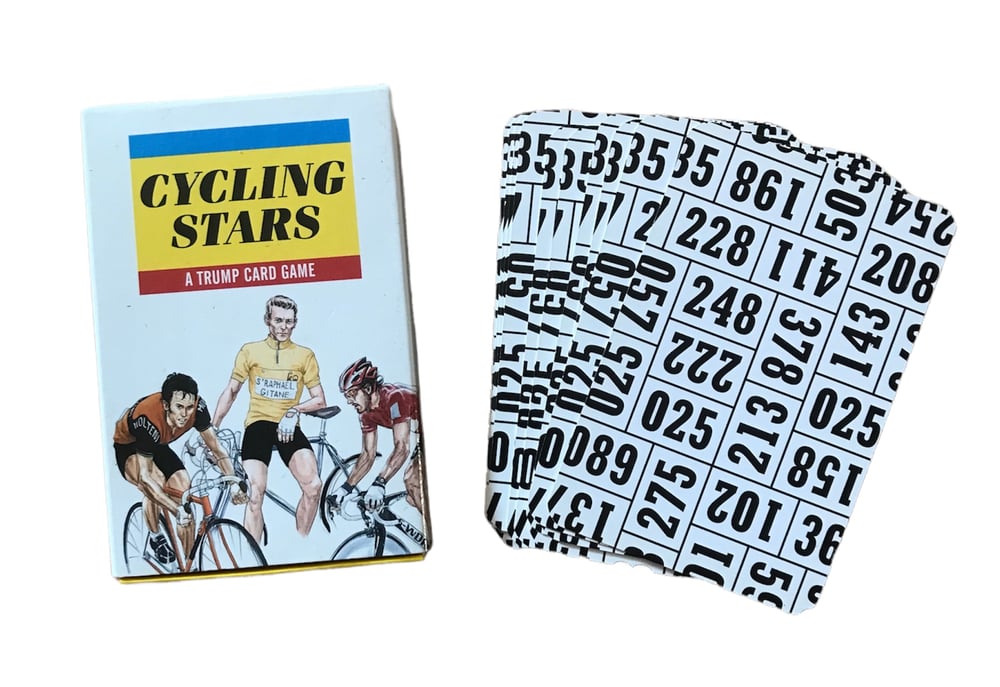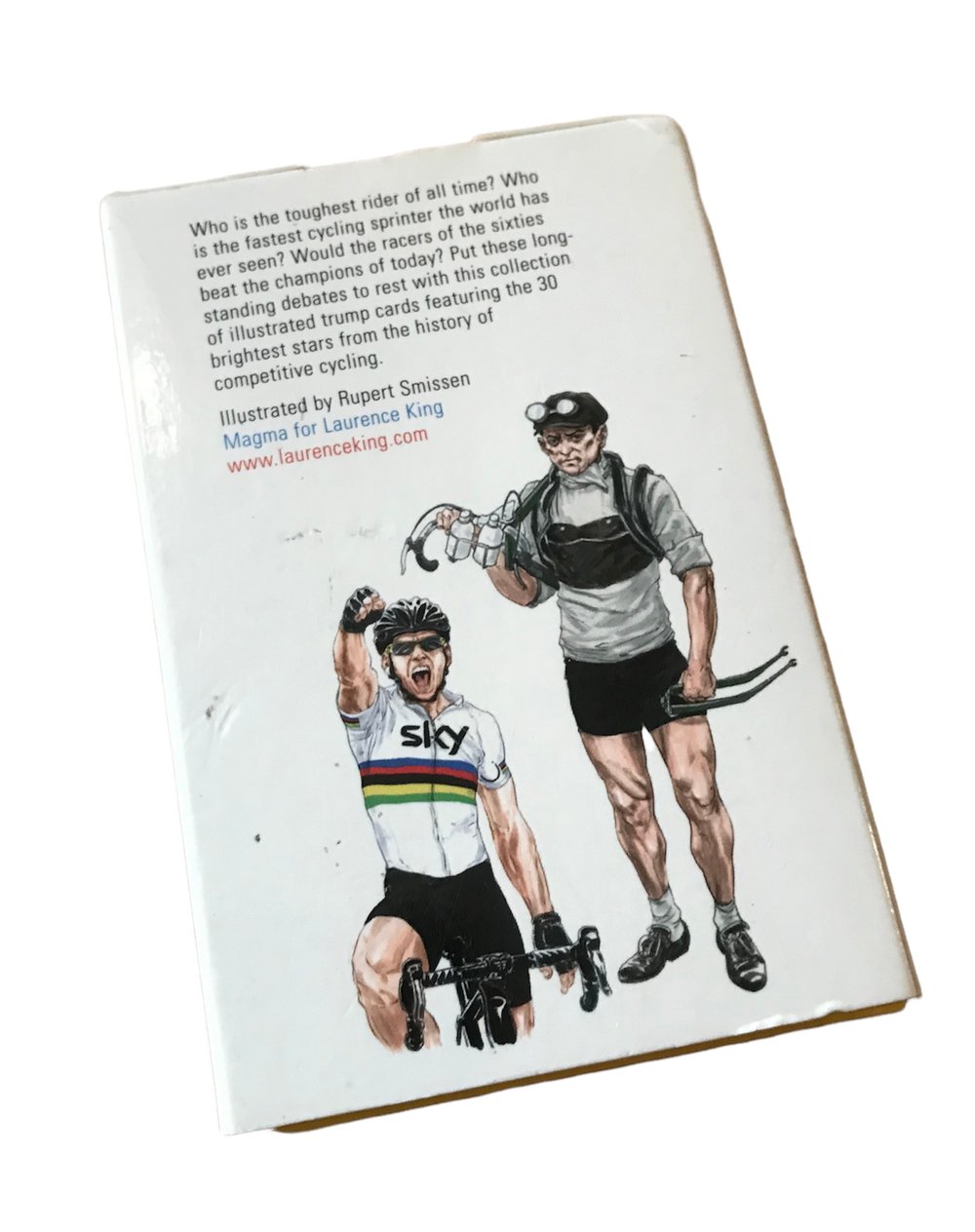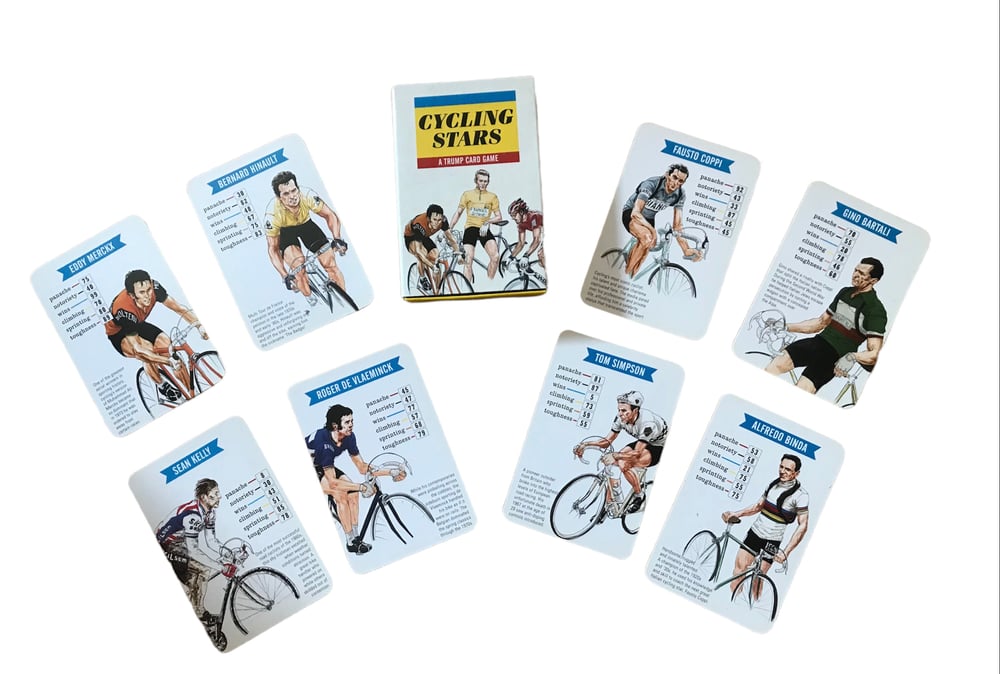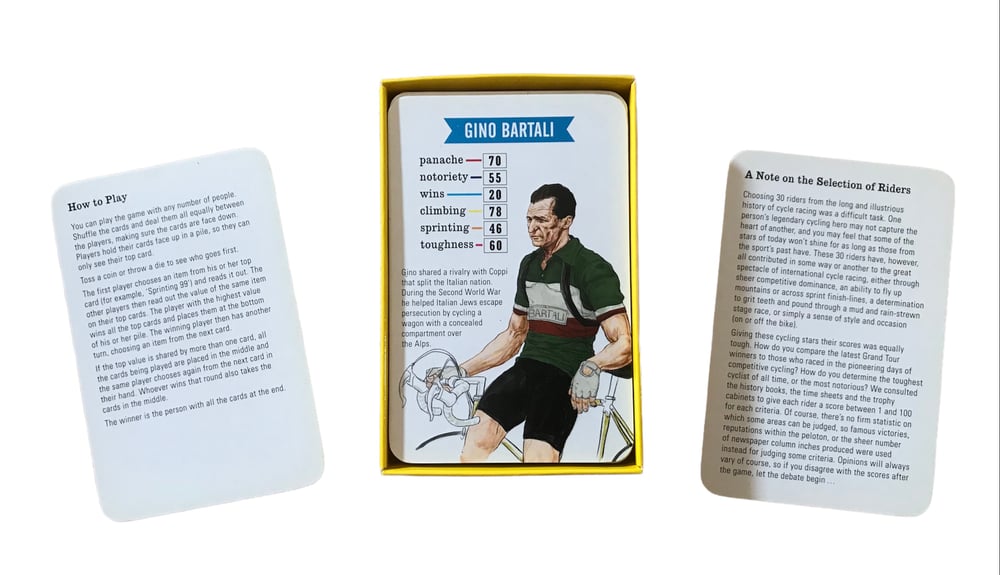 Description:
The debate will go on and on: the best cyclist ever? The toughest? The biggest cheat? Would Cavendish beat Merckx in a sprint? These trump cards go some way to solving these questions (but may also lead to more arguments).
Who is the toughest rider of all time? Who is the fastest cycling sprinter the world has ever seen? Would the racers of the sixties beat the champions of today? Put these long-standing debates to rest with this collection of illustrated trump cards featuring the 30 brightest stars from the history of competitive cycling.
• Cycling Stars: A Trump Card Game by Claire Beaumont
• Made in England
The cards are illustrated by Rupert Smissen, a portraiture and figurative drawing specialist (Smissen has drawn all the riders on their bikes except Wiggins, who's lounging about on his throne).