1983 - La Redoute Motobécane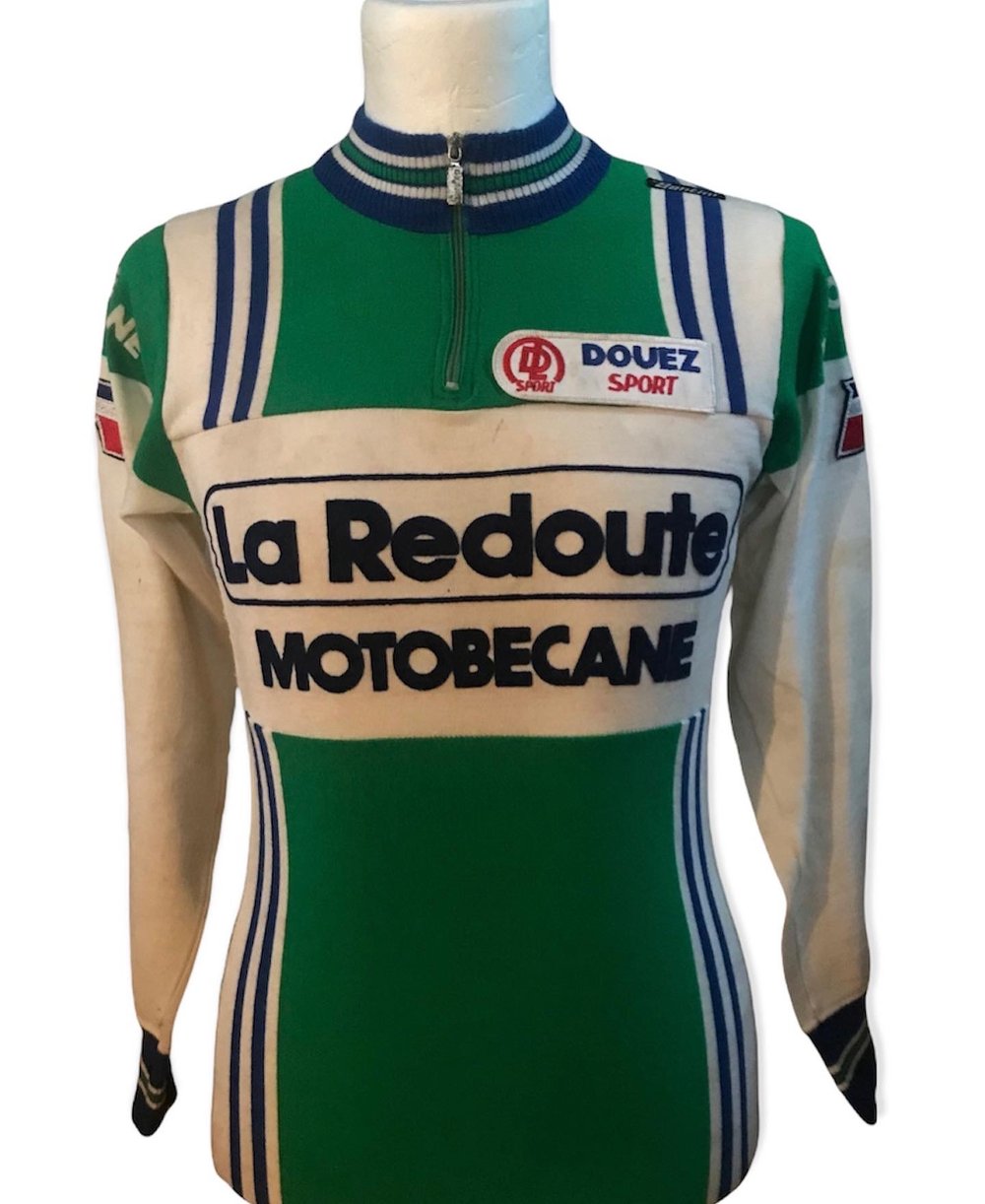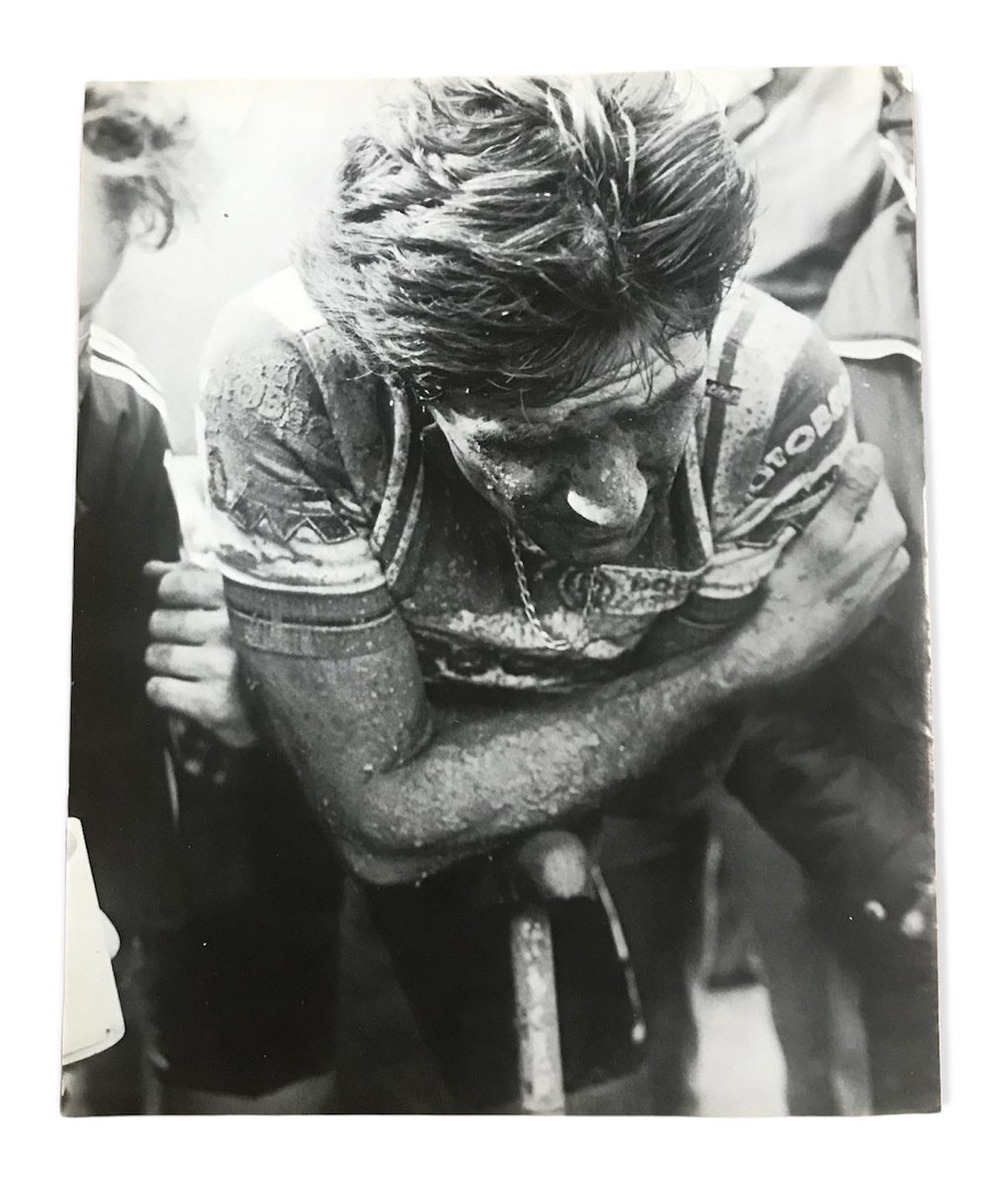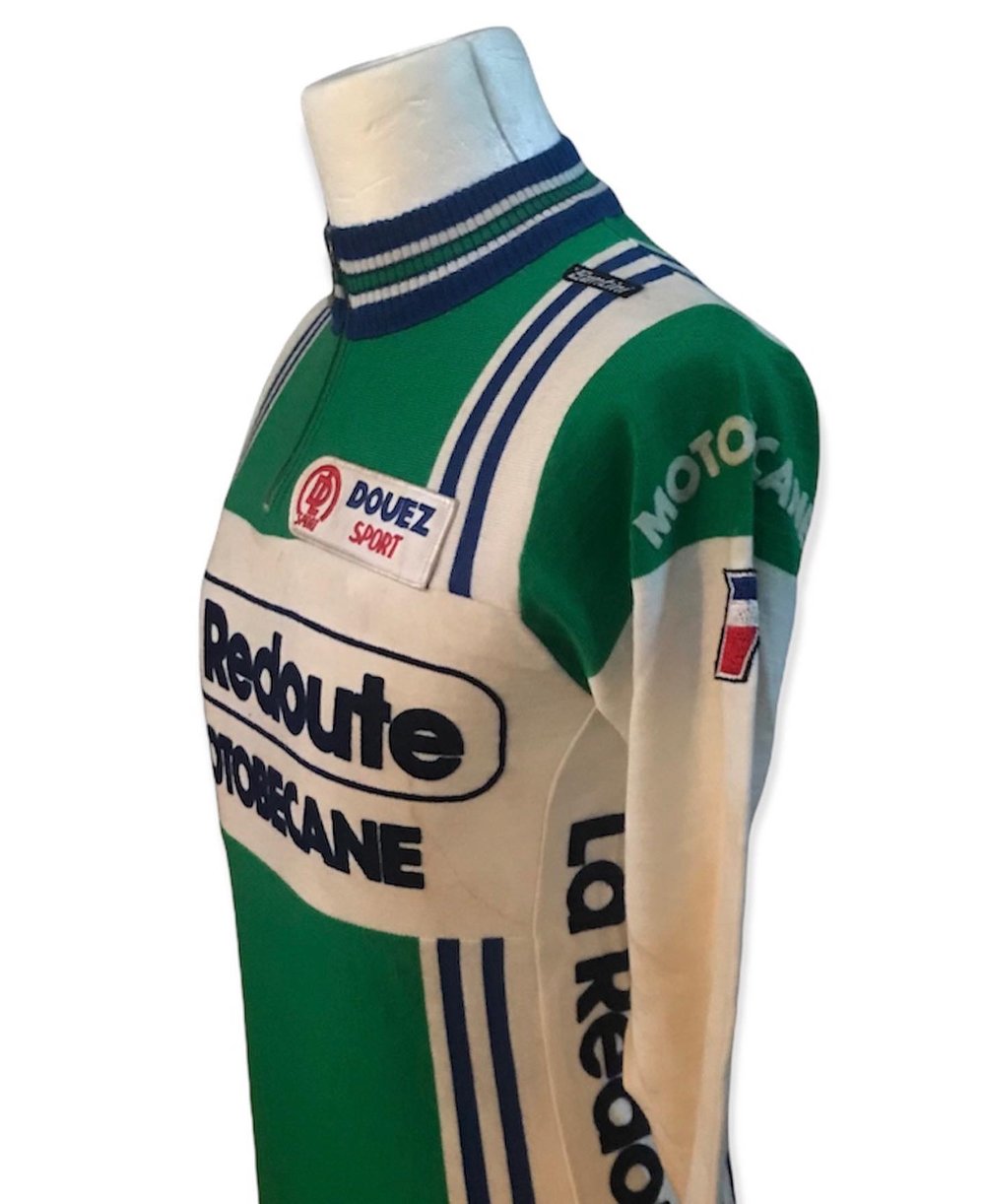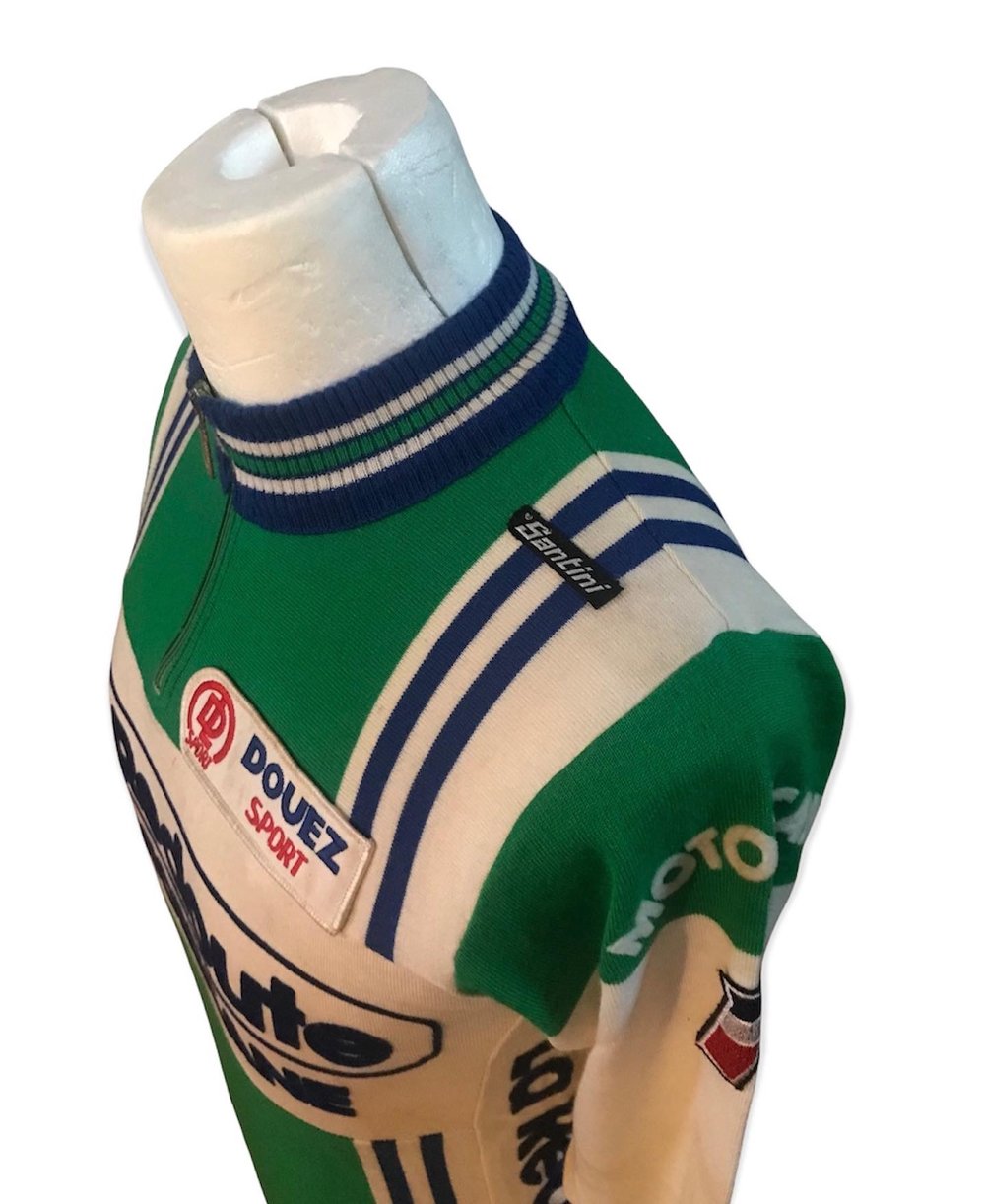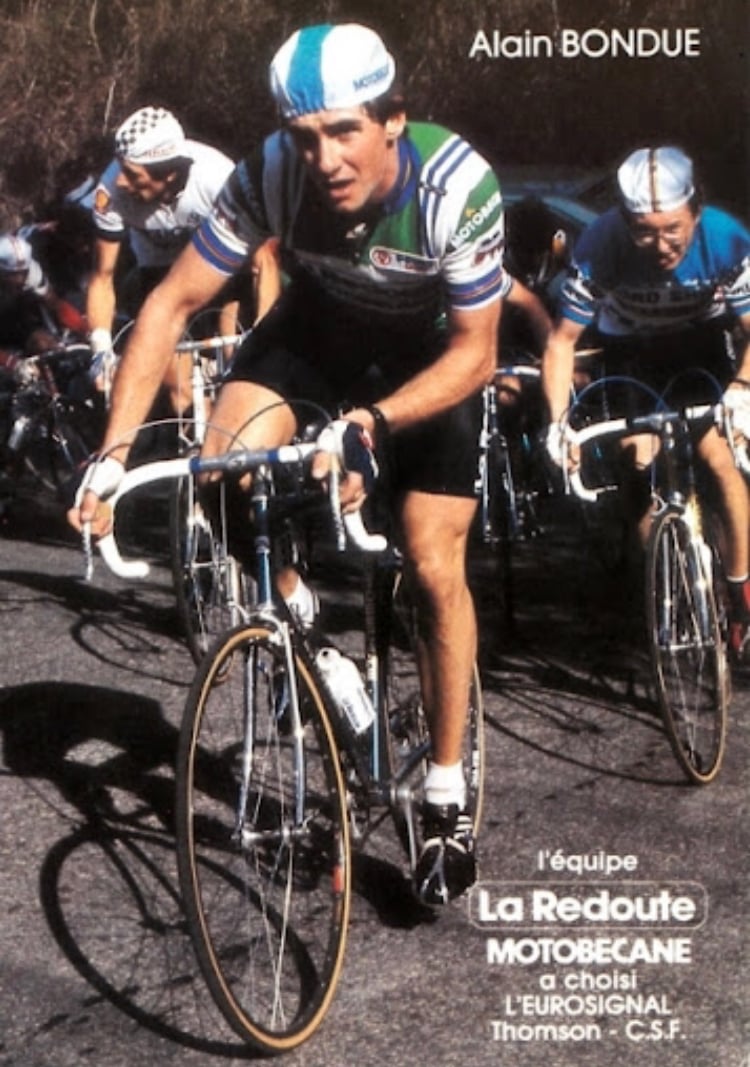 Description :
Original pro team Jersey 1983 - La Redoute Motobécane with long sleeves, rare!
The French La Redoute-Motobécane team was professional from 1979 to 1985, originating from the Roubaix Vélo-Club, the cycling association which organisés the Paris-Roubaix. The joint sponsorship (La Redoute, postal sales of clothing and Motobécane, manufacturers of bicycles and motorcycles) lasted until 1983. During those seasons the Belgian Jean-Luc Vandenbroucke wore this jersey, he was an excellent time trialist and winner of a Geand Prix des Nations (1980) ans a Baracchi Trophy (1980) as well as a Paris-Tours (1982). Main riders: Alain Bondue, Ferdi Van Den Haute, Paul Sherwen, Mario Martinez, Bernard Vallet, Robert Alban, Stephen Roche, Johan De Muyck, Etienne De Wilde.
Color: Brillant combination of white and red illustrates this beautiful jersey to denote the leader of the stage race.
Condition: Some imperfections to note on this jersey dating from 1965, which is nevertheless in good condition, has some holes.
• Manufactured from an…
• Short length zip at the collar 12cm
• Three back pockets at the rear
• Three button down pockets at the rear
• Long sleeves
• Made in France by Santini
Size: Medium
Armpit to armpit: 44cm
Length: 74cm