Bernard Richard 🇫🇷 1989 Tour de France - Used pro team jersey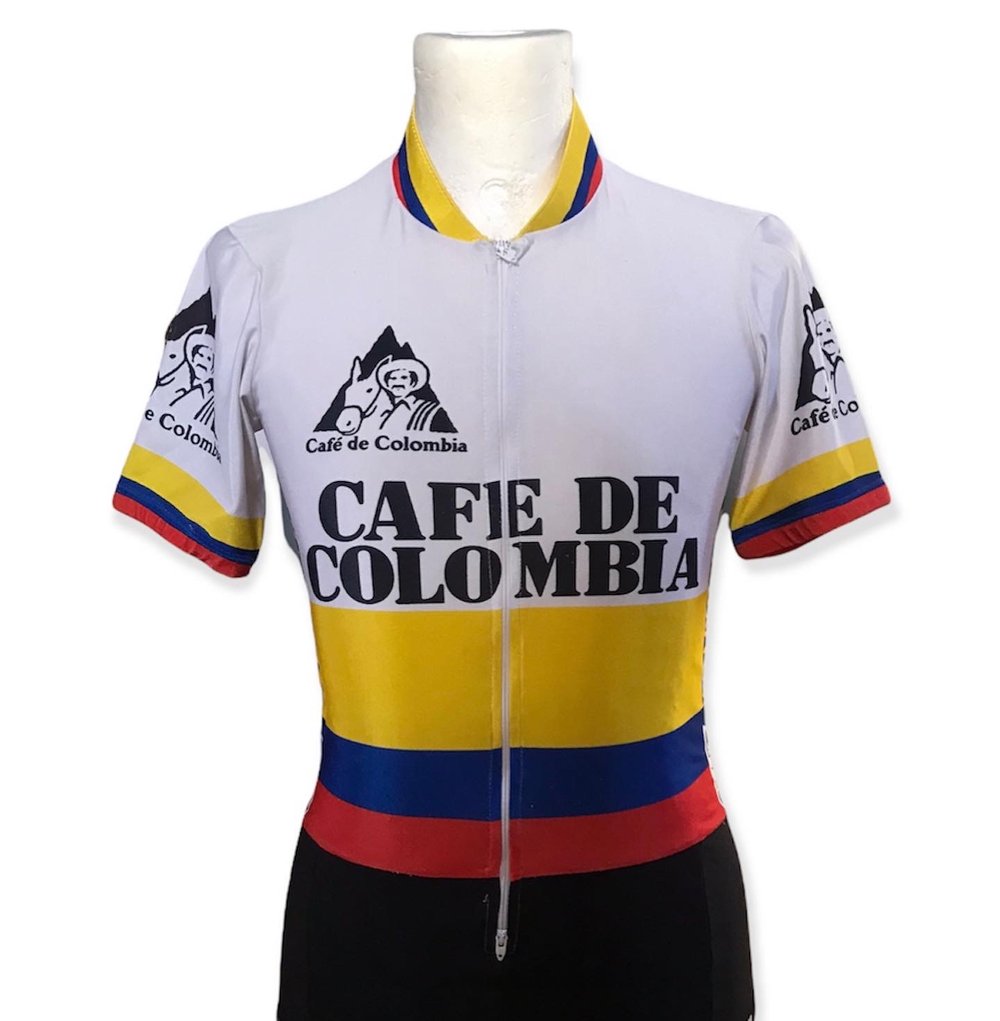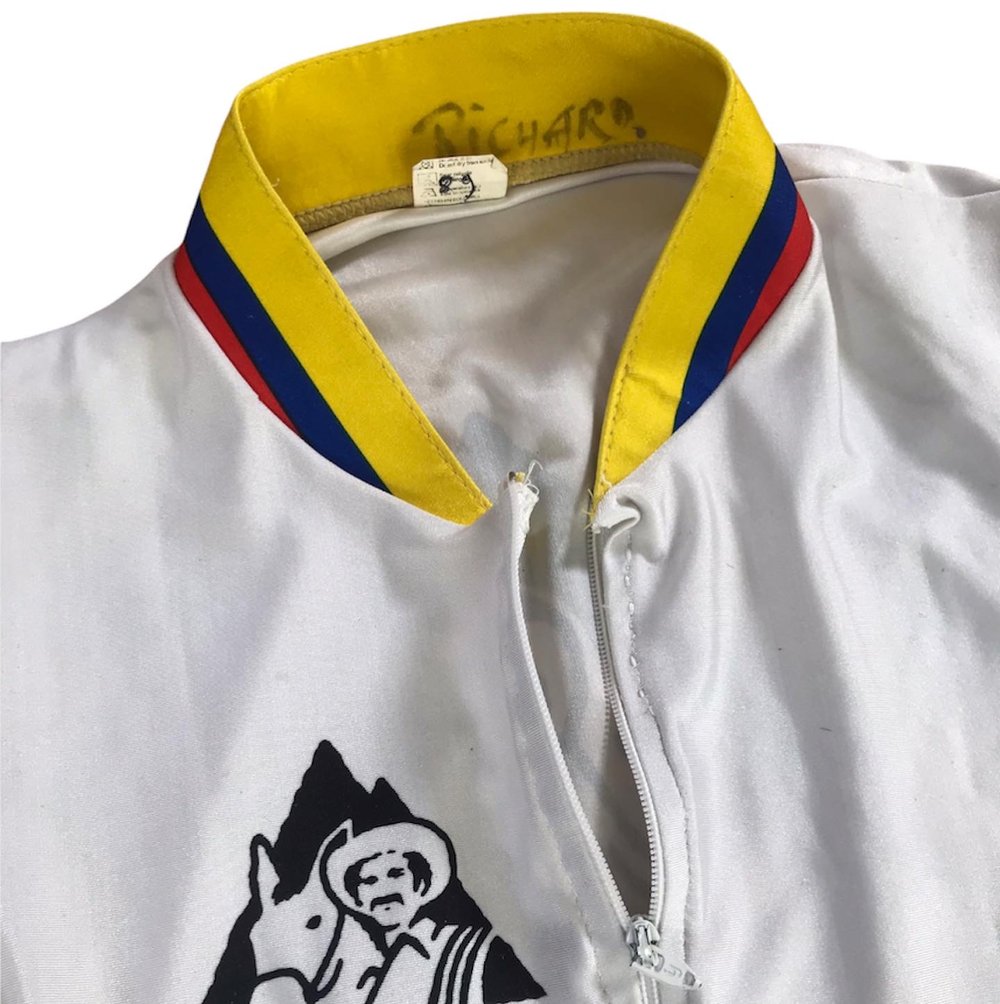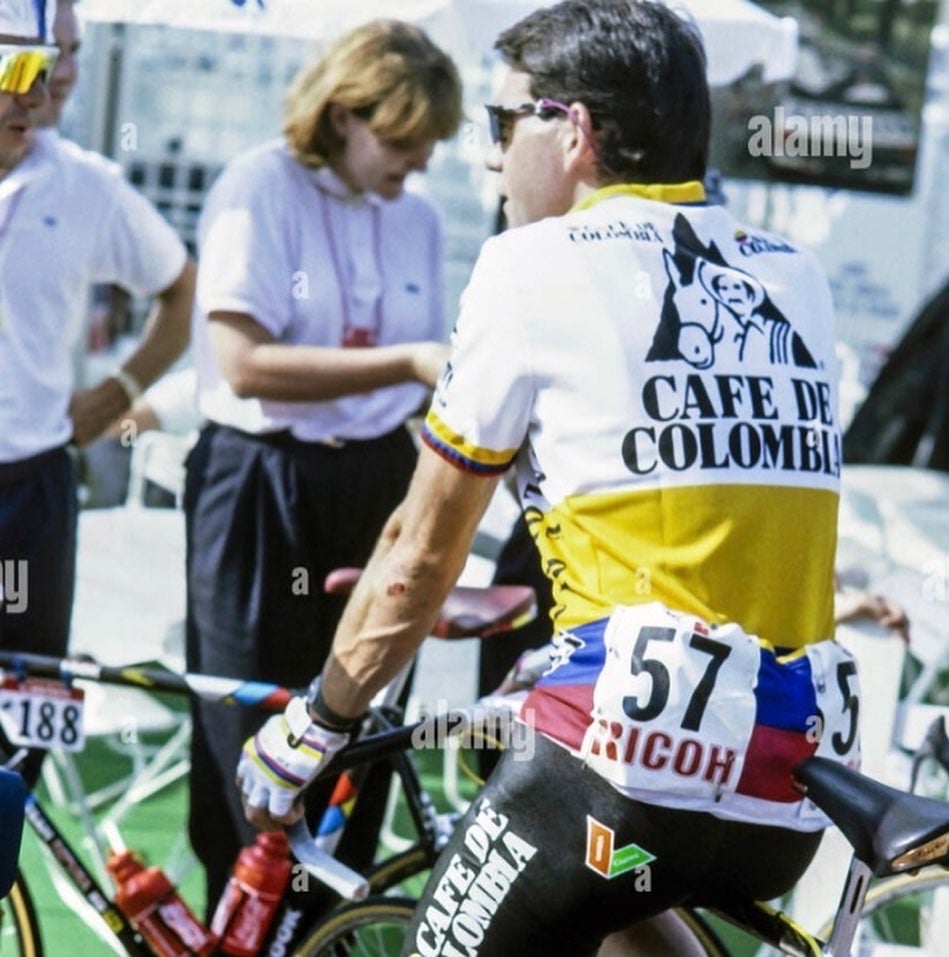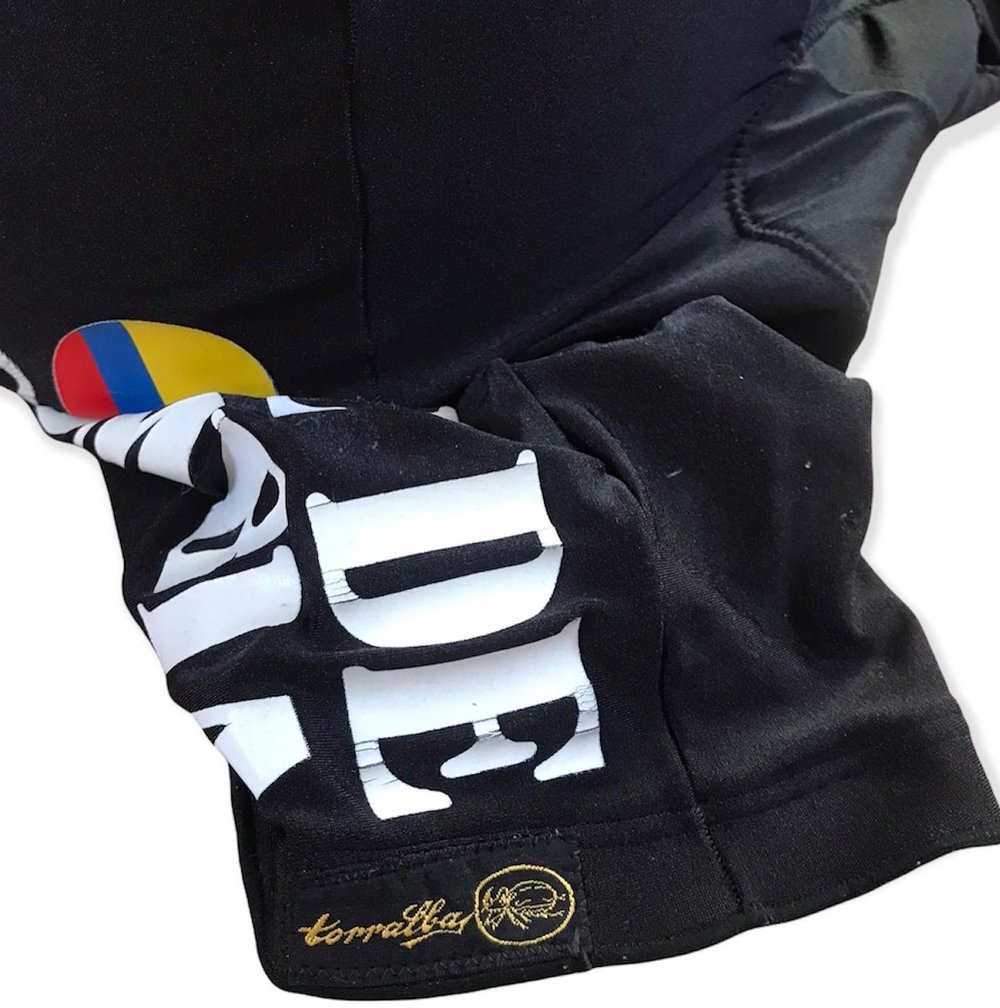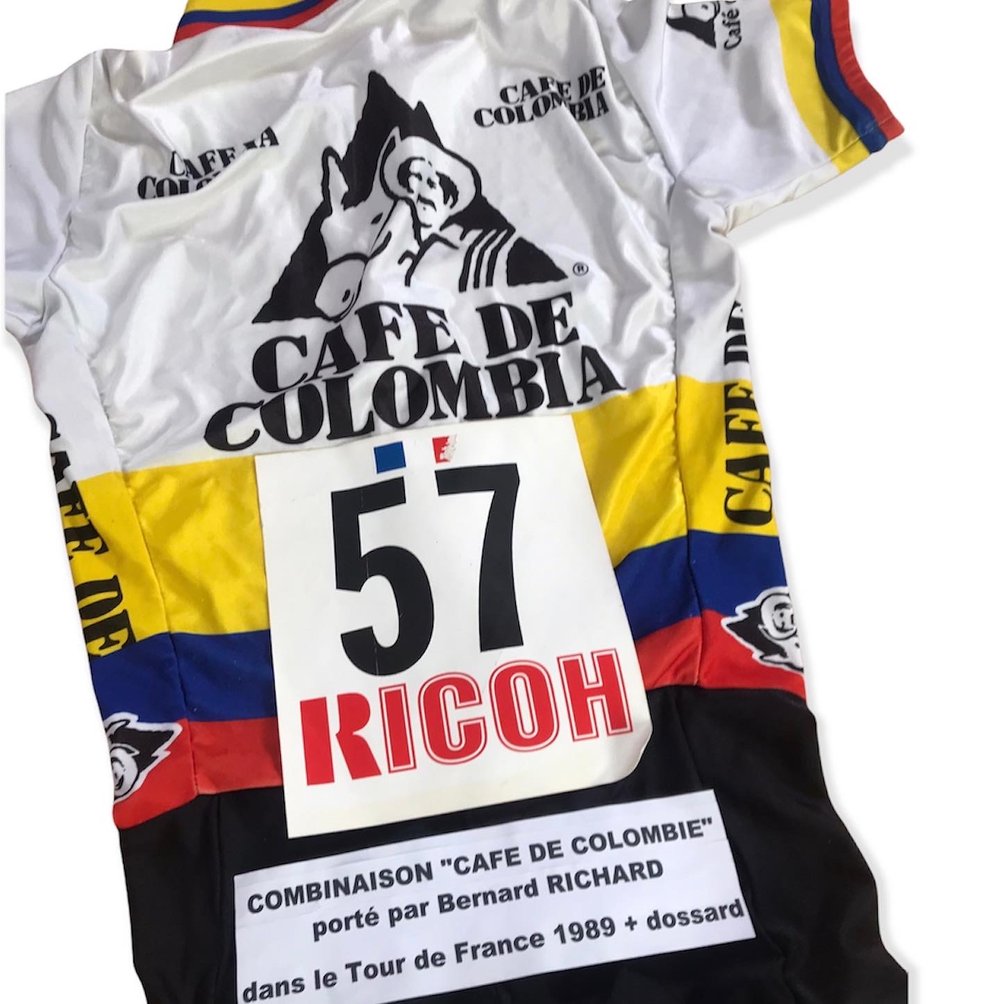 Description:
This elegant skinsuit design which used the colours of the Colombian flag during the team's six year existence (1985-1990) was worn by Bernard Richard for the Tour de France 1989.
Colour: iconic Colombian flag
Condition: in good condition
• Manufactured from an 80/20 nylon Lycra mix with lettering printed directly onto the material.
• Long length at the zip collar 44cm
• Name in collar
• Made in Colombia
Size: Large
Length: 89cm
Armpit to armpit: 44cm
Additional information:
All started with a Colombian National Cycling team entering and winning the Tour de l'Avenir in 1980 with Alfonso Florez. The 1983 Tour de France was the first time that the race was "open" to accommodate amateurs to compete. As a result, the Colombian cyclists were able to compete in a Colombian national cycling team.
The following year the Colombian national team, with sponsorship from VARTA batteries, returned to the 1984 Tour de France where Luis Herrera, still an amateur, won the stage to the Alpe d'Huez. After these successes, a professional cycling team was set up that would give contracts and a chance of success in Europe to Colombian cyclists. In 1985 this team was called Varta–Café de Colombia–Mavic and had as manager José Raúl Meza Orozco. The team was composed of 24 riders from Colombia, 20 of which Café de Colombia had given them their first professional contracts, which included Luis Herrera and Fabio Parra.
With the team's quickly established reputation as talented climbers, the coffee company would capitalise from 1985 to 1990 on this by sponsoring the Mountain Classification of the 1987 Setmana Catalana.
Bernard Richard, born on 30 August 1957 in Évron in the department of Mayenne, was a French racing cyclist, professional from 1985 to 1990.
In 1989, he was recruited by the Café de Colombia team, which was looking for rouleurs to help the team aim for the team classification in the Tour de France and protect Luis Herrera in the flat stages. Thus in 1989, he was a precious help for his leader who was drifting in the Tour de France.