Christian Biville - 1965 - C.S.M. Puteaux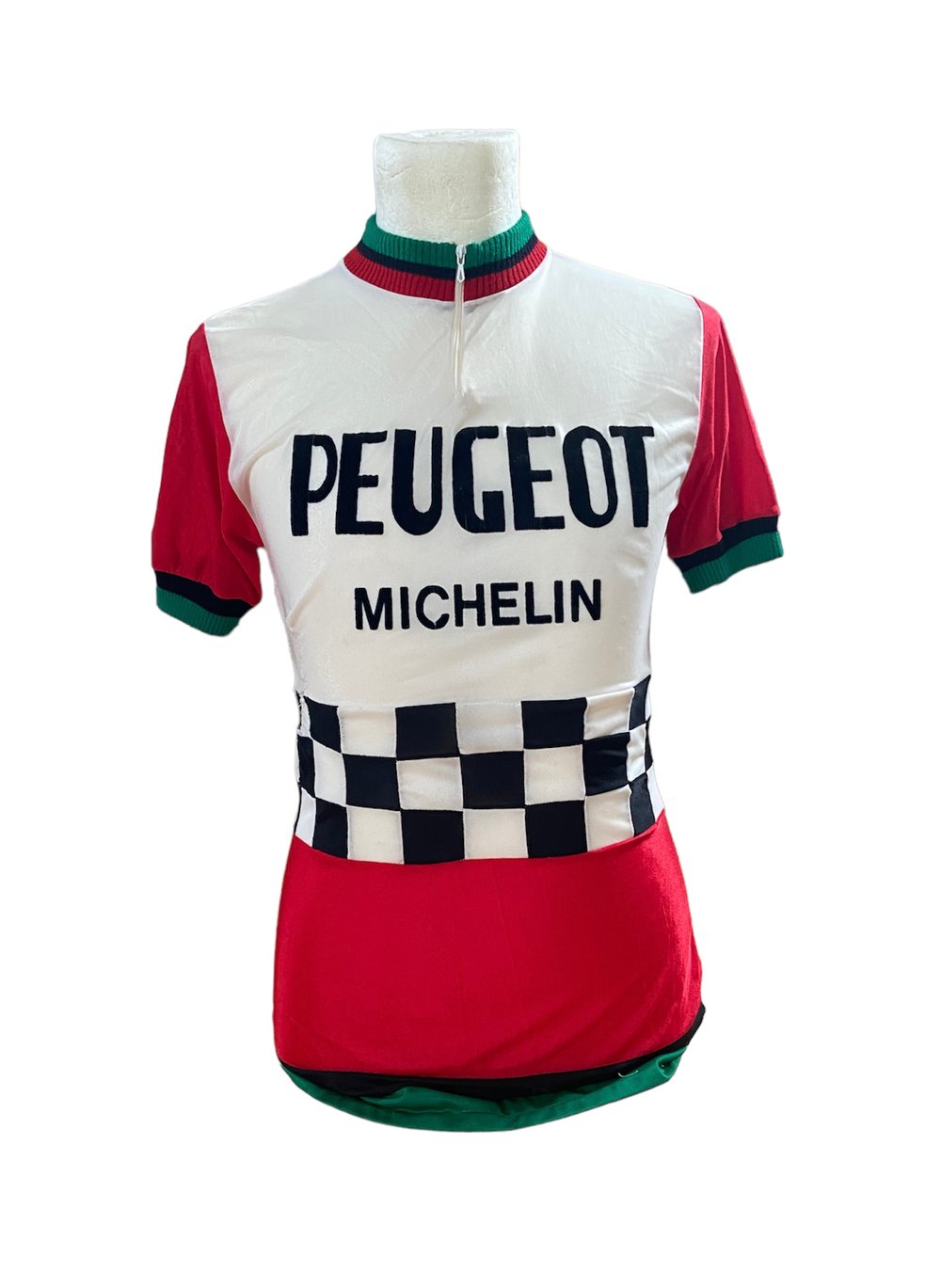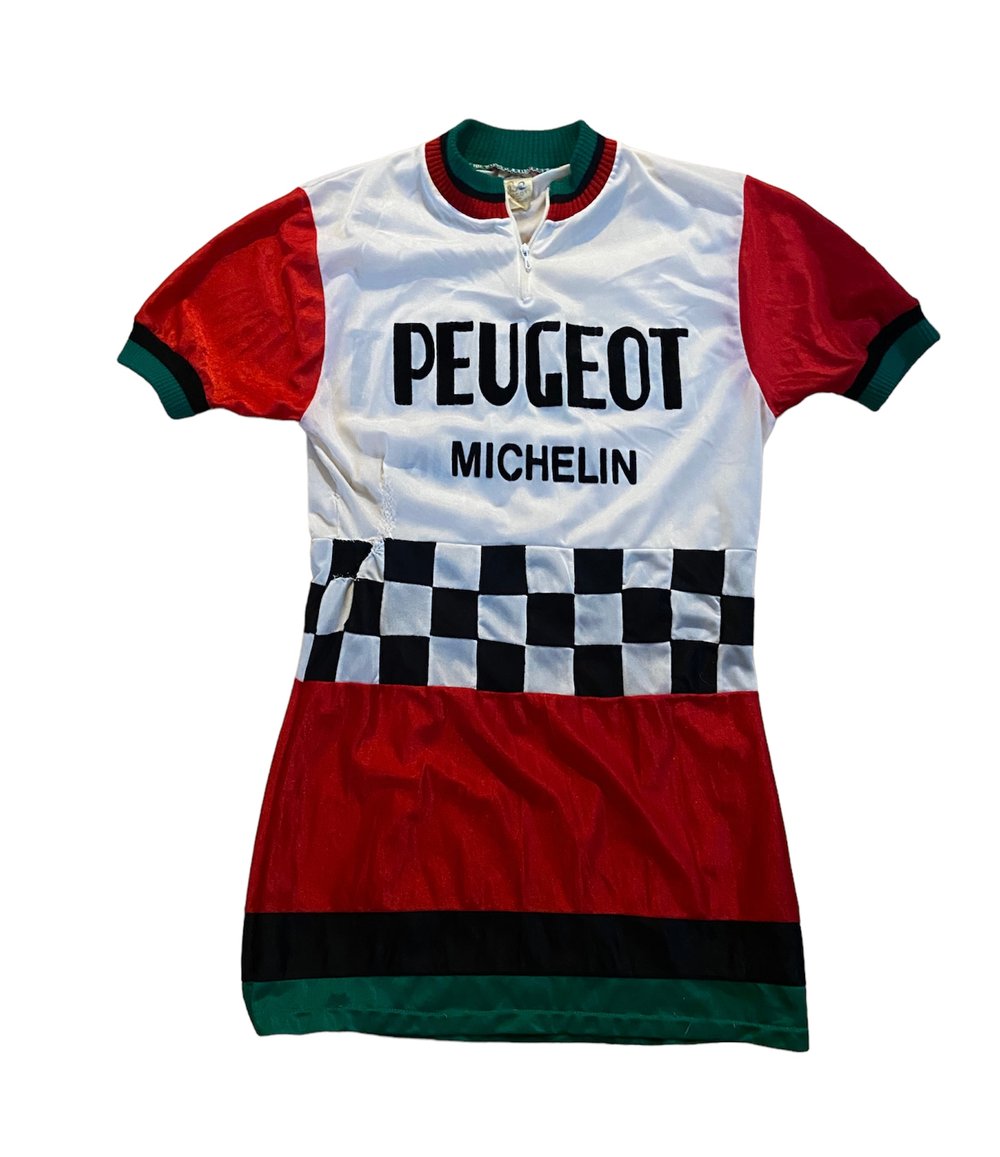 Description:
This amateur time trial jersey is a beauty.
Christian Biville is a French road racing cyclist, born on July 1st 1943. As a young man, Christian went to photo school and specialized in industrial photography. At the same time, he practiced cycling with enough talent to become a pro. He worked for five years between 1965 and 1970 for Raymond Poulidor at Mercier and then for Joachim Agostinho under Jean De Gribaldi. He retires after a fracture of the femur. An honest career as a team member marked by a single victory in the Circuit de la Vienne, not exactly the one he had dreamed of as a child.
A few years later, Jean-Marie Leblanc, who runs the cycling section of L'Equipe and whose friendship goes back to when they were both riders, hired him as a driver to drive the journalists' car during the races. Christian also returned to his first training and took some pictures on all the races where he was present. This is how he accomplished a thirty year career as a driver-photographer for the famous daily newspaper. His skill at the wheel and his sense of racing allowed him to sense everything before the others and to bring the journalists to the heart of the action. His privileged relations with the milieu - he was the personal friend of Jacques Anquetil, a Norman like himself - dating from his professional days, opened all doors, even the most hermetic ones, and gave privileged access to the journalists for information, as well as to himself for his photos.
Additional information:
Raymond Plaza, father of the famous M6 TV host, is the very active president and sports director of the CSM Puteaux club, which was indeed professional between 1954 and 1962. An excellent track racer, he even held the record for the Vel d'Hiv track. With Toto Girardin, we were the first Frenchmen to go on the keirin tour in Japan," he says. In all, I won about 15 victories. I have no regrets, they were great moments and the track was a good source of income at the time.
The former teammate of Jacques Anquetil, Jean Stablinski or André Darrigade participated only once in the Tour de France in 1957.
Other professional runners who raced as amateurs at CSM Puteaux:
- After a brilliant amateur career with CSM Puteaux JPS, Pascal Jules turned pro with Cyrille Guimard's powerful Renault-Elf team in 1982 at age 21.
- Pierre Tosi,
Color: Brillant combination of red and green on a white background with the mythical checkers of the Peugeot brand that appeared in 1963.
Condition: in great condition.
• Manufactured from a 100% nylon with flocked lettering
• Short length zip at the collar 11cm
• This track or time trial jersey shows the sponsorship of Peugeot and Michelin on both sides
• Made in France by Tricots du Rocher
Size: Small
Armpit to armpit: 41cm
Length: 75cm