Daniel Morelon - 1975-1977 - Gitane Campagnolo - Prototype team jersey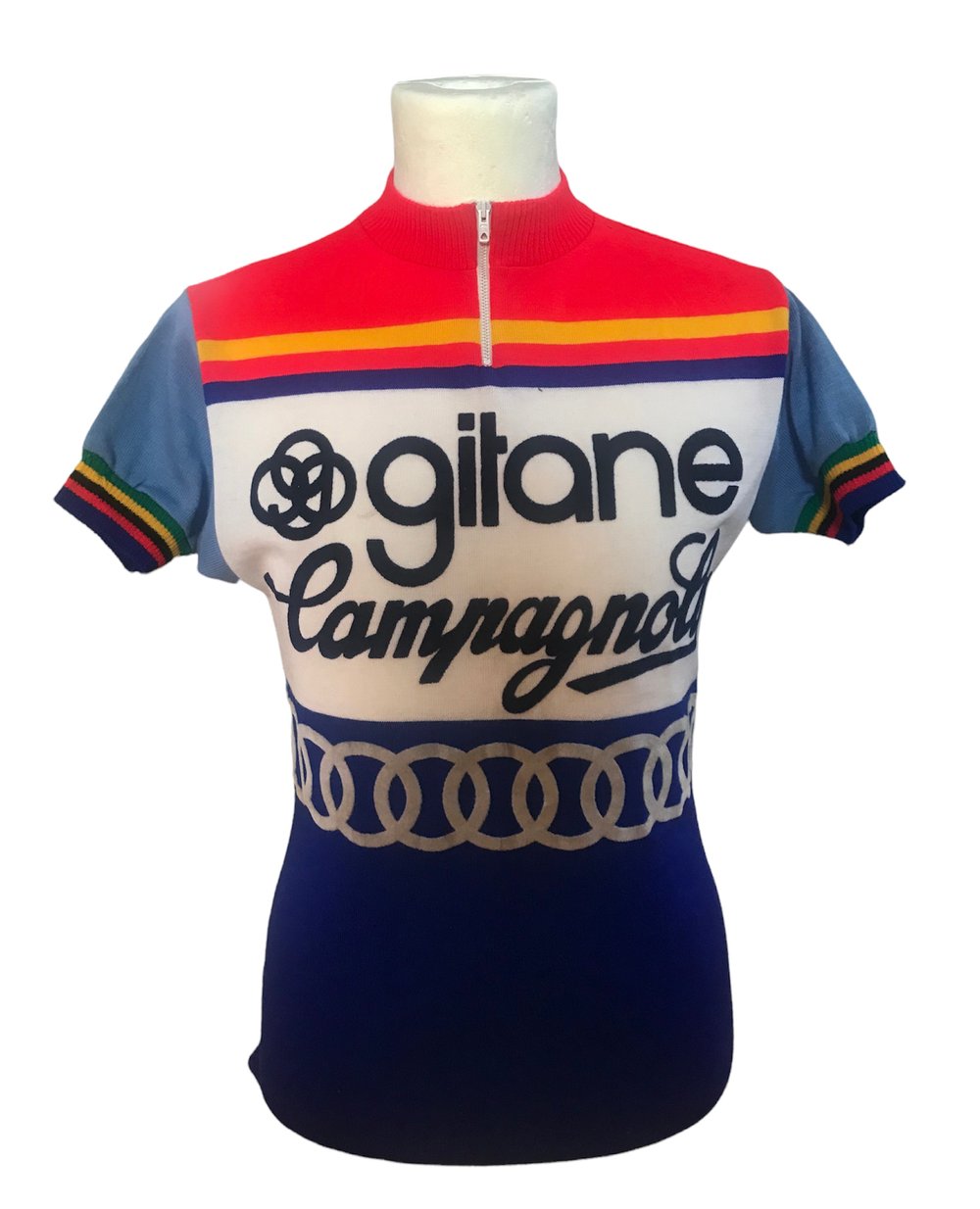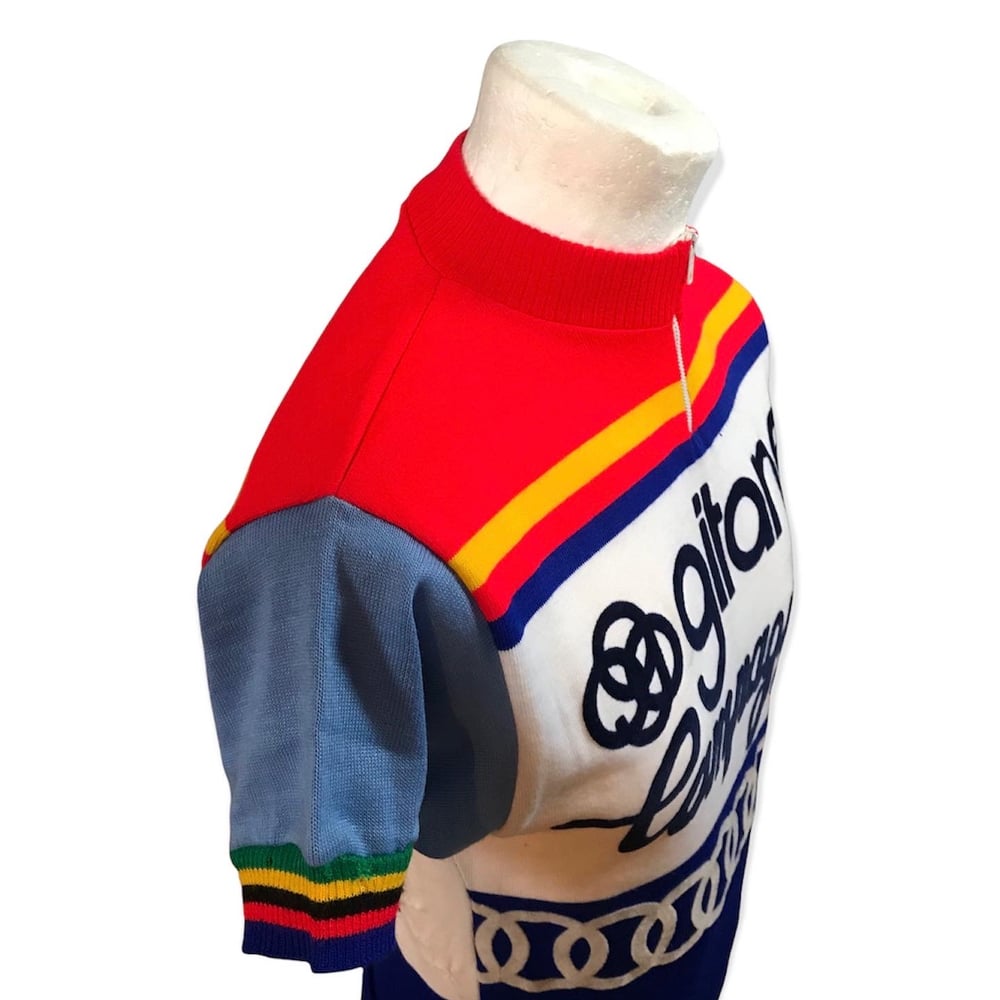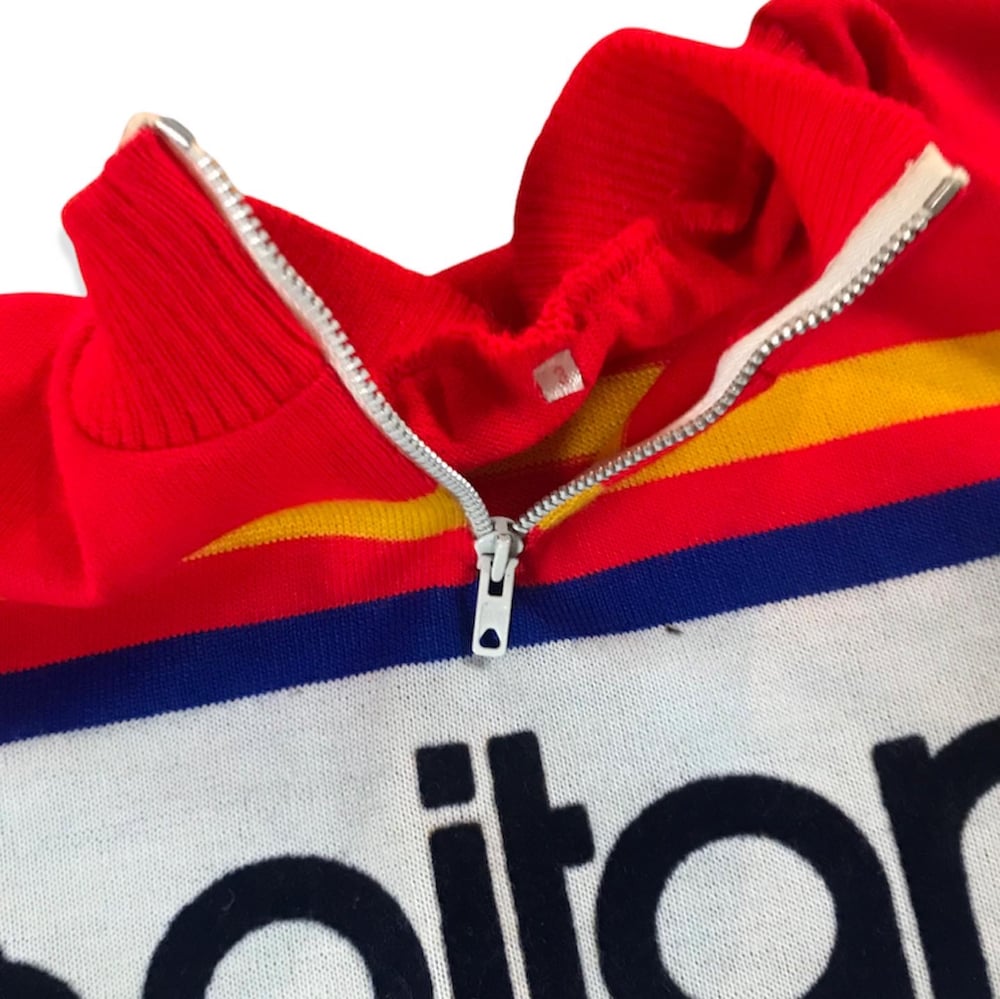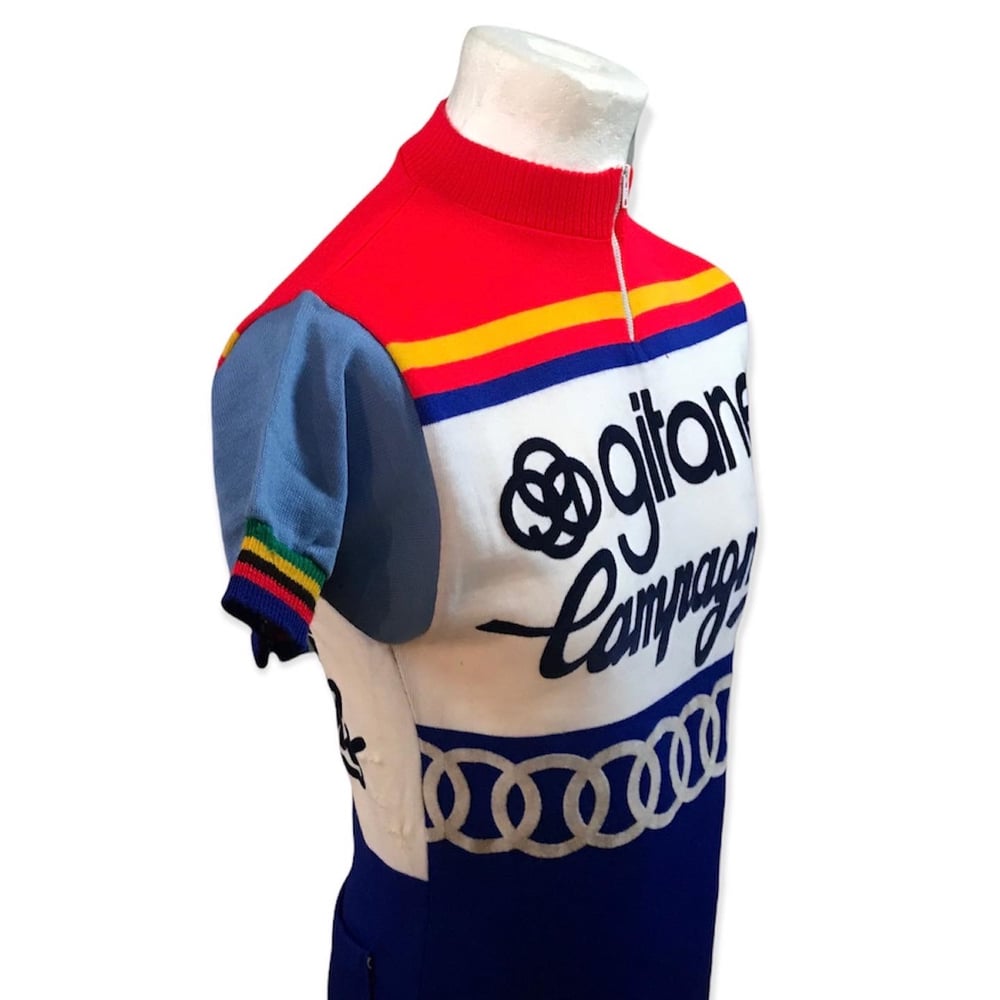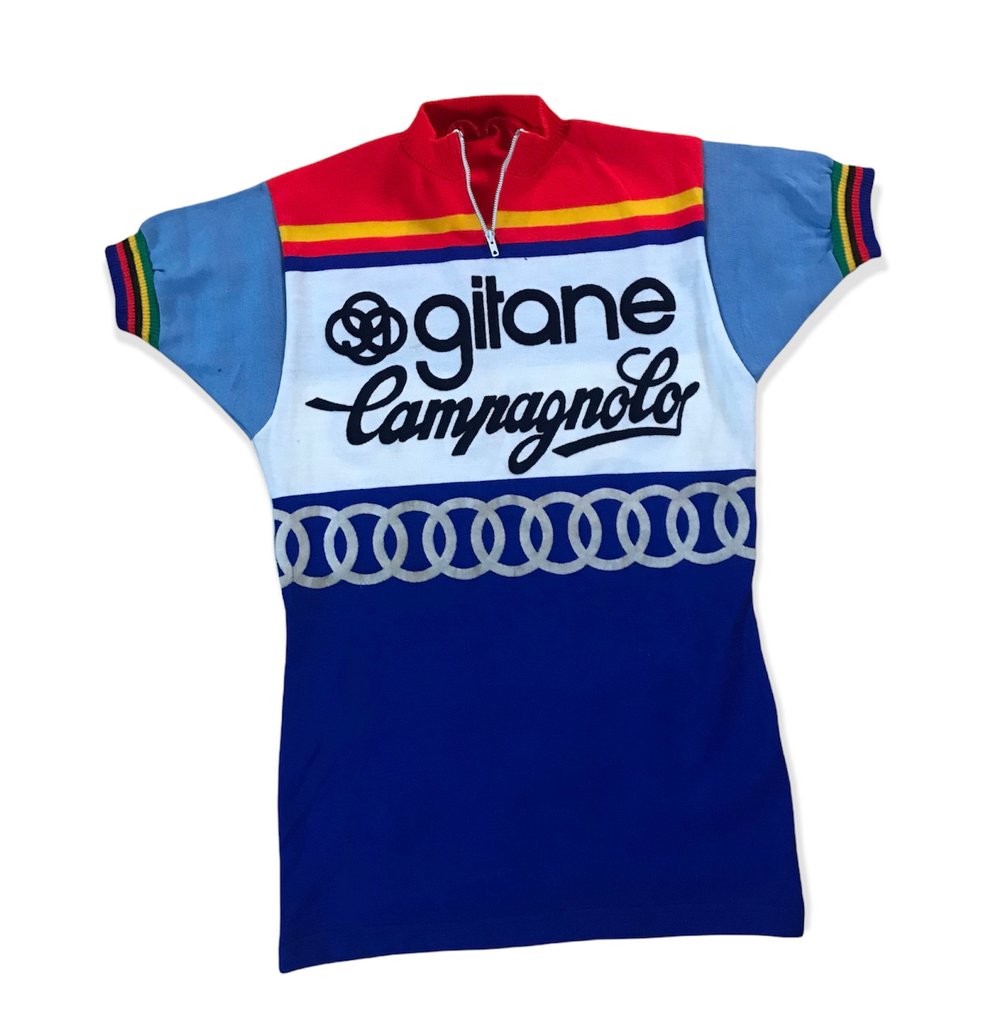 Description:
Ultra rare prototype team jersey with blue sleeves and rainbow stripes made for Daniel Morelon. Jersey coming from a museum in France, which its owner has disposed of by putting it up for auction.
Thé Gitane-Campagnolo jersey employed a complicated design. The red and yellow bands that ran across the shoulders were carried from the earlier Sonolor-Gitane design. There was a white chest band, with "Gitane" and "Campagnolo" emblazoned across it, and the lower segment was blue with a band of interlocking white circles.
One thing to notice with pro team jerseys from the mid-1970s onwards is the way their lettering changed. Expensive embroidery was slowly replaced by flocked lettering who was much cheaper, and looked good when the jerseys were new, but flocked lettering tends to fade.
Colour: A beautiful combination of bright colors with blue sleeves and rainbow stripes to celebrate Daniel Morelon' world championship title on the track.
Condition: In very good condition
• Manufactured from an 80/20 wool acrylic mix with flocked lettering
• Long length zip at the collar 10cm
• Short sleeves jersey
• Made in France
• No manufacturer's label present
Size: Medium
Length: 72cm
Armpit to armpit: 44cm
PLEASE NOTE to review carefully the photos to determine the condition.
Team history:
Gitane is a French bike manufacturer with a long history of sponsorship. It had scored many victories, including two Tours de France, before it linked up with Campagnolo.
Gitane went on to combine with Renault and dominate the Tour de France, winning six out of the seven Tours between 1978 and 1984.
Gitane-Campagnolo was a transition between those two eras; the team won the 1976 Tour de France with Lucien Van Impe, thé 1976 Grand Prix du Midi-Libre with Alain Meslet, the 1976 Tour de l'Aude with Bernard Hinault, the 1976 Grand Prix de Plouay with Jacques Bossis, the 1977 Criterium International with Jean Chassang, the 1977 Ghent-Wevelgem with Bernard Hinault, the 1977 Liège-Bastogne-Liège with Bernard Hinault, the 1977 Critérium du Dauphiné with Bernard Hinault, the 1977 Grand Prix des Nations with Bernard Hinault and the 1977 Grand Prix de Plouay with Jacques Bossis.