Early 80's replica Maglia Rosa 🇮🇹 Giro d'Italia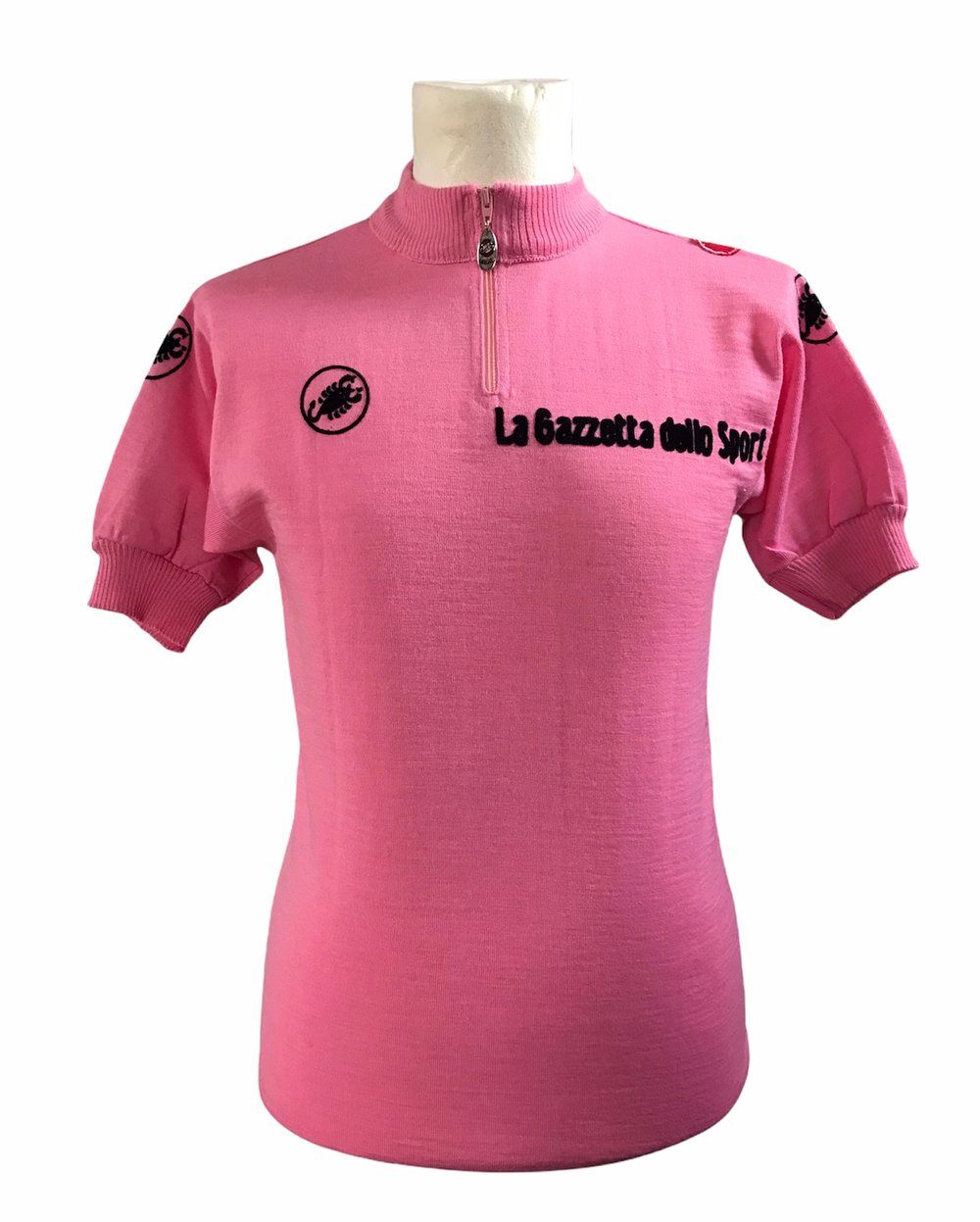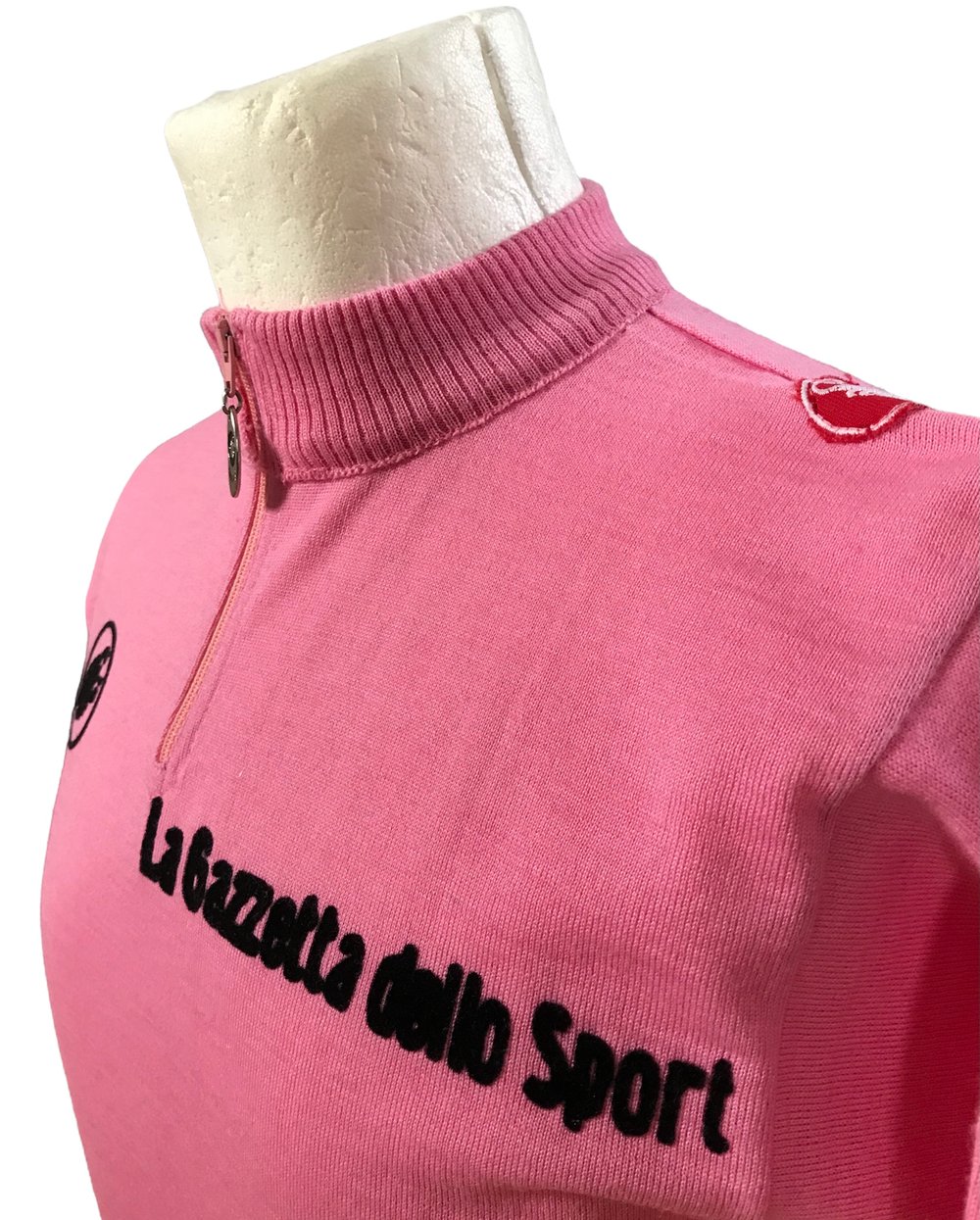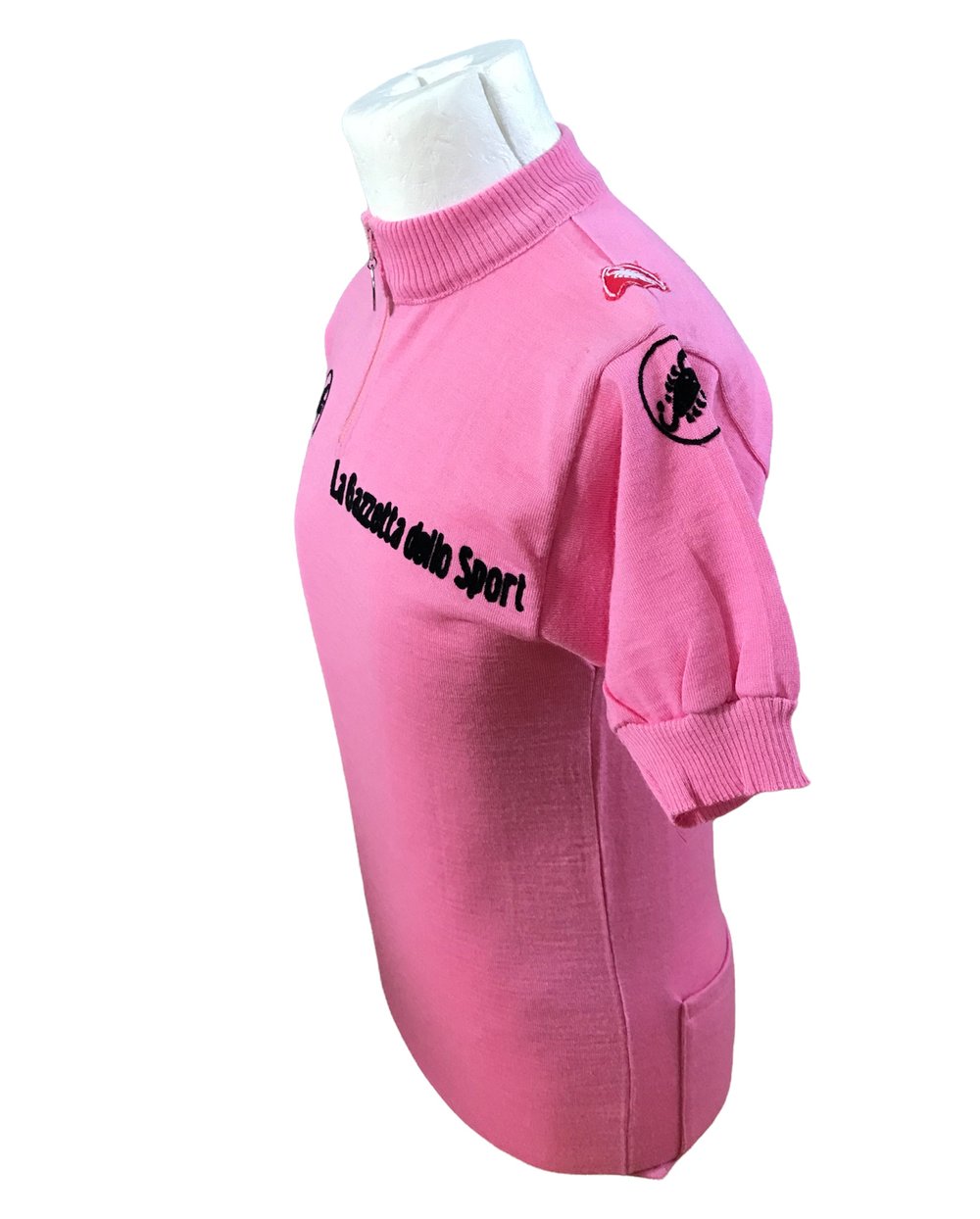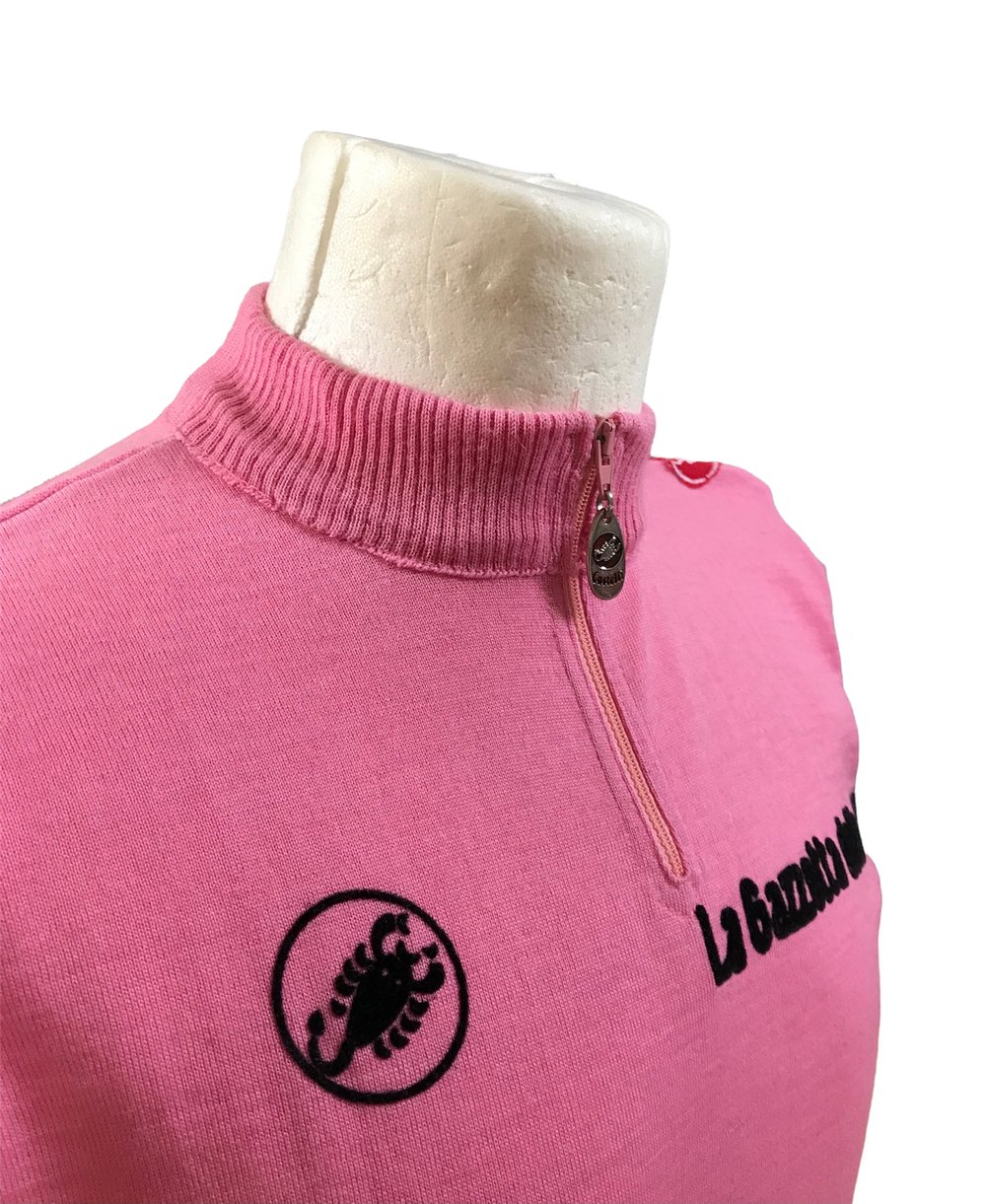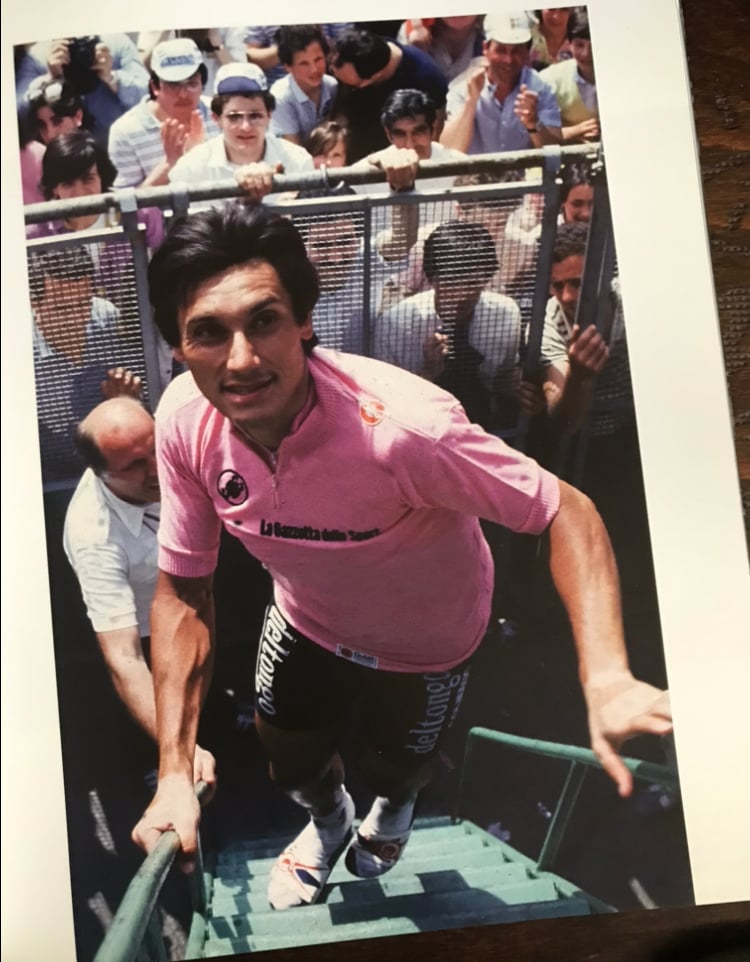 Description:
Replica Maglia Rosa awarded to the winner of the Giro in the early 80s. Most cycling enthusiasts know the Maglia Rosa (pink jersey) is worn by the leader of the general classification in the Giro d'Italia.
The jersey's colour is derived from the new sports paper "La Gazzetta dello Sport", which created the event in 1909 with a view to increasing newspaper sales. It first appeared in the 1931 edition of Italy's Grand Tour. The first winner to officially don the Maglia Rosa was Francesco Camusso, who won the 1931 edition of the race.
The Giro d'Italia is widely considered to be "the world's toughest race, in the world's most beautiful place". It is intensely and passionately supported by Italians to an almost nationalistic degree.
Record holders in the Giro d'Italia:
Three riders have won the Giro d'Italia five times. Namely Alfredo Binda (1925, 1927, 1928, 1929 and 1933) and Fausto Coppi (1940, 1947, 1949, 1952 and 1953) from Italy and Eddy Merckx (1968, 1970, 1972, 1973 and 1974) the Cannibal, from Belgium.
Mario Cipollini took by far the most stage wins: 42.
Merckx's closet has the most pink jerseys – he wore the maglia rosa on 77 occasions.
Color: This fascinating fashion pink colour who denotes the leader of the Giro d'Italia has never changed since 1931.
Condition: New Old Stock, never worn.
• Manufactured from an 80/20 wool acrylic mix with flocked lettering.
• Three back pockets at the rear
• Short sleeves jersey
• Long length zip at the collar 13,5cm
• Made in Italy by Castelli
Size: Large
Length: 77cm
Armpit to armpit: 43cm