Jean Milesi - 1964 - Margnat-Paloma-Dunlop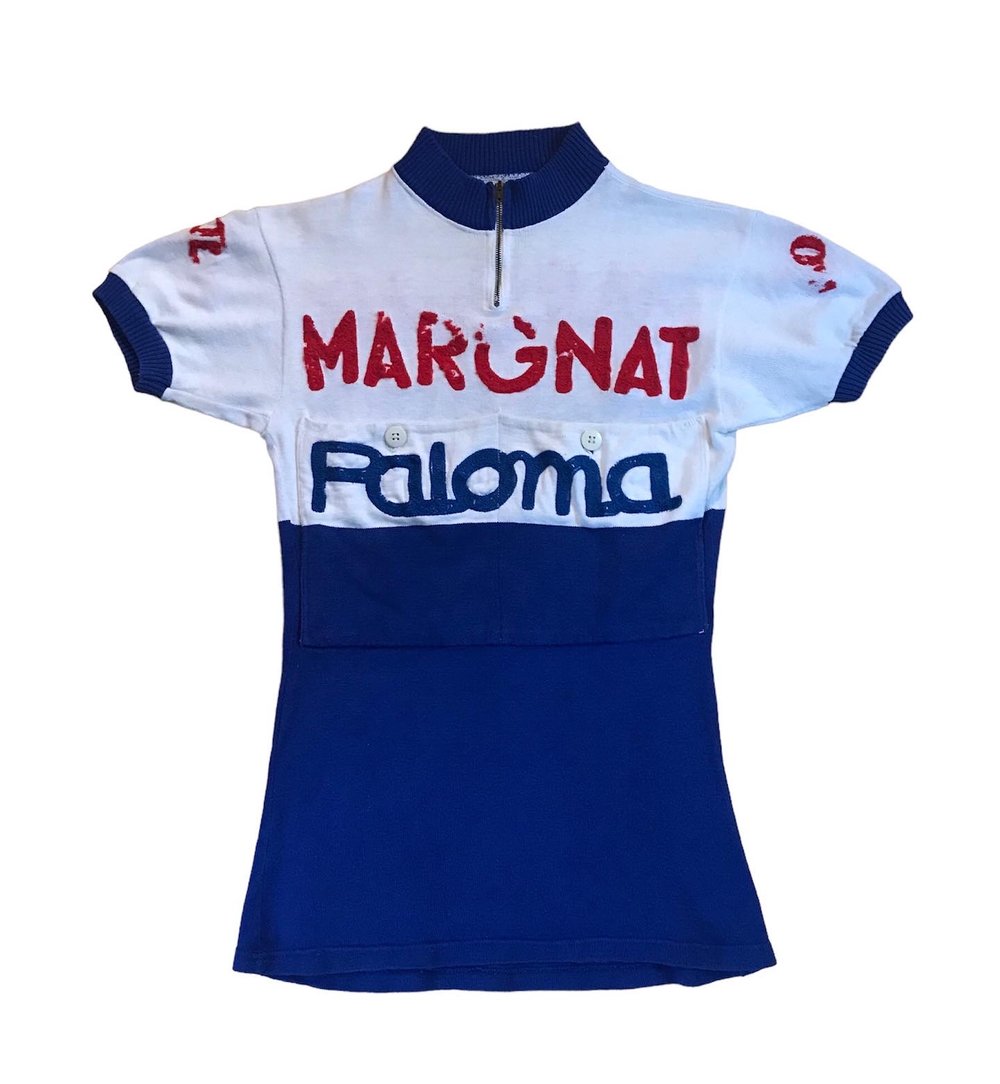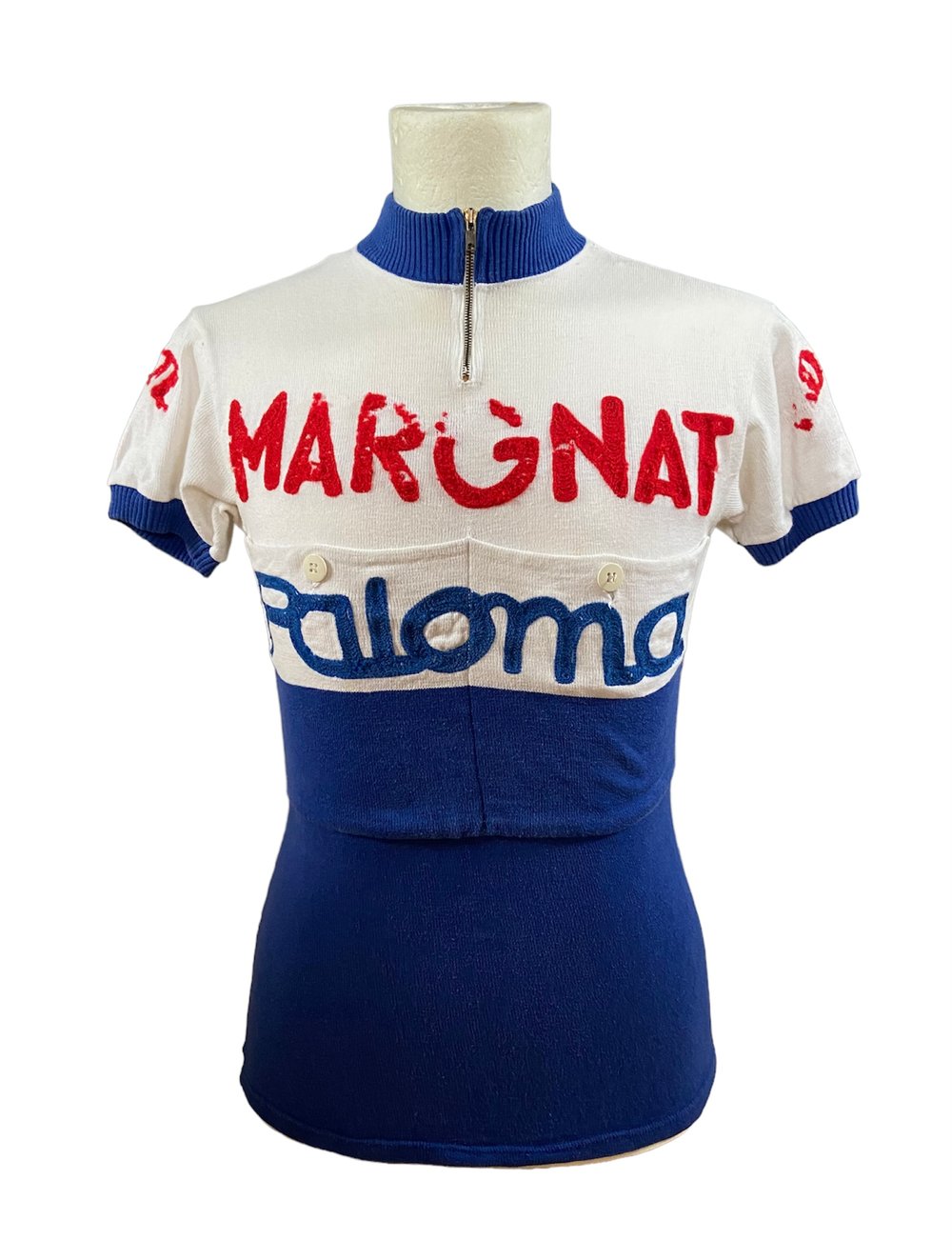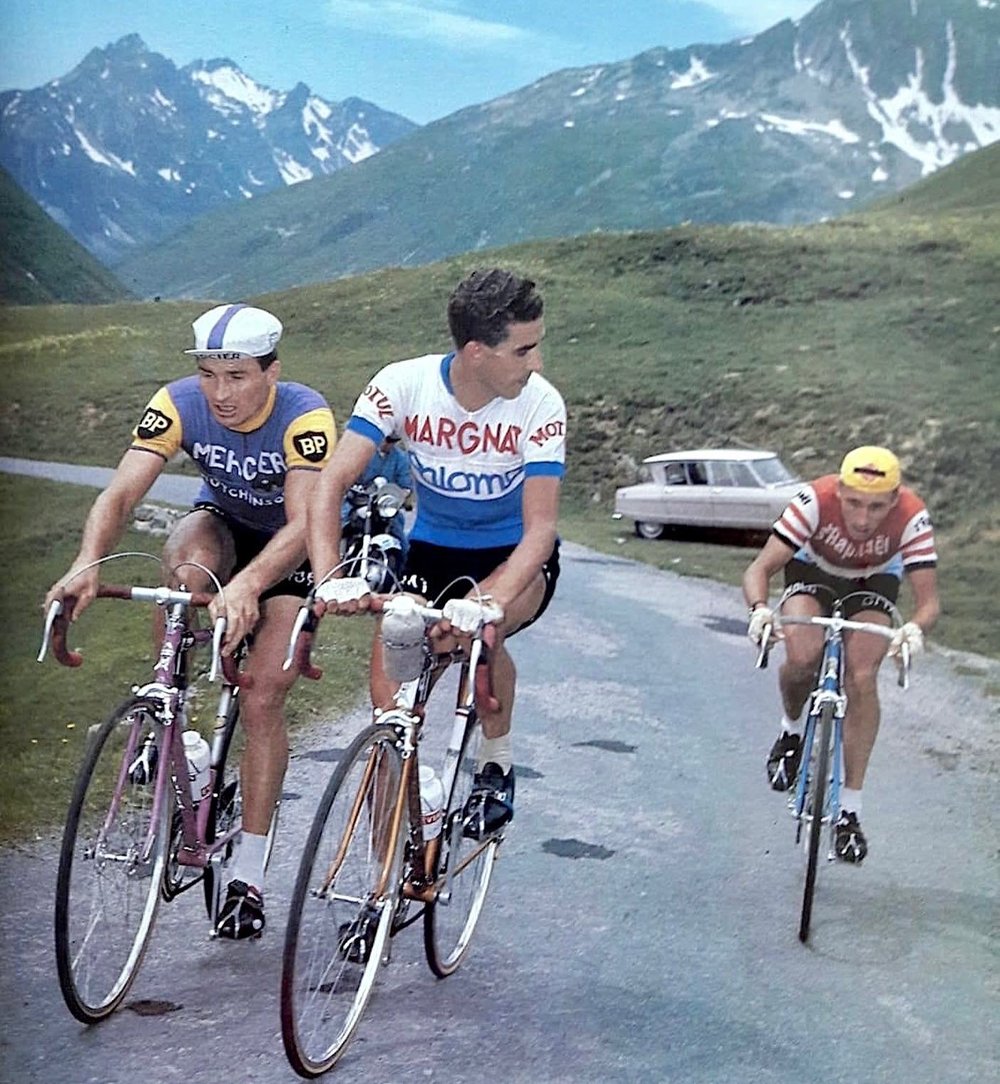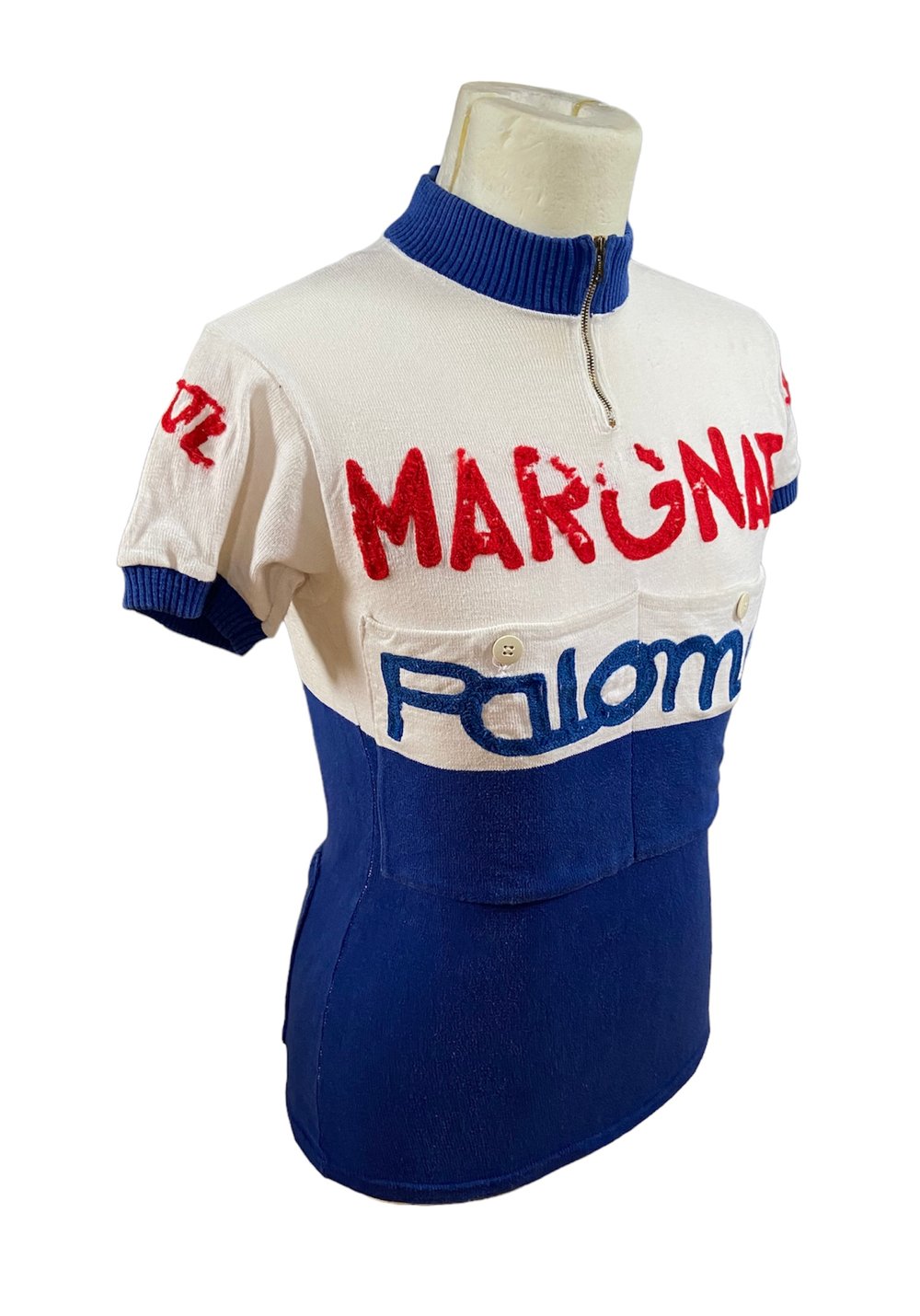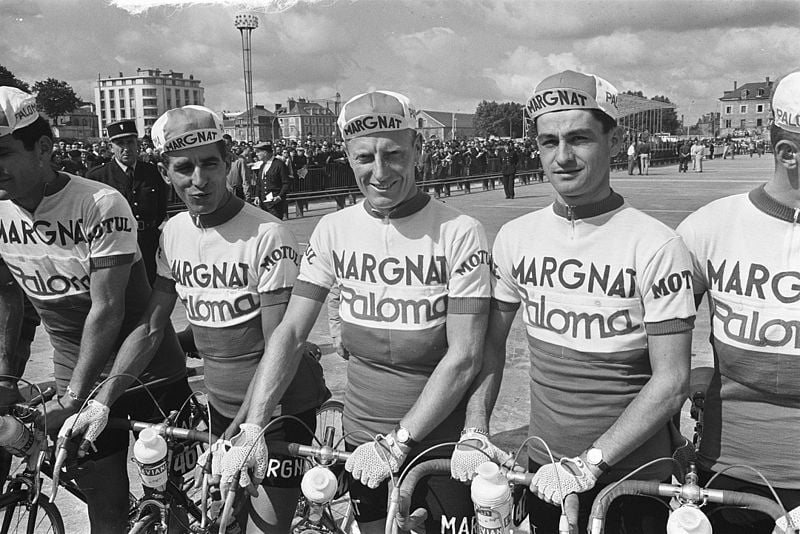 Description:
Margnat-Paloma-Dunlop was the name of the cyclingteam in 1964. As worn by Federico Bahamontes, the Eagle of Toledo in the white-and-blue of Margnat Paloma.

The main riders on the team this season were André Darrigade, Federico Bahamontes, Jean Graczyk, Gilbert Bellone, Jean Anastasi, Albert Bouvetand and Eddy Pauwels.
The Margnat cycling team was a French professional cycling team created in 1958 and disappeared at the end of the 1965 season. It was called Coupry-Margnat in 1958 and 1959, Rochet-Margnat in 1960, Margnat-Rochet-Dunlop in 1961, Margnat-Paloma-D'Alessandro in 1962, Margnat-Paloma-Dunlop from 1963 to 1964 and Margnat-Paloma-Inuri in 1965. Margnat is a Marseille-based wine company.

The team disappeared at the end of the 1965 season, due to a new law banning advertising for all alcoholic beverages.


Color: Brillant combination of white and blue band illustrates this beautiful jersey that was very fashionable during the sixties with the hippie movement, has become mythical !
Condition: Some imperfections to note on this jersey dating from 1964, which is nevertheless in good condition, has some minor holes.
• Manufactured from an 100% pure wool with chain-stitched lettering
• Short length zip at the collar 11cm
• The jersey shows the familiar front chest pockets used since the birth of cycling
• Two button down pockets at the front
• Two back pockets at the rear
• Two button down pockets at the rear
• Made in France by Mey Sport
Size: Small
Armpit to armpit: 40cm
Length: 70cm
Additional information:
Margnat was a French Professional cycling team from 1958 to 1965. Its main sponsor was French winemaker Margnat. Federico Bahamontes won three successive Tour de France mountains classifications with the team (1962, 1963, 1964).
Jean Milesi (born 24 June 1935 in Digne) is a French racing cyclist. A professional from 1959 to 1968, he competed in seven consecutive Tours de France from 1960 to 1966. He raced for four years with Liberia (1959-1962), then with Mercier in 1963, Margnat-Paloma in 1964 and 1965, Ford France in 1966 and Bic in 1967 and 1968.

During his ten-year career, he competed seven times in the Tour de France, from 1960 to 1966 - all of them finished - and three times in the Tour of Italy and the Tour of Spain. After all his Liberia teammates dropped out of the 1962 Giro d'Italia, he was the only French rider to finish the race. At the 1966 Tour de France, in the Ford France team, he was team-mate to the winner Lucien Aimar, and to Jacques Anquetil, who rode his last Tour and did not finish it. Having accompanied Anquetil to Bic in 1967, he ended his career in May 1968.