Urs Freuler - 1986 - World Track Championships - Colorado Springs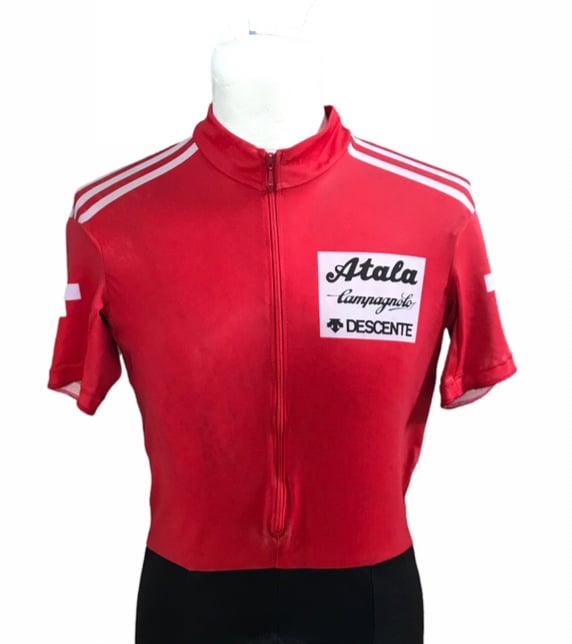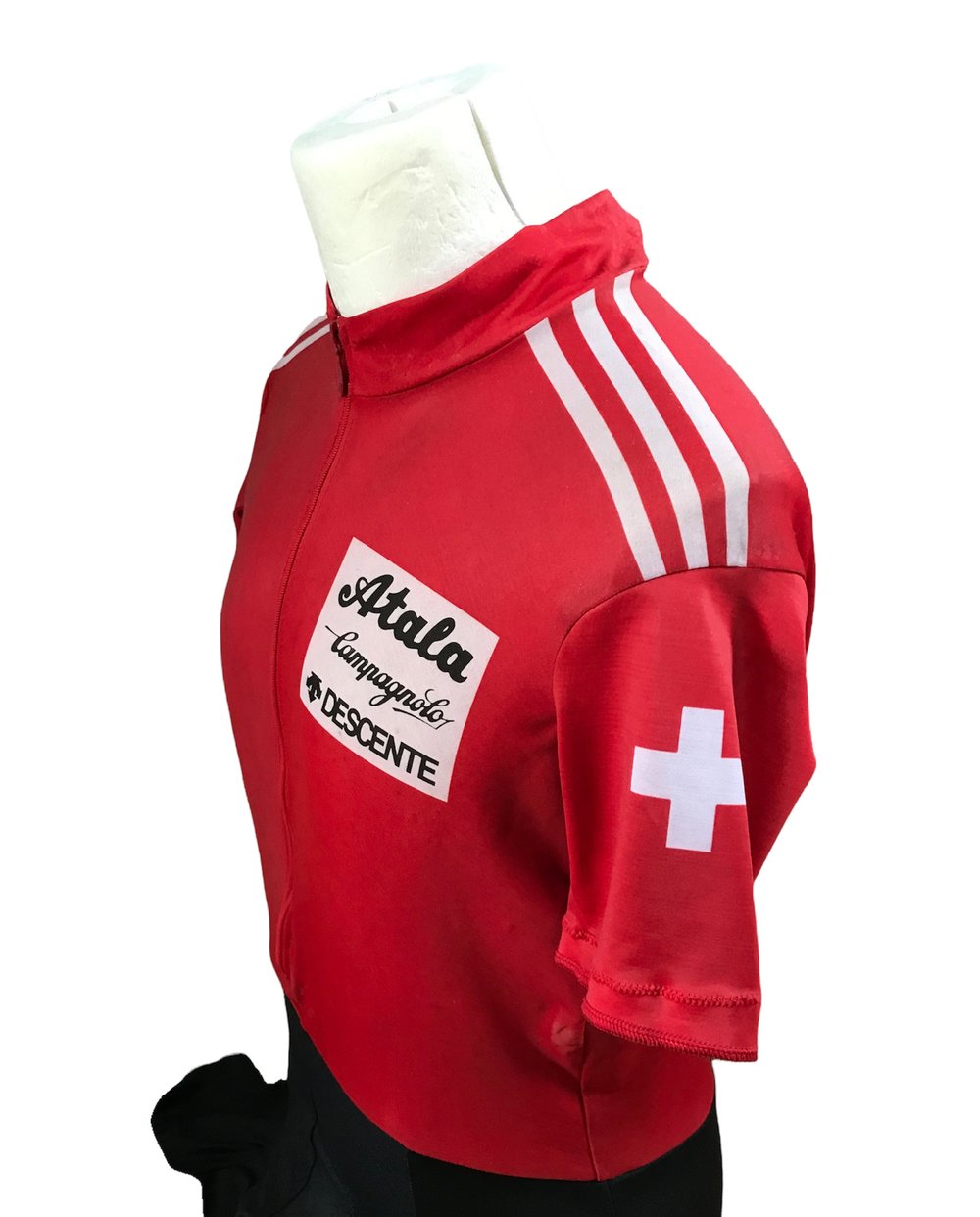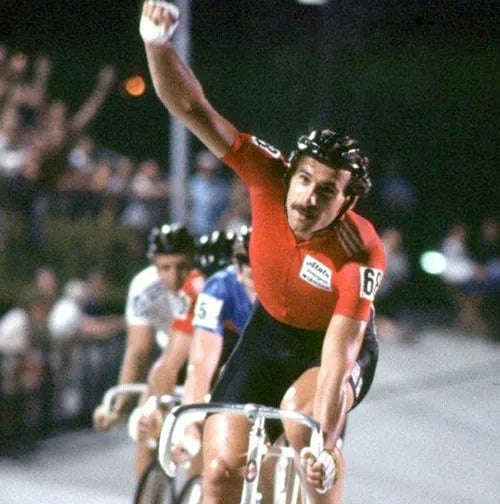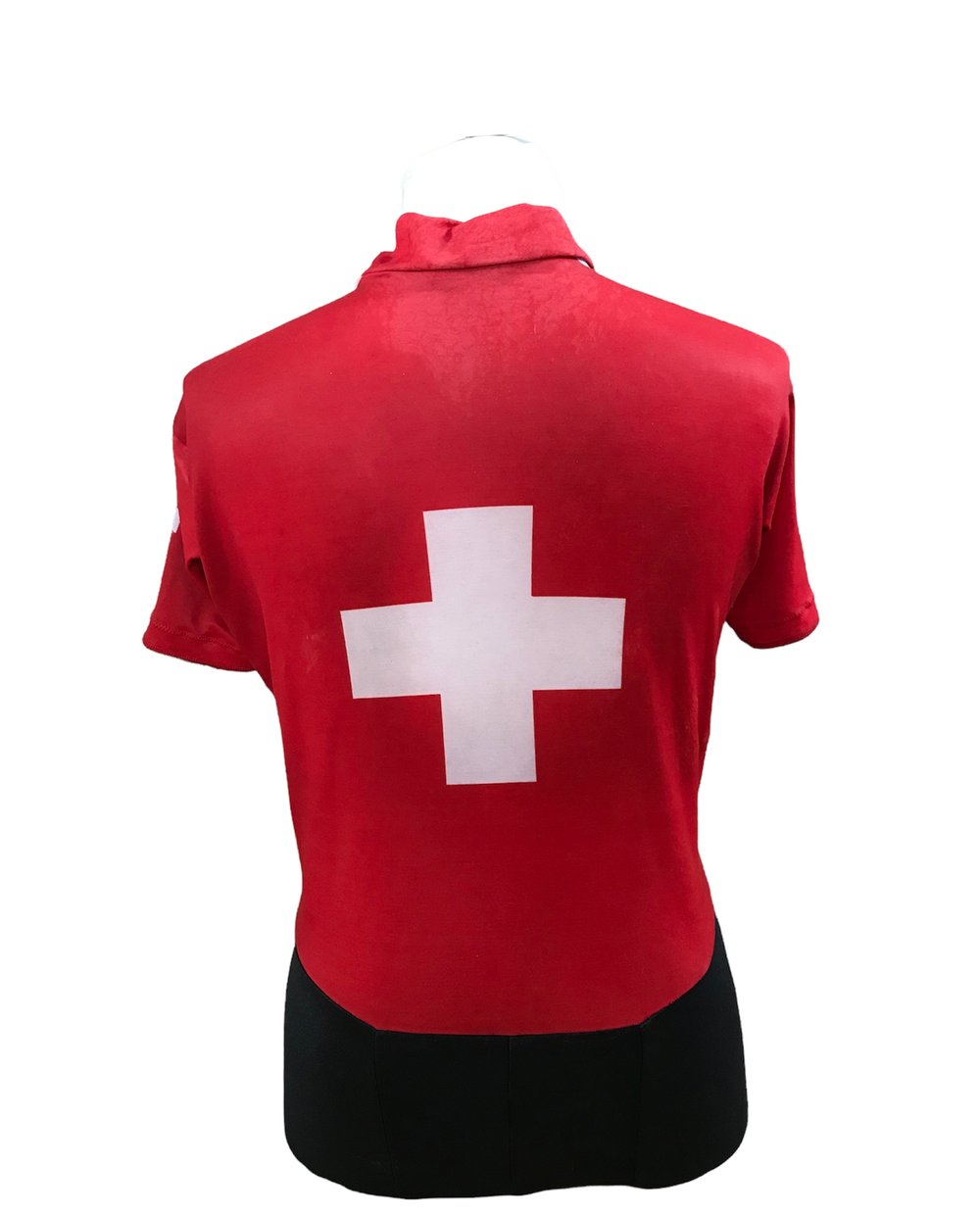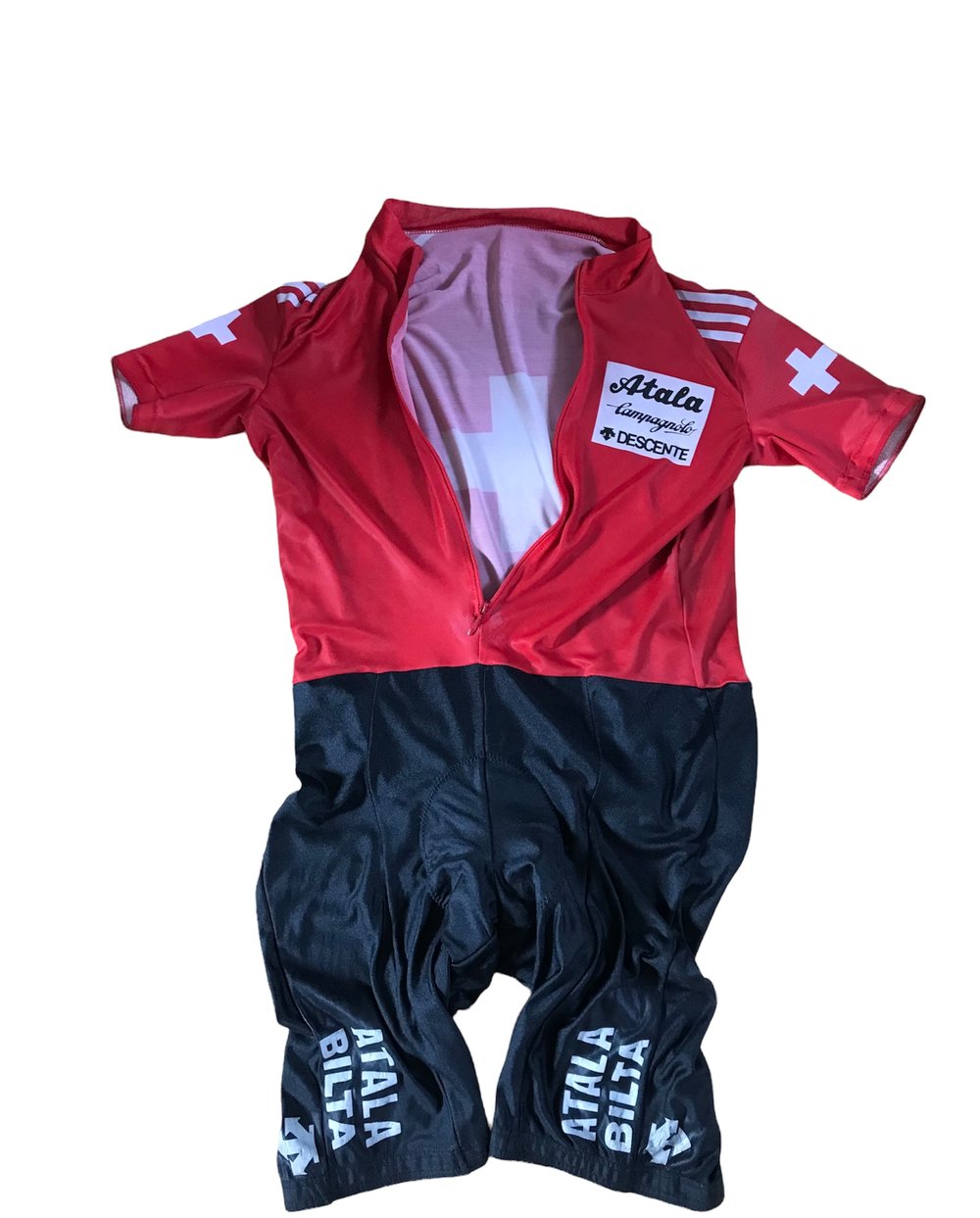 Description:
This beautiful skinsuit belongs to Urs Freuler winning the gold medal for the men's points race. Acquired from a private collection of a famous soigneur who frequented the world of velodrome cycling tracks.
The 1986 UCI Track Cycling World Championships were the World Championship for track cycling. They took place in Colorado Springs, United States in 1986. Fourteen events were contested, 12 for men (5 for professionals, 7 for amateurs) and 2 for women.
Urs Freuler born November 6, 1958.
was a fast sprinter, a man who made the 'stache his trademark. In fact he's still got it today.
Six times Zürich winner in 1983, 1984, 1985, 1987, 1988 and 1995, the Swiss rider dominated the World Points Race Championships for a decade.
He excelled in both arenas with plenty of speed and panache as world champion in the Keirin (1983, 1985). Seven consecutive world championships in the professional points race (1981-87, 1989) and 21 wins in six-day races.
Color: Classic red Swiss National jersey
Condition: in good condition
• Manufactured from a shiny up-to-date fabric that looks like silk, a 100% synthetic with lettering printed directly onto the material.
• Long length zip at the collar 36cm
• Short sleeves jersey
• Made in Switzerland by Descente
Size: Medium
Armpit to armpit: 42cm
Length: 92cm
Additional information:
Freuler (say Froy-lerr) is Swiss and started winning early on the track with two junior titles for the sprint and kilometre before turning senior and winning the national sprint title. He turned pro quickly in 1980 and within weeks won the European omnium title on the track, a title he won the following year whilst also winning his first world title in the points race, again on the track.
First came Six Day racing but in 1981 he won a stage in the Tour de Suisse and the Tour de Romandie prologue too before collecting a stage in the Tour de France after he was hired as a guest by the TI-Raleigh team to ride in France. In the space of a couple of years he'd gone from junior sprint titles to international stage races.
The facial hair was clearly no aerodynamic brake as he took three stages of the Giro in 1983 and ended up with a career total of fifteen stages as well as one cyclamen points jersey in the 1984 Giro, helped perhaps by the flatter course designed for Francesco Moser and the cancellation of a crucial mountain stage. May seemed to be Freuler's best month on the road as he'd regularly win stages of the Tour de Romandie and the Giro. He's stayed in cycling and was a manager at Phonak, no doubt exploiting his Swiss connections to get the job but left in the wake of repeated doping scandals, presumably the low of his career. Although he copped a six month ban for testosterone in 1991.