Urs Freuler - Early/mid 80's - Six day racing - Zurich - General Classification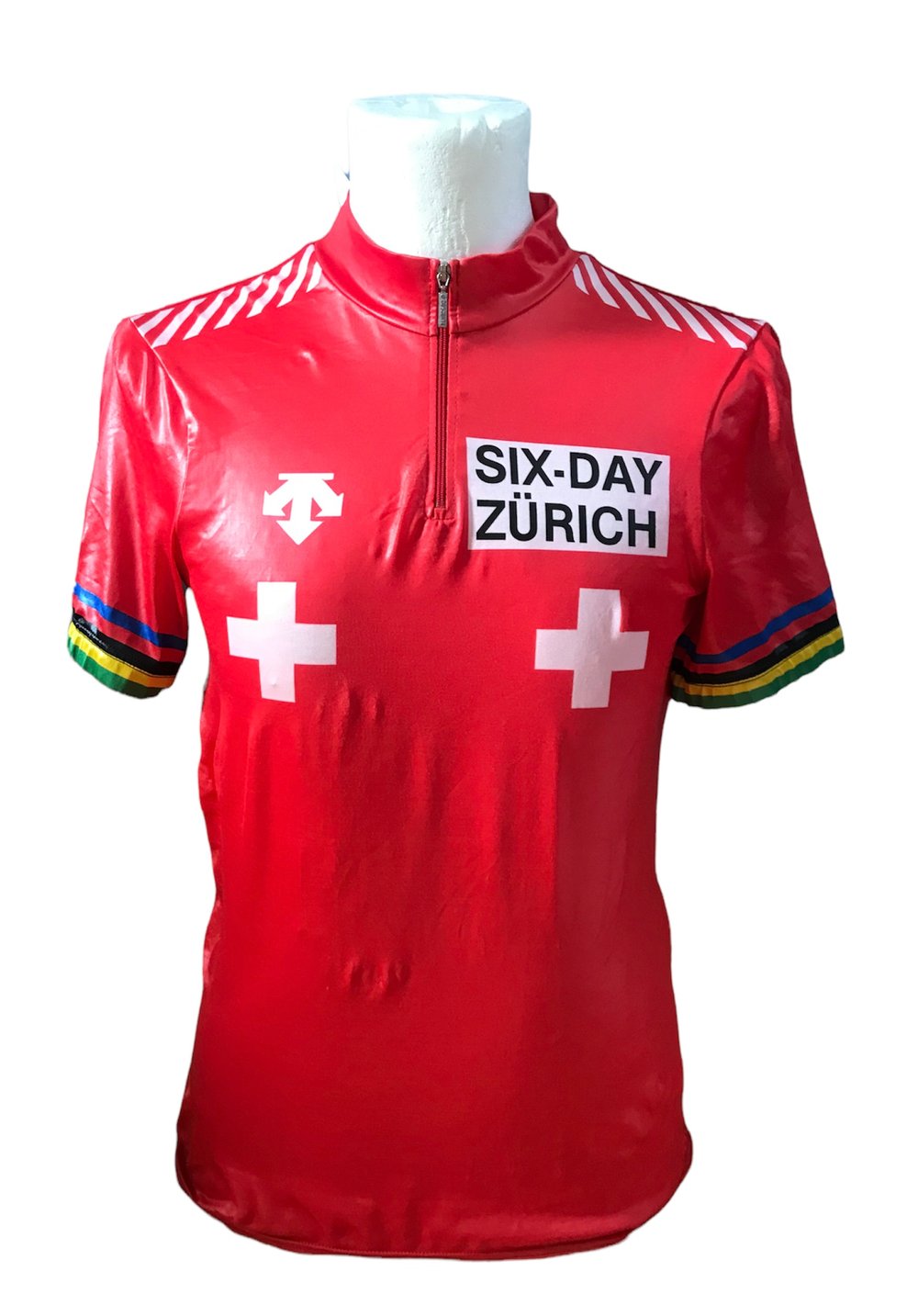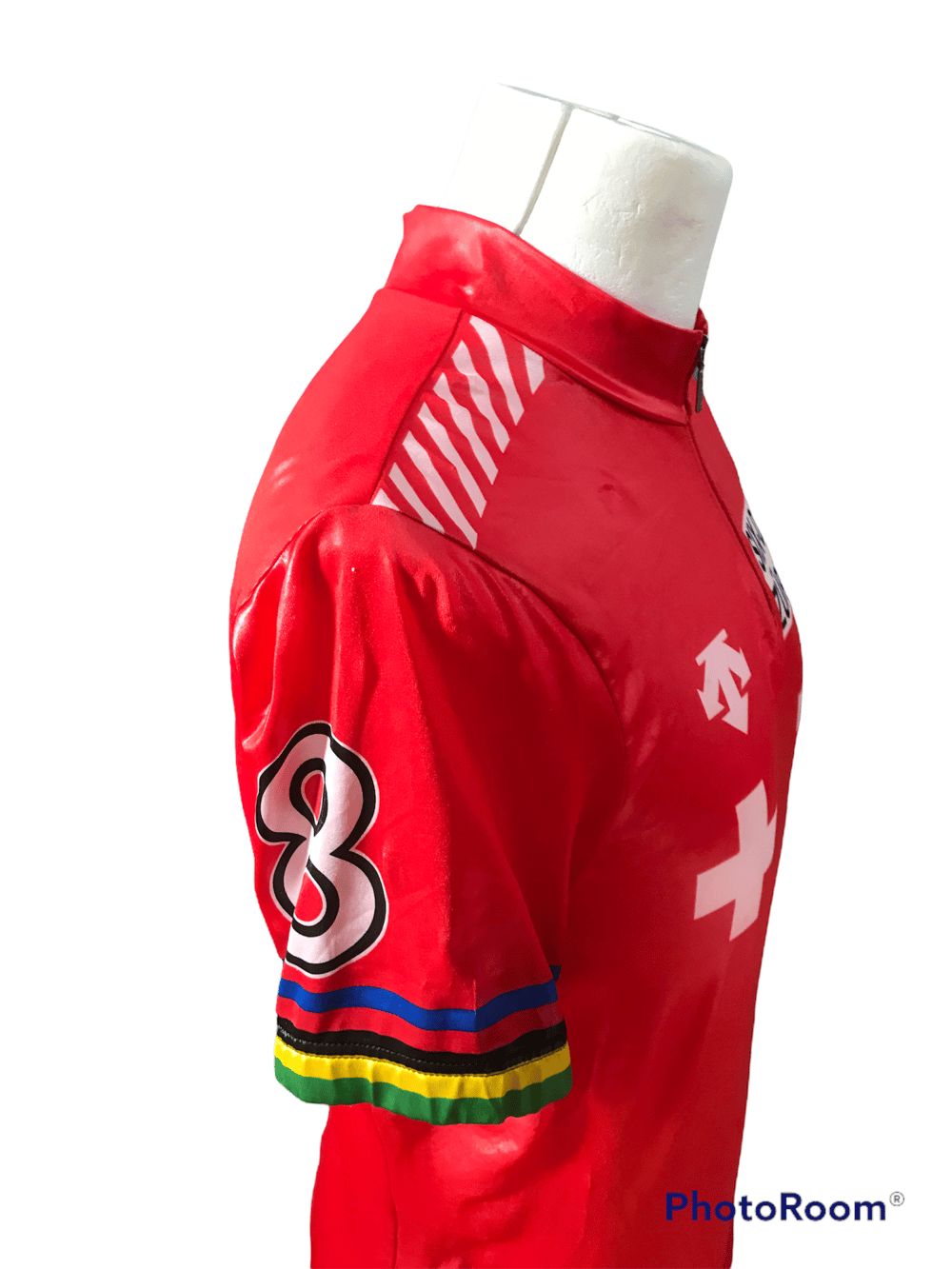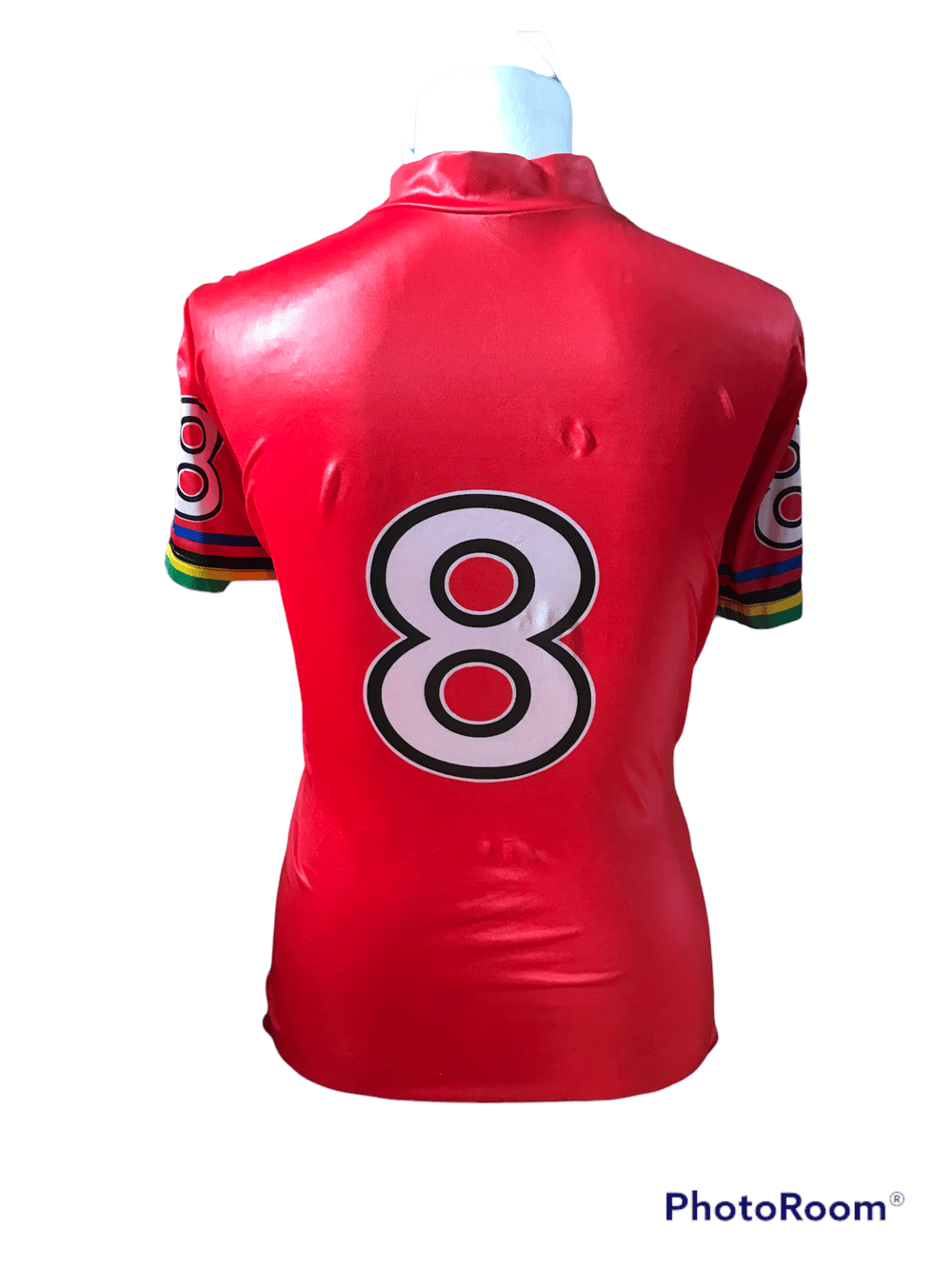 Description:
Classic red Swiss National jersey with world champion stripes to distinguish the phenomenon Urs Freuler
The man with one of the best stache in cycling, Urs Freuler born November 6, 1958.
Six times Zürich winner in 1983, 1984, 1985, 1987, 1988 and 1995, the Swiss rider dominated the World Points Race Championships for a decade.
He excelled in both arenas with plenty of speed and panache as world champion in the Keirin (1983, 1985). Seven consecutive world championships in the professional points race (1981-87, 1989) and 21 wins in six-day races.
Freuler was also successful road sprinter with 15 stage wins in the Giro d'ltalia winning the maglia ciclamino (points classification) in 1984. He also won one Tour de France stage and nine in the Tour de Suisse and stage victories in the Tour de Romandie, Tirreno-Adriatico.
Colour: Classic red Swiss National jersey with world champion stripes.
Condition: in good condition
• Manufactured from a shiny up-to-date fabric that looks like silk, a 100% synthetic with lettering printed directly onto the material.
• Long length zip at the collar 13,5cm
• Short sleeves jersey
• Made in Switzerland by Descente
Size: Medium
Armpit to armpit: 41cm
Length: 68cm
PLEASE NOTE to review carefully the photos to determine the condition.