1959 - Peugeot BP Dunlop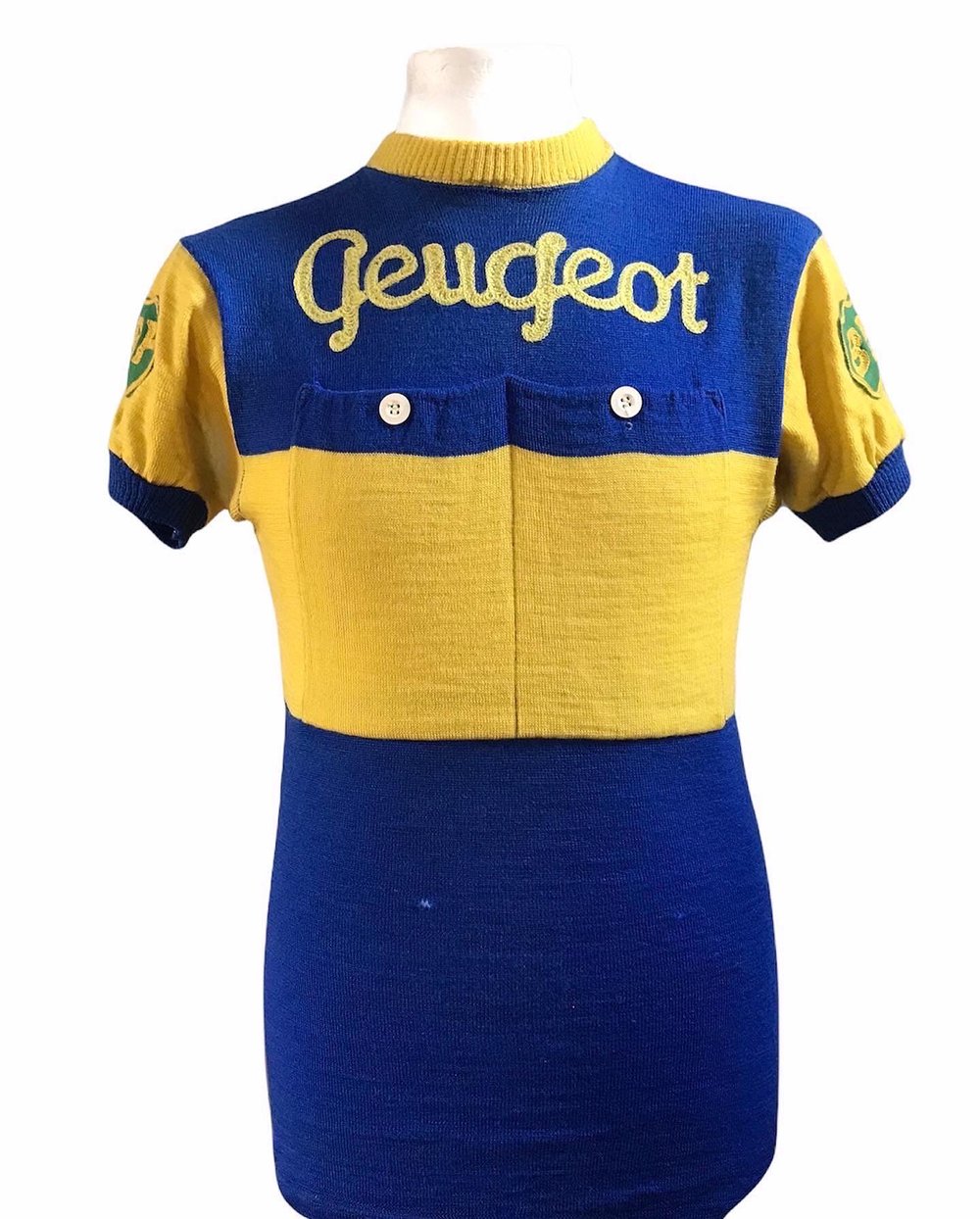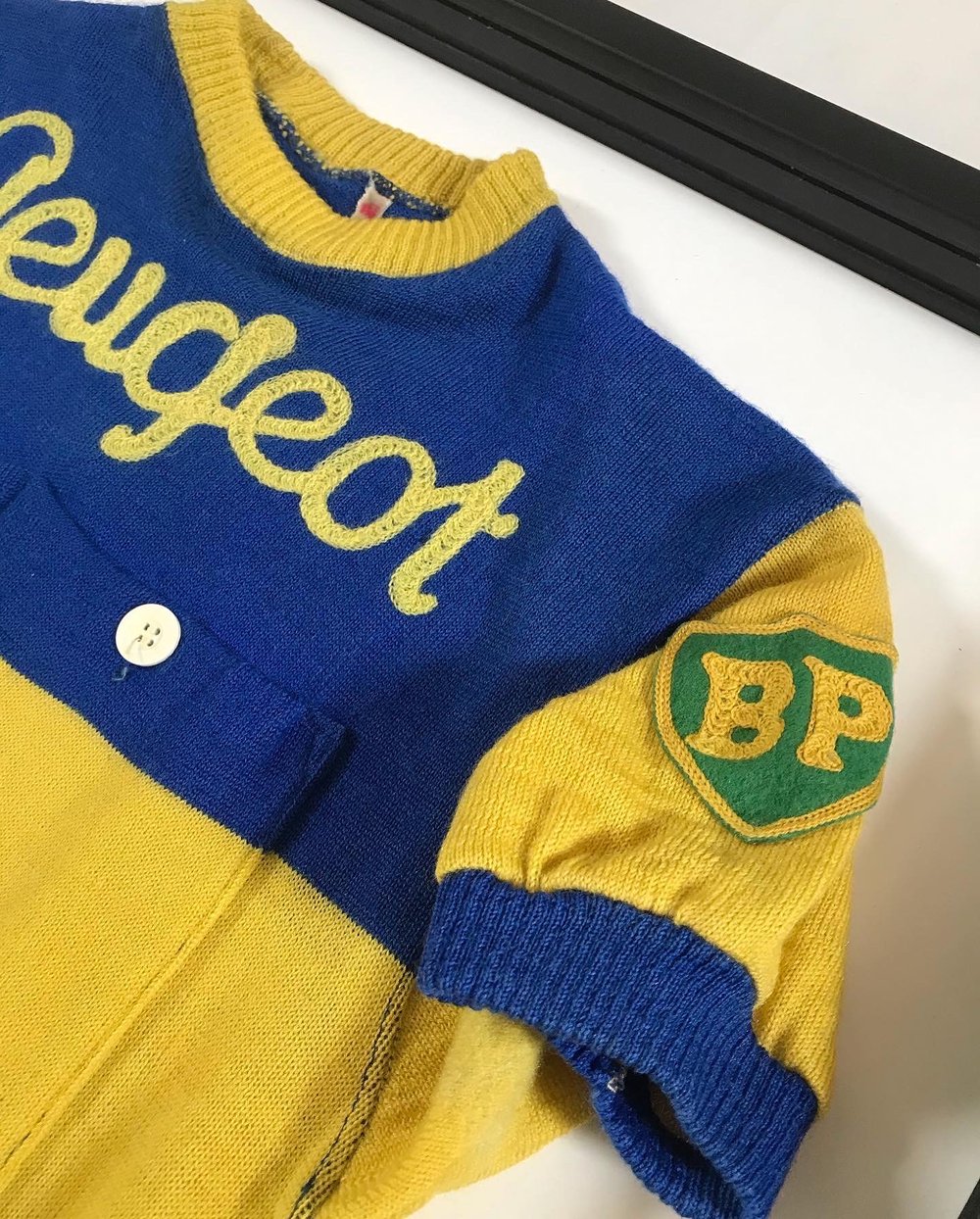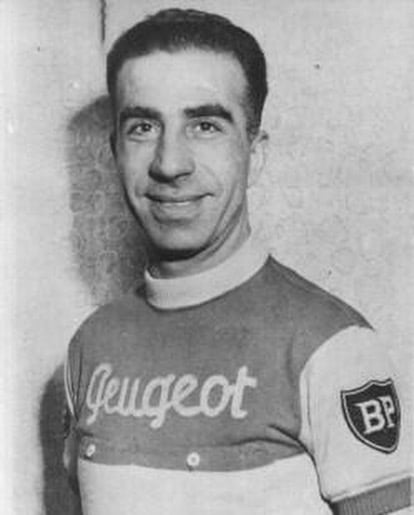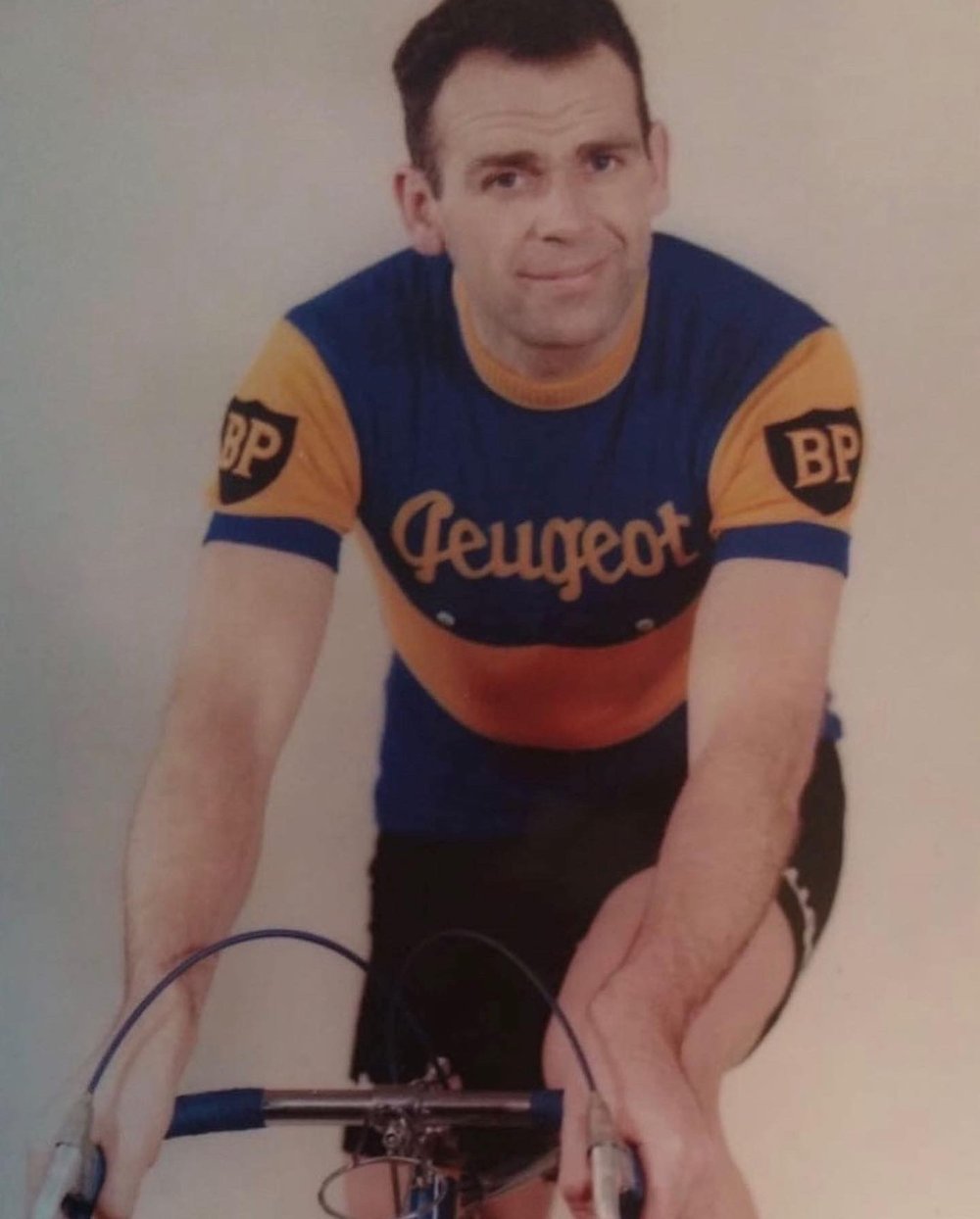 Description:
Peugeot team was a French professional cycling team that promoted and rode Peugeot racing bikes.
Founded in 1901 and disbanded in 1986. In 1958, Gaston Plaud became the directeur sportif of Peugeot-BP, where he would stay until the mid seventies. He would direct big names to success, such as Charly Gaul, Pino Cerami, Rik Van Steenbeegen, Raymond Impanis, Ferdinand Bracke, Walter Godefroot, Tom Simpson, Jean-Pierre Danguillaume, and the early career of Eddy Merckx. In 1963 Team Peugeot adopted the black and white damier checkerboard design, that would be on their white jersey until the team retired from the sport in 1986.
Color: This fantastic blue/yellow jersey had its heyday with Rik Van Steenbergen.
Condition: Sublime preservation of the wool, the condition is like new of this legendary jersey from 50's and early 60's.
• Manufactured from an 100% pure wool with chain-stitched lettering
• The jersey shows the familiar front chest pockets used since the birth of cycling
• Two button down pockets at the front
• Round neck, no zip
• Three back pockets at the rear
• Three button down pockets at the rear
• Short sleeves jersey
• No maker's label present
Size: Medium
Armpit to armpit: 42cm
Length: 72cm