AT HOME WITH CYCLING LEGENDS

By Olivier Vandystadt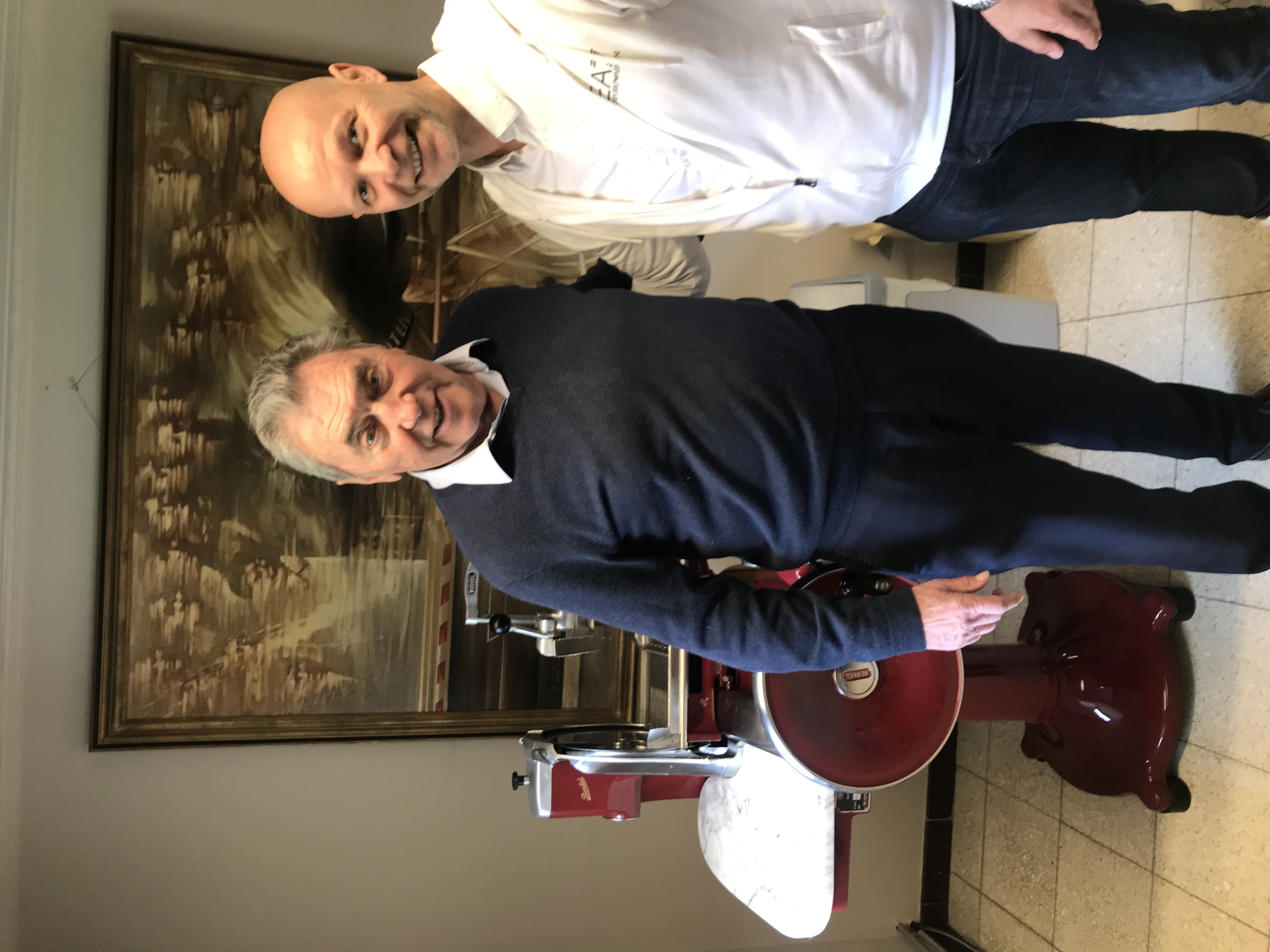 This consuming passion for cycling and its fabulous history goes back to my earliest childhood.
For some years now, I have been trying to make sense of my interest as a collector in owning relics that belonged to all those great cycling champions who left their mark on their era.

You will all agree with me that getting a jersey, a trophy or something else that belonged to a cycling legend is very cool and rewarding!
Moreover, if we are lucky enough to meet this legend at his home, we get an even closer look at the intimacy of the rider, sharing with us his hours of glory through objects that he has carefully and meticulously preserved at home, in his living room, where a room in the form of a museum dedicated to his record of achievements, including jerseys, trophies and photos that any fan would like to see!
The holy grail is that one day you will become a friend of one or more legends, which is why I attach great importance to the quality of my networks in the collecting world, in search of more and more people who have been very close to all these champions. Journalists, sports directors, trainers, soigneurs, mechanics, photographers, attendants, race officials, families or friends, all these bridges can help you to meet this champion and build a relationship of trust by explaining your personal approach as a collector.

[Traduction française ci-dessous]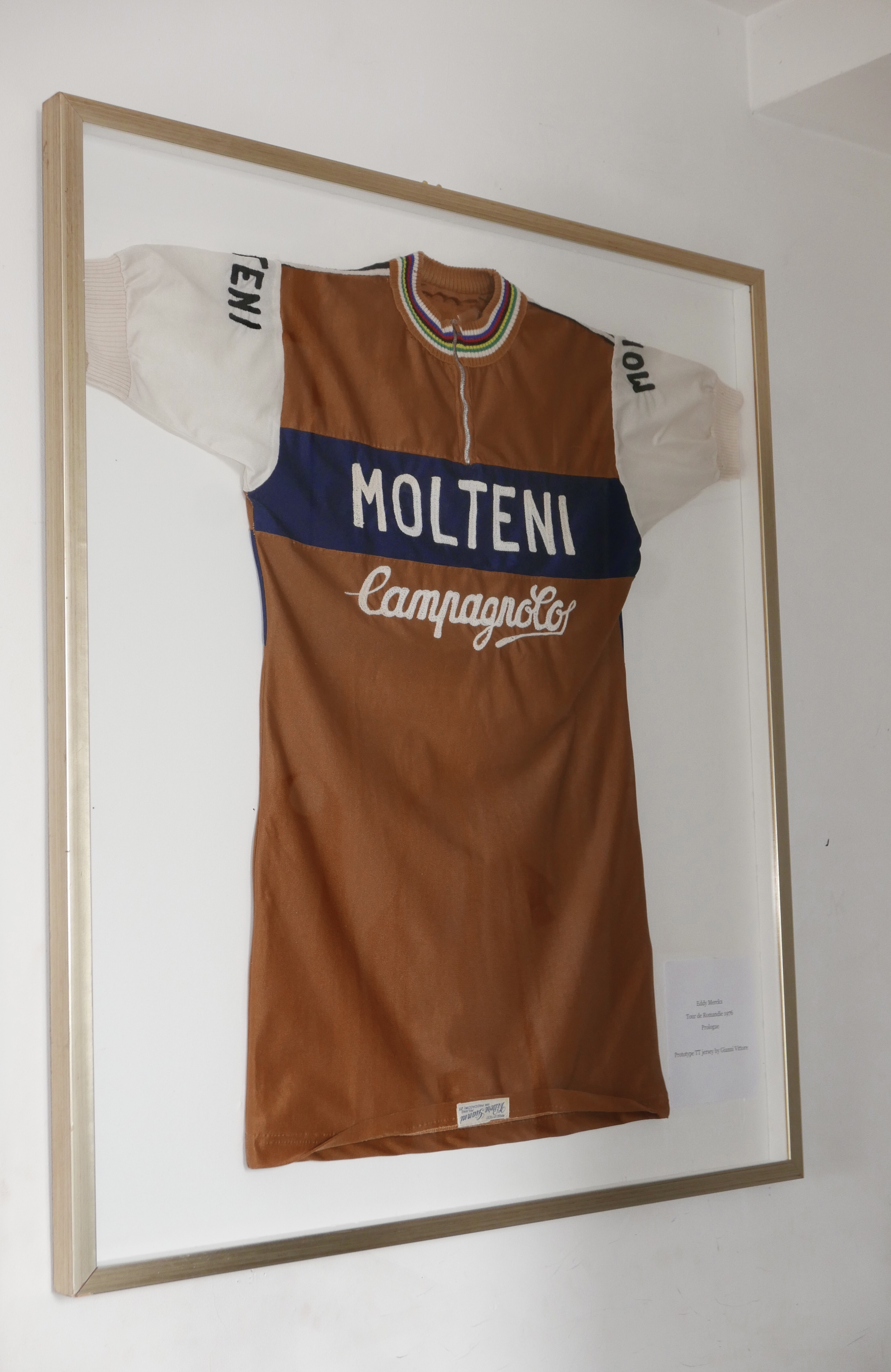 A LA MAISON AVEC LES LÉGENDES DU CYCLISME

Par Olivier Vandystadt

Cette passion dévorante pour le cyclisme et sa fabuleuse histoire remonte à ma plus tendre enfance.

Depuis quelques années, j'essaie de donner un sens à mon intérêt de collectionneur pour la possession de reliques ayant appartenu à tous ces grands champions cyclistes qui ont marqué leur époque.
Vous serez tous d'accord avec moi pour dire que recevoir un maillot, un trophée ou tout autre objet des mains d'une légende du cyclisme est très cool et gratifiant !

De plus, si on a la chance de rencontrer cette légende chez lui, on entre encore plus dans l'intimité du coureur, qui nous fait partager ses heures de gloire à travers des objets qu'il a soigneusement et méticuleusement conservés chez lui, dans son salon, où une pièce en forme de musée dédié à son palmarès, avec des maillots, des trophées et des photos que tout fan aimerait voir !
Le graal est qu'un jour vous deveniez l'ami d'une ou plusieurs légendes, c'est pourquoi j'attache une grande importance à la qualité de mes réseaux dans le monde de la collection, à la recherche de toujours plus de personnes ayant côtoyé de près tous ces champions. Journalistes, directeurs sportifs, entraîneurs, soigneurs, mécaniciens, photographes, officiels de course, familles ou amis, toutes ces passerelles peuvent vous aider à rencontrer ce champion et à construire une relation de confiance en expliquant votre démarche personnelle de collectionneur.