WELCOME TO THE 'GOOD OLD DAYS'
Nostalgia for cycling's rich heritage is alive and pedalling. Images from a time cycling seems to have forgotten remind us how dramatically the pro scene has changed in a few short decades.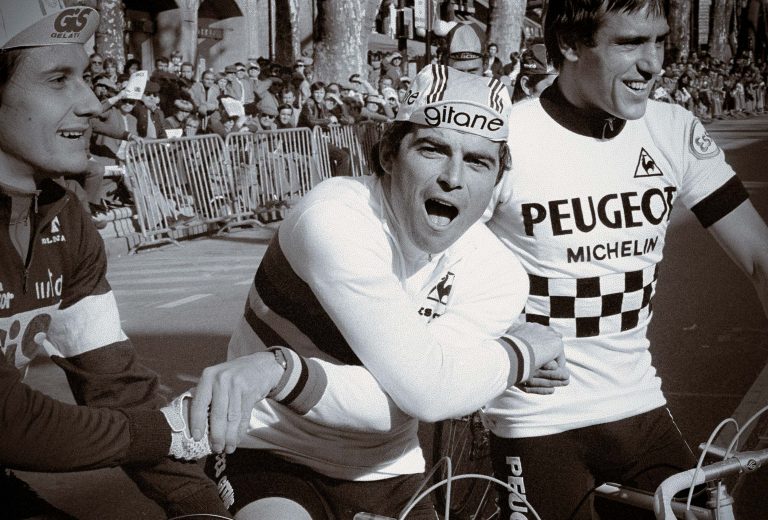 Three stars of the 1980s, Guiseppe Saronni, Bernard Hinault and Jean-René Bernaudeau, link arms while the world champion appears to be singing… although it's likely he's protesting.

The wonderful images of cycling's past, are perhaps even more relevant today with the advent of the hipster vintage cycling aesthetic. Luckily there are a number of social media historians and archivists who regularly post pictures of past glory and bygone heroism. This blog aim to reminisce over the 'Glory Days' when steel was the real deal, when all wheels were aluminium alloy, and when helmets were a serious rarity.

We wish to update our collection as it grows, to take you to unusual and mythical places that have marked the history of the bicycle and cycling.
Your cycling friend.
Olivier Vandystadt


[Traduction française ci-dessous]


BIENVENUE AU 'BON VIEUX TEMPS'
La nostalgie du riche patrimoine du cyclisme est bien vivante. Des images d'une époque que le cyclisme semble avoir oubliée nous rappellent à quel point la scène professionnelle a changé en quelques décennies.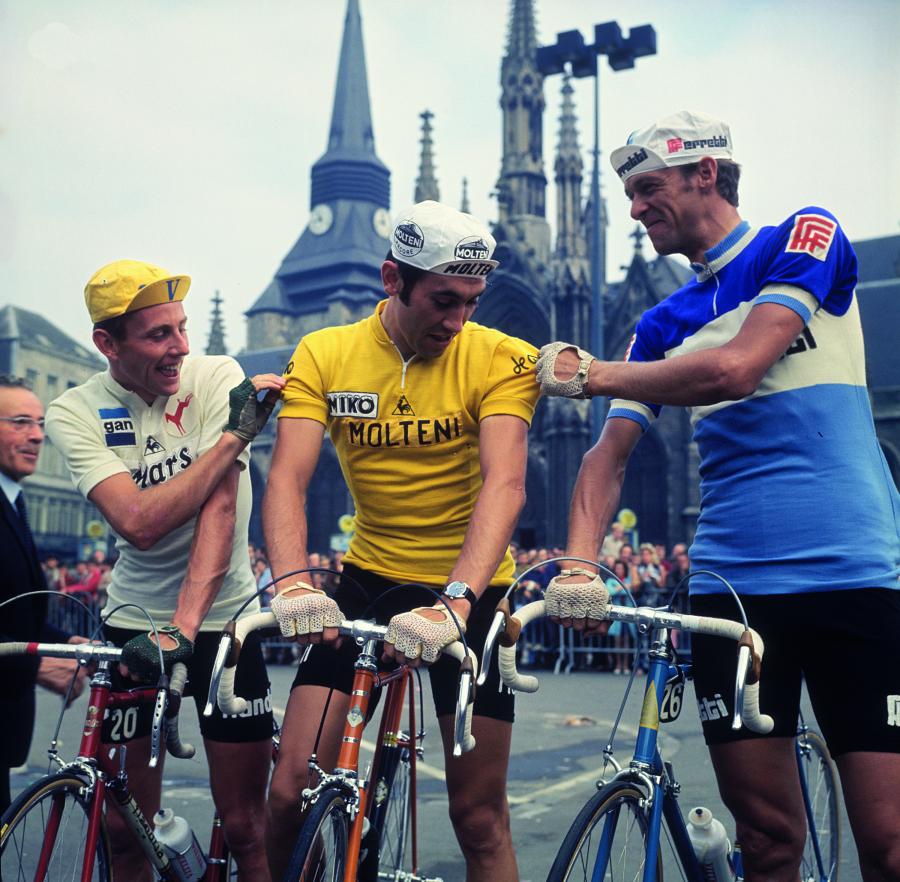 Trois stars des années 1970, Eddy Merckx, Joop Zoetemelk, Gösta Pettersson, dont le maillot jaune attire tous les regards et toutes les convoitises !


Les merveilleuses images du passé du cyclisme sont peut-être encore plus pertinentes aujourd'hui avec l'avènement de l'esthétique hipster du cyclisme vintage. Heureusement, il existe un certain nombre d'historiens et d'archivistes des médias sociaux qui publient régulièrement des photos de la gloire passée et de l'héroïsme révolu. Ce blog a pour but de se remémorer les jours de gloire où l'acier était la vraie affaire, où toutes les roues étaient en alliage d'aluminium et où les casques étaient une rareté.

Nous souhaitons mettre à jour notre collection au fur et à mesure qu'elle s'enrichit, pour vous emmener dans des lieux insolites et mythiques qui ont marqué l'histoire du vélo et du cyclisme.

Votre ami cycliste.
Olivier Vandystadt