My love of cycling history will, I hope, last for a very long time, so here's a page dedicated to the jerseys that belonged to the legends who left their mark on the finest pages of cycling racing. This collection will continue to be updated as new acquisitions are made.



Giuseppe SARONNI (2) Francesco MOSER (5)
Eddy MERCKX (2) Sean KELLY (1)
Eric DE VLAEMINCK (1) Vittorio ADORNI (1) Greg LEMOND (1) Tadej POGACAR (1)



GIUSEPPE SARONNI - 1981 - GIS GELATI

17 July 2019
This splendid Italian National champion jersey worn by Saronni during the start of the 1981 season after his win of the title the year before. Widely regarded as a stand-out design by the designers and collectors interviewed in the new book "Pro Cycling Style" by Oliver Knight.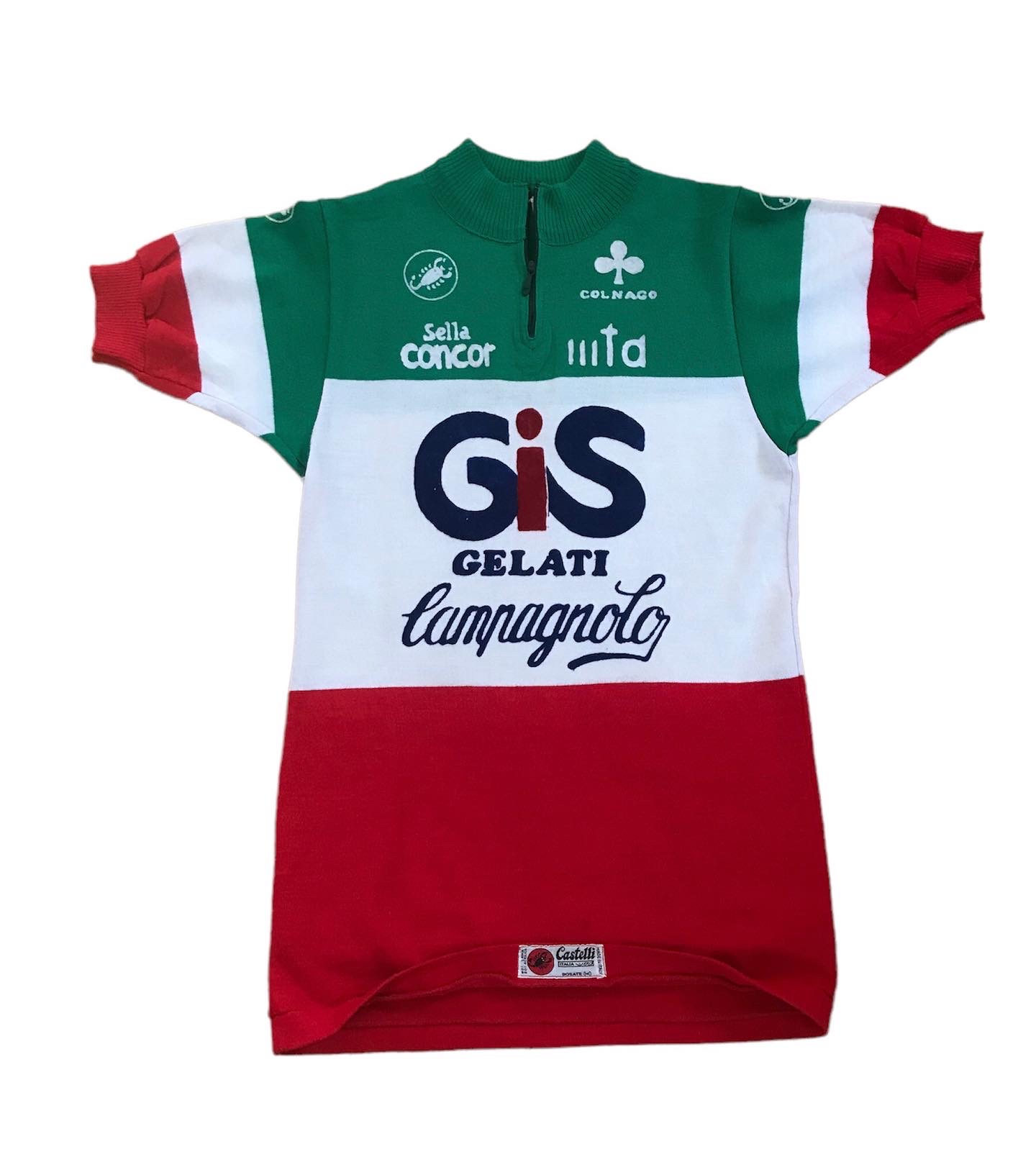 FRANCESCO MOSER - EARLY 1980s
GIRO D'ITALIA - POINTS CLASSIFICATION

19 May 2021
The Castelli maglia Ciclamino was produced between 1980 and 1985. Prior to 1980 the Giro d'Italia jerseys were made by Vittore Gianni, and from 1986 Castelli used a different, lighter wool blend.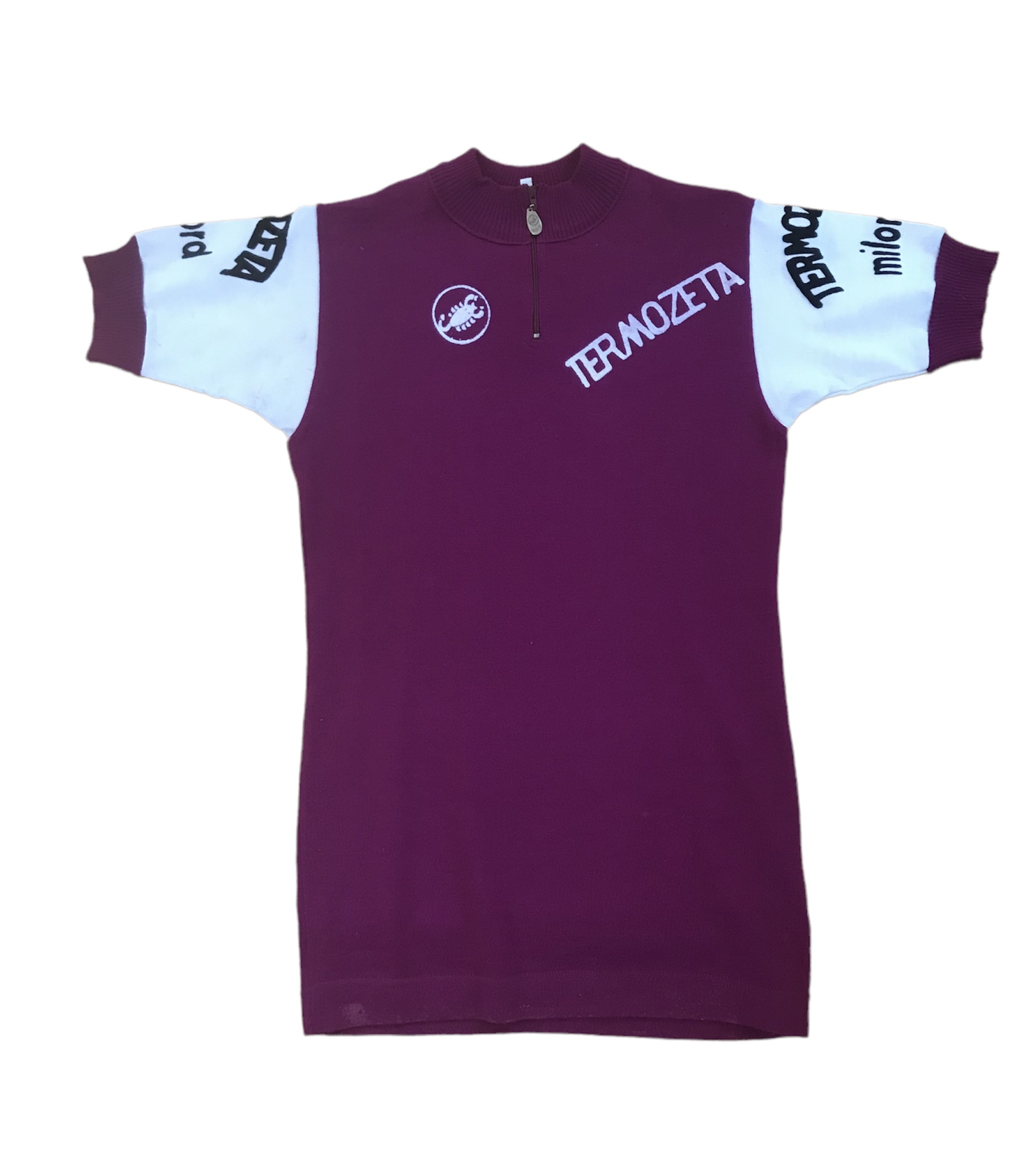 EDDY MERCKX - 1972 - TOUR DE FRANCE POINTS CLASSIFICATION

24 November 2021
The iconic green Points jersey worn and signed by the 1972 final classification winner Eddy Merckx.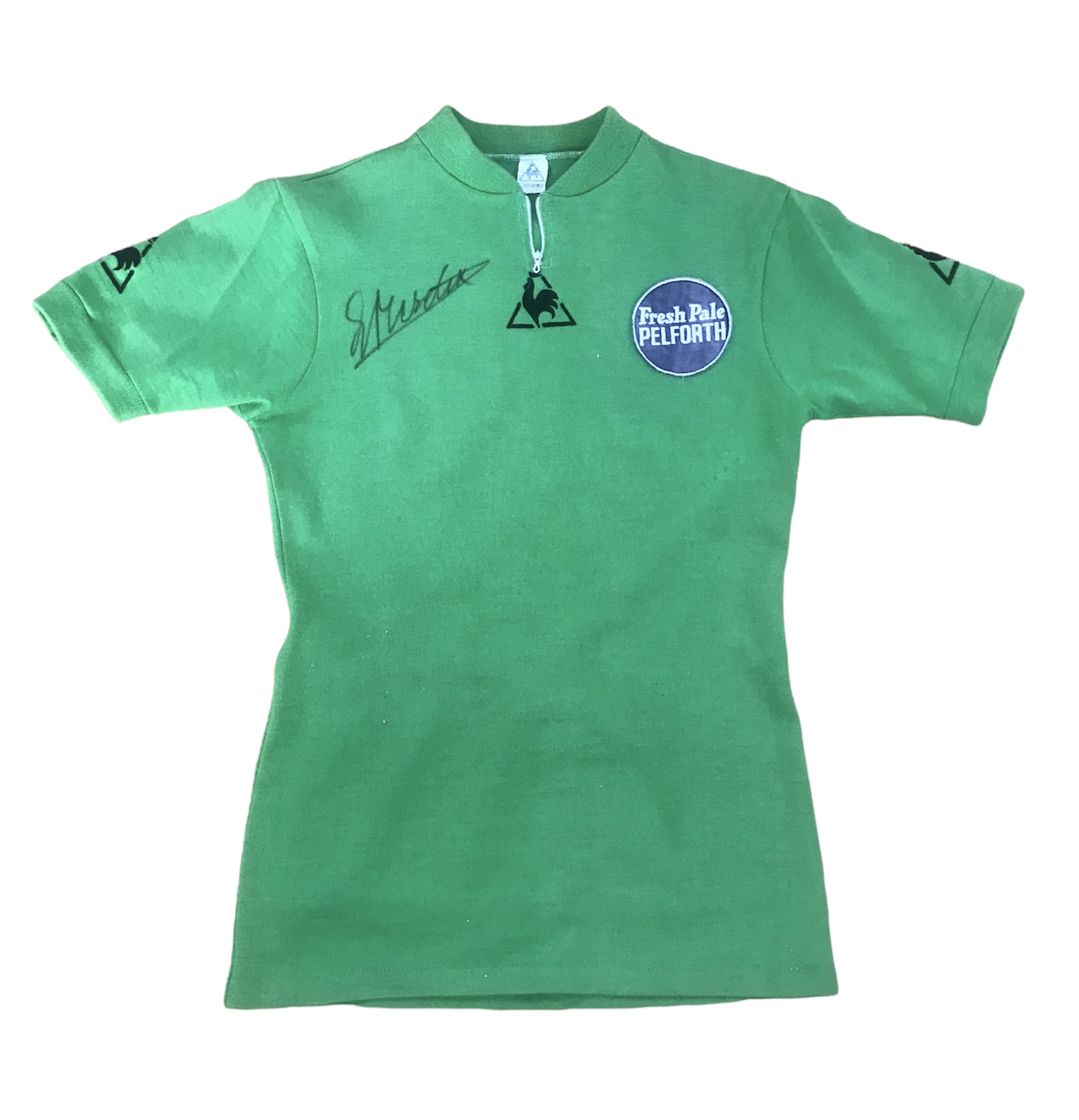 FRANCESCO MOSER - 1979
SANSON LUXOR TV CAMPAGNOLO

17 February 2022
Four years after his first National Road Championship title in 1975, Francesco Moser will wear the Sanson - Luxor TV jersey again for the second part of the season, just after his Italian Championship title won on June 24th 1979.




Eddy MERCKX - 1976
MOLTENI CAMPAGNOLO

6 April 2022
Made by Vittore Gianni and worn for Time Trial Giro d'Italia & Tour de Romandie - Six Days of Milan - La Cipale Vincennes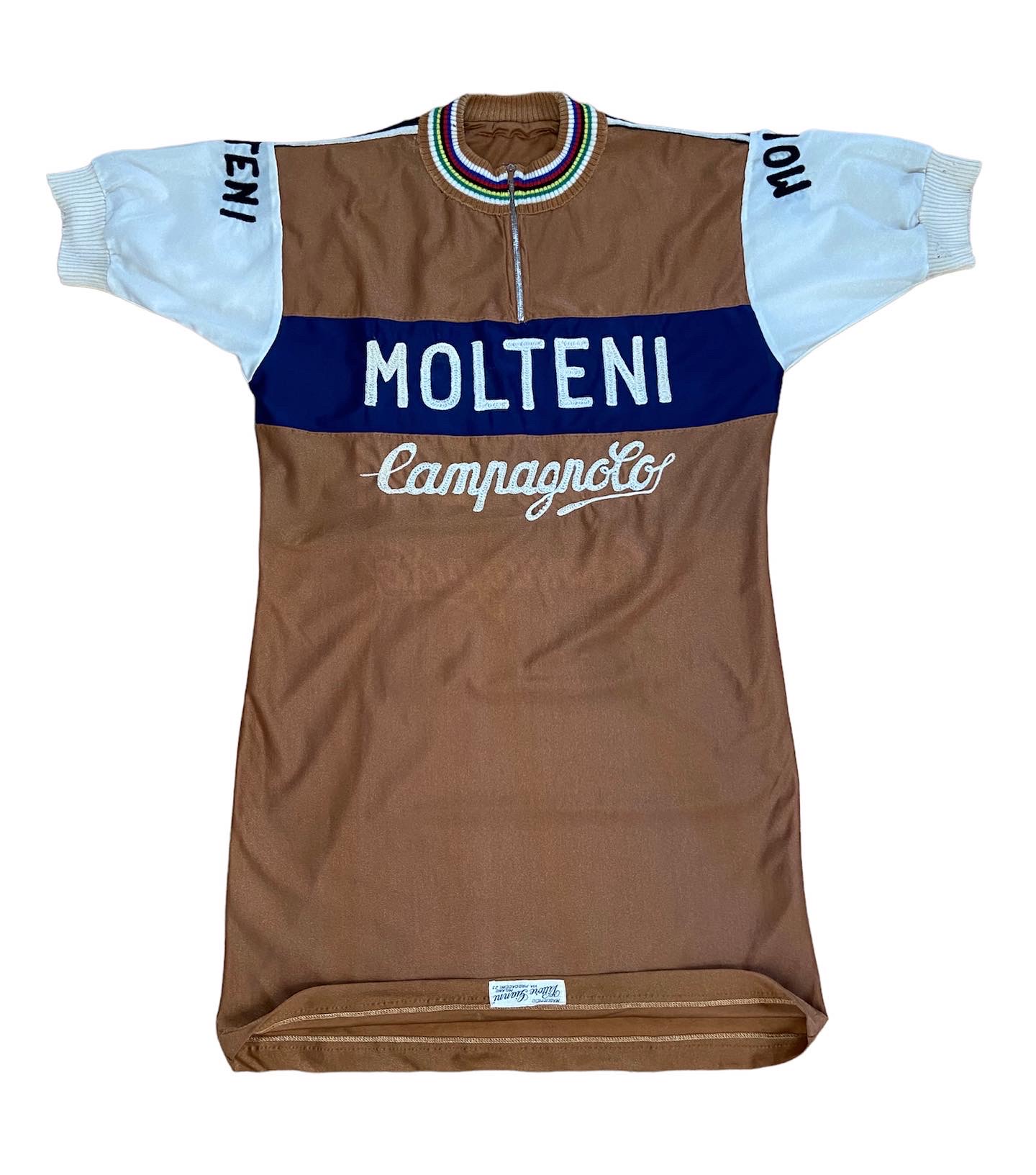 GIUSEPPE SARONNI - 1983 - GIRO D'ITALIA GENERAL CLASSIFICATION
TIME TRIAL JERSEY

13 June 2022
Giuseppe Saronni worn this authentic pink jersey in 1983 during the two official time trials for the 66th edition of Giro d'Italia from May 12- June 5.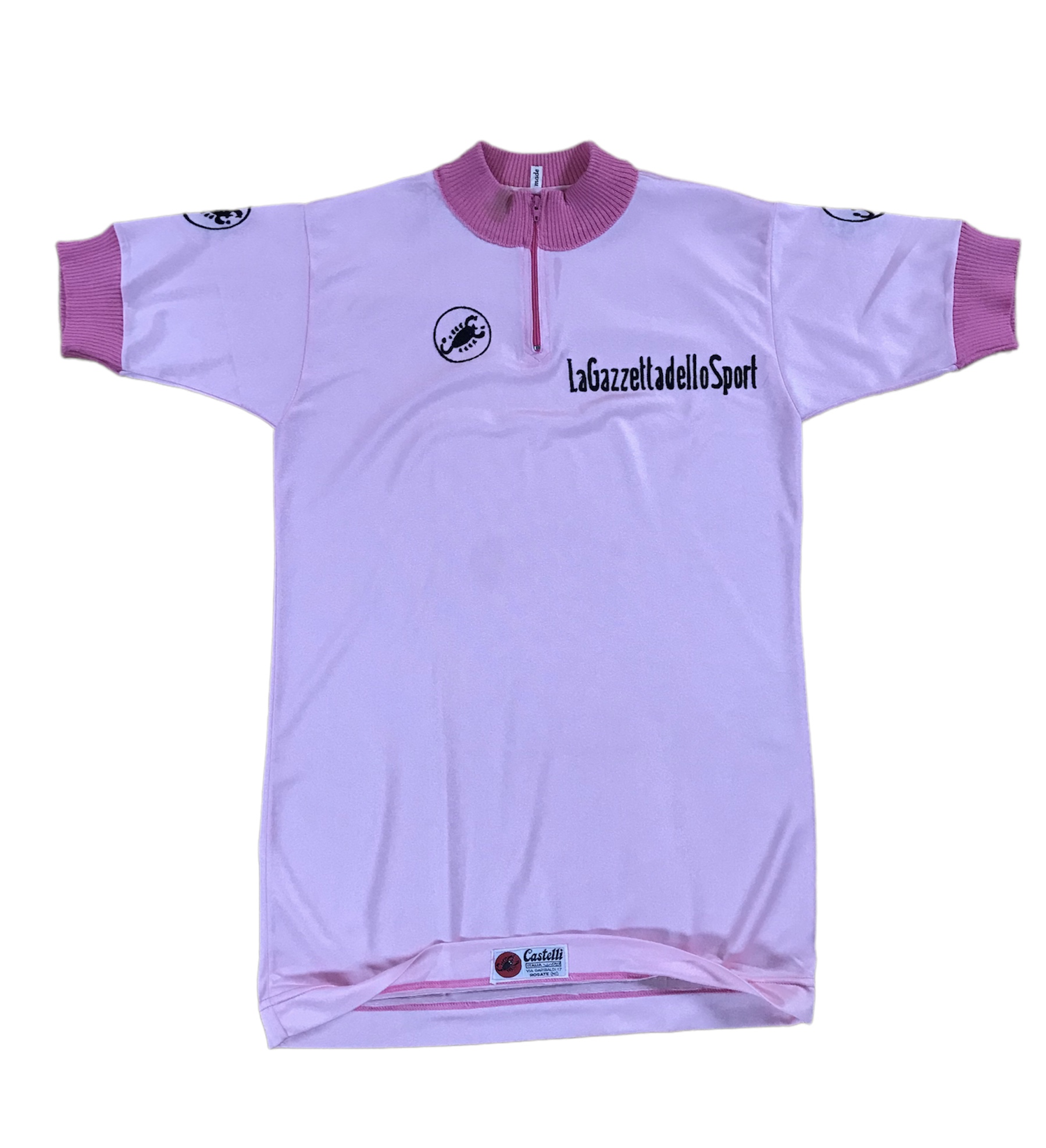 SEAN KELLY - 1988
GENERAL CLASSIFICATION VUELTA

07 OCTOBER 2022
Amarillo jersey worn by Sean Kelly during the final stage between Villalba and Madrid (202km).

On the eve of the Vuelta:
Remembering King Kelly's finest hour in glorious '88. Often forgotten, Sean Kelly was a world class time trial rider; a skill that helped him to the Vuelta win in 1988.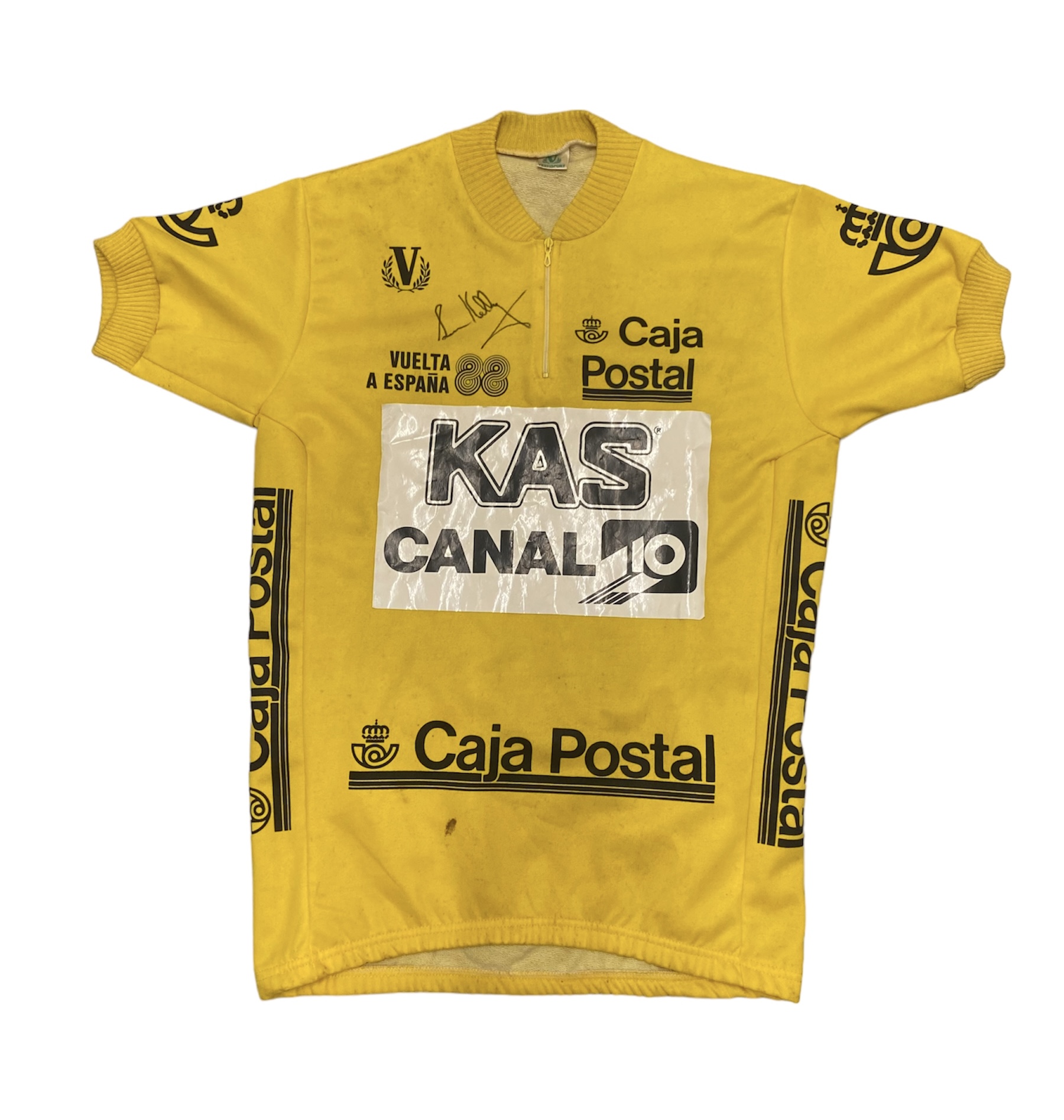 ROGER DE VLAEMINCK - 1980
Boule d'Or Studio Casa

13 October 2022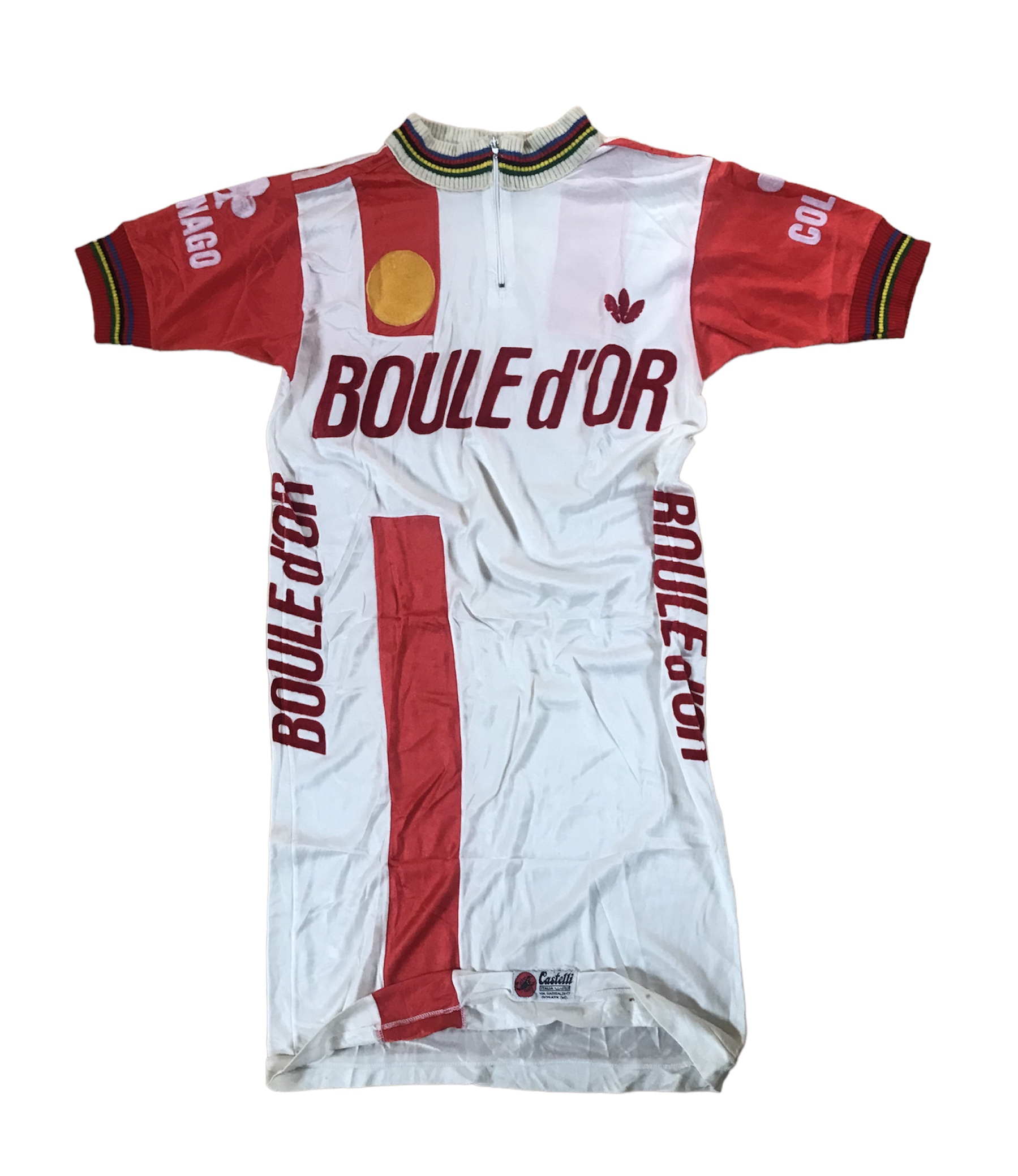 VITTORIO ADORNI - 1969 - SCIC
22 October 2022
Worn by Vittorio Adorni for the 1969 season following his professional title of World Road Cycling Champion on Sunday 1 September 1968 in Imola, Italy.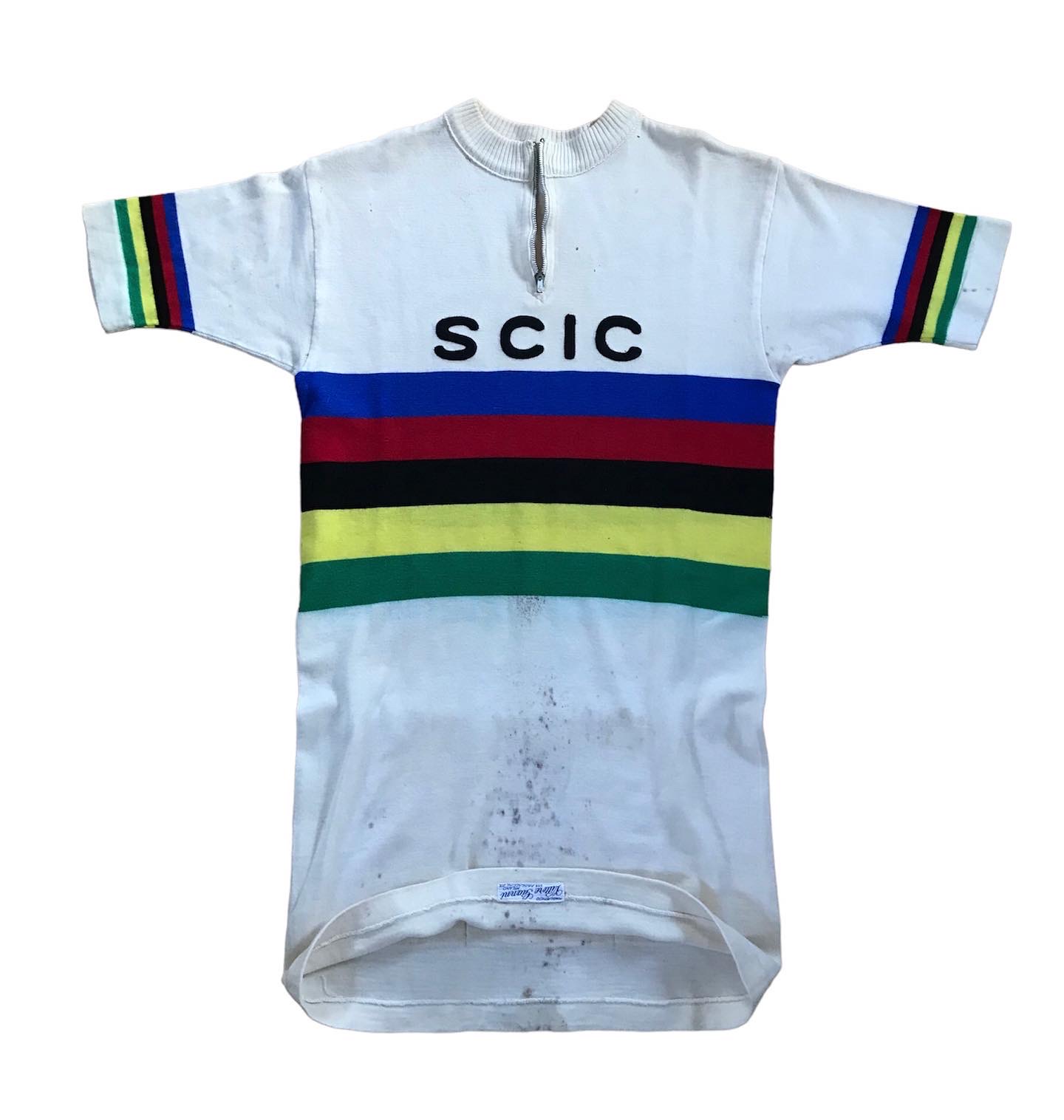 TADEJ POGACAR - 2021 - TOUR DE FRANCE GENERAL CLASSIFICATION

27 October 2022
This authentic podium jersey is a bright yellow beauty. Slovenian rider Tadej Pogacar won the 2021 Tour de France. The UAE Emirates rider Pogacar is the youngest rider to wear the overall leader's jersey at the end of the race for two consecutive years.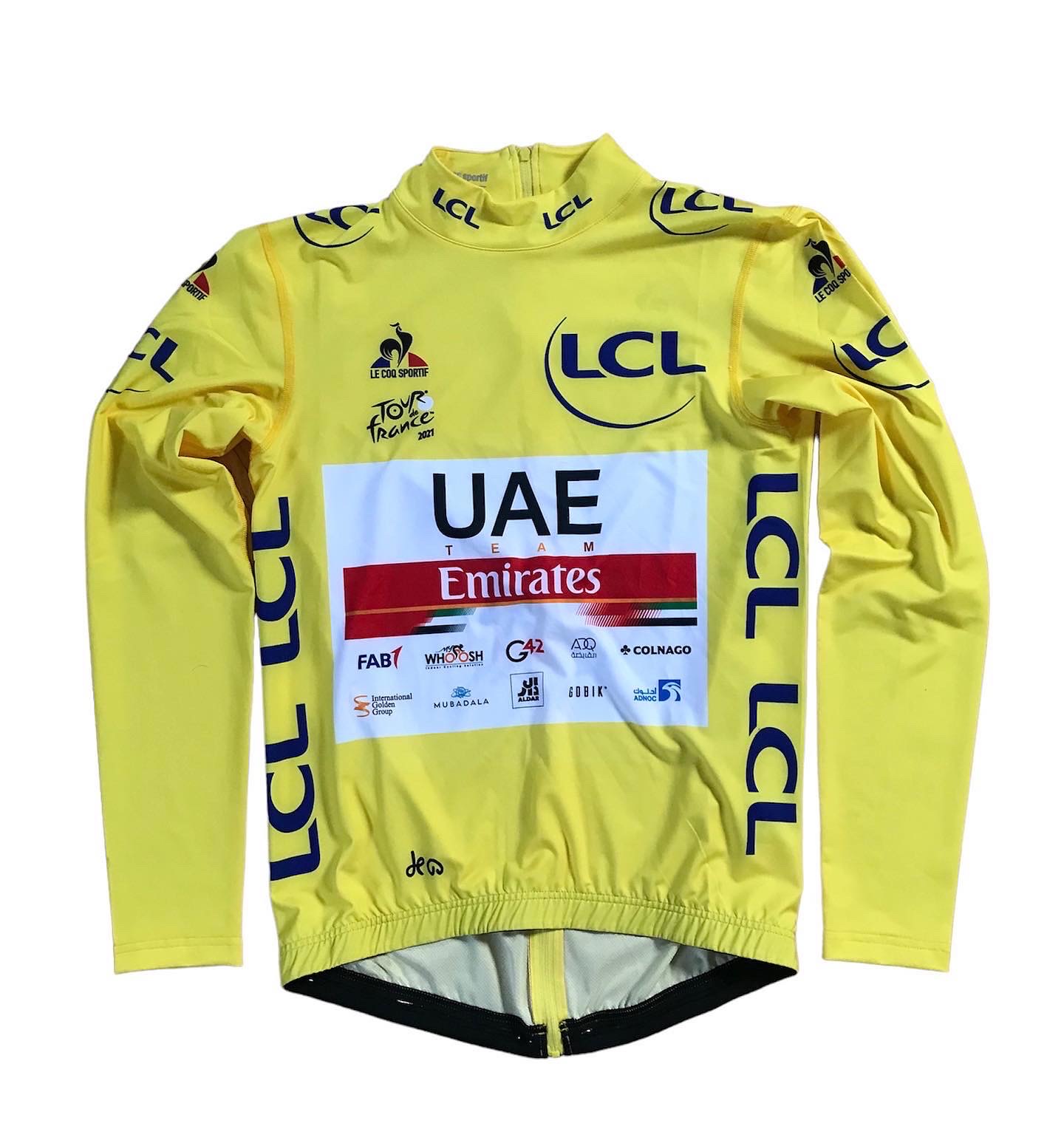 GREG LEMOND - 1986 - LA VIE CLAIRE

31 October 2022
This very rare authentic and iconic time trial skinsuit used in 1986 by La Vie Claire team is an important part of Santini's history.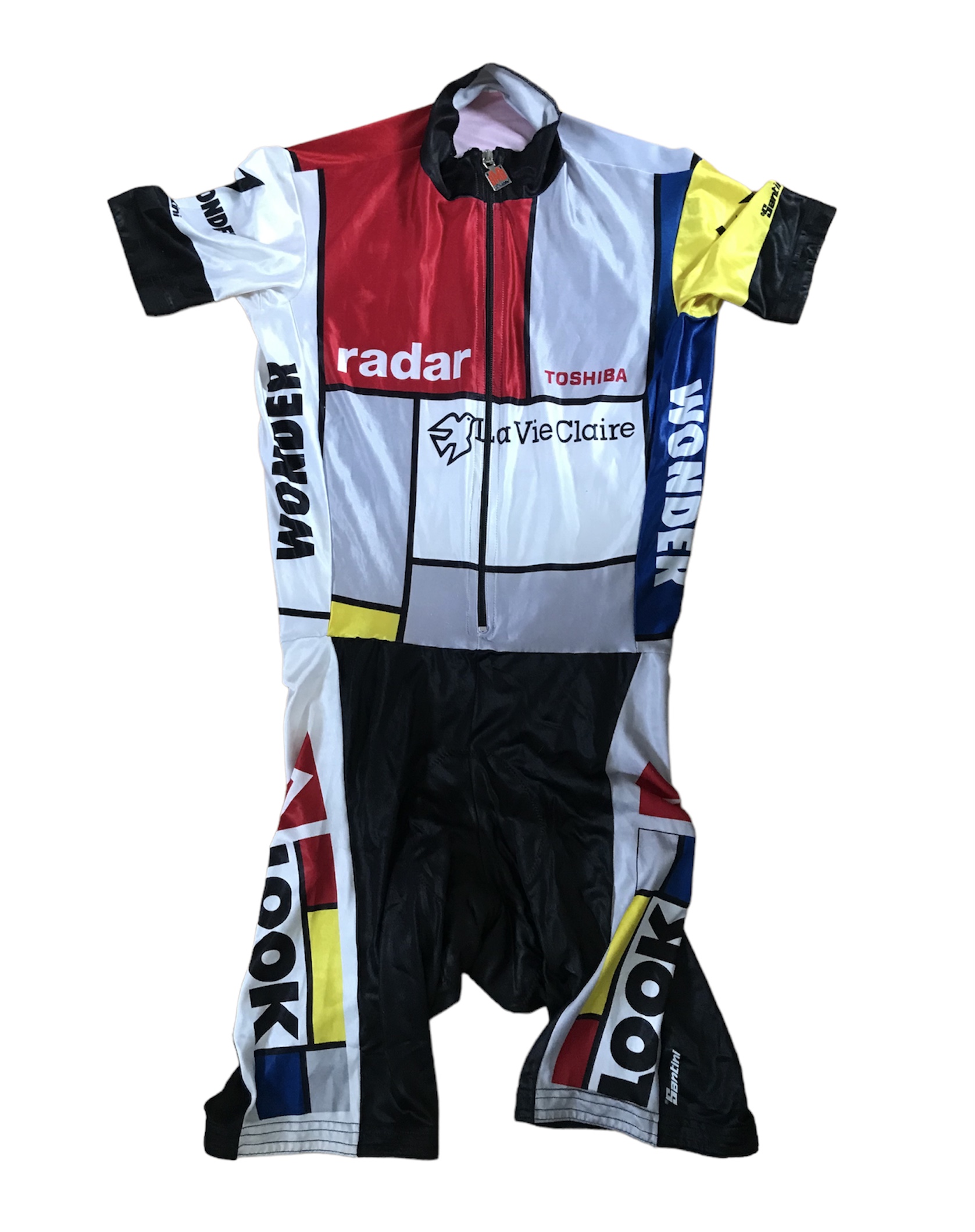 FRANCESCO MOSER - 1983
SIX DAYS OF MILAN

1 April 2023
Moser-Pijnen winners of the six-day track cycling race held in Milan in 1983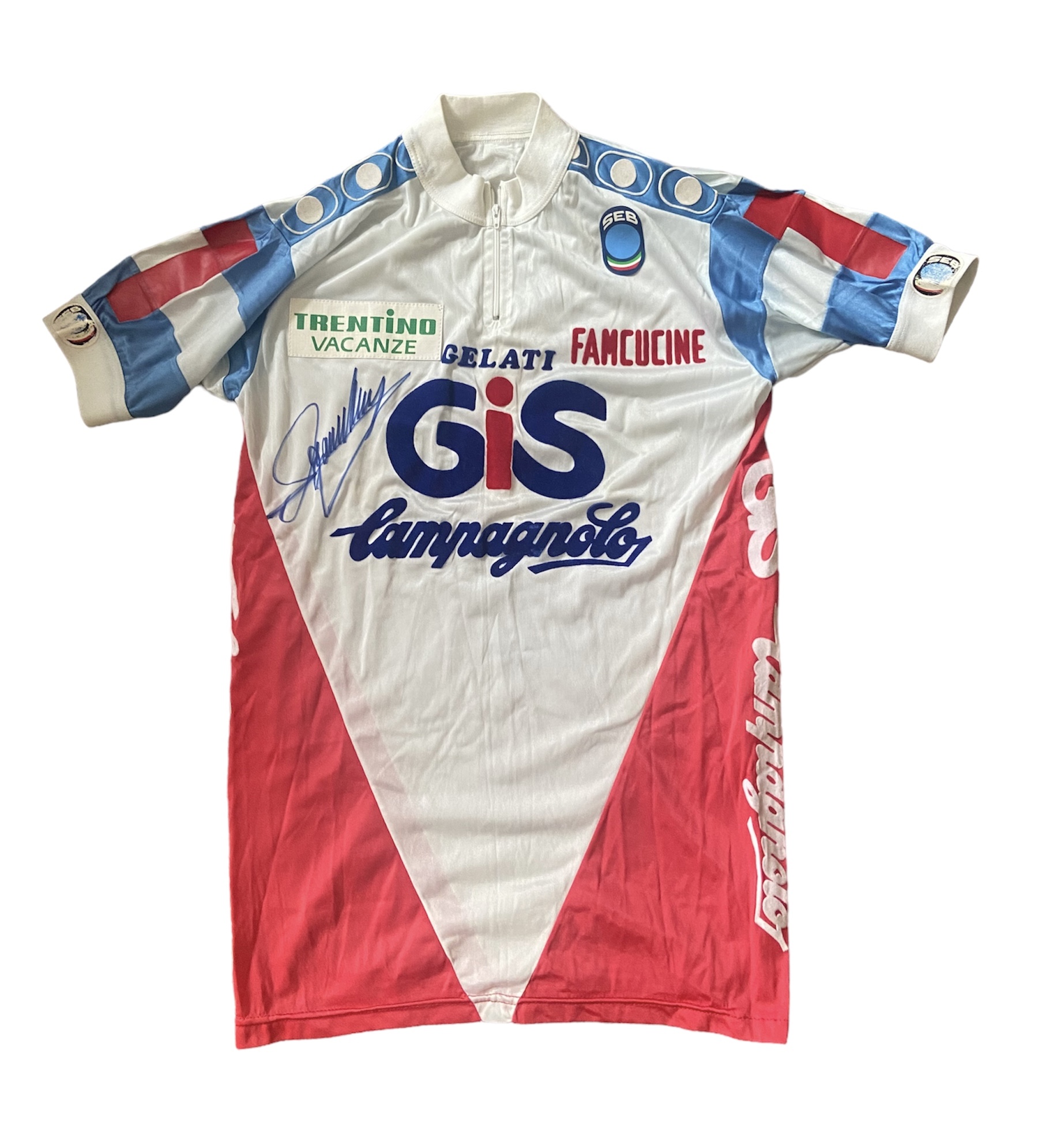 FRANCESCO MOSER - 1988
SIX DAYS OF PARIS

31 July 2023
This is a unique Moser's jersey from the 1988 Paris Six. He finished 2nd with his teammate Pierangelo Bincoletto.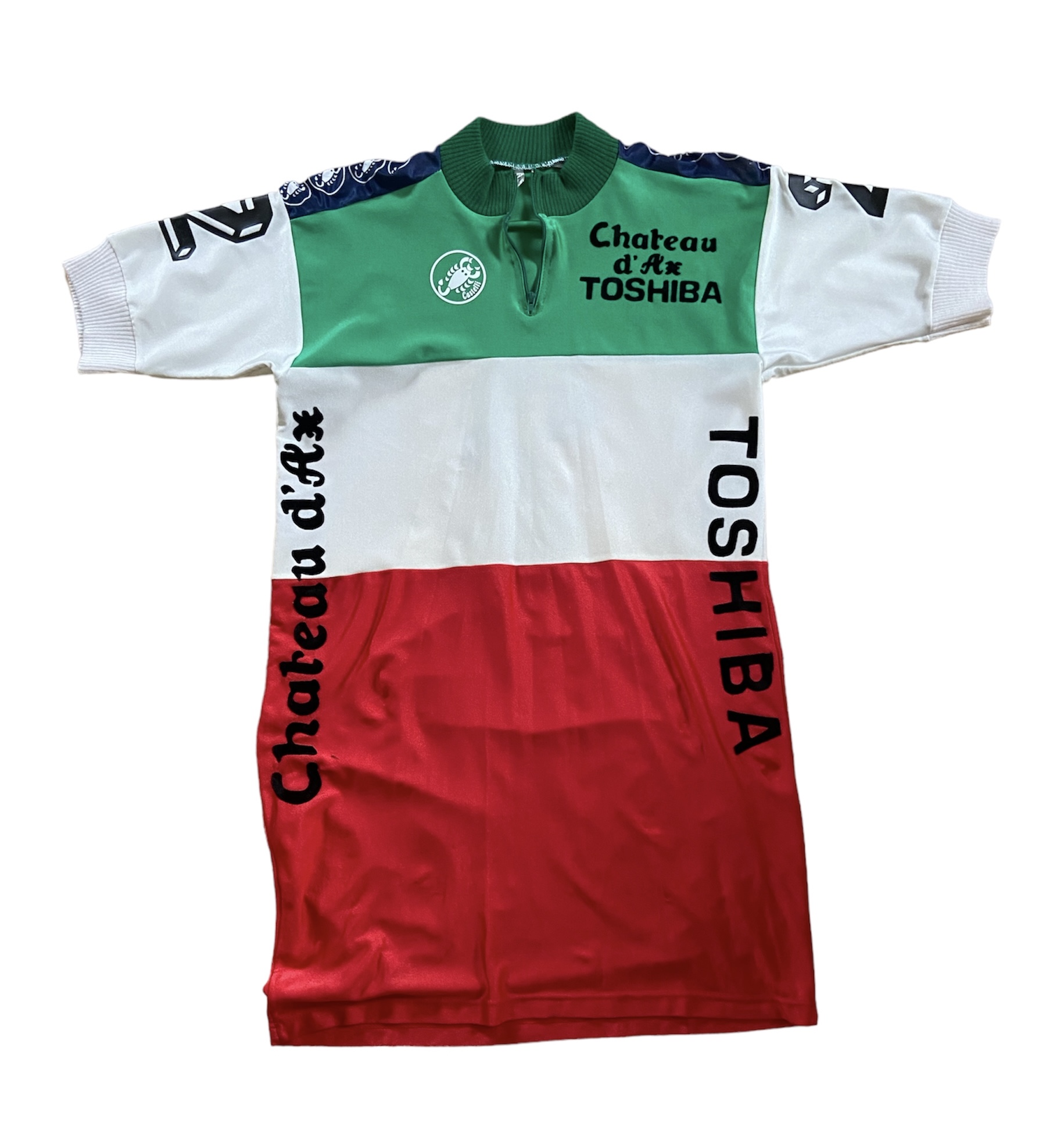 FRANCESCO MOSER - 1984
SIX DAYS OF PARIS
GENERAL CLASSIFICATION

5 August 2023
Moser-Pijnen winners of the six-day track cycling race held in Paris in November 1984.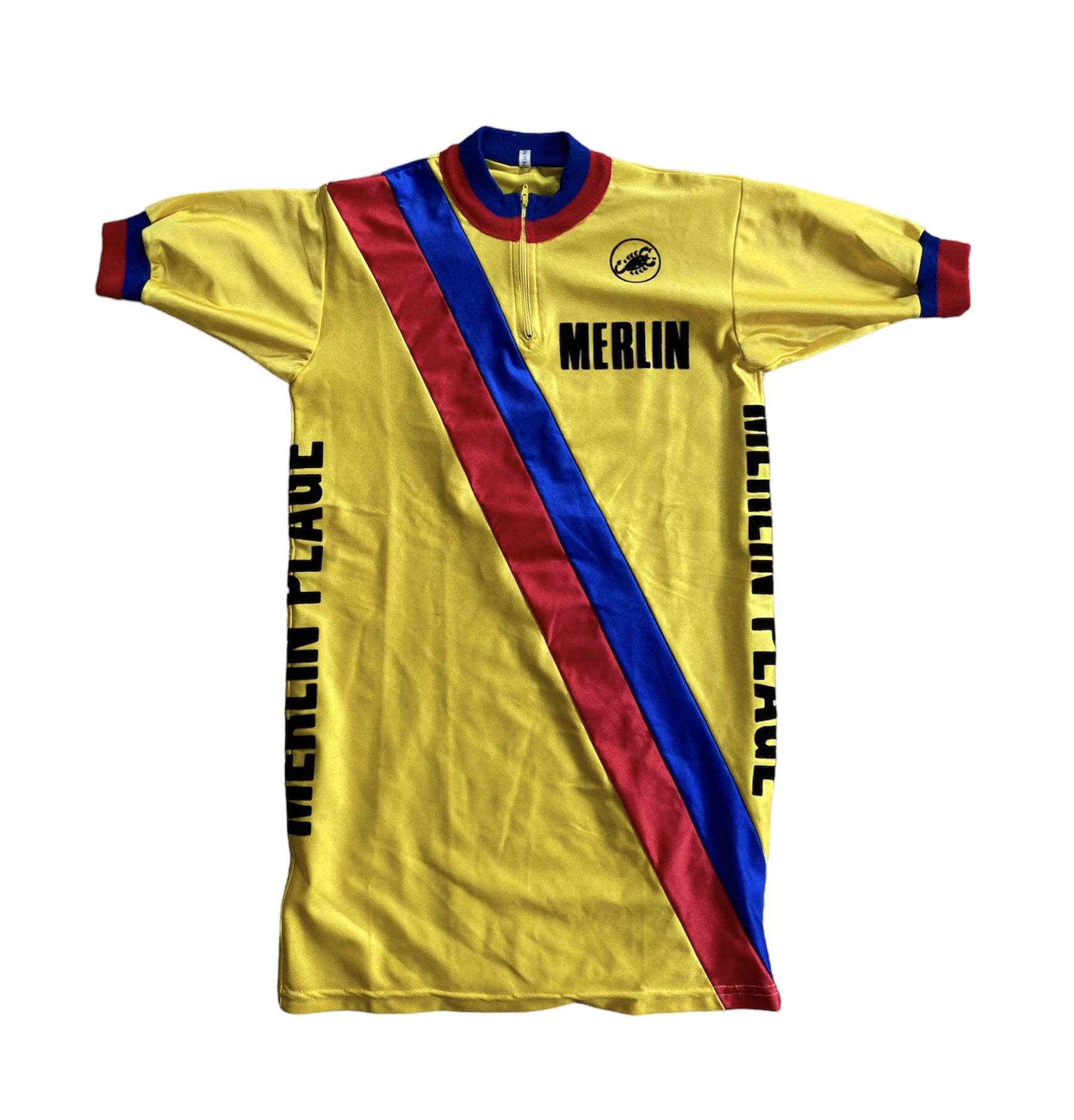 g