Here is a page where you will find all kinds of links related to the history of cycling.
" La course en tête " [which perhaps best translates as 'Running Ahead'] featuring the famed cyclist Eddy Merckx. The movie follows Merckx during the 1973 and 1974 seasons and gained unprecedented access to the public and private life of the sportsman, together with portraying the wider world of professional cycling. Winner of eleven 'Grand Tours' and most significant cycling titles, Eddy Merckx is widely considered as the greatest competitive cyclist of all time.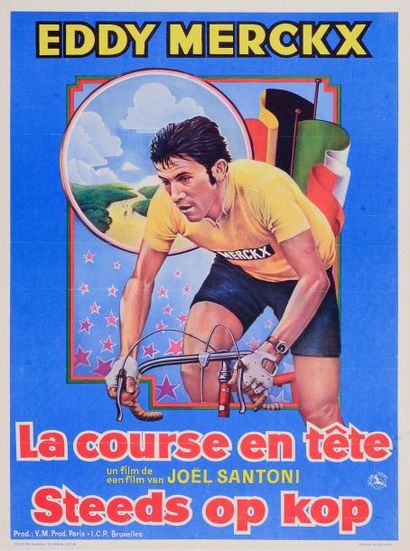 " Autour du Tour ", le Tour de France d'un coursier. Jacques ERTAUD n'a pas voulu raconter l'histoire du Tour 1975. Il a préfèré évoquer à travers les grands moments, les petits incidents, le grandiose et l'anodin, la gloire et la souffrance, cette aventure étrange qu'est le Tour de France. Il a demandé à Antoine BLONDIN, romancier et journaliste sportif de commenter ces images.Gérard MONNEYRON est un "ouvrier du cyclisme", son rôle est de servir un leader, son ambition d'arriver à Paris. Il y terminera 80ème après avoir beaucoup souffert et gagné peu d'argent. Dans l'autre univers, celui des vedettes et de leurs mythes, on retrouve POULIDOR, MERCKX [il va terminer deuxième après bien des malheurs dont une chute stupide et une fracture du maxilaire]. Le super champion est sur le déclin, mais une autre idole apparaît, Bernard THEVENET, dont ERTAUD a suivi l'ascension et l'entrée dans la 'légende des cycles'.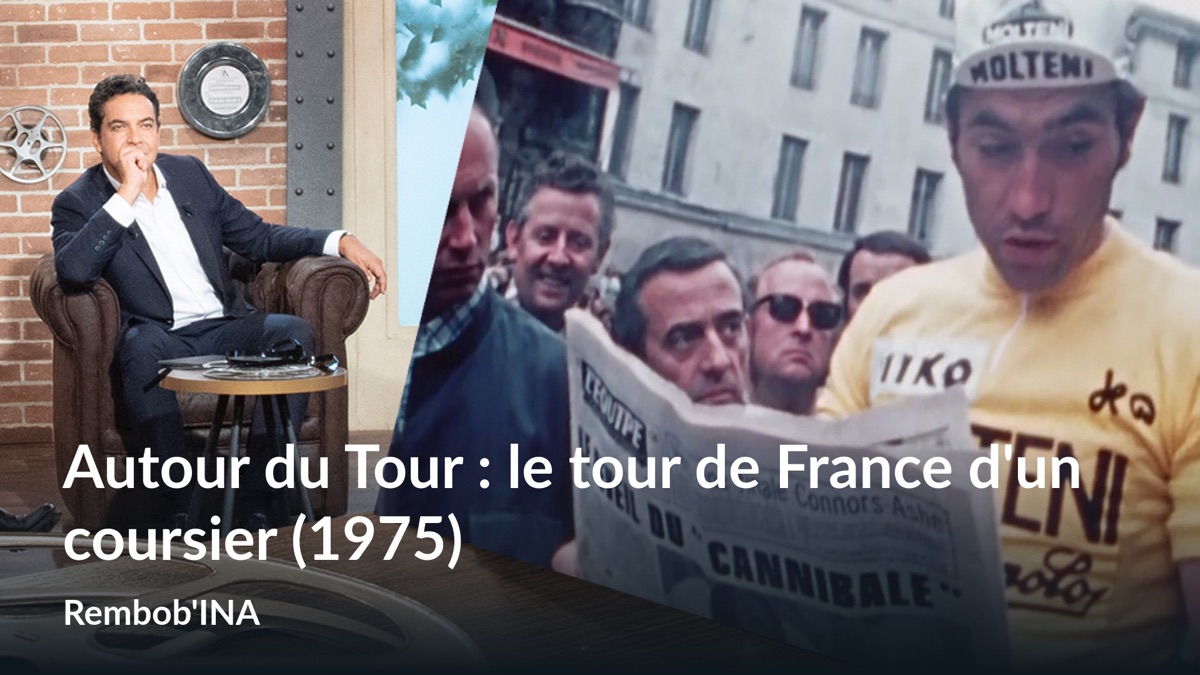 https://www.ina.fr/ina-eclaire-actu/video/cpa76053210/autour-du-tour-le-tour-de-france-d-un-coursier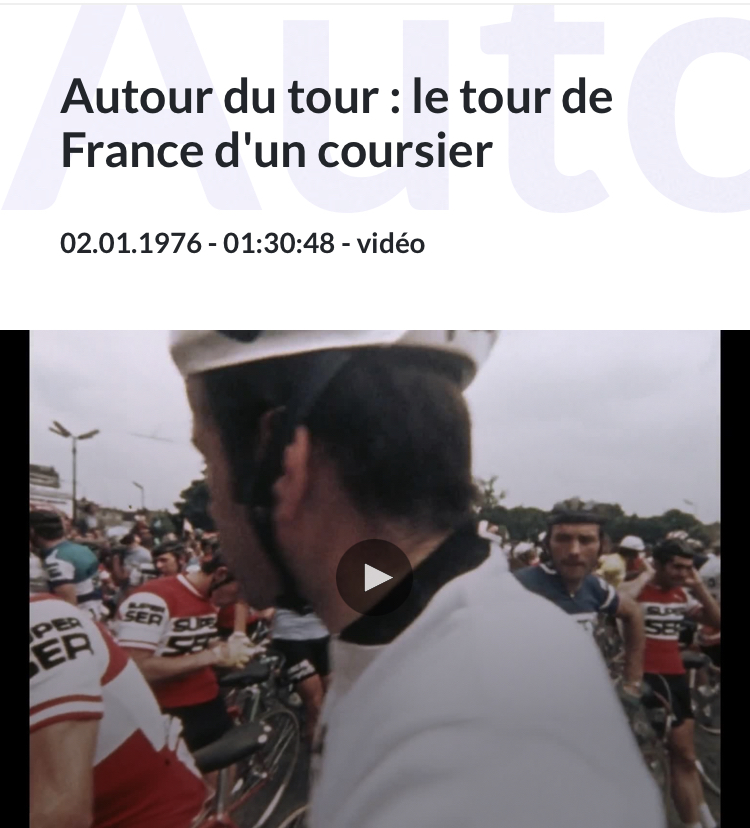 1962 Vive le Tour ! In his short documentary Vive le Tour, Louis Malle presents his energetic evocation of the Tour de France.

A short documentary about the 1962 Tour-de-France. Topics covered include: crowds of people and motorcycles, drinking raids and feeding, pileups, doping, 'the charge' and the mountain stages.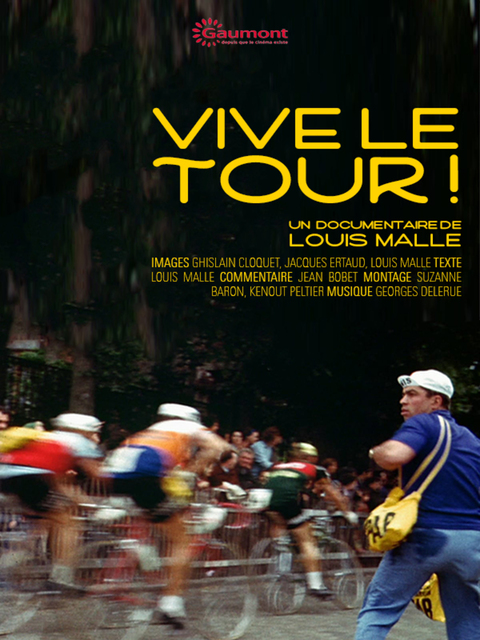 " 23 days in July " 1983 Tour de France [52min] by Tim Sullivan is one of the best films ever made on the Tour de France. This brillant documentary follows the progress of the Australian cyclist Phil Anderson in his quest for the winner's yellow jersey 1983 Tour de France won by Laurent Fignon. With the voice of cycling Phil Ligget who provide analysis and day-by-day coverage of the Tour race.




"Pour un maillot jaune" Tour de France 1965
Réalisé par Claude Lelouch • Écrit par Claude Lelouch
France • 1965 • 27 minutes • 35 mm • Couleur
Le tour de France cycliste : du départ à l'arrivée, le tour, les coureurs, leurs efforts, leurs souffrances, leurs déceptions... Mais aussi, les honneurs, la gloire, dans une ambiance de kermesse.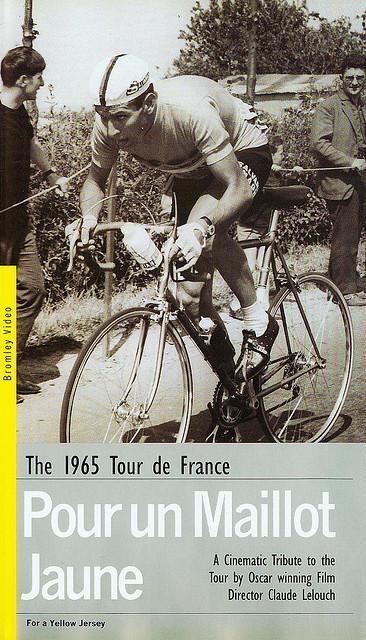 "Stars and Water Carriers" The 1973 Giro d'Italia by the Danish film director (and poetJorgen Leth. (Denmark, 1st March 1974)
Written and directed by Jørgen Leth. (1h31min)

Scenes of domestiques (well, gregarios here, I guess) delivering water to their team leaders are terrific. It was brutally hot and riders hurry to restaurants and kiosks and grab whatever they can. The narrator speaks of the watercarriers hauling softdrinks and beer (yes, beer) up to the peloton, and one of the riders even has a bottle opener on a chair around his neck

In Stars and Watercarriers, Leth turns his attention to the 1973 Giro d'Italia. It was the 57th edition of the race, which started in Verviers, Belgium. A total of 140 riders from fourteen teams entered the 20-stage race, and amongst the favourites for the win were Eddy Merckx, the Italians Felice Gimondi and Giovanni Battaglin, and Spaniard Jose-Manuel Fuente.

In addition to focusing on the favourites, Leth also pays a considerable amount of attention to his compatriot Ole Ritter. The film also goes behind the scenes as bicycles are repaired and the cyclists rest up in their hotels.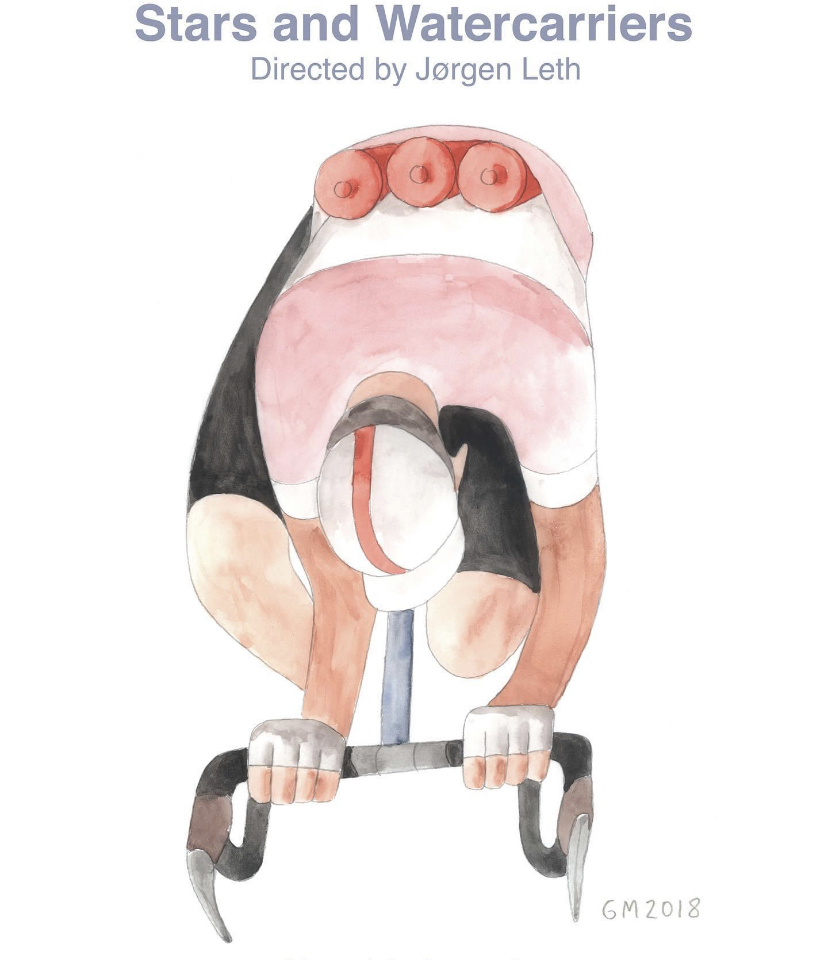 A Sunday in Hell, Paris-Roubaix 1976

This is a 1976 Danish documentary film directed by Jørgen Leth. The film is a chronology of the 1976 Paris–Roubaix bicycle race from the perspective of participants, organizers and spectators.


For many, Jørgen Leth's 1976 masterpiece A Sunday in Hell is at the pinnacle of cycling documentaries and perfectly encapsulates the splendid horror of cycling's greatest race, warts and all. Has there ever been a better leading cast than Eddy Merckx, Roger De Vlaeminck, Francesco Moser and Freddy Maertens?

Paris–Roubaix is the most famous and usually the most dramatic of the spring classics. Much of the latter portion is over narrow, cobbled tracks that choke with dust on dry days and become slick and muddy in rain. For the riders it is a challenge to keep going without puncturing or crashing.
The best bit of it all is De Vlaeminck, sideburns perfectly shaped for the big day ahead, polishing off a rare steak the morning of the race. If it's good enough for 'Monsieur Paris-Roubaix' then surely it's good enough for us.

The winner is a surprise (Marc Demeyer), but that is part of the appeal. Post-race the exhausted riders, mired in dirt, give interviews in the velodrome's showers.