1963 - ACBB Leroux Terrot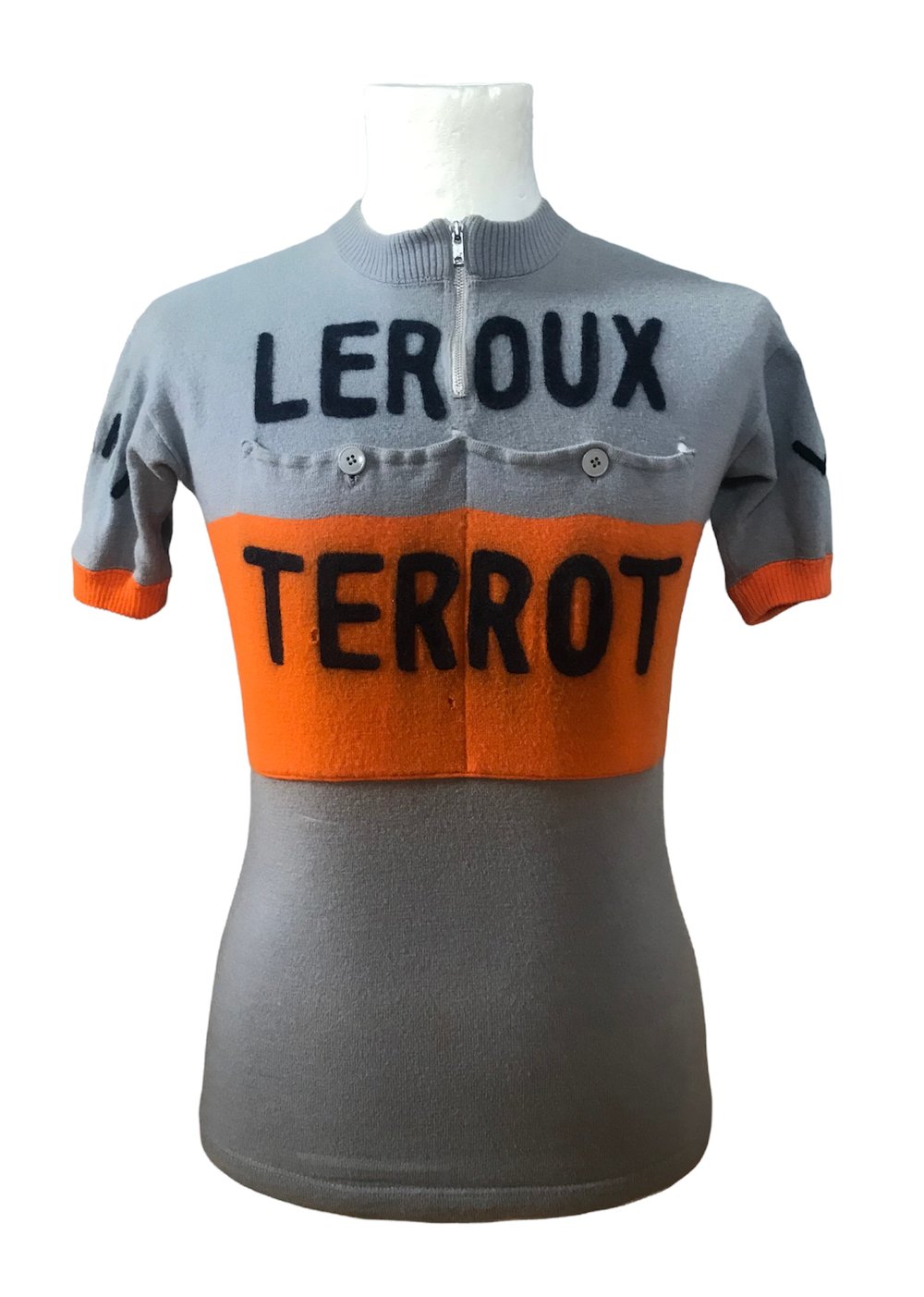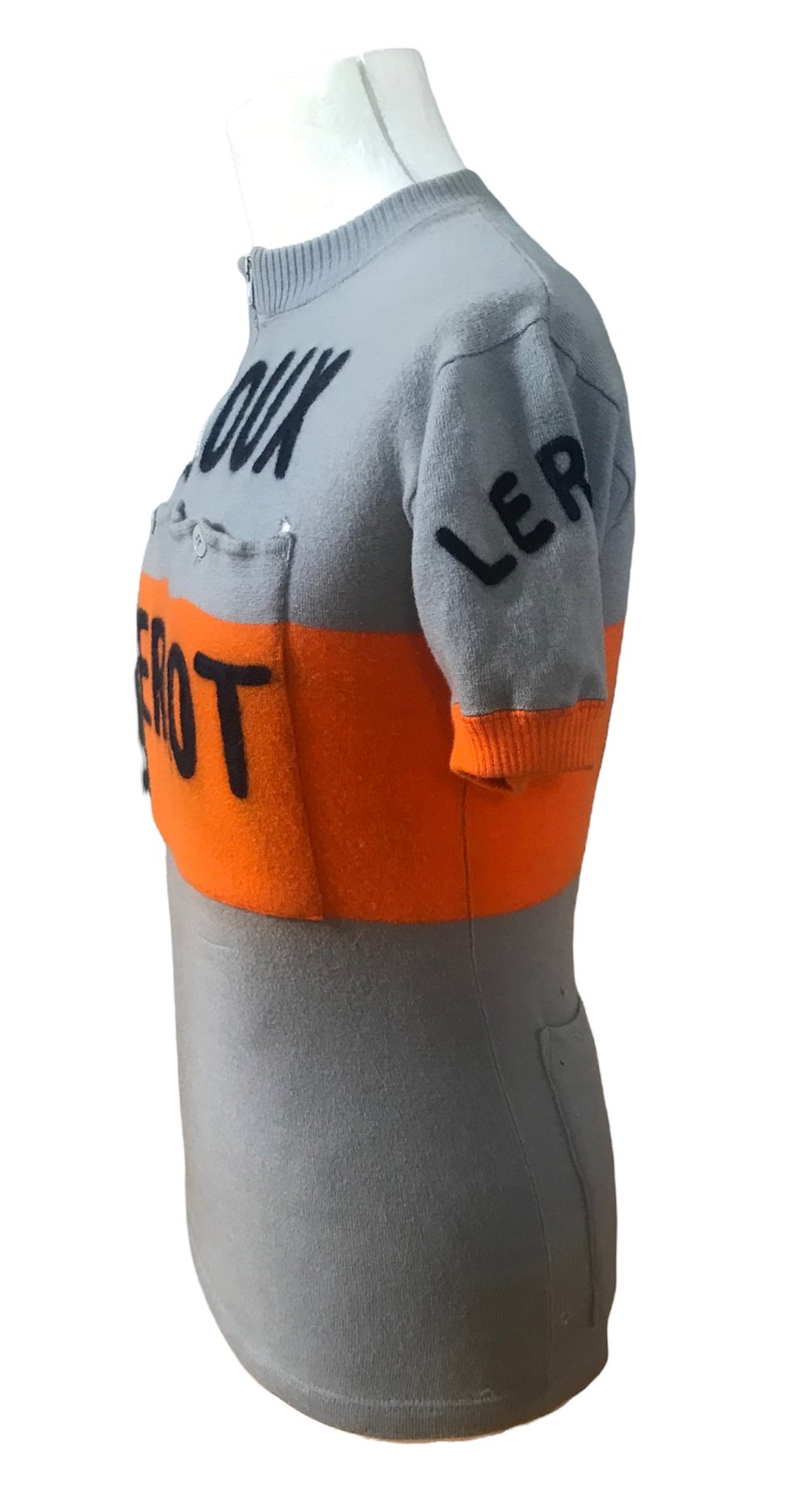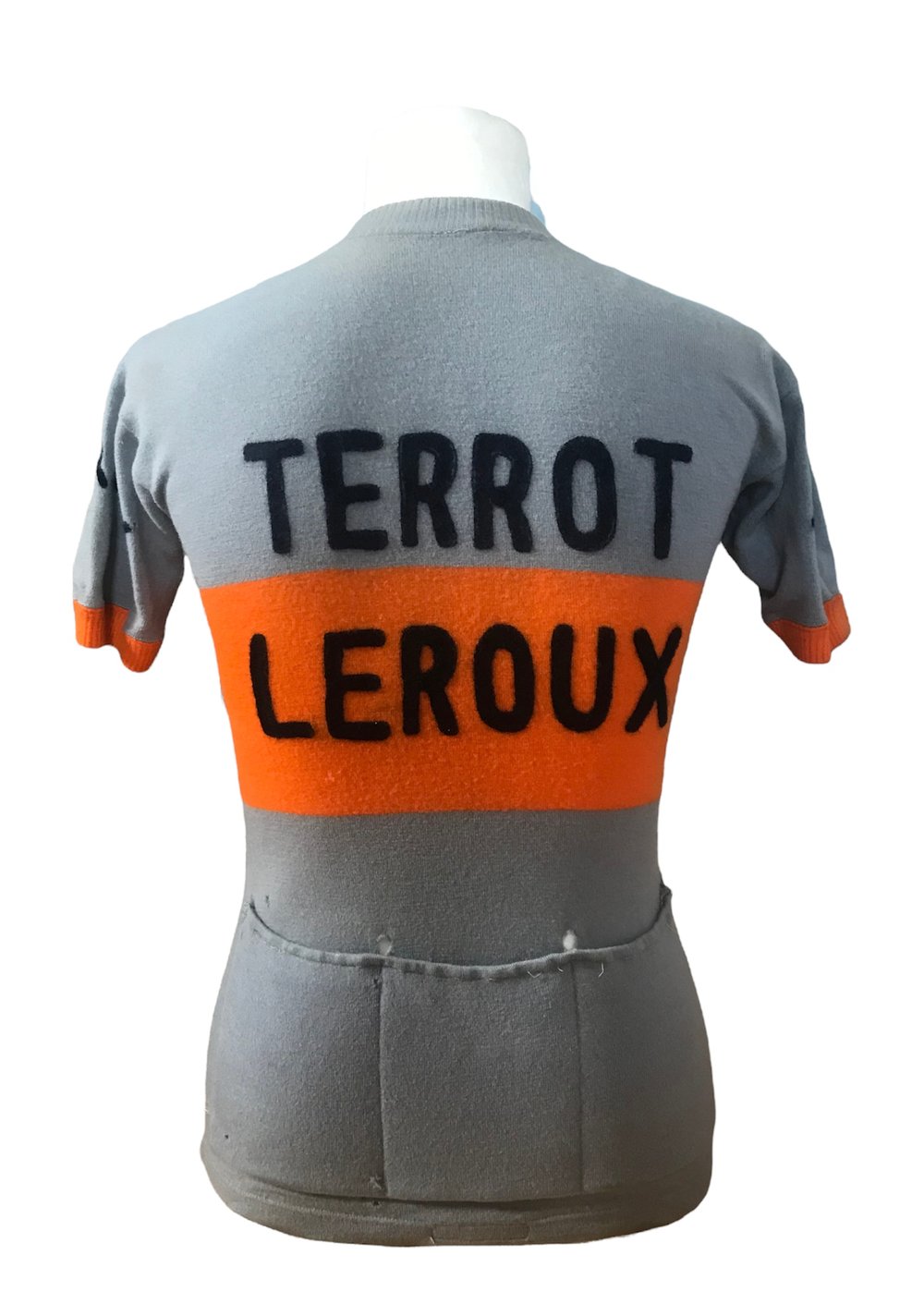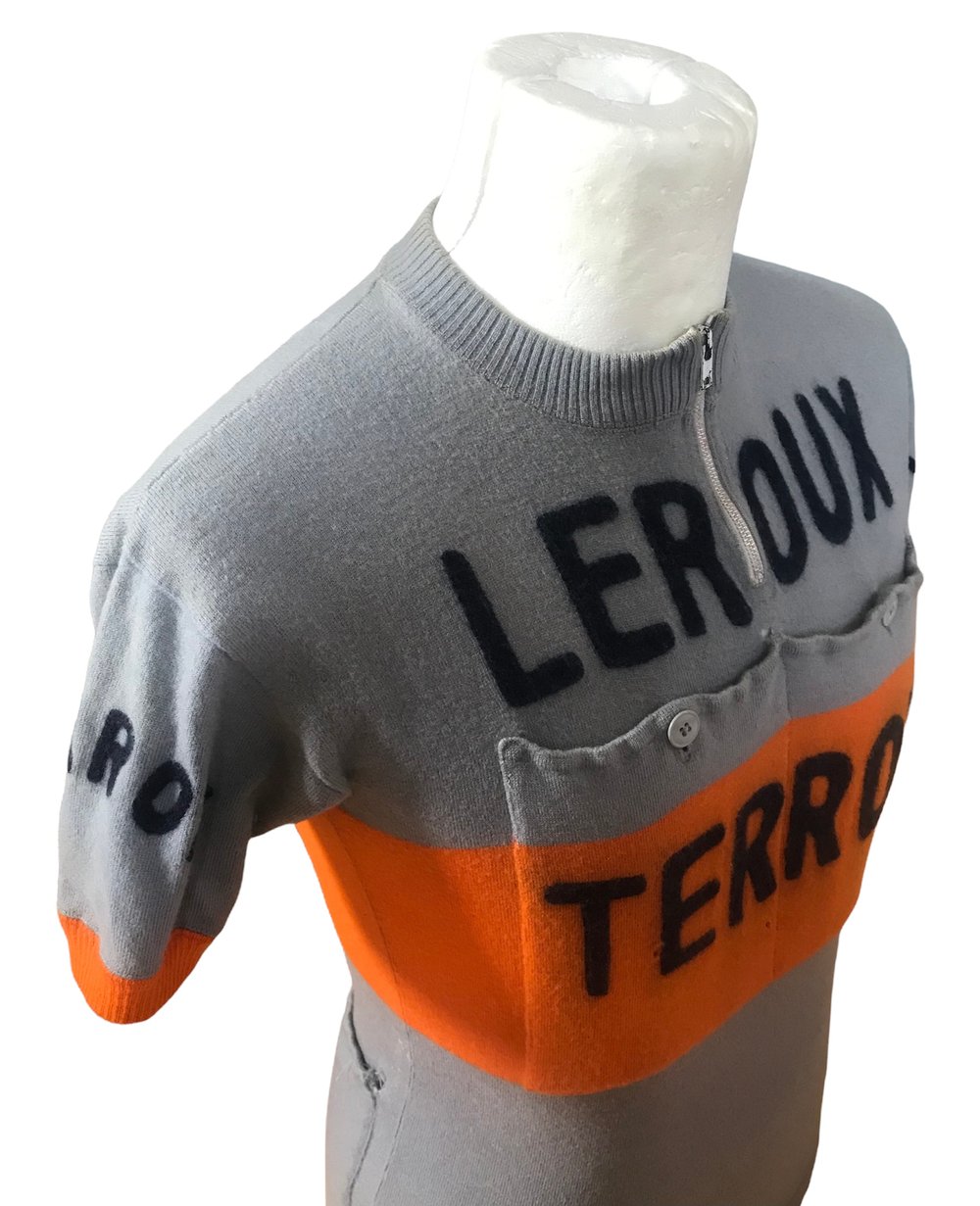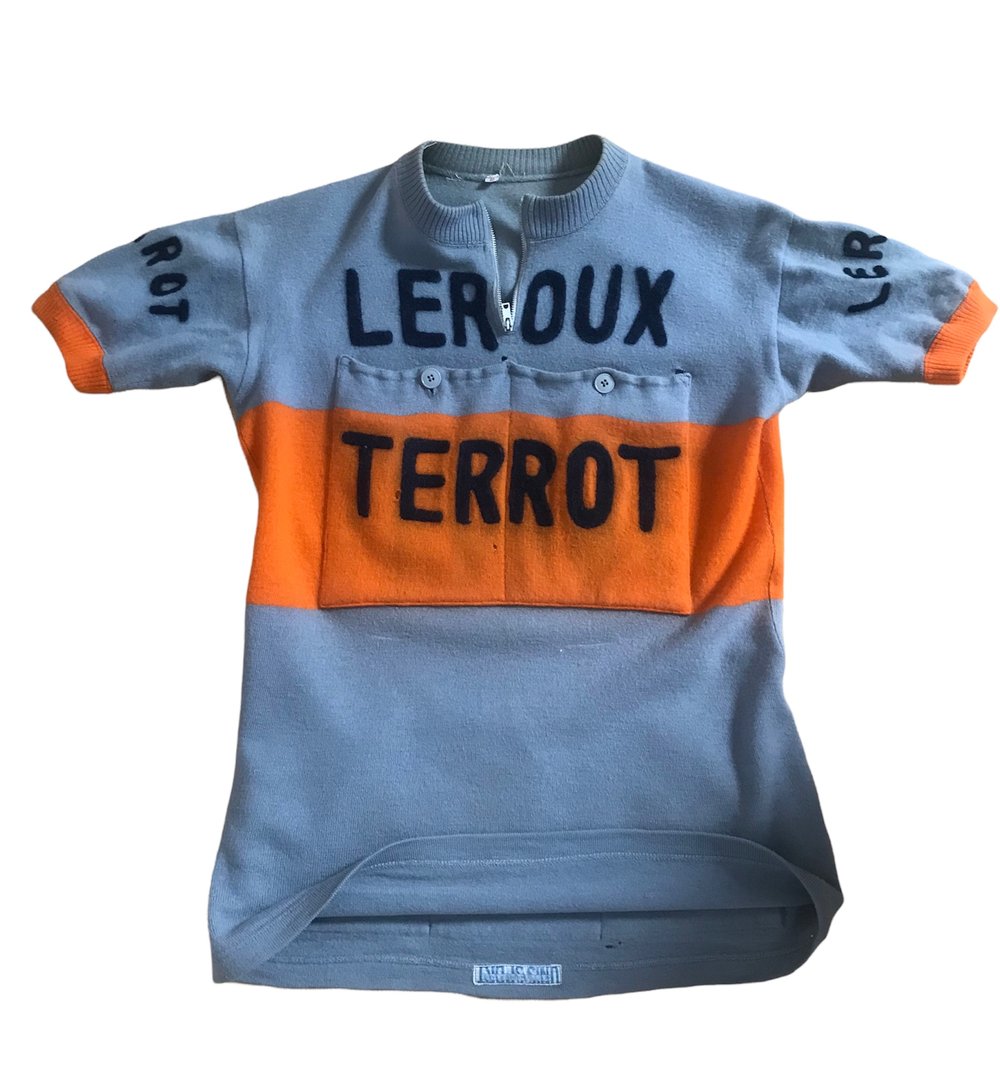 Description:
The iconic and legendary grey and orange jersey of the French Athletic Club de Boulogne-Billancourt (ACBB), formed in 1924 and based West of the French capital has earned a famous reputation, worn by many illustrious riders who have marked the history of cycling in France.
The brains behind the A.C.B.B. legend was team manager Paul "Mickey"Wiegant. The most successful amateur teams in France. Weigant had previously managed an ACBB professional team in the late fifties that included stars such as Anquetil, Darrigade and Stablinski.
The origin of the colors of this atypical jersey tells that the first leaders of the ACBB bought a lot of orange and gray jerseys sold out. We were in 1925, the year of the official declaration of this section, the Amicale Cycliste de Boulogne-Billancourt, created in October of the previous year, explains collector Emmanuel Dehan. But no official trace remains from that time." Then become Association Cycliste de Boulogne-Billancourt en 1928 and finally l'Athletic Club de Boulogne-Billancourt in 1943.
At the end of the 1950s, Robert Leroux, a cycling fanatic, began sponsoring. In exchange for his name on the jerseys, he paid the riders' expenses. The first "Leroux" cycling team was born. The adventure will last 11 years from 1956 until 1966.
Firstly, by recalling the decisive role played by Robert Leroux, who co-managed the family business with his brother Alain from 1947 to 1985.
While the company "invented" soluble chicory, Robert "invented" cycling sponsorship.
For a time, he was involved in the Grand Prix Cycliste of his city, Orchies, and then associated his firm with cycling manufacturers (Essor, Helyett, Alcyon, Gitane and Terrot).
Notable international cyclists that started with the club include the phenomenon Jacques Anquetil, Bernard Thévenet, Stephen Roche, Phil Anderson, Robert Millar, Sean Yates, Allan Peiper, André Darrigade, Jean Stablinski, Jean Graczyk, Seamus Elliot, Louis Caput, Jean Forestier, Serge Beucherie.
Color: Brilliant combination of grey and orange illustrates this beautiful jersey that has become mythical for collectors!
Condition: Some imperfections to note on this jersey dating from 1963, which is nevertheless in good condition, has some minor holes.
• Manufactured from an 100% pure wool with chain-stitched lettering
• The jersey shows the familiar front chest pockets used since the birth of cycling
• Two button down pockets at the front
• Short length zip at the collar 10,5cm
• Three back pockets at the rear
• Short sleeves jersey
• Made in France by Unis-Sport
PLEASE NOTE to review carefully the photos to determine the condition.
Size: Small
Length: 66cm
Armpit to armpit: 42cm