1970 - Faemino-Faema - Tour de France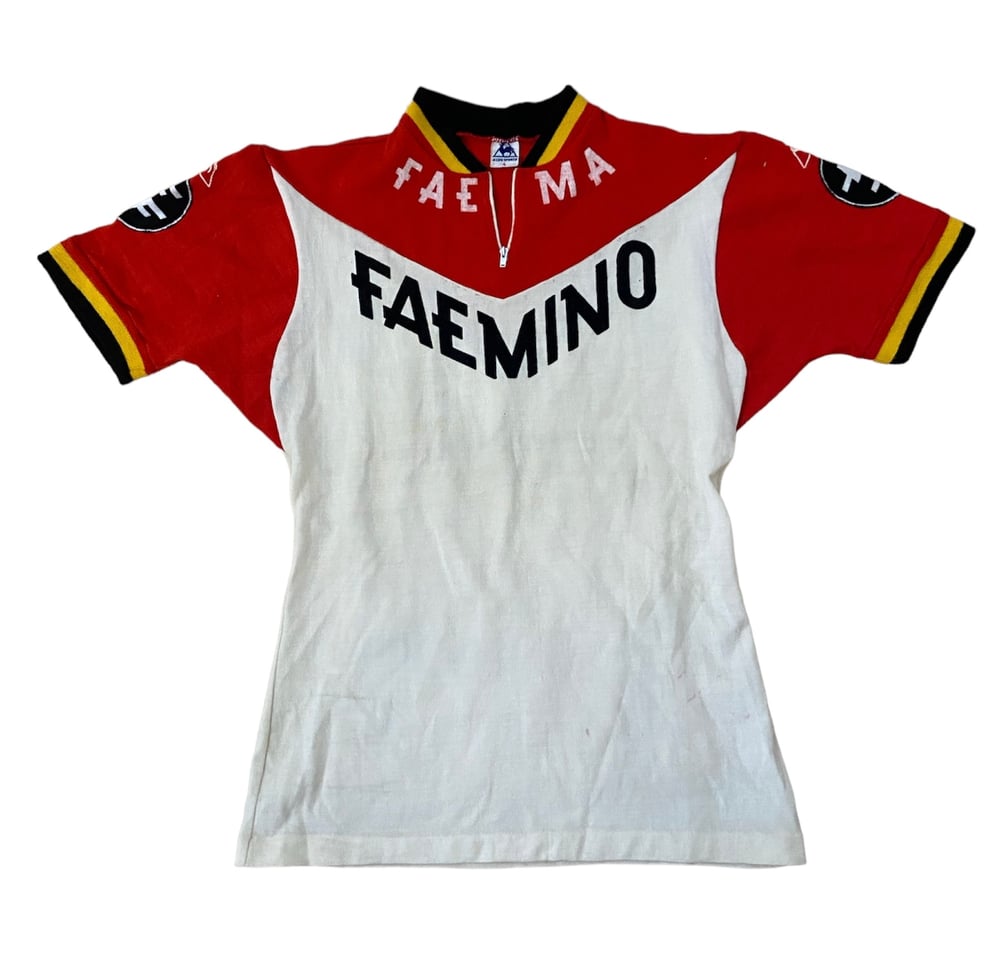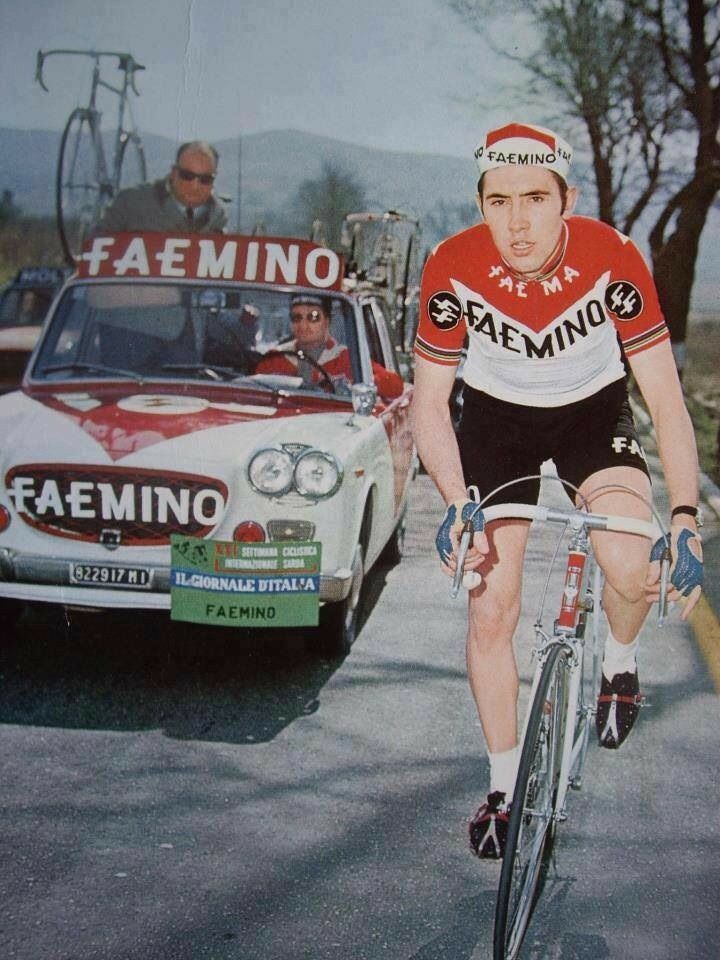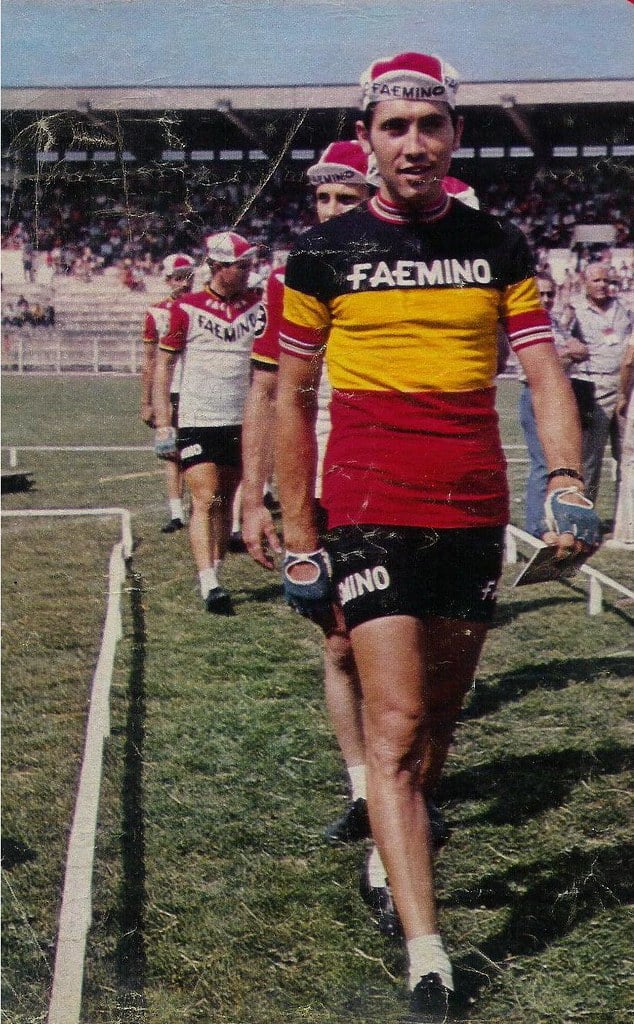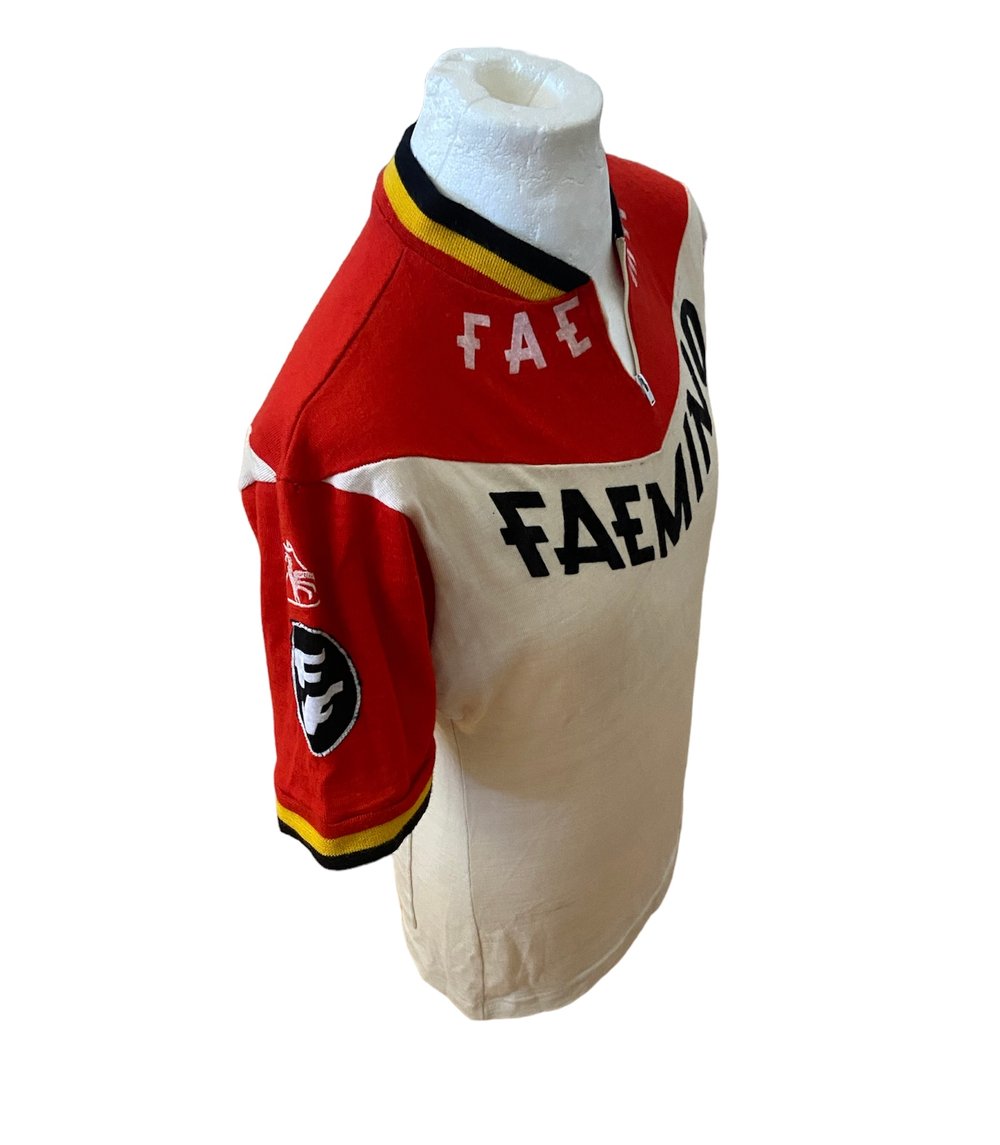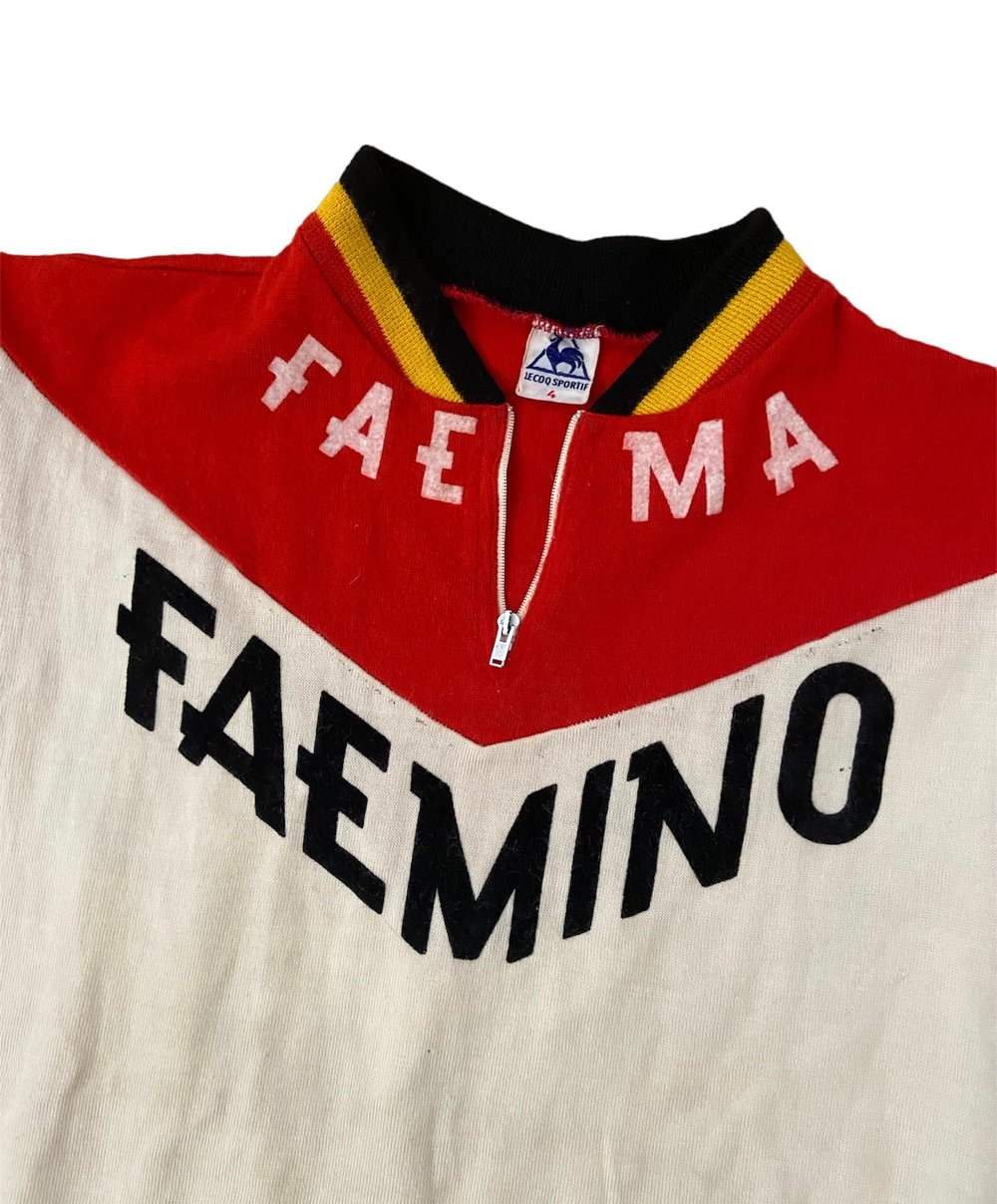 Description:
The official supplier "Le Coq Sportif" appointed by the Tour organization made all the jerseys for all the teams taking part in the 1970 Tour de France. The piping on the collar and sleeves corresponded to the nationality of each rider taking part in the Tour.
Its red and white uniforms with the Faema lettering in black have become an icon in the world of cycling, as has the legendary E61 espresso machine produced by its sponsor.
Faemino–Faema were a professional Italian cycling team that existed from 1968 to 1970. Faema's most prominent rider was Eddy Merckx who won his first four grand tours with the team. Faemino - Faema is rated the #1 best professional cycling team of the world in 1970.
French traduction:
L'équipementier officiel "Le Coq Sportif" mandaté par l'organisation du Tour a confectionné tous les maillots des équipes participant au Tour de France 1970. Les liserés sur le col et les manches correspondaient à la nationalité de chaque coureur participant au Tour.