1970 - Salvarani - Tour de France - Used pro team jersey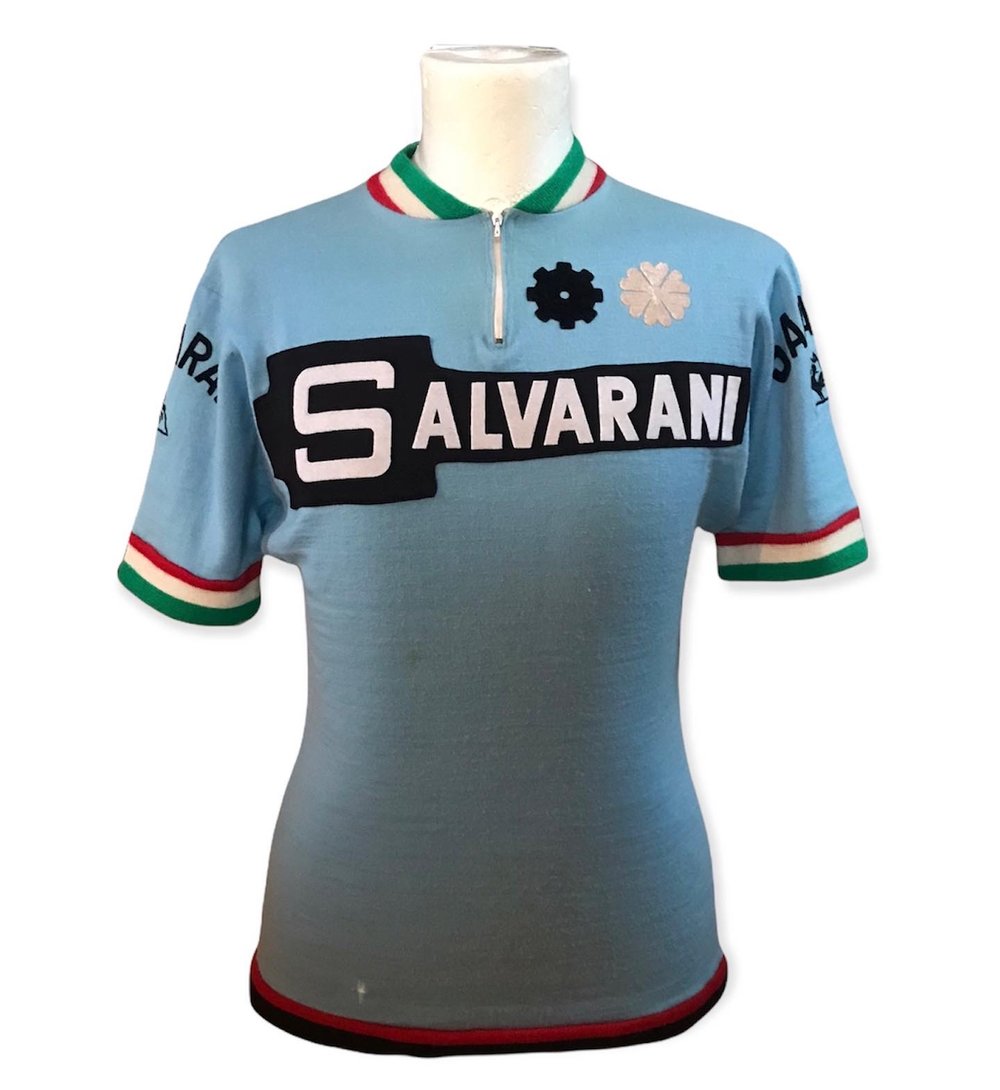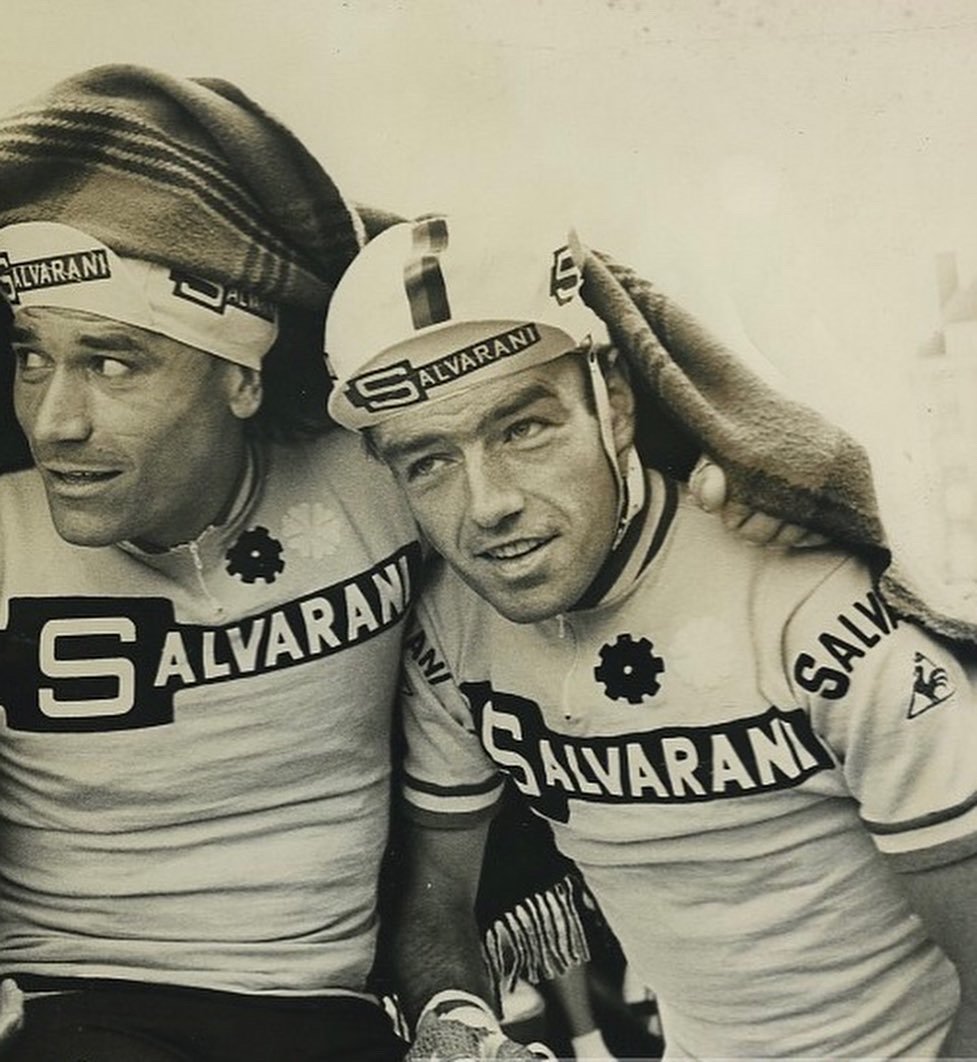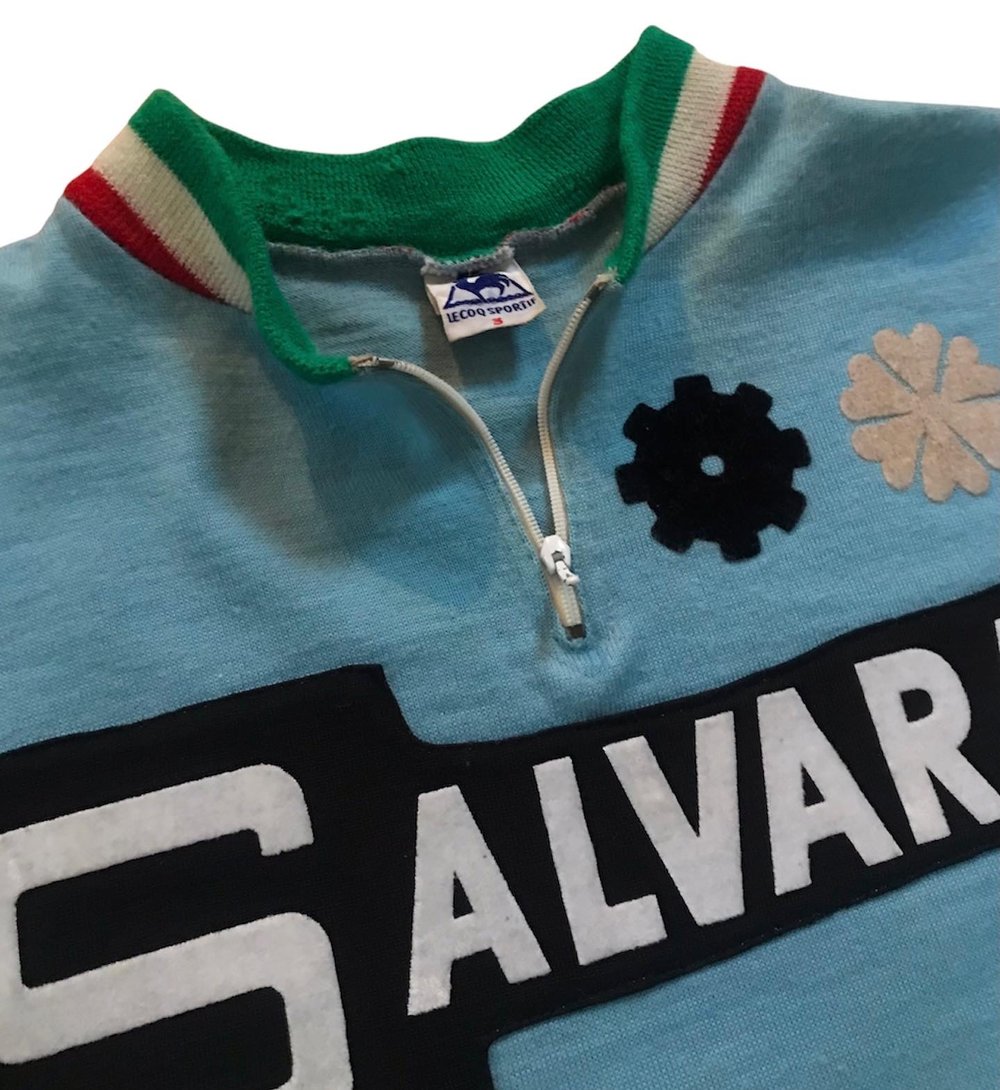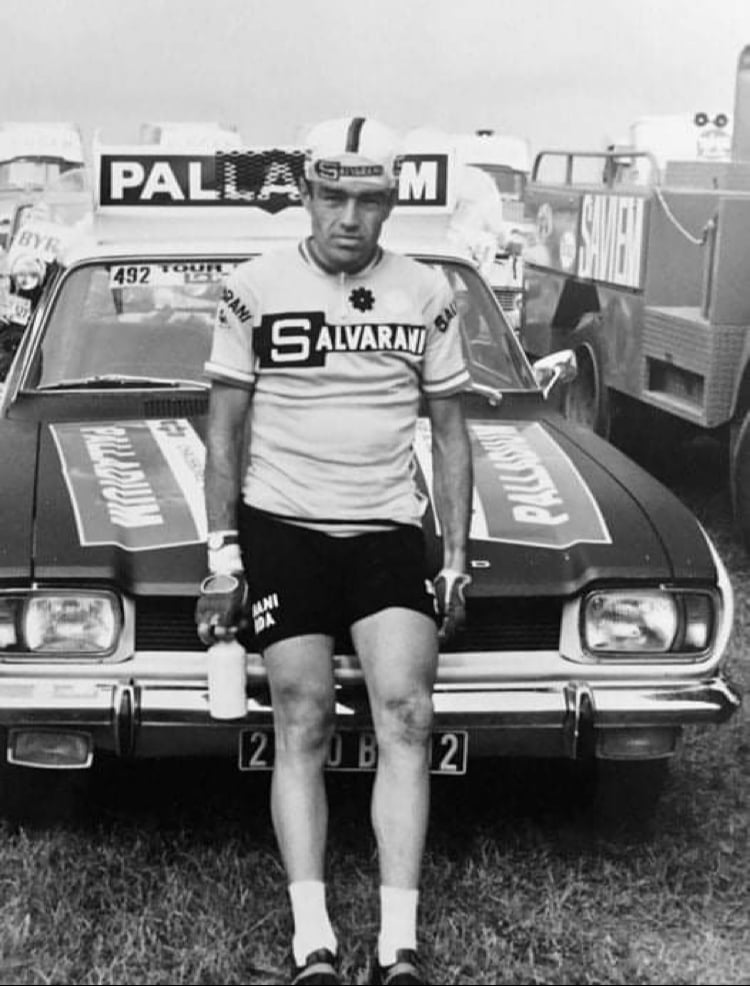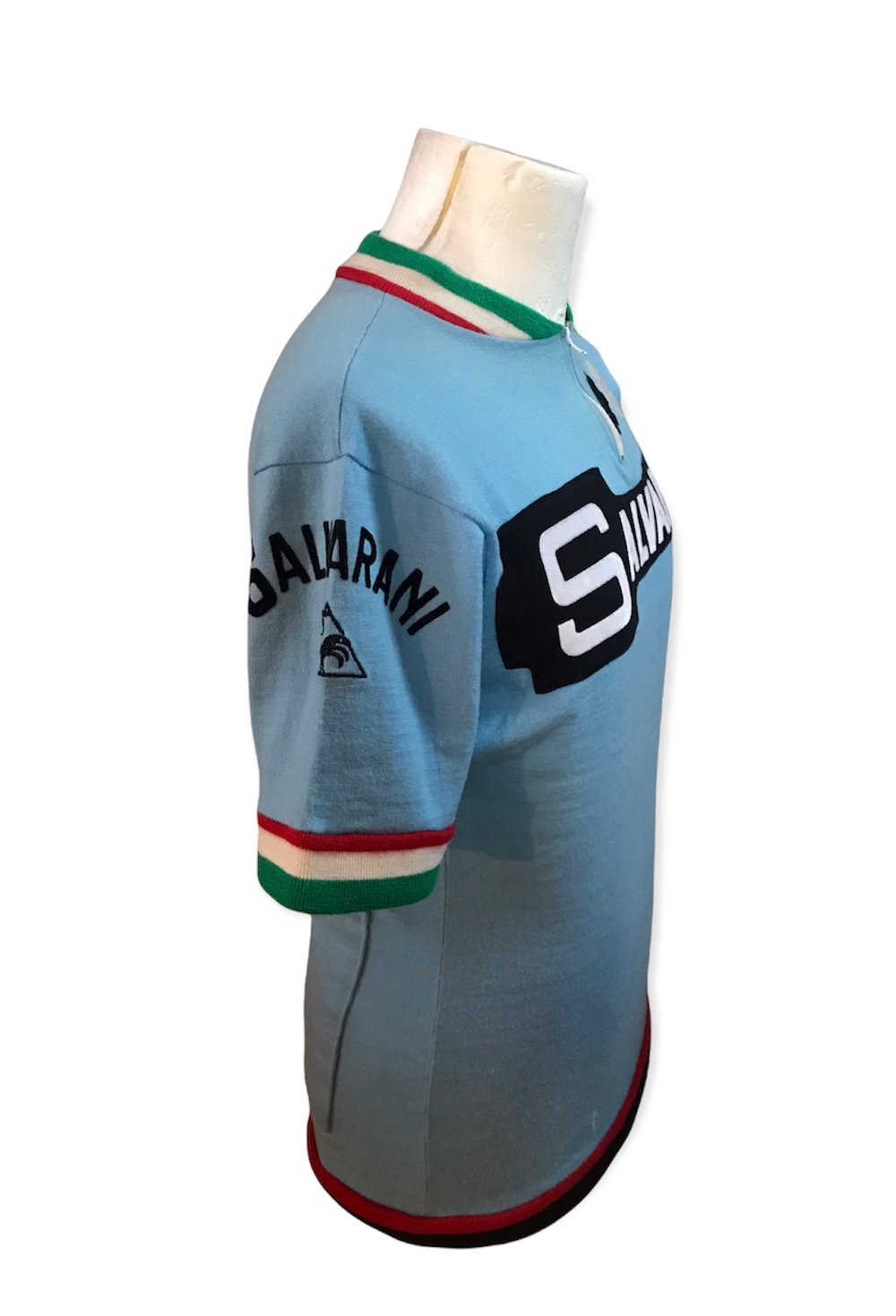 Description:
This fantastic looking jersey, simple but elegant represents Italian sixties chic in its kitchen equipment. The jersey design was very modern, inspired by Italian manufacturing icons such as Vespa and Fiat, just the logo added, enhanced towards the end of the decade when Bianchi became Salvarani's bike supplier.
This jersey was specially designed and manufactured by Le Coq Sportif for the 1970 Tour de France as were all other participating teams. The Italian flag stripes appears at the end of the sleeves representing the nationality of each rider wearing this jersey.
Franco Balmamion finished 12th overall in the 1970 Tour de France and was the leader of the Salvarani team.
Franco Balmamion (born 11 January 1940), is an Italian former professional road racing cyclist who raced between 1960 and 1972. The highlight of his career was his successive overall wins in the 1962 and 1963 editions of the Giro d'Italia, the 1967 Italian National Road Race Championship and the 1963 Championship of Zurich.
Acquired from the private collection of Herbie Sykes.
Salvarani was an Italian professional cycling team that existed from 1963 to 1972. The team was sponsored by the Italian kitchen components maker Salvarani.
Colour: Perfect blue Italian style, no contrasting sleeves, black and red at the bottom, just a block of blue with the logo added.
Condition: This beautiful jersey is very good condition.
• Manufactured from an 100% pure wool with flocked lettering on the chest.
• Short length zip at the collar 9cm
• Three back pockets at the rear
• Three button down pockets at the rear
• Short sleeves jersey
• Made in France by Le Coq Sportif
Size: Small/Medium
Armpit to armpit: 42cm
Length: 62cm
PLEASE NOTE to review carefully the photos to determine the condition.
Additional information: