🇫🇷 Iconic Alex Singer musette bag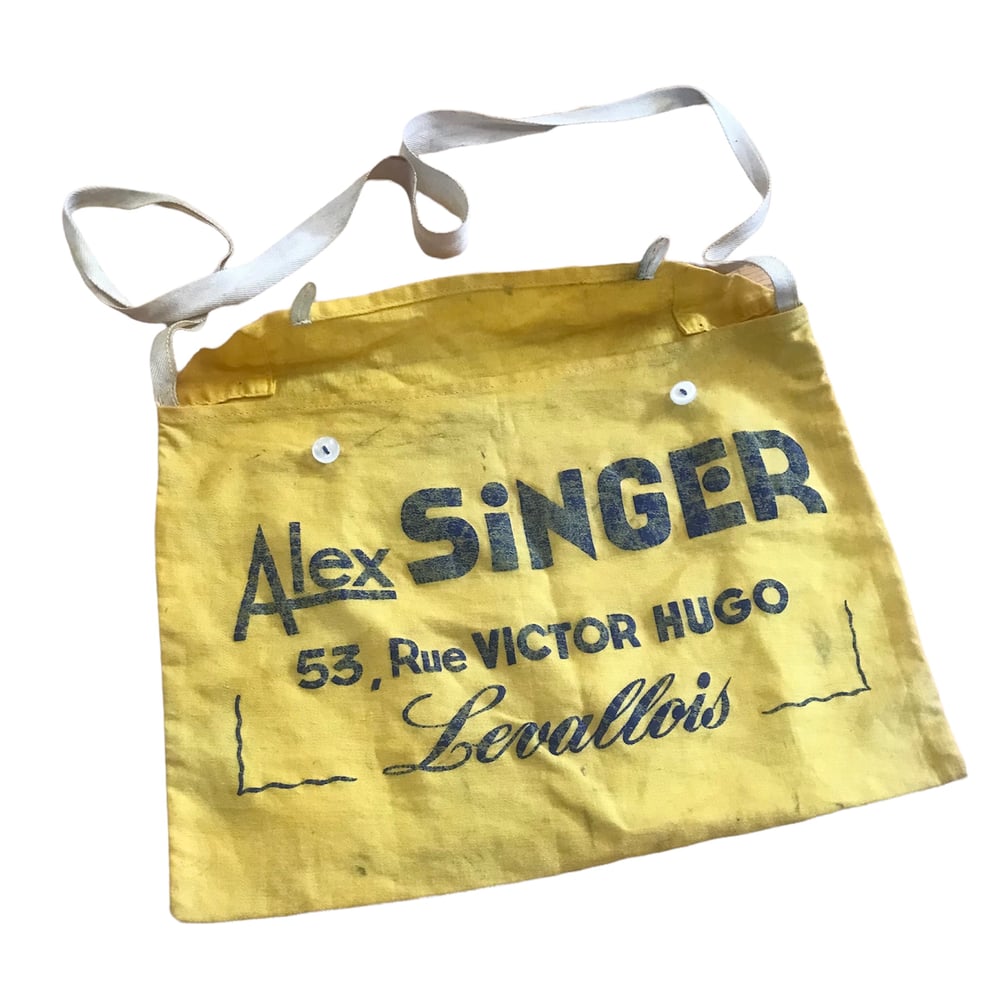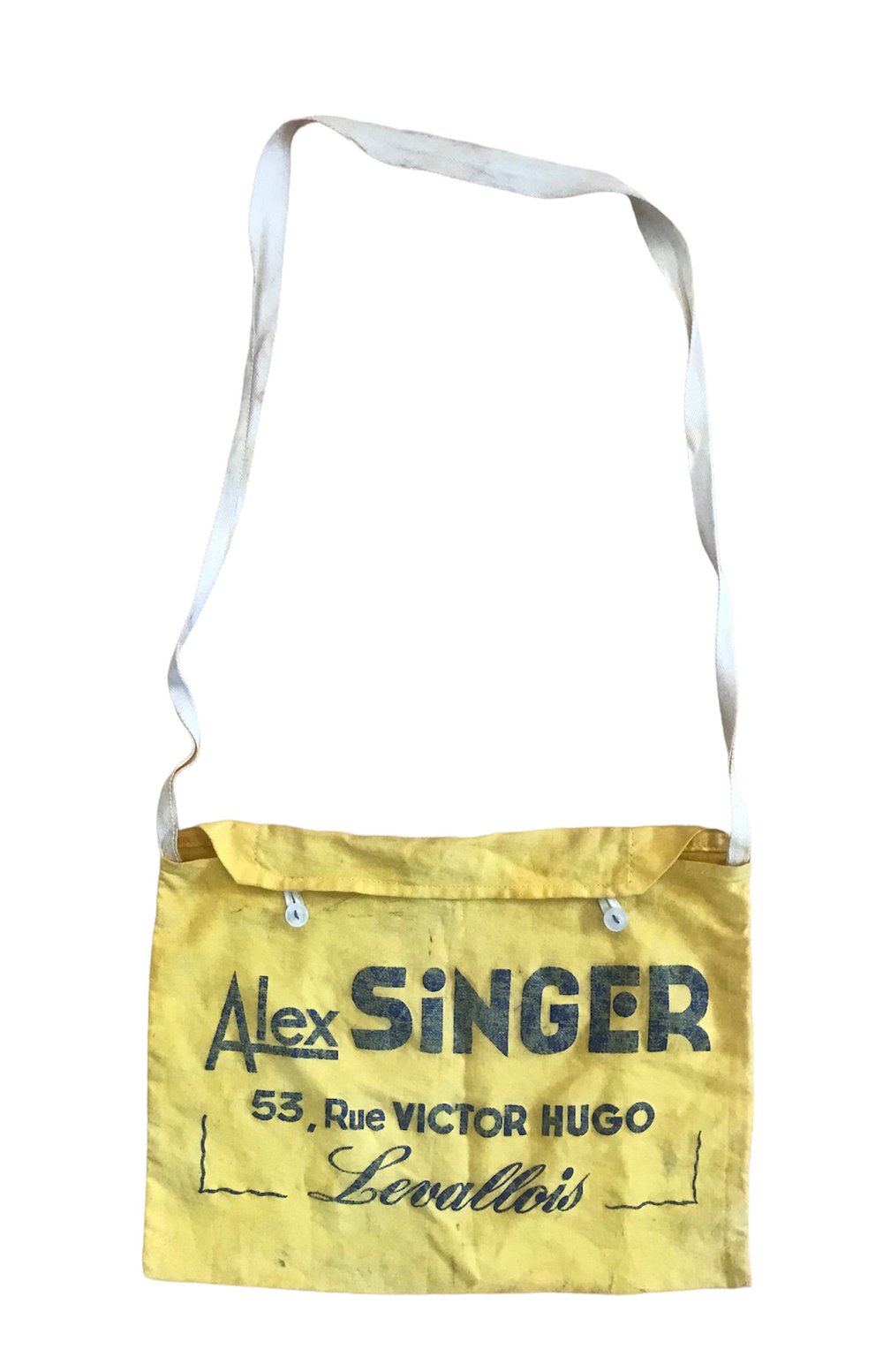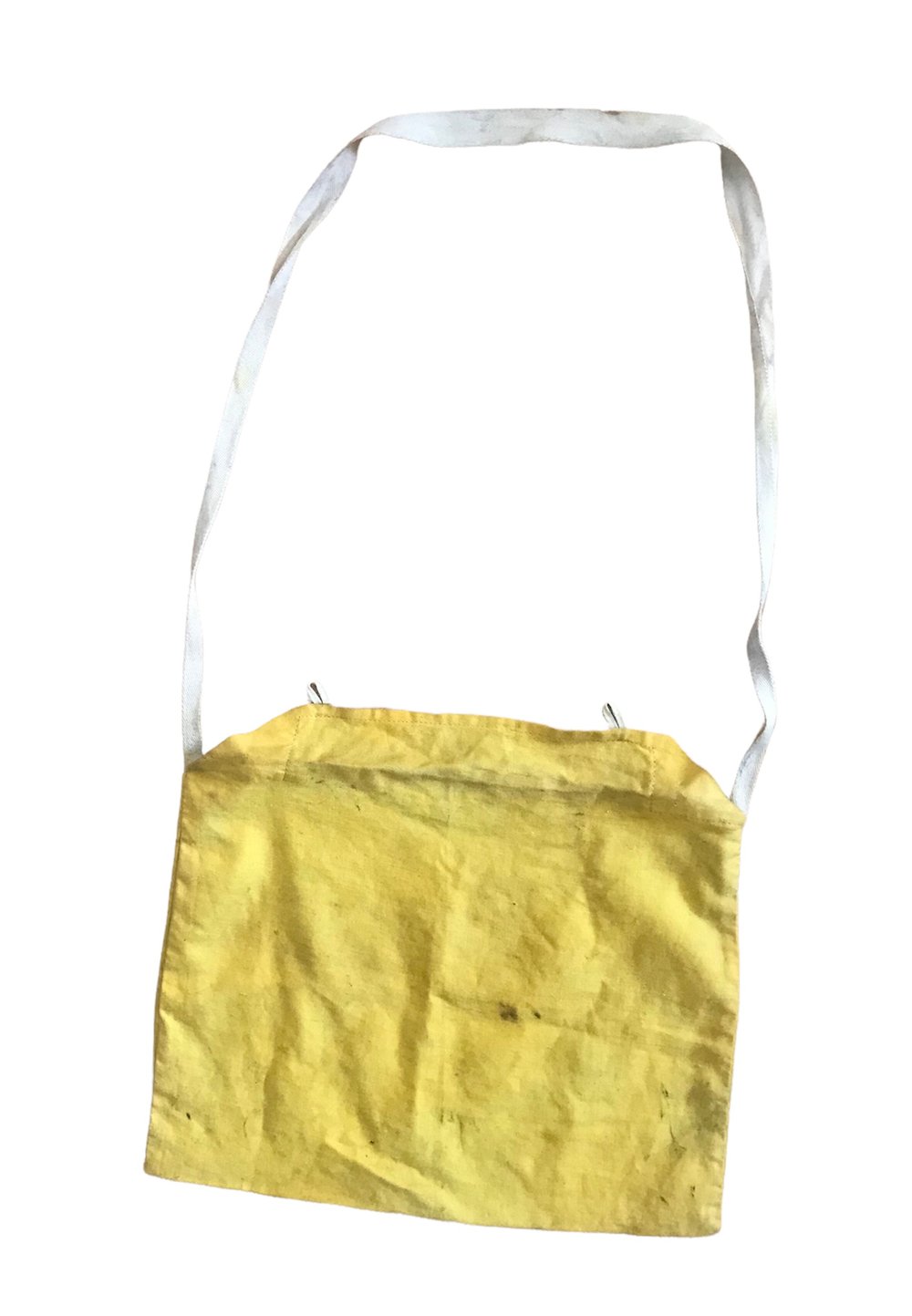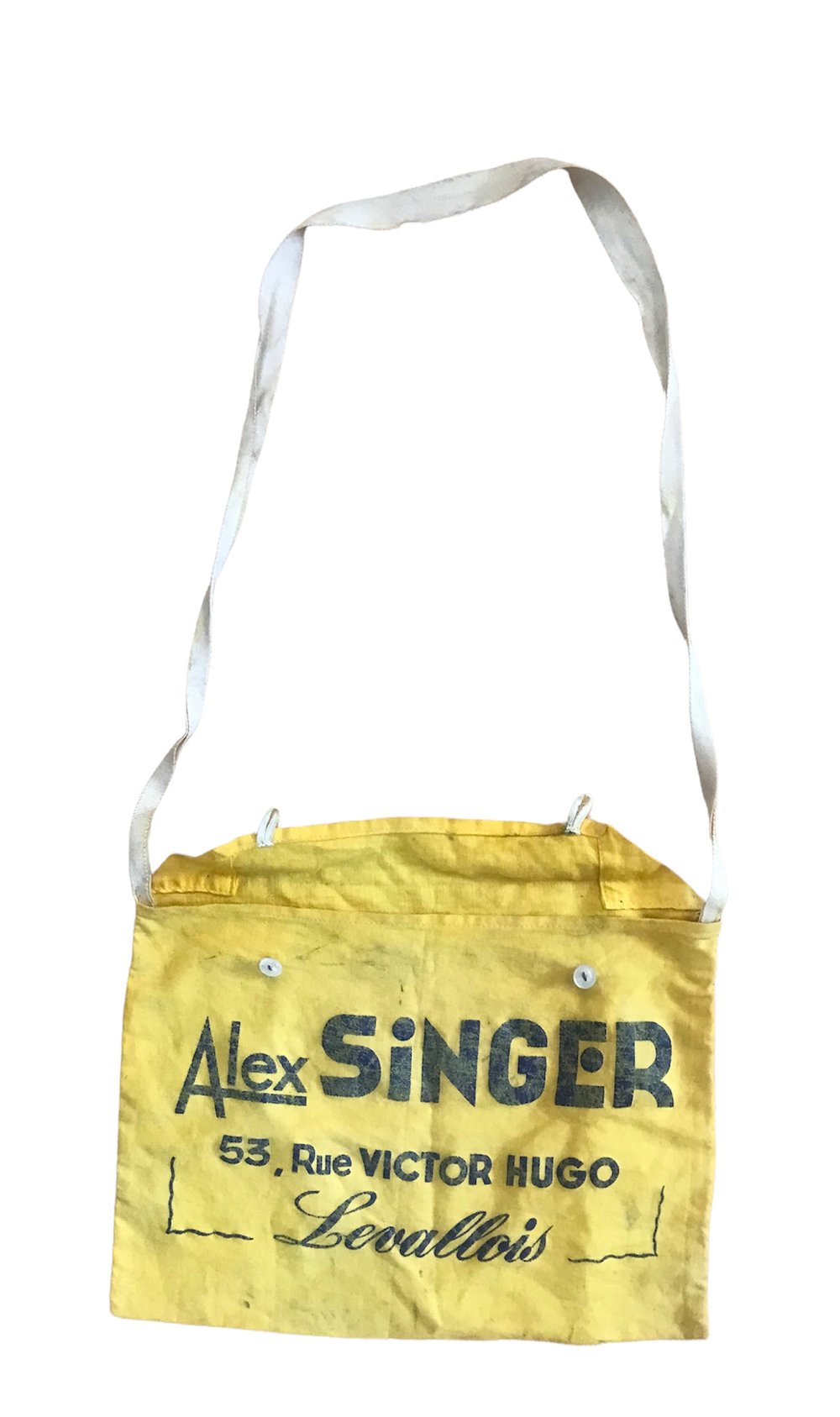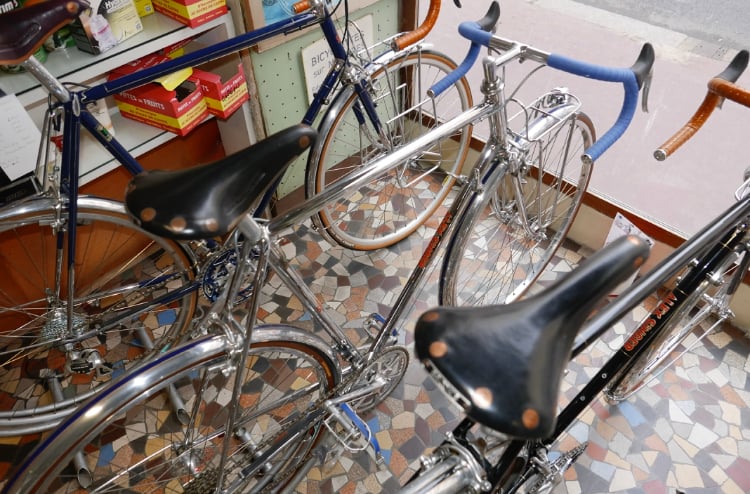 Description:
This Alex Singer branded musette bag is an icon for all sports cyclists and has the scars to prove it. It probably dates from the 50s/60s. It is discolored from multiple washings
Very rare opportunity! A must-have and hard to find for collectors! NOT a reproduction.
Size: 11 x 7,5 inches (28 x 20 cm)
Condition: No holes and missing button.
PLEASE NOTE to look carefully at the photos to determine the condition.
Alex Singer, the art of bicycles since 1928. His name has been linked to steel-frame bicycles for 80 years. An Alex Singer Is a gift to oneself, an apotheosis in the life of a cyclist!
The bicycle shop of Alex Singer is an institution on rue Victor Hugo in Levallois-Perret in north-west Paris. The same building has borne the name for 80 years but you get the feeling. The floor, the front desk, the marble and bicycles suspended from the ceiling at the back shop are still a link to the past!
Production was minimal, Alex Singer made no more than 25 machines a year, mainly for bicycle touring. He made a name for himself by setting records for lightness at the 1939 Concours des Machines. A springboard for the recognition of his work. In 1938, Alex Singer, himself an avid tandem cyclist, his great passion, decided to open his very high-end bicycle store. He was joined by his wife Maria and his nephews Ernest and Roland Csuka. Today, it is Olivier Csuka, son of Ernest to perpetuate the legend of Alex Singer cycles.
In the early days, musettes were not available for fans to purchase. They were highly prized and collected, especially when a favorite brand or race was featured.
This simple but vital musette bag with a shoulder strap in which we put food and water to riders has always been a tricky but crucial part of racing. There was no restrictions in the early days to carry extra food or sodas, bars and cafes were often raided by riders leaving bills for race organizers to settle later.
In the 1950's, the technical staff of each professional cycling team replaced the random cafes and food tables on the side of the road to hand out musettes to riders who didn't need to stop and risk losing valuable time. Every rider knew that not taking their musette bag in the areas limited by the race direction could be detrimental and have disastrous consequences, namely being a victim of hypoglycemia! While cycling continues to progress with technological innovations, the musette remains a vital method to get food and drinks to riders in the peloton.