Jean Stablinski - 1965 - Paris-Luxembourg - General Classification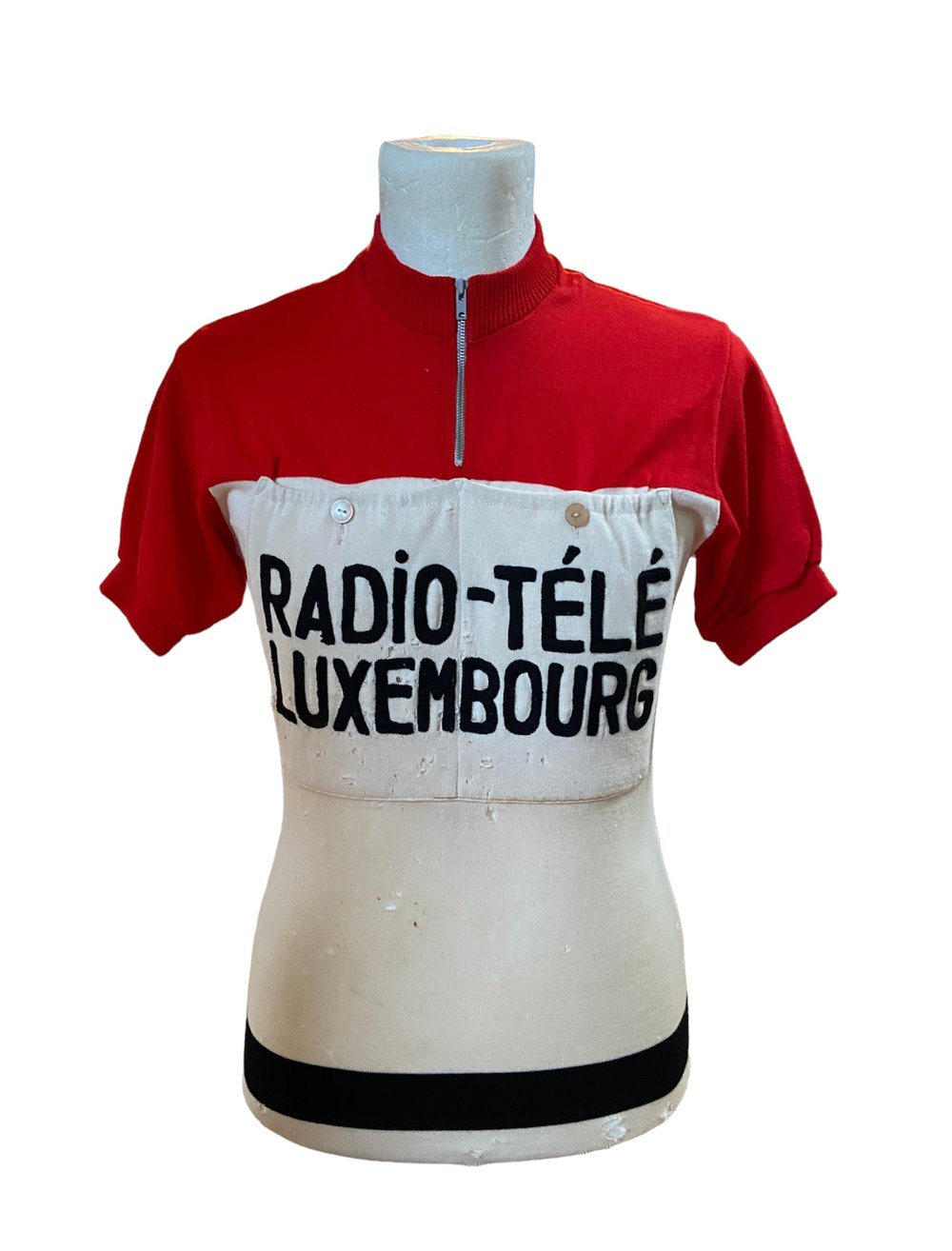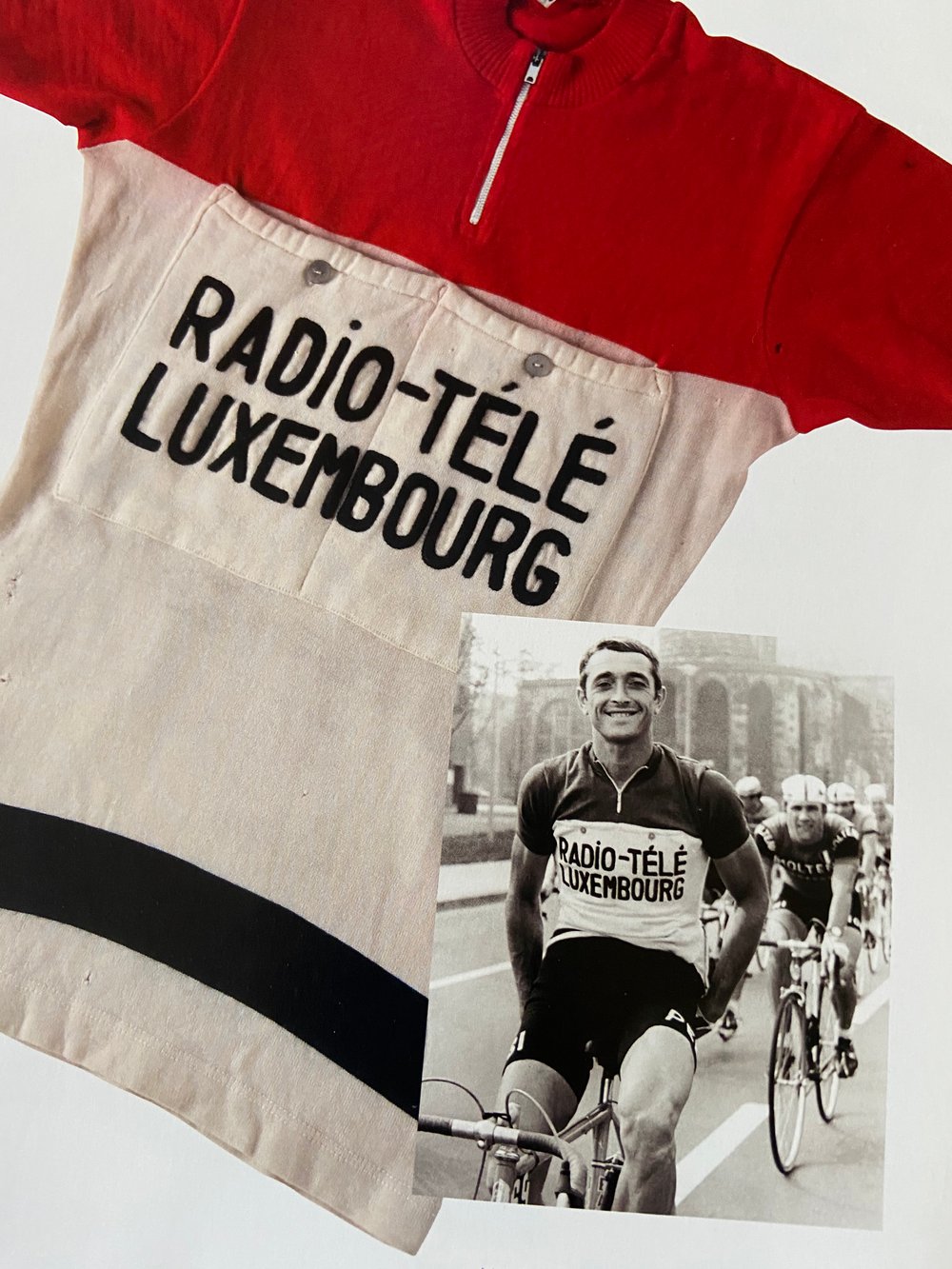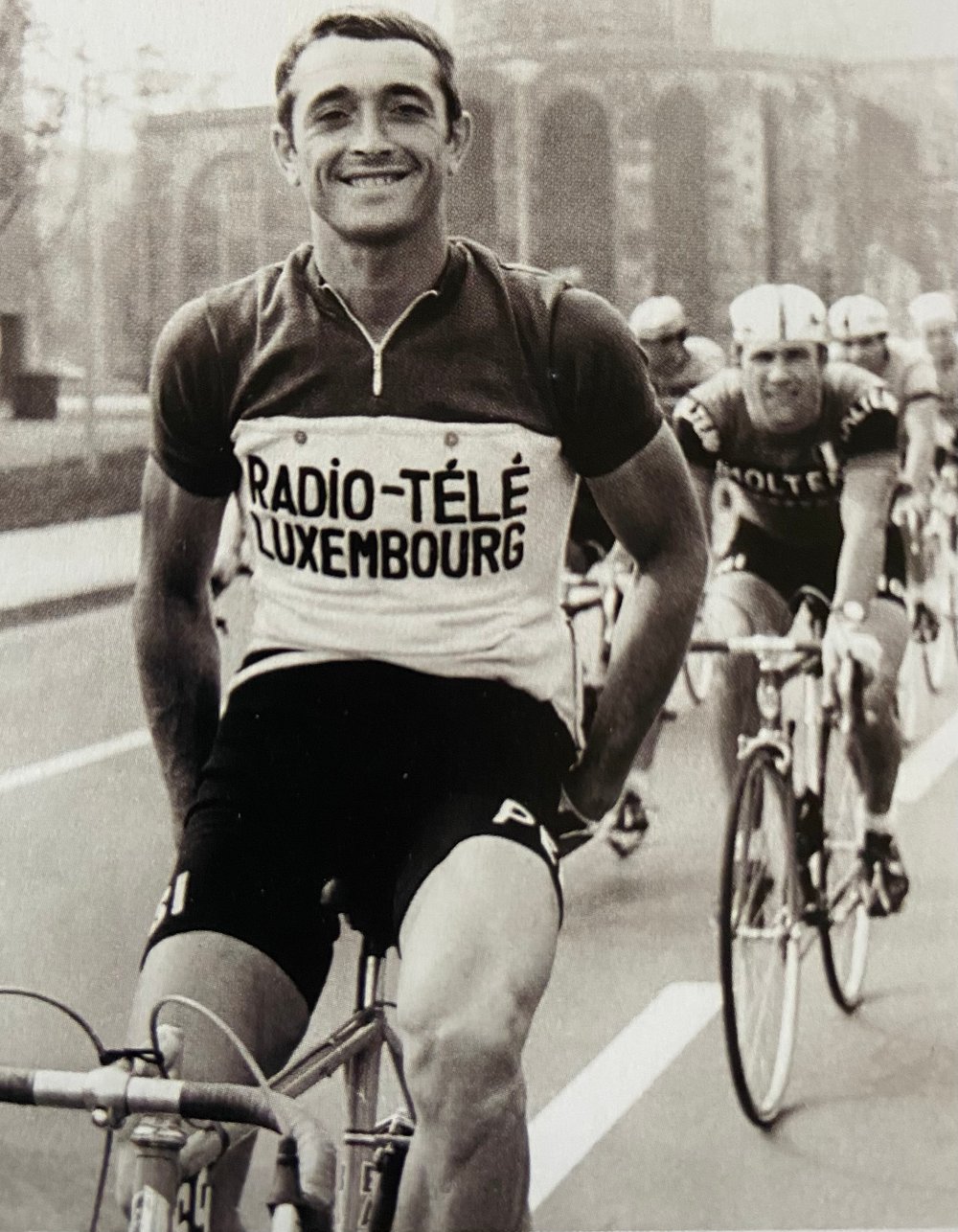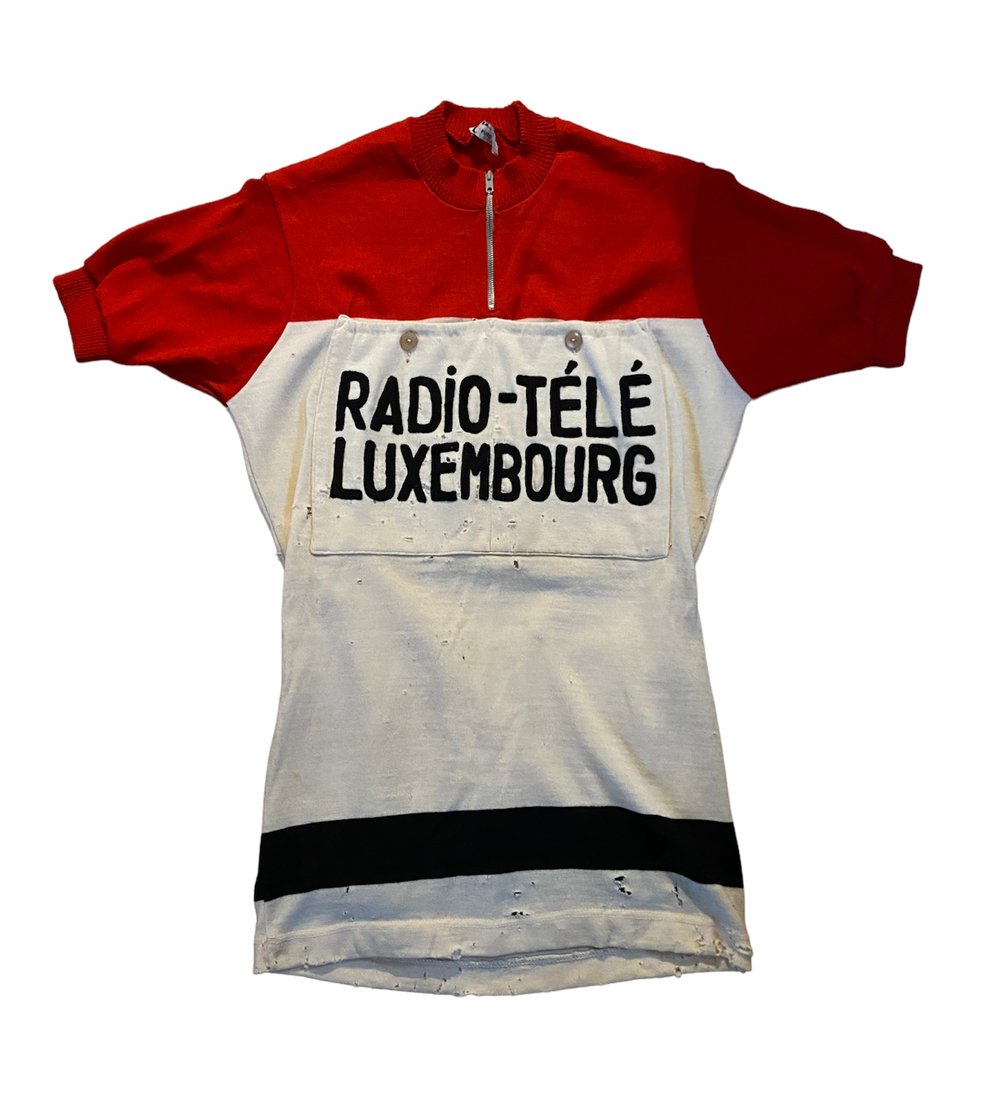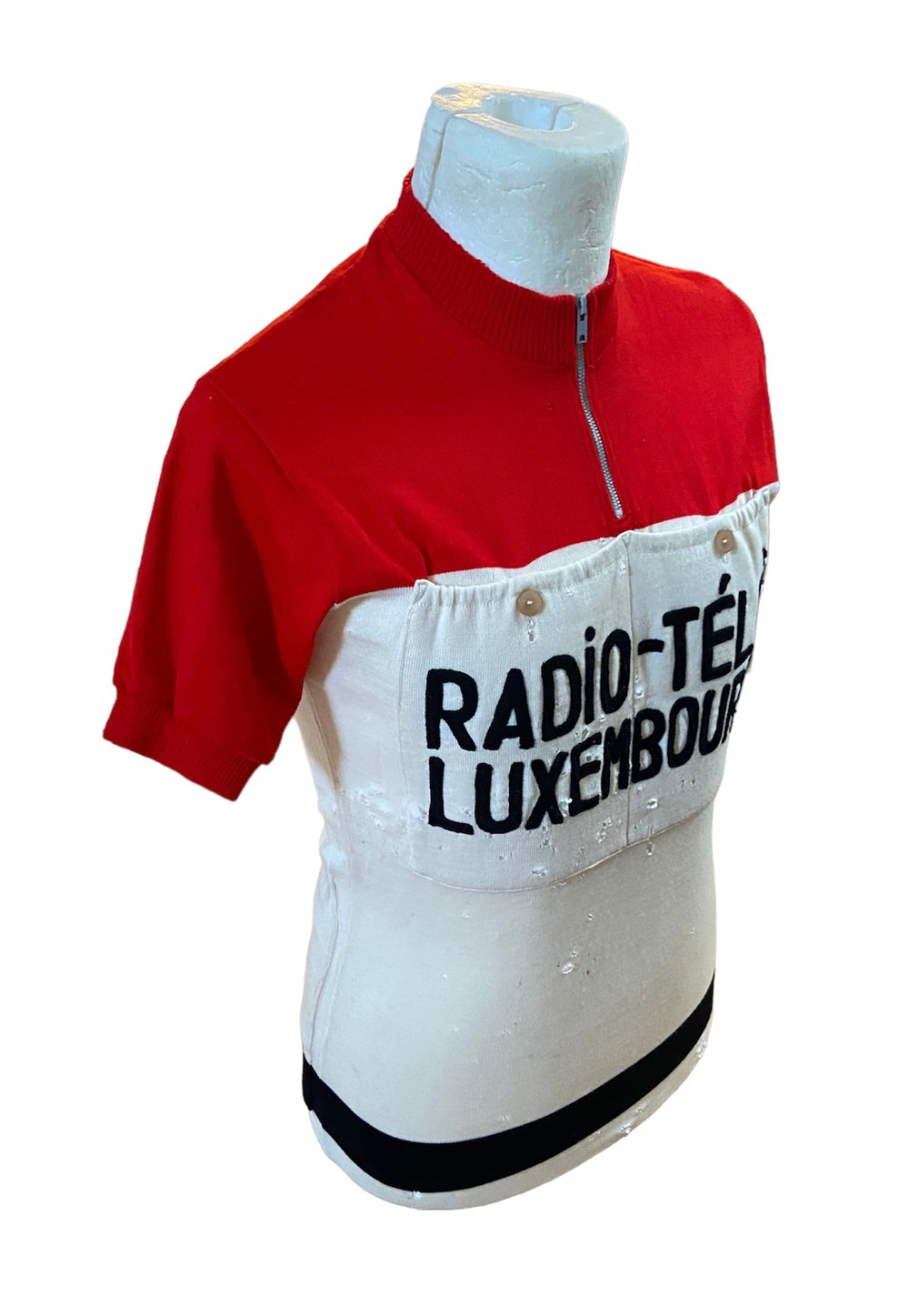 Description:
This jersey of the race leader is a beauty. One of the most stylish jersey sponsored by the local Radio Télé Luxembourg covering the stage race.
Paris-Luxembourg is a former cycling stage race held from 1963 to 1970 between Paris and Luxembourg. Paris-Luxembourg can pride itself on having one of the best track records of champions who have won this stage race!
Winner: Rudi Altig (1963), Rik Van Looy (1964), Jean Stablinski (1965), Anatole Novak (1966), Jan Janssen (1967), Michele Dancelli (1968), Eddy Merckx (1969), Eric De Vlaeminck (1970)
Stablewski or Stablinski? Because his Polish-origin name did not resonate with French ears, young Stablewski changed it to Jean Stablinski at an early age.
Jean Stablinksi, who was born on May 21, 1932, the French rider was 20 and good enough to turn professional, and from then on he chalked up a list on wins to make all but the most illustrious riders envious. Five stages wins in the Tour de France, and victorious in a wide range of single day races, including Paris-Brussels, Grand Prix of Frankfurt, Tour of Belgium, Baracchi trophy (with Jacques Anquetil), and Amstel Gold Race, in addition to being a four-time French Road Champion, 1962 World Road Champion, and the overall at the 1958 Vuelta a España.
Color: Brillant combination of white and red illustrates this beautiful jersey to denote the leader of the stage race.
Condition: Some imperfections to note on this jersey dating from 1965, which is nevertheless in good condition, has some holes.
• Manufactured from an 100% pure wool with chain-stitched lettering
• Short length zip at the collar 12cm
• The jersey shows the familiar front chest pockets used since the birth of cycling
• Two button down pockets at the front
• Three back pockets at the rear
• Three button down pockets at the rear
• Made in France by Unis Sport
Size: Small
Armpit to armpit: 44cm
Length: 74cm