1977 - Frisol-Thirion-Gazelle - Time Trial jersey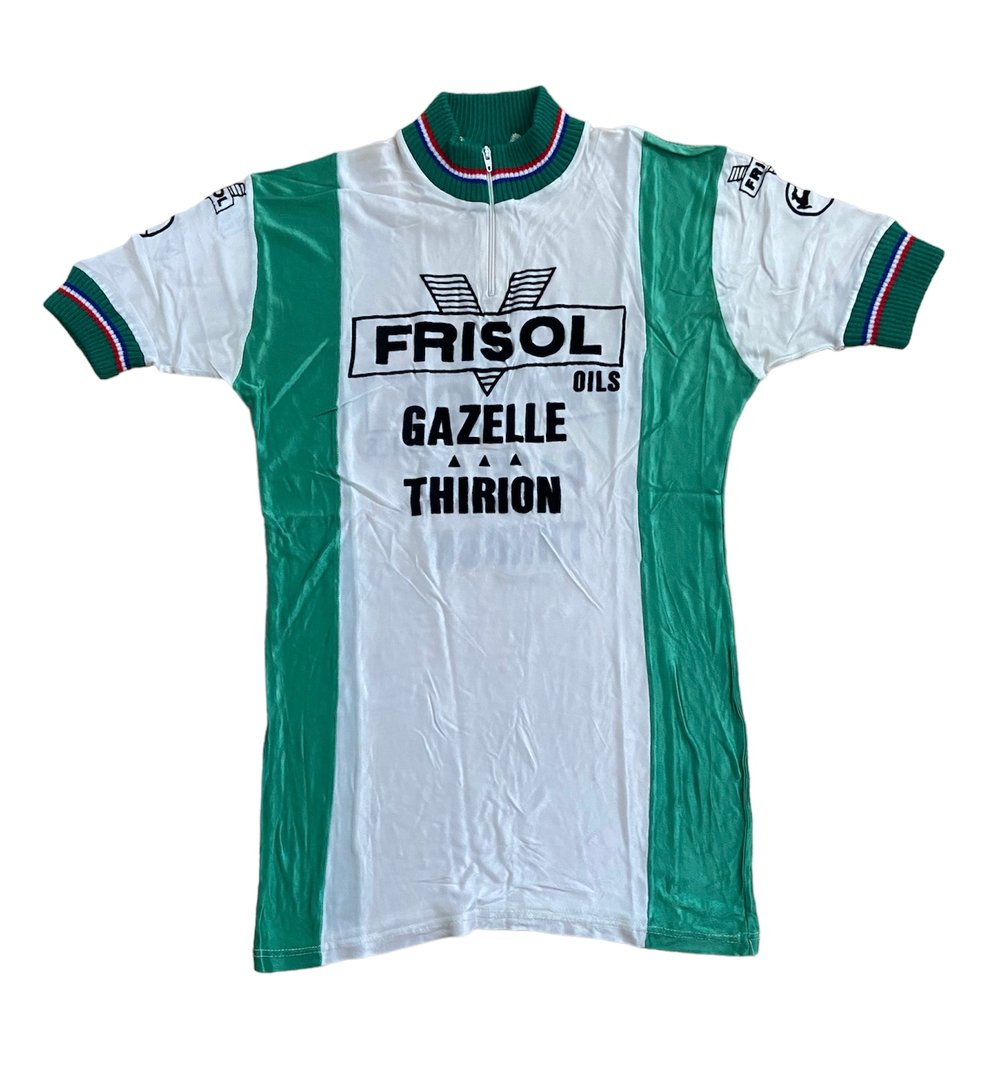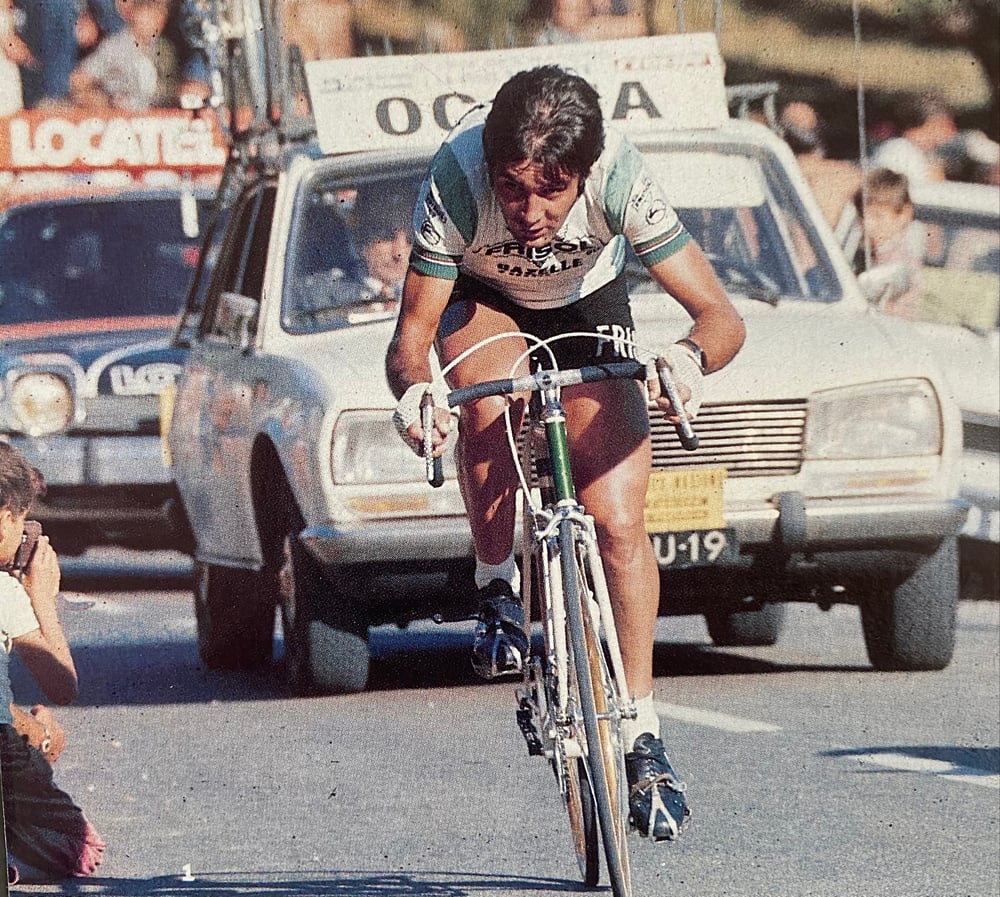 Description:
Extremely rare 1977 version of the Frisol jersey with national Dutch trims at the collar and cuffs.
This minimal white and green time trial jersey was used during the 1970 season as Luis Ocana.
Frisol was a Dutch professional cycling team that existed from 1973 to 1977. Its main sponsor was Dutch oil trader Frisol. Its most notable victory was Jan Raas's win of the 1977 Milan–San Remo.
The main riders on the team this season were Luis Ocaña, Jan Raas, Roger Rosiers and Cees Priem.