1968 - Pelforth Lejeune US Créteil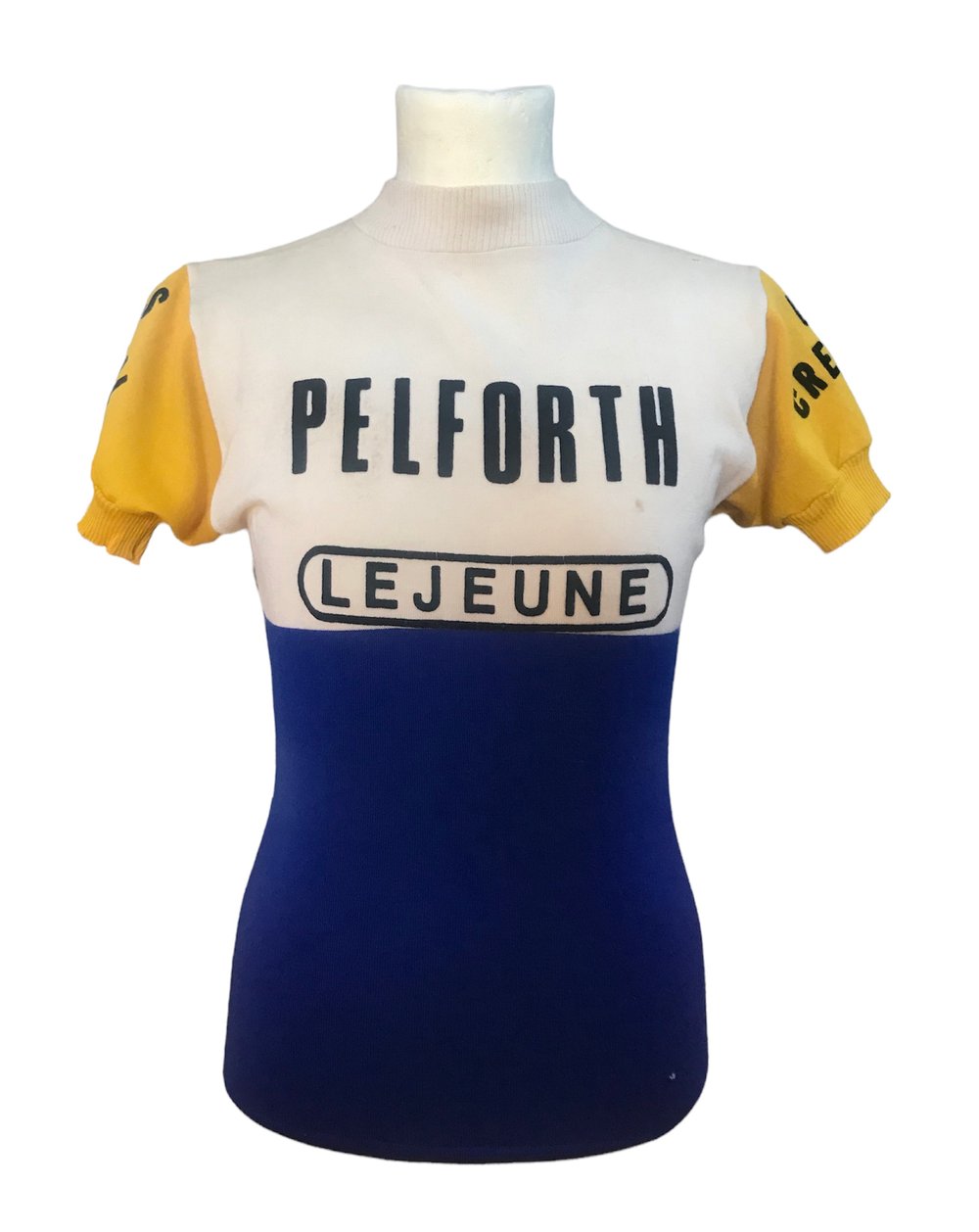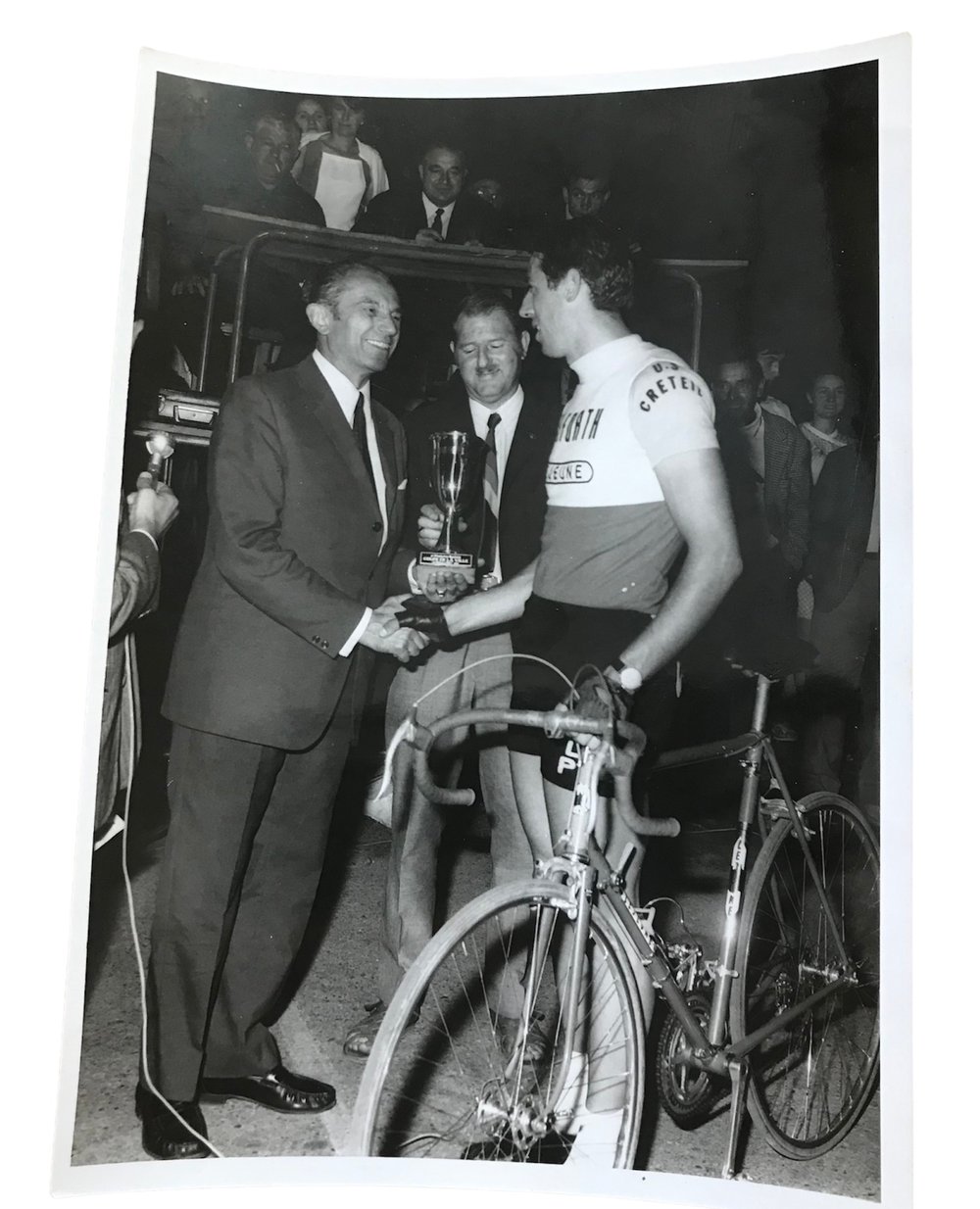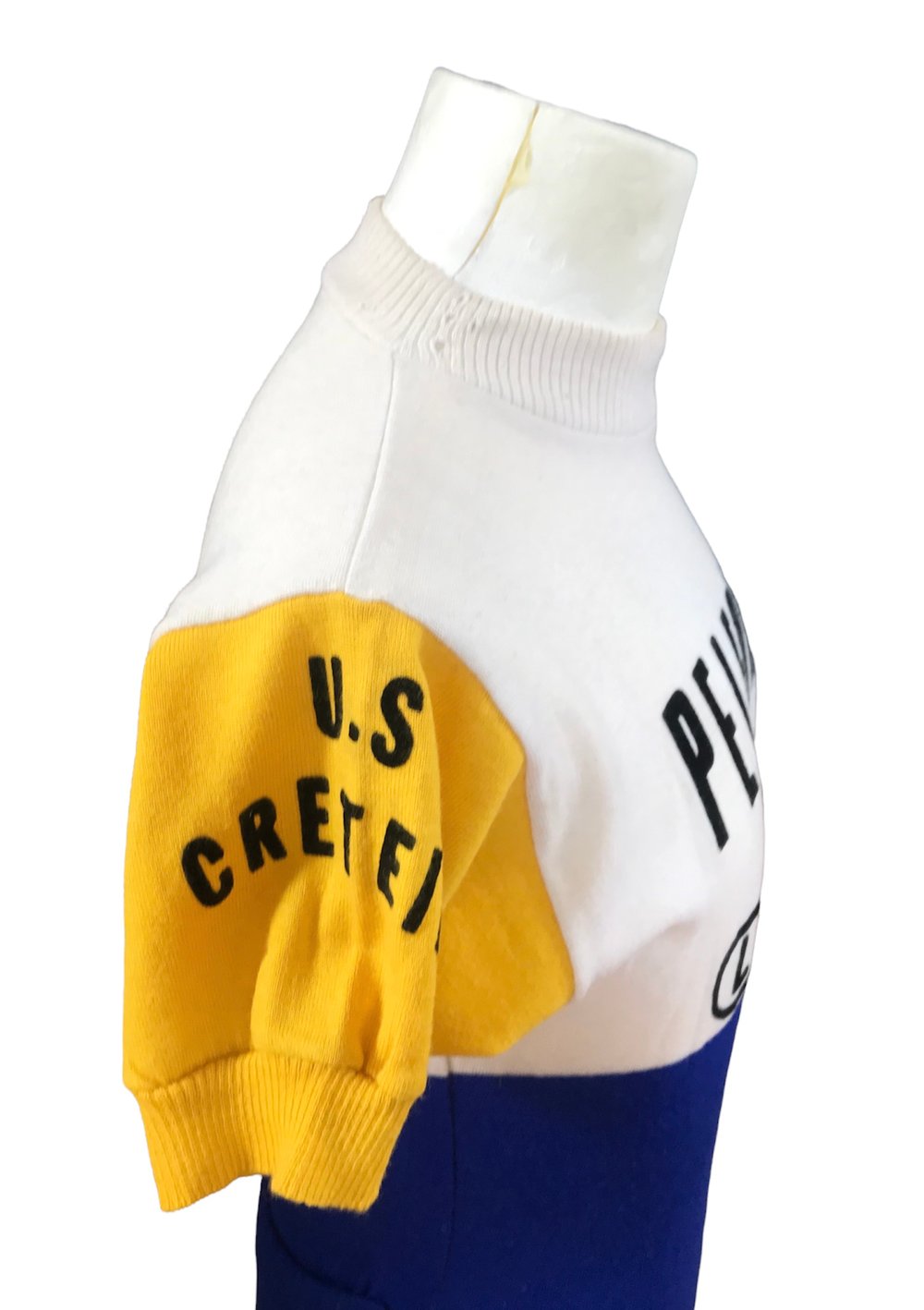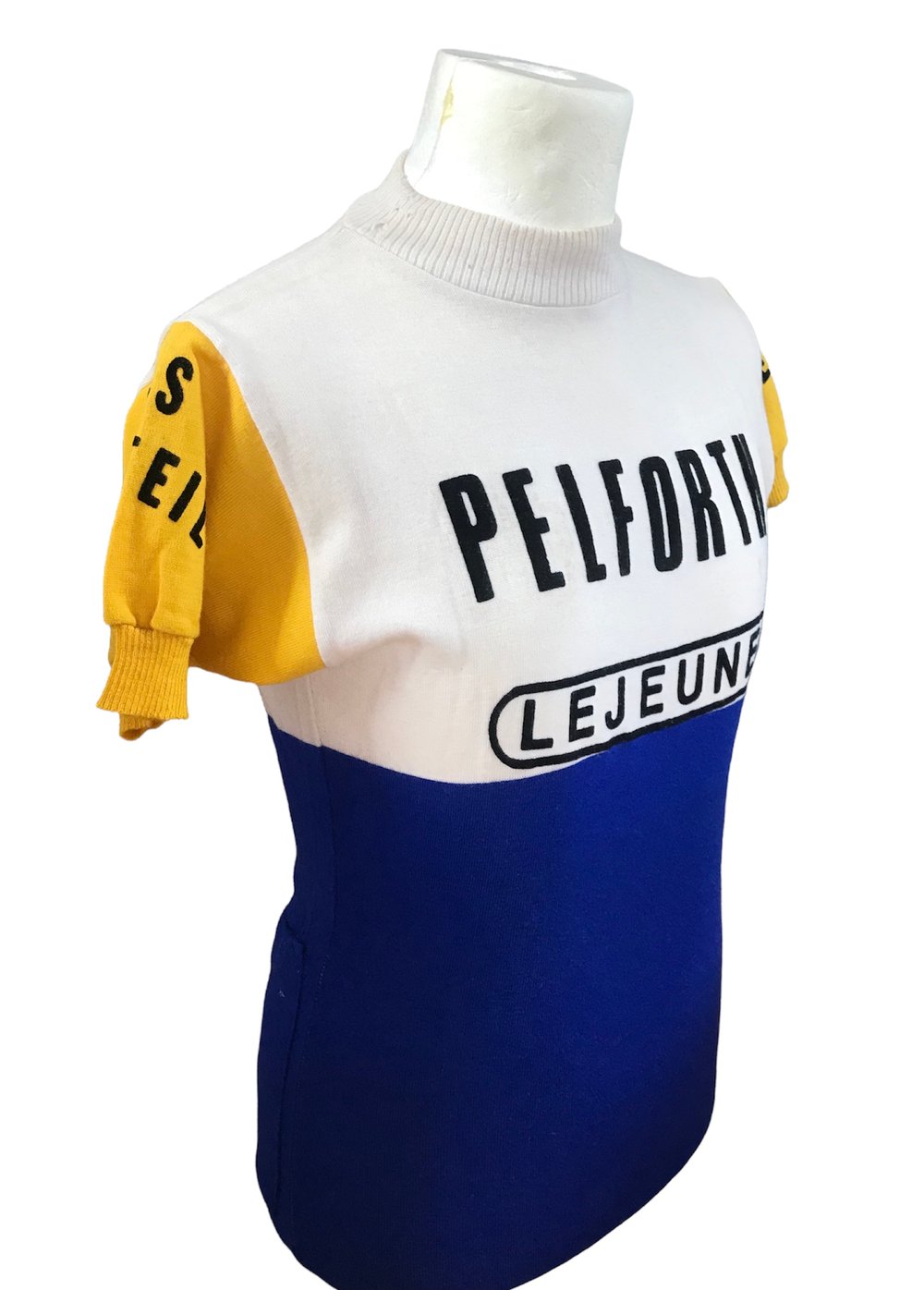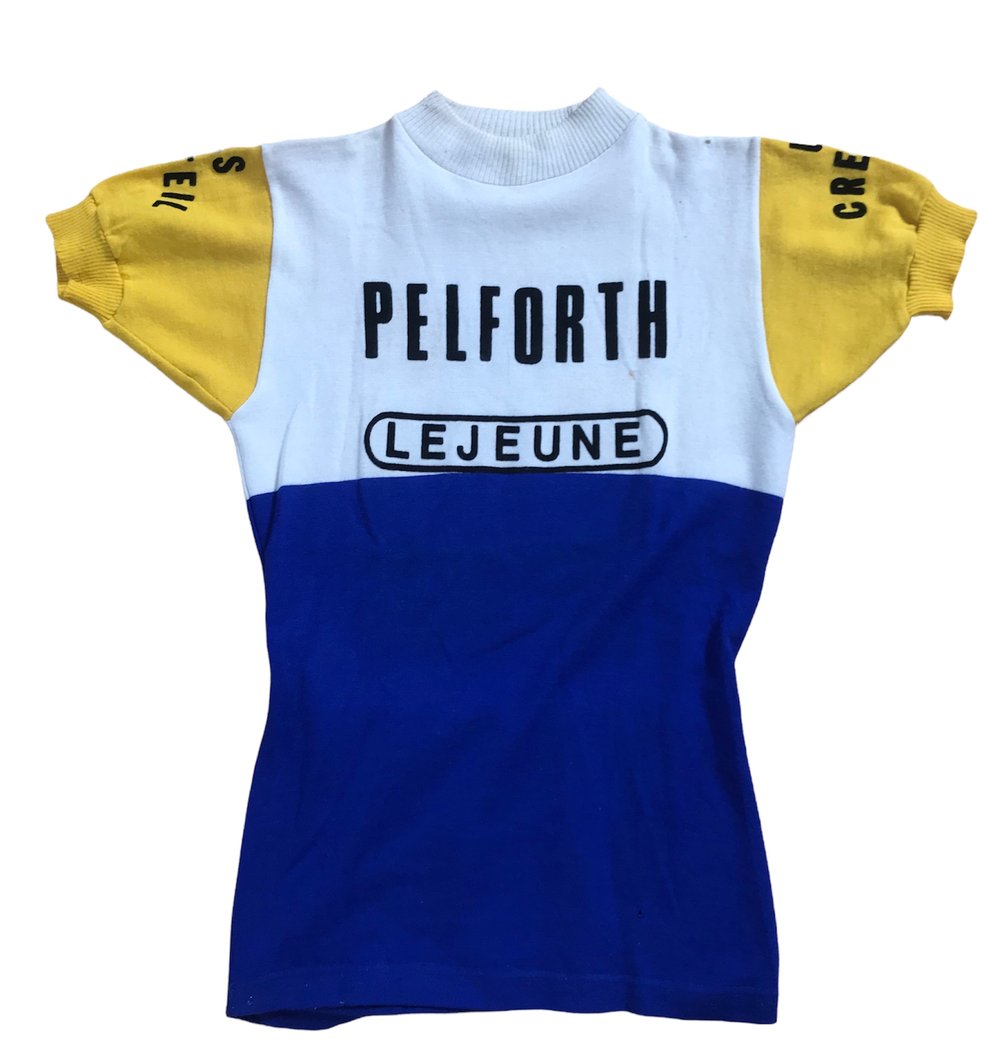 Description:
Laurent Fignon, Greg Lemond, Daniel Morelon, Pierre Trentin…. Great stars have known this mythical club, indeed US Créteil founded in 1936 will be born with its cycling section in 1938.
The name Pelforth will disappear in 1969 on the jerseys of professional and amateur cycling, the Evin law will prohibit the sponsors "alcohol" to finance the sport in France. This is why the team Pelforth-Sauvage-Lejeune in 1968 will continue to exist under the name Sauvage-Lejeune in 1969.
During the 1960s, Pelforth was an independent brewer from Dunkirk in the north of France. The brand with the distinctive pelican on the label, continues today as part of the Heineken group.
Lejeune was a bike brand from Paris owned by brothers Roger and Marcel Lejeune.
Along with the ACBB (Boulogne-Billancourt) club, it was a springboard for the professional world. The Lejeune brothers were already equipping US Créteil in the heyday of the 1960s, that of Claude and Bernard Guyot (the latter, winner of the 1966 Peace Race) and the Trentin-Morelon tandem on the track.
People also came from the United States to race in Créteil. Jacques Boyer arrived in 1977 after a diversion with the ACBB. But in 1980, it was the reigning Junior World Champion who came to the Val-de-Marne: Greg LeMond came to race in France for a few weeks. The brand with the red bikes and the blue sleeve could count on the pool of Parisian clubs that it sponsored to recruit young local talent. Among these clubs, the Pédale Combs-la-Villaise of the 1978 Ile-de-France Junior Champion who joined the US Créteil in 1981 after his military service: Laurent Fignon.
Other important figures in French cycling have passed through US Créteil, among them Bruno Roussel, Pascal Lino, Francis Moreau.
Color: The top is wider white chest bands with the bottom half in blue and white sleeves.
Condition: In good condition
• Manufactured from an 100% pure wool with flocked lettering on the chest and sleeves
• Three back pockets at the rear
• Short sleeves jersey
Size. Medium
Length: 71cm
Armpit to armpit: 43cm
PLEASE NOTE to review the photos carefully to determine the condition.