Gary Wiggins - 1984 - Six day racing - Cologne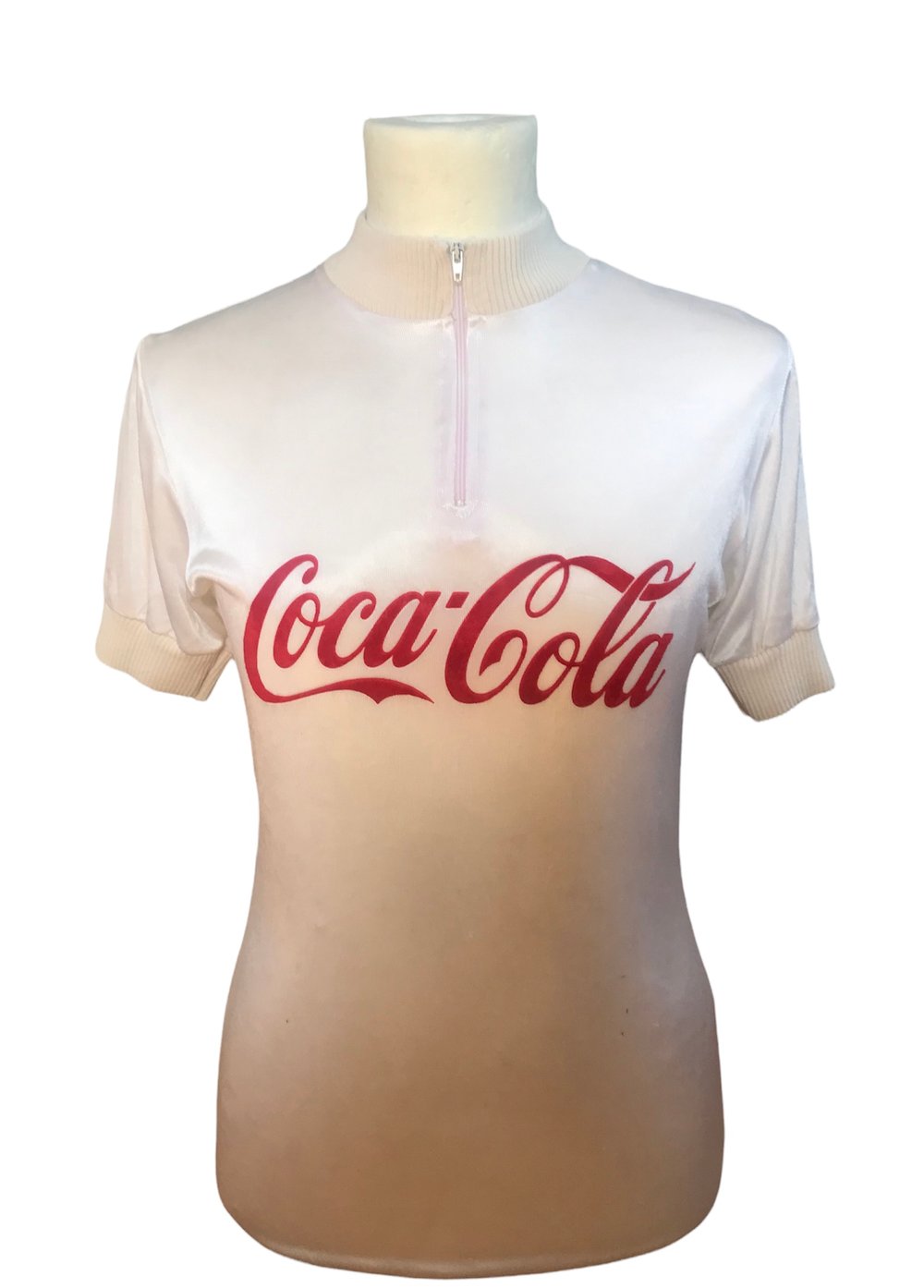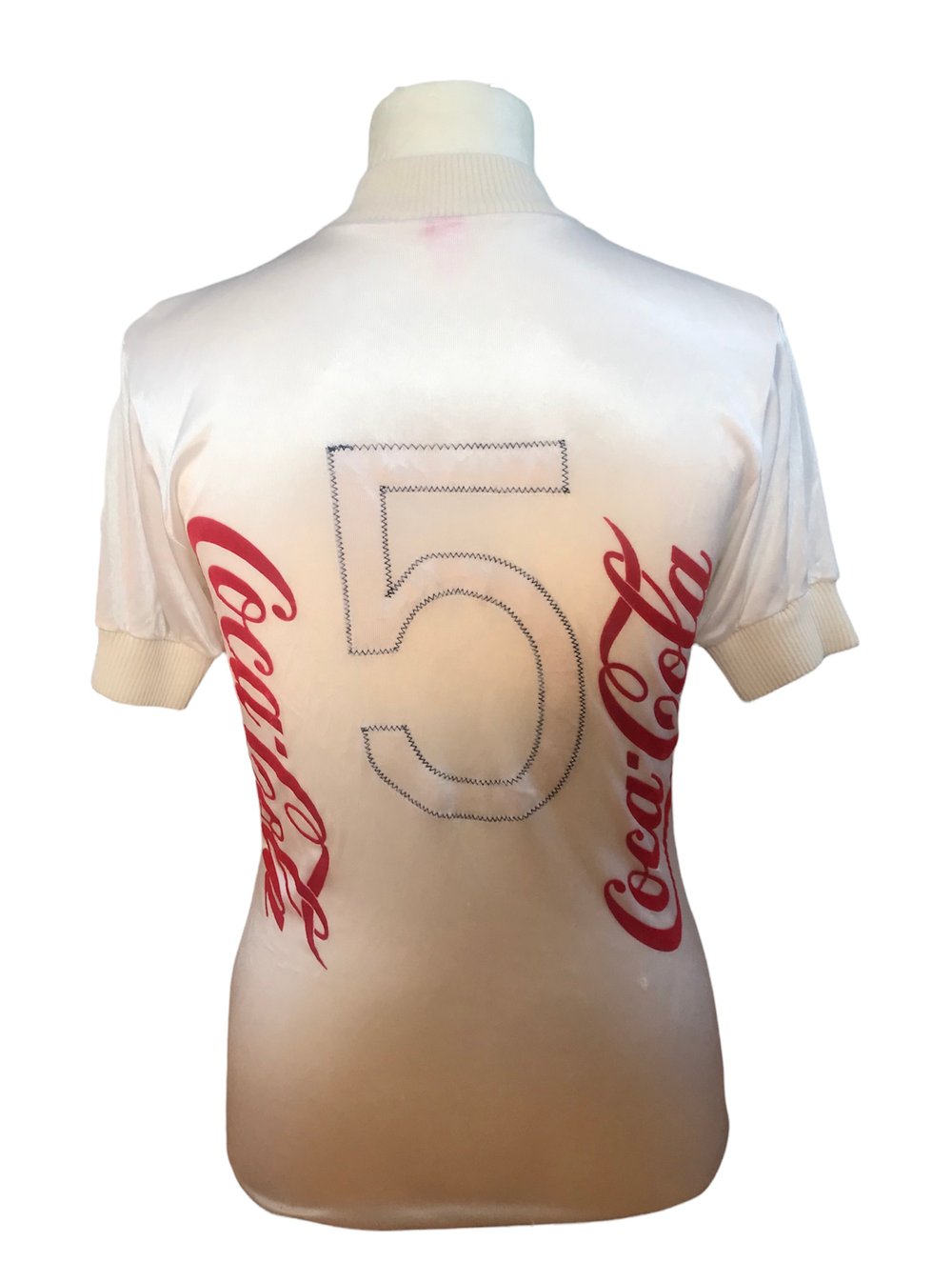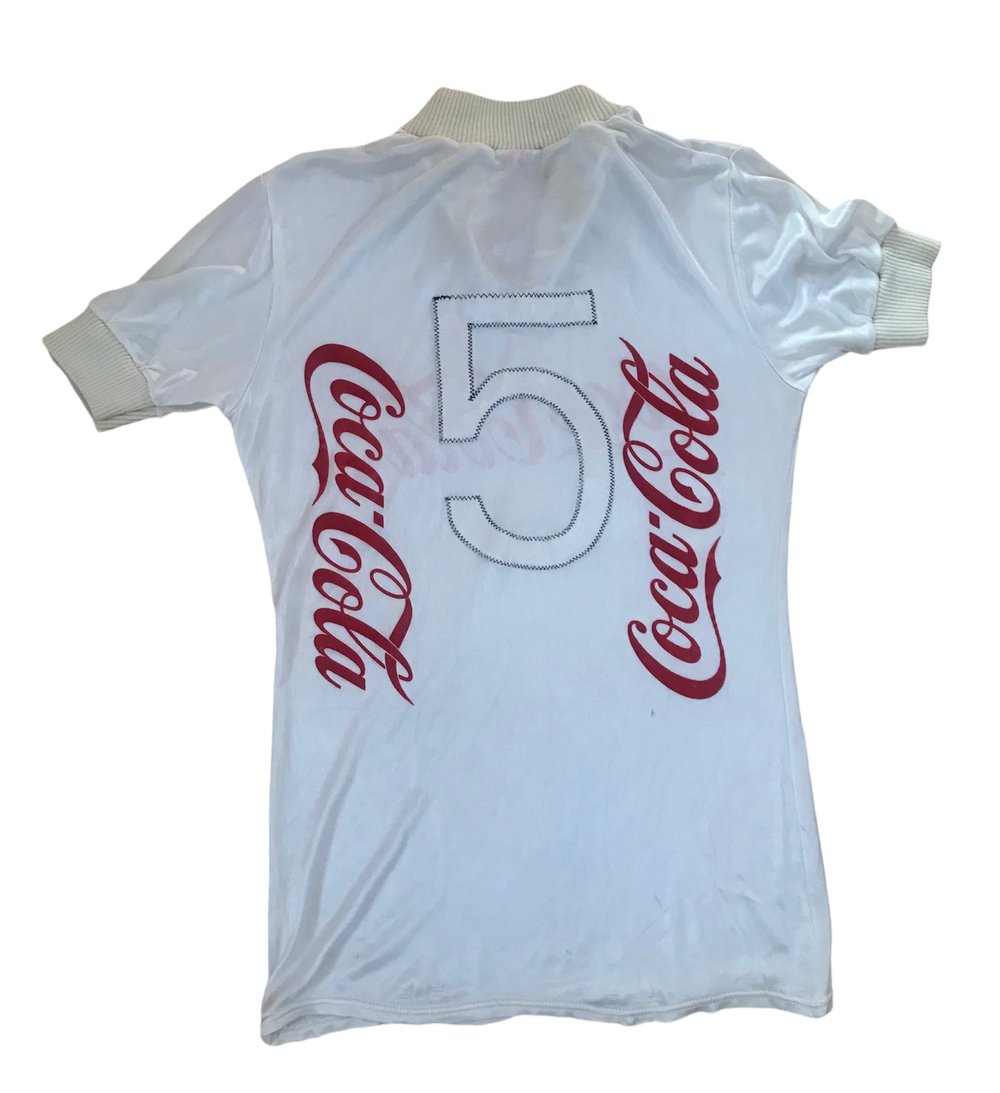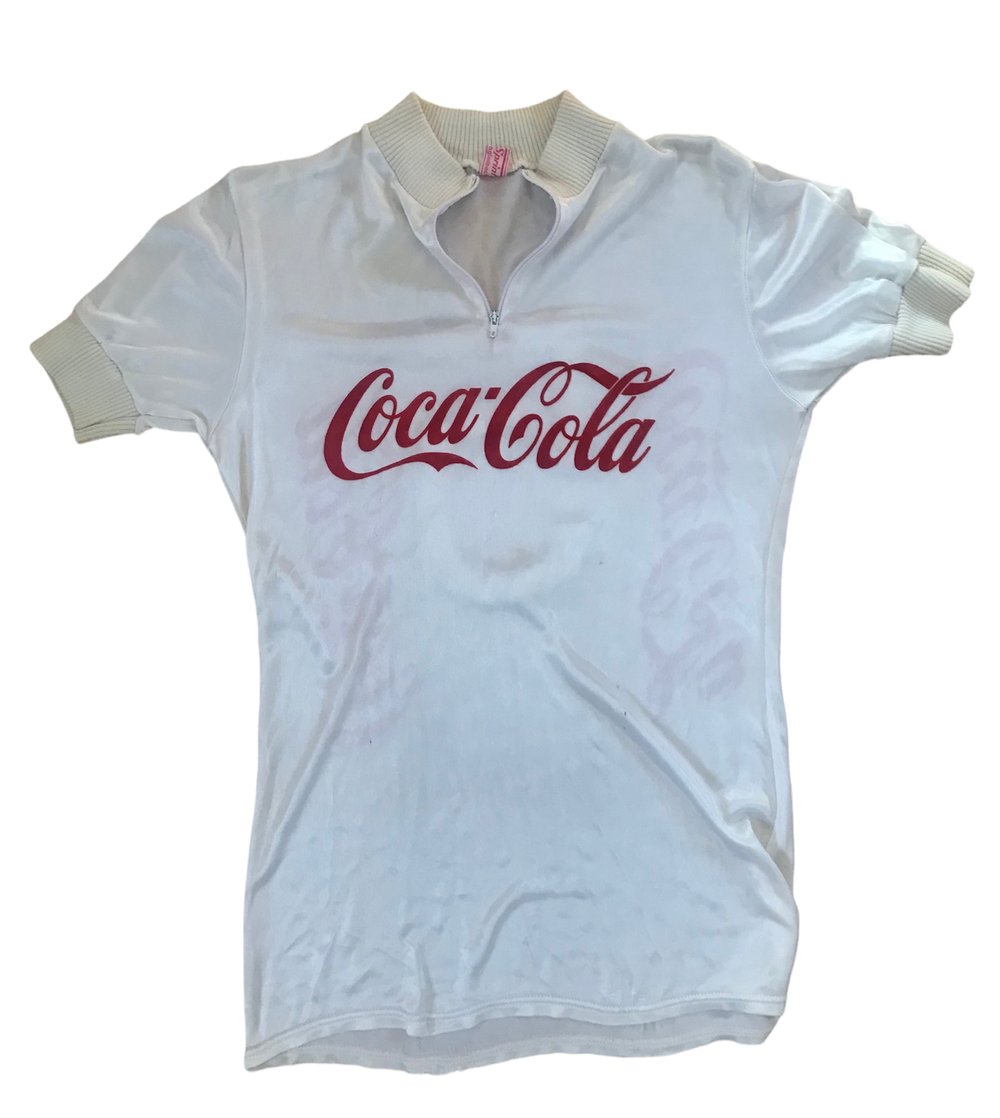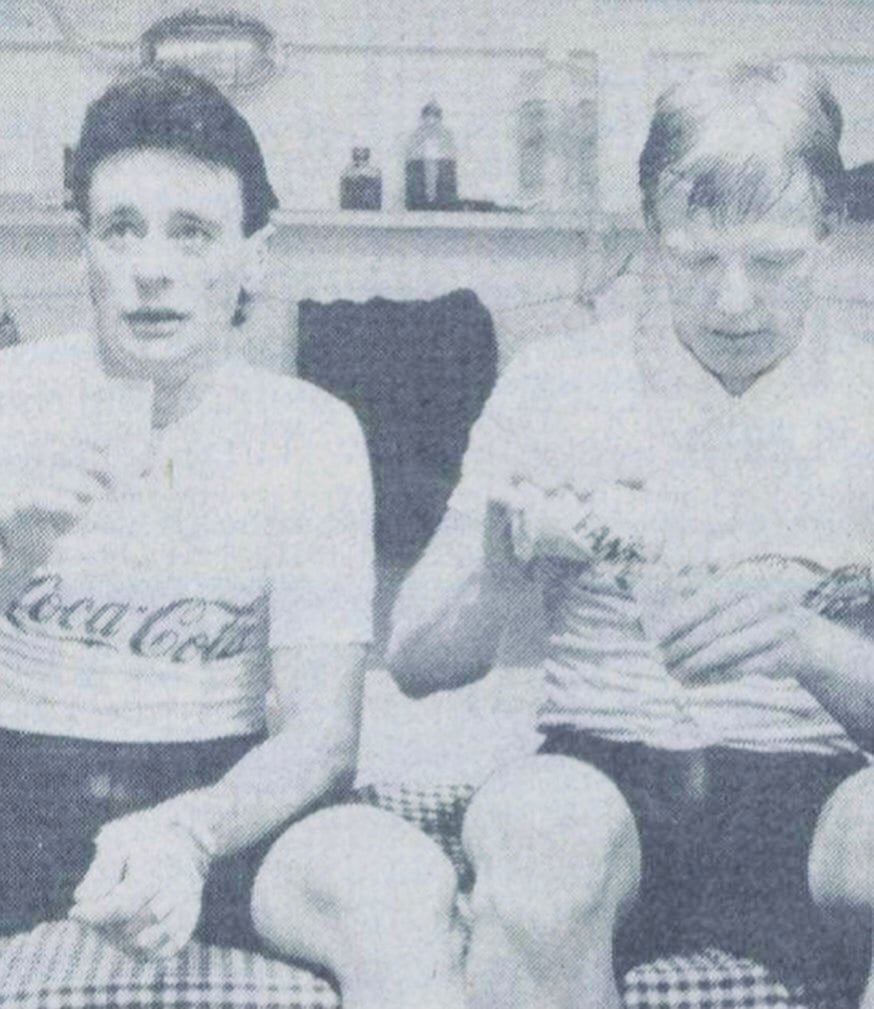 Description:
Authentic track jersey worn by Gary Wiggins and Robert Dill-Bundi for the 6 days of Cologne. Coca-Cola sponsored the team number 5 of the 6 days of Cologne from 1982 to 1987. Here is a summary of the riders who wore the jersey: 1982 (Braun-Pijnen) 1983 (Dill-Bundi - Hermann) 1984 (Dill-Bundi - Wiggins) 1985 (Bolten-Schiaphoff) 1986 (Tourné-De Wilde) 1987 (Doyle-Oersted). In 1988, it will be Golden Kölsch who will sponsor the white jersey of number 5. The Six Days of Cologne was a six-day track cycling race held annually in Cologne, Germany. First edition in 1928, final edition in 1998, most wins (Albert Fritz, Germany).
Gary Wiggins (1952-2008), is a track cyclist who competes internationally in derny, madison and six days for Australia, father of the 2012 Tour de France winner, Sir Bradley Wiggins. He rode 73 sixes in his career (1977-1987) including a win at Bremen in 1985 with Britain's Tony Doyle. When he was with Doyle he also won the European madison championships in Switzerland on November 26 th 1984.
Robert Dill (born 18 November 1958 in Chippis, Valais) is a racing cyclist from Switzerland. He competed for Switzerland in the 1980 Summer Olympics held in Moscow, Soviet Union in the individual pursuit event where he finished in first place. Professional 1980-1988. His last victories are the men's keirin during the World Championships 1983/1984 and the Six Days of Zürich 1982/1983. He competes in individual pursuit, keirin, professional individual pursuit, professional points race, professional sprint, madison, six days and team pursuit.
Color: Beautiful white garment with the iconic sponsor Coca-Cola! A must-have!
Condition: very good
• Manufactured from an 100% silk with flocked lettering
• The number 5 made of silk and hand-sewn on the back of the jersey
• Long length zip at the collar 15cm
• Short sleeves jersey
• Made in Germany by Thei-Sprint / Mönchengladbach 6
Size: Medium
Armpit to armpit: 45cm
Length: 70cm