Giuseppe Saronni - 1983 - Giro d'Italia - General Classification - Time Trial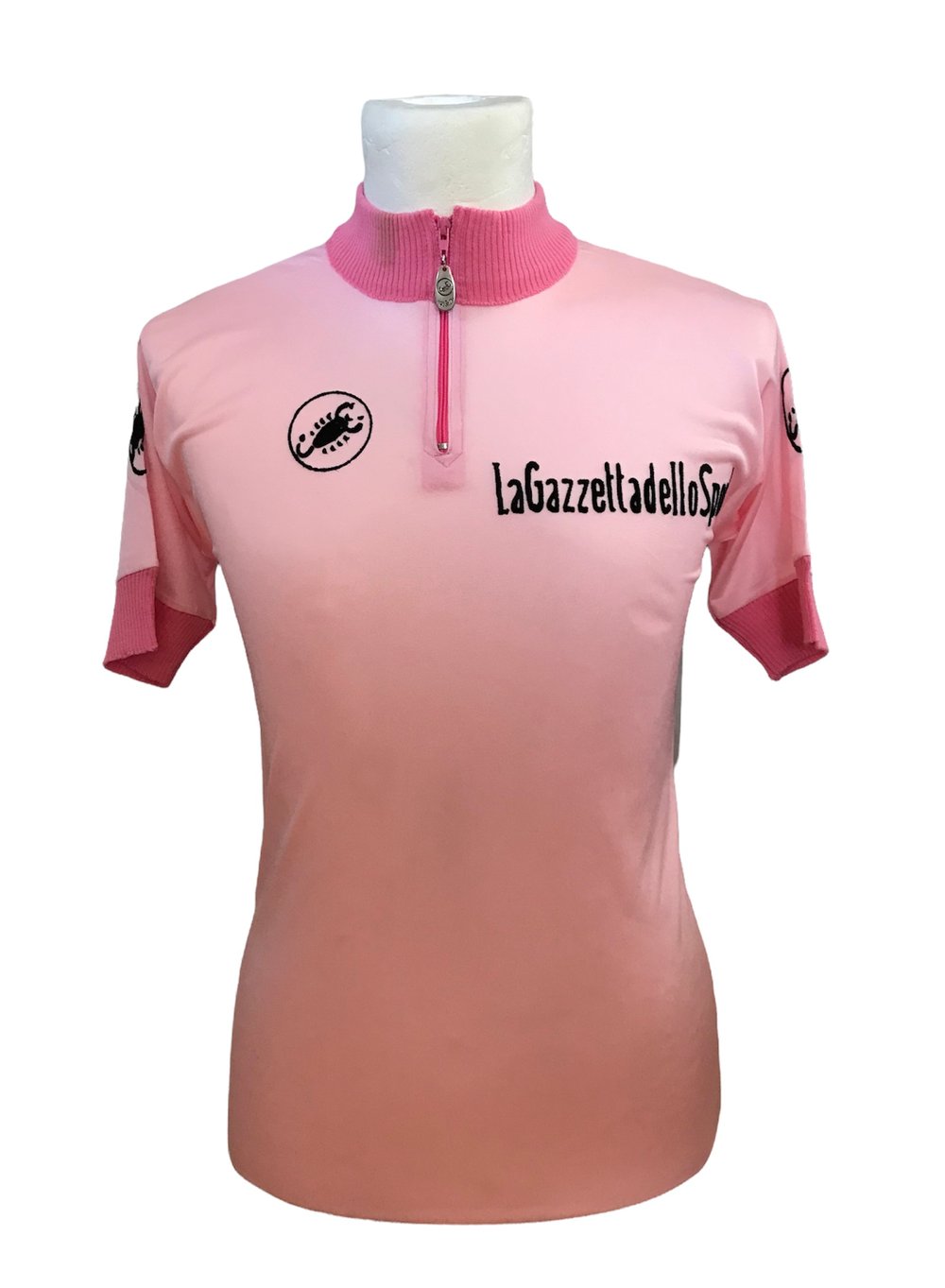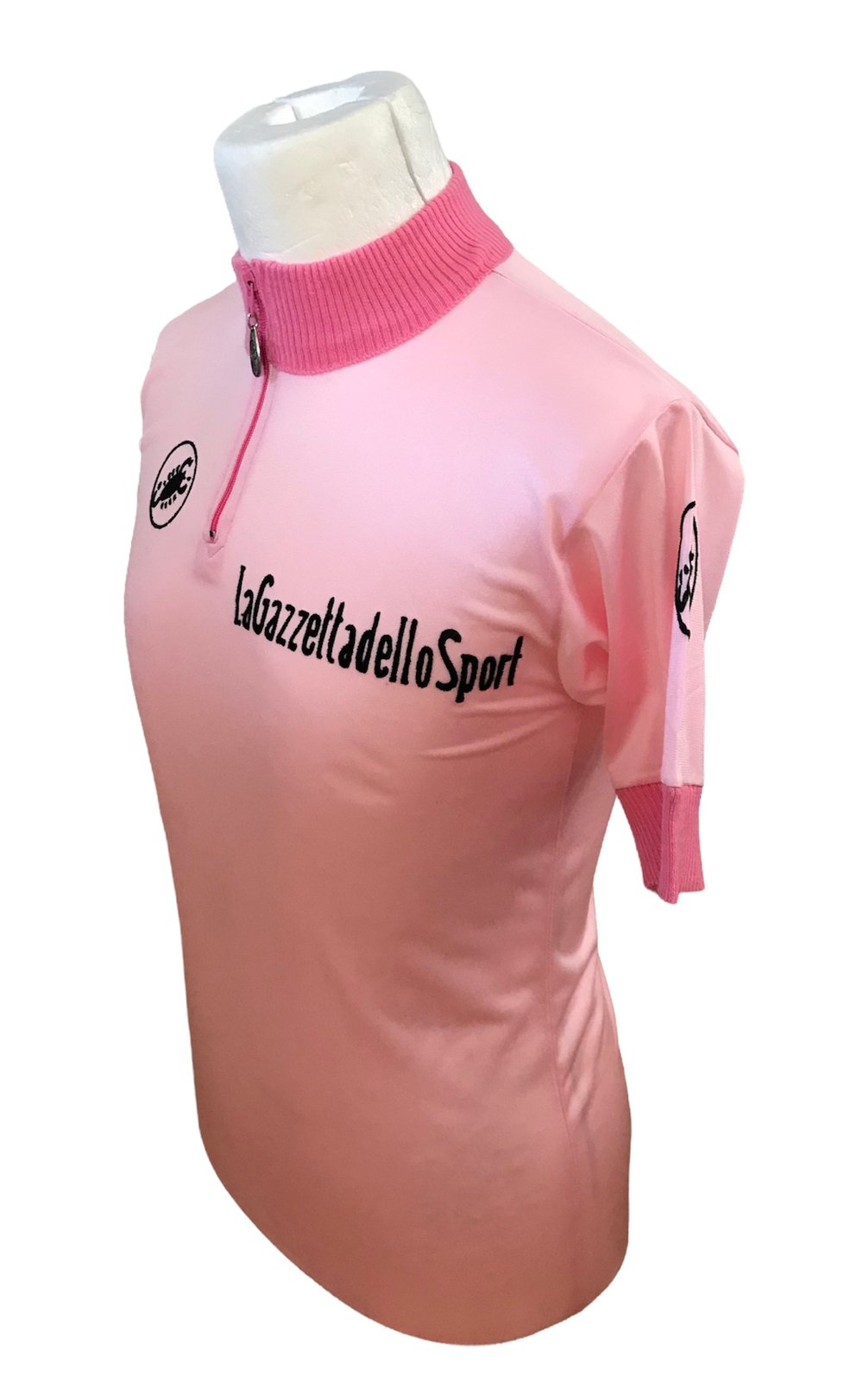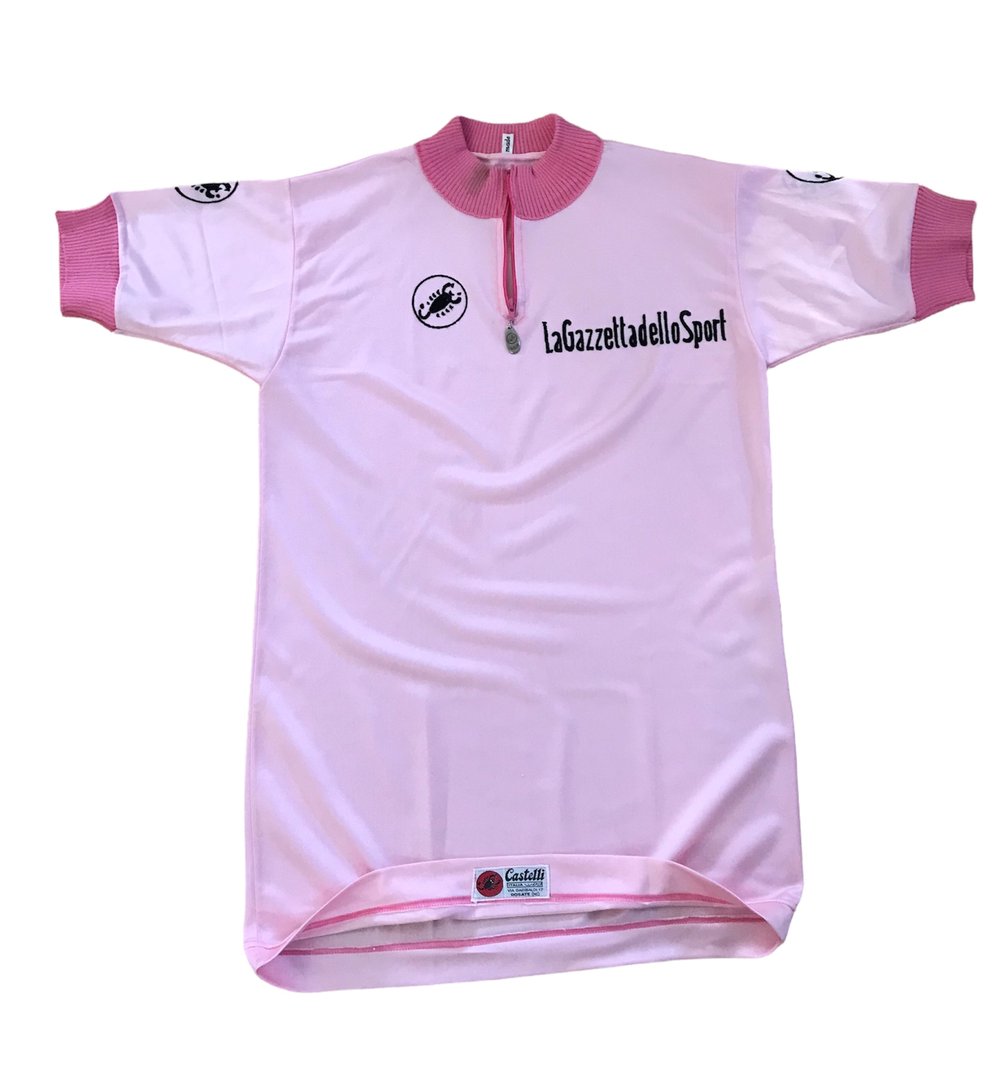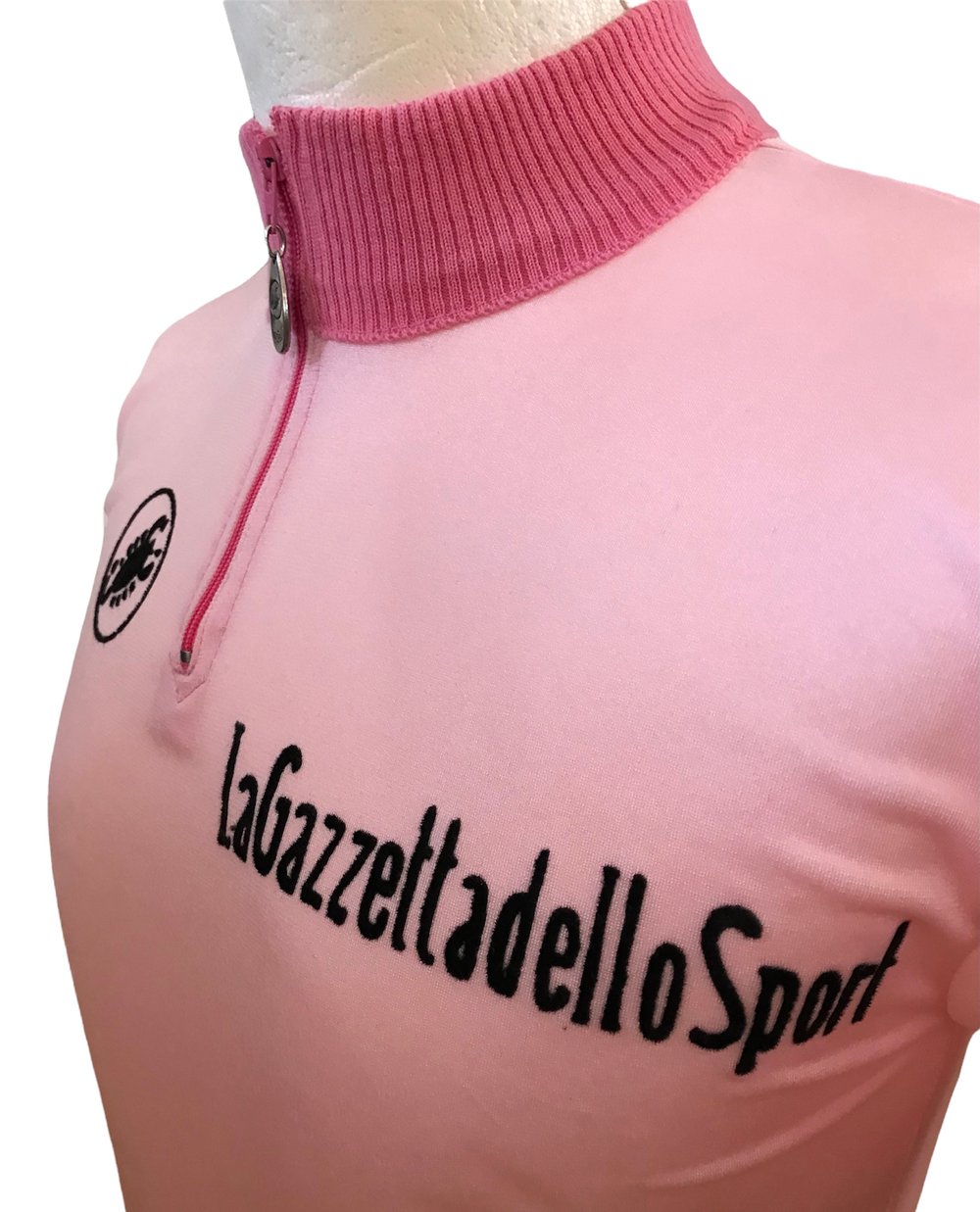 Giuseppe Saronni worn this authentic pink jersey during the two official time trials for the 66th edition of Giro d'Italia from May 12- June 5.
The 1983 route was probably the least challenging post-war route, with only one hard day in the mountains.
This was done to assist the two best Italian racers of the time, Francesco Moser and Giuseppe Saronni.
Neither were outstanding climbers.
With the generous time bonuses in play, even for the time trials, Saronni won a Giro d'Italia tailor-made for him.
Additional information:
Giuseppe Saronni leader of the General Classification after stage 12 worn the maglia rosa on Thursday, May 26 during the stage 13, Reggio Emilia - Parma 38 km individual time trial (cronometro).
Giuseppe Saronni still leader of the GC after stage 21 worn the maglia rosa on Sunday, June 5: 22nd and Final Stage, Gorizia - Udine 40 km individual time trial (cronometro).