1940s - Tour de France - Water bottle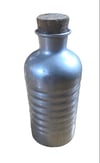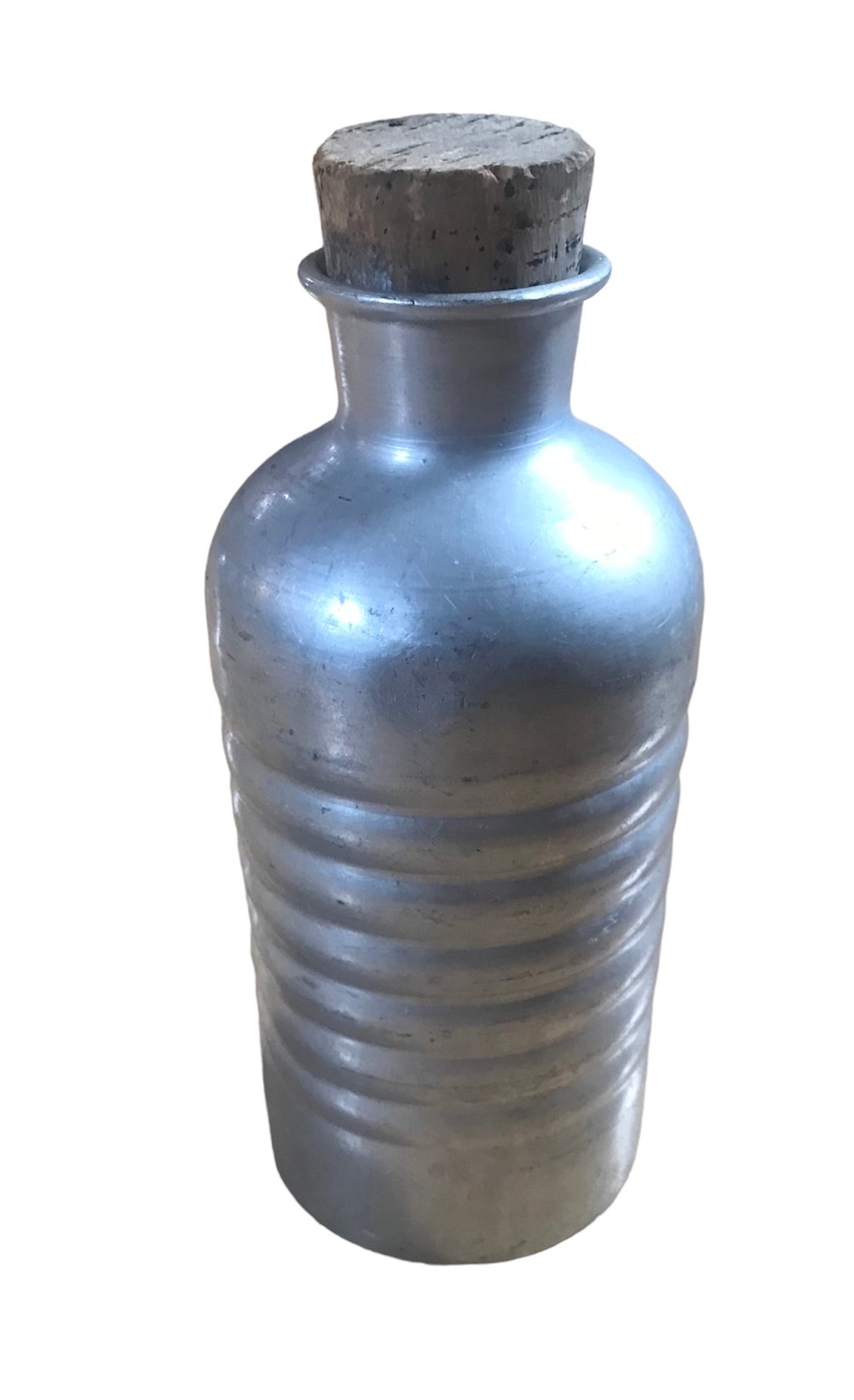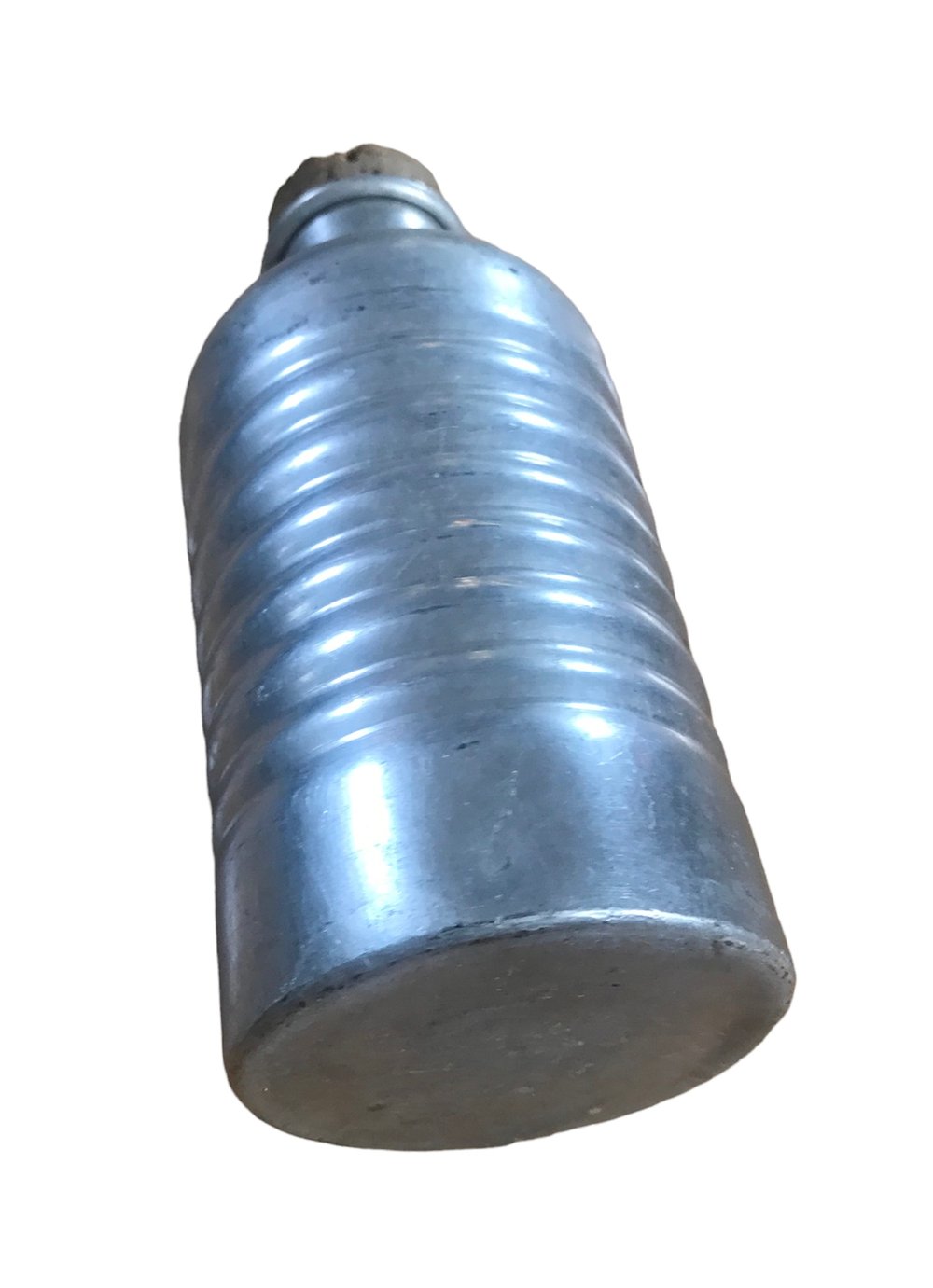 Description:
Appearance in 1947 on the post-war Tour de France of the first crimped aluminum water bottle, always of the same capacity (half a liter), close by a cork stopper maintained or not by a string, sometimes receiving a straw to suck the liquid.
They are always positioned by two in the center of the handlebar until 1949. The supply is made before the start and during the refueling in bags by the Sport Directors. There will be some variations of aluminum water bottles models.
Used by thirsty riders to the fountains to fill their water bottles on the road of the Tour de France!
Size: Approximately 16cm x 7cm
Made in France
PLEASE NOTE to review the photos carefully to determine the condition.
They can be found at all levels of the race: in the "musettes" at the "official feeding stations", in the team managers' cars that provide water for the lonely riders, and the leaders' teammates, the so-called water carriers, who are responsible for bringing the precious beverage to their thirsty champions. On average, a runner can drink up to 6 liters of water during a stage. The water bottle is therefore an indispensable ally of the cyclist, who pays great attention to it.
Additional information:
In the 1950s, deprived of direct assistance from team cars and limited to water refreshments at official controls, thirsty racers fetched water whenever they could, especially during unofficial raids in cafés.
These were impromptu descents on cafés and restaurants by the domestiques who would throw their bikes down at the side of the road, burst into the establishment and strip it bare of any bottles they could lay their hands on. With pockets full and any additional bottles stuffed up their jerseys the riders would hightail it back to the peloton to distribute their plunder among their team mates. For the café and restaurant owners it was good fun, a chance to rub shoulders with the riders and be part of the history of the race, and it gave them a story with which to regale customers for weeks to come. In most cases the race organizers would settle the bill afterwards.
It is a scene that we are unlikely to see repeated in modern professional cycling. Team cars start the day stocked with water, soft drinks, and the latest in sports performance drinks to ensure that the riders remain hydrated and fuelled. And, should they find themselves separated from the team car, there are always the motorbikes that shadow the peloton, ever ready to distribute their sponsors.
Today, riders continue to take on drinks at official feeding stations but may also be continuously supplied from kilometre 50. Restrictions still exist, most notably on final climbs and in the last 20 kilometres of a stage but this is more to prevent vehicles from impeding the race or providing a tow for riders taking advantage of their slipstream.