Advertising poster of Bernard Hinault for Reynolds 753 tubes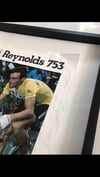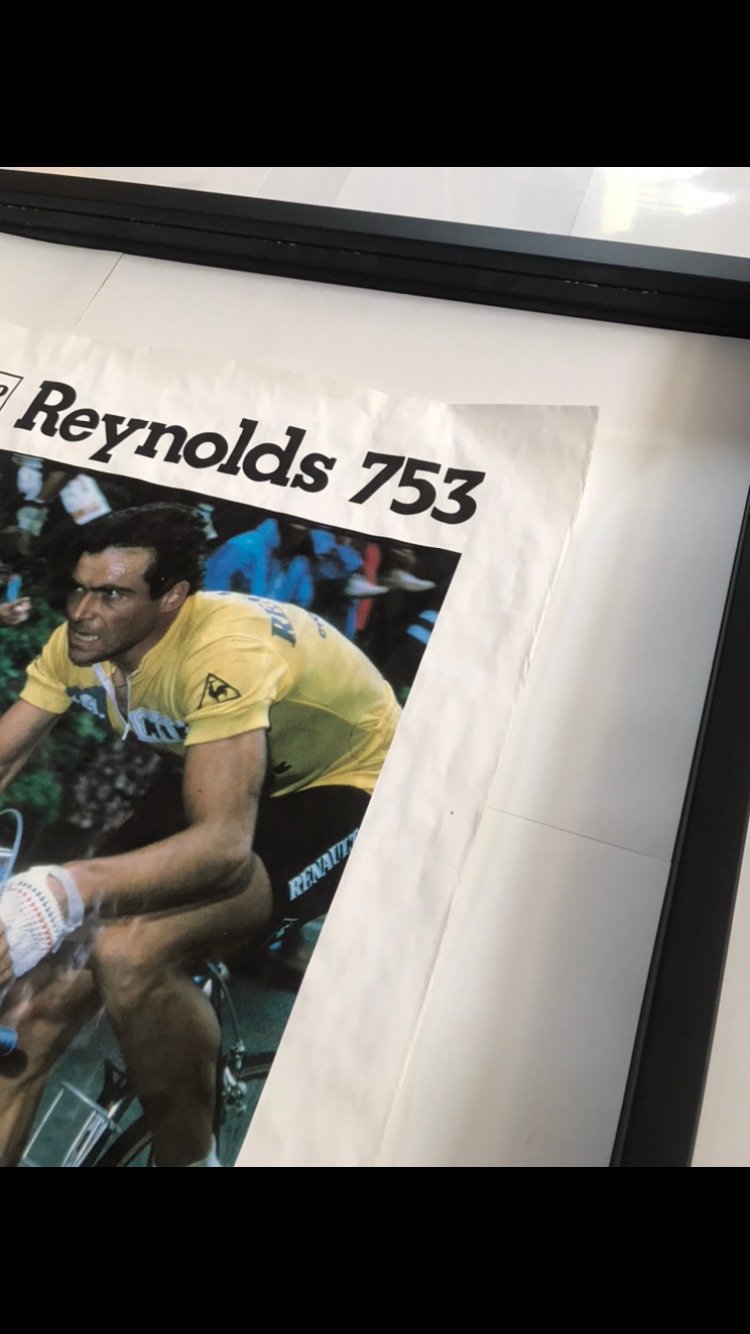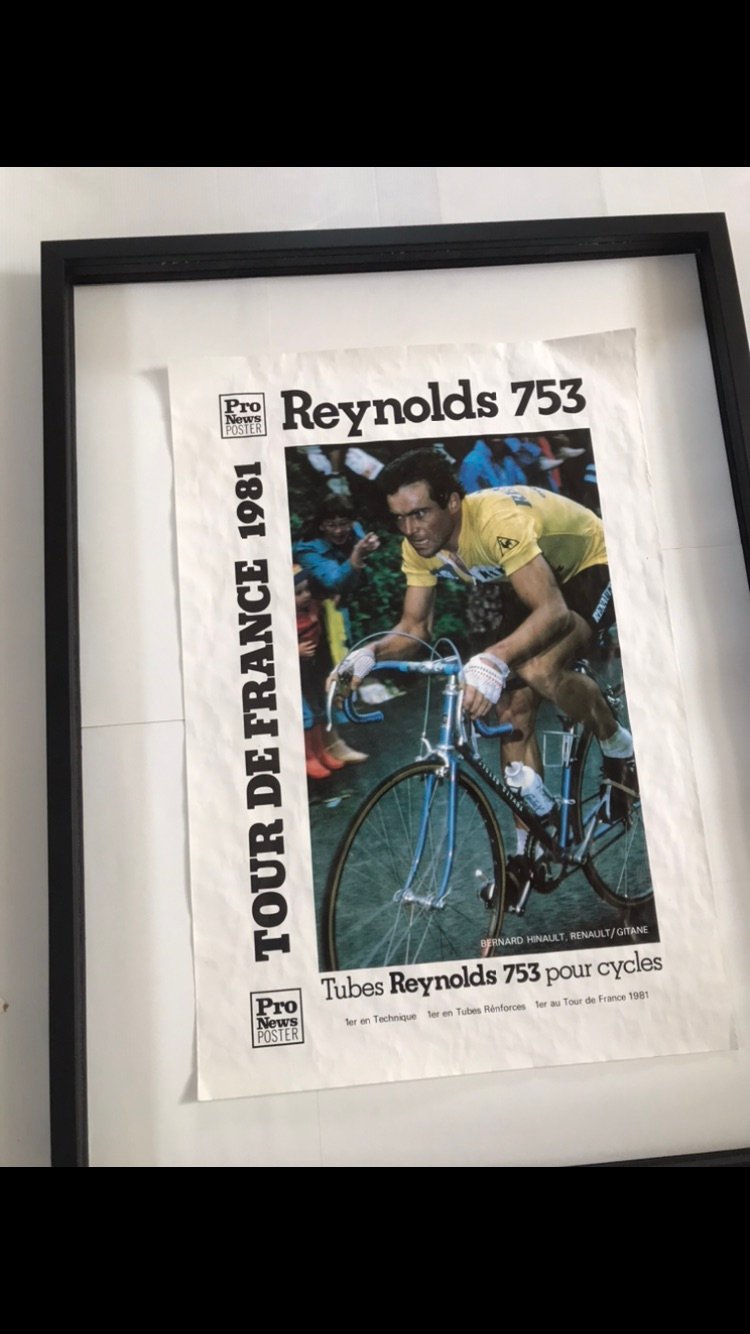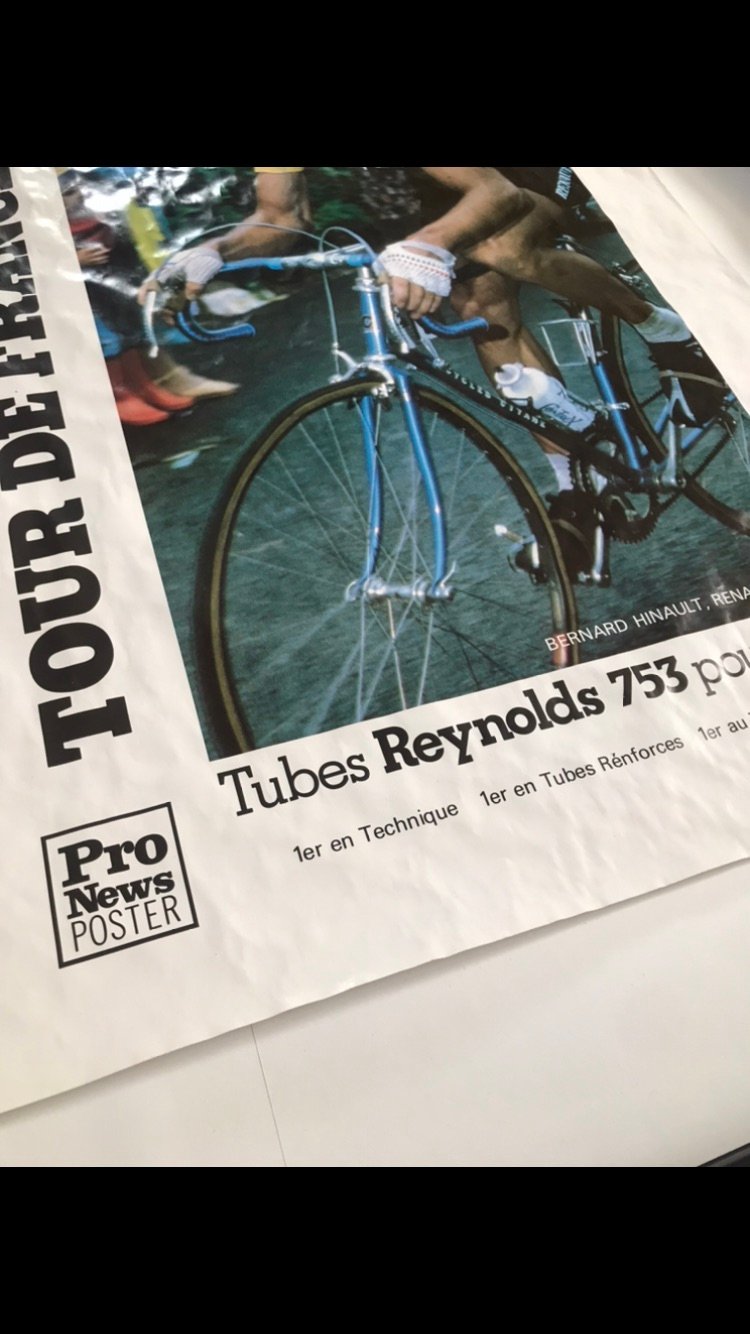 Description:
Reynolds 753 was essentially a heat-treated version of the company's familiar 531 manganese alloy steel. The heat treating boosted the tensile strength of the steel by about 50% and made it possible to draw the tubing much thinner than regular 531.
In the 1970s, in a quest to reduce weight amid early experiments with titanium and carbon fiber bicycles, the Reynolds company introduced a new tubing that they hoped would give them the competitive edge and become the ultimate steel tubeset: 753.
Year: 1981
Printed in England by Imprimerie Pro News Poster
Size: Approximately 39 x 56,5cm (15 x 22inches)
PLEASE NOTE to review carefully the photos to determine the condition.
Additional information:
Originally developed and tested in secret in the early '70s, Reynolds 753 was introduced to the public at the Paris Cycle Show in the Fall of 1975, but the company could already boast of a world championship (in the 5000m pursuit) and a new world record (50 mile time trial) with the tubing. The Raleigh racing team had raced in 1974 on 753 frames that were labeled as 531.