Marc Madiot - 1983 - Renault Elf Cycles Gitane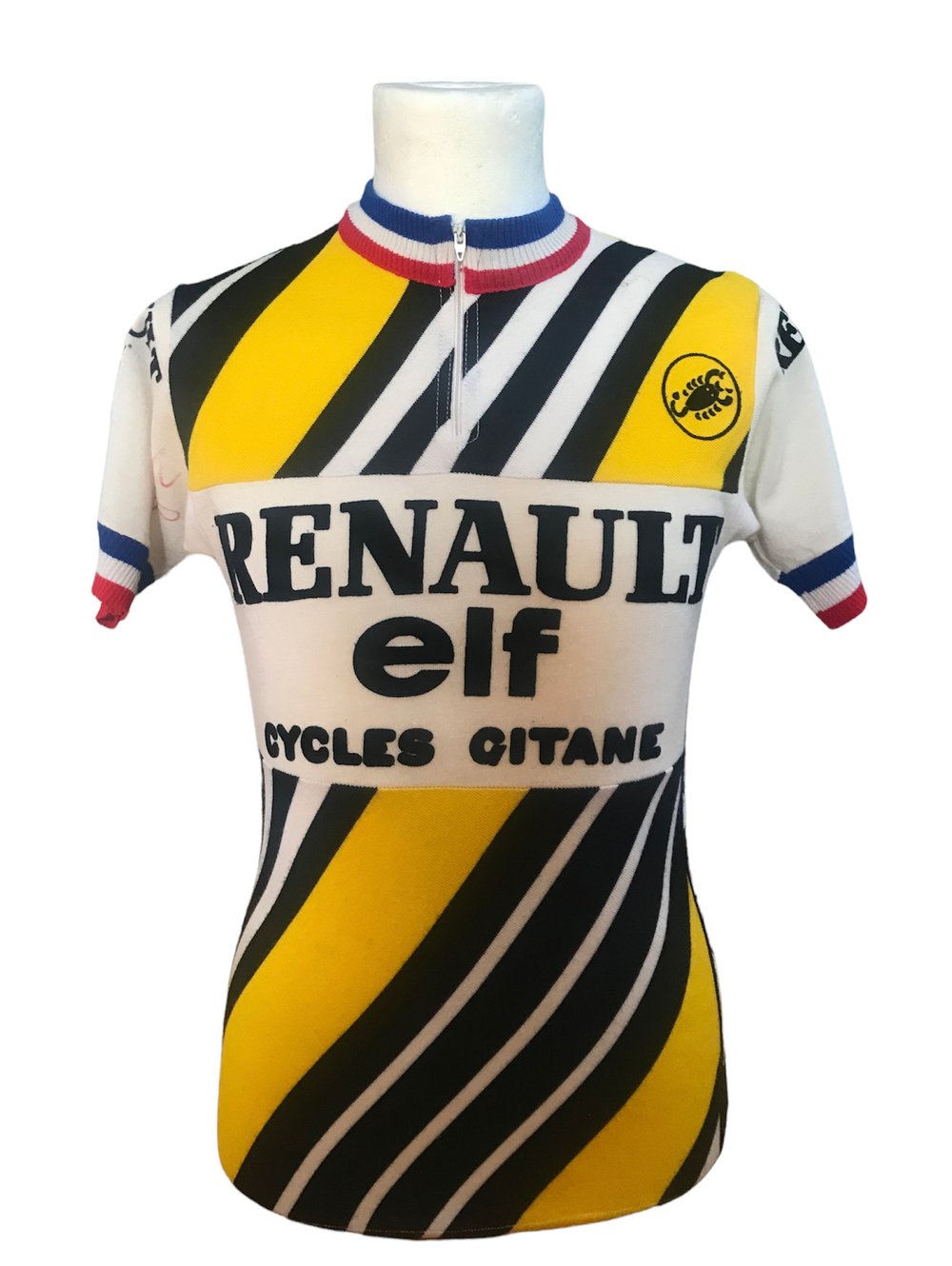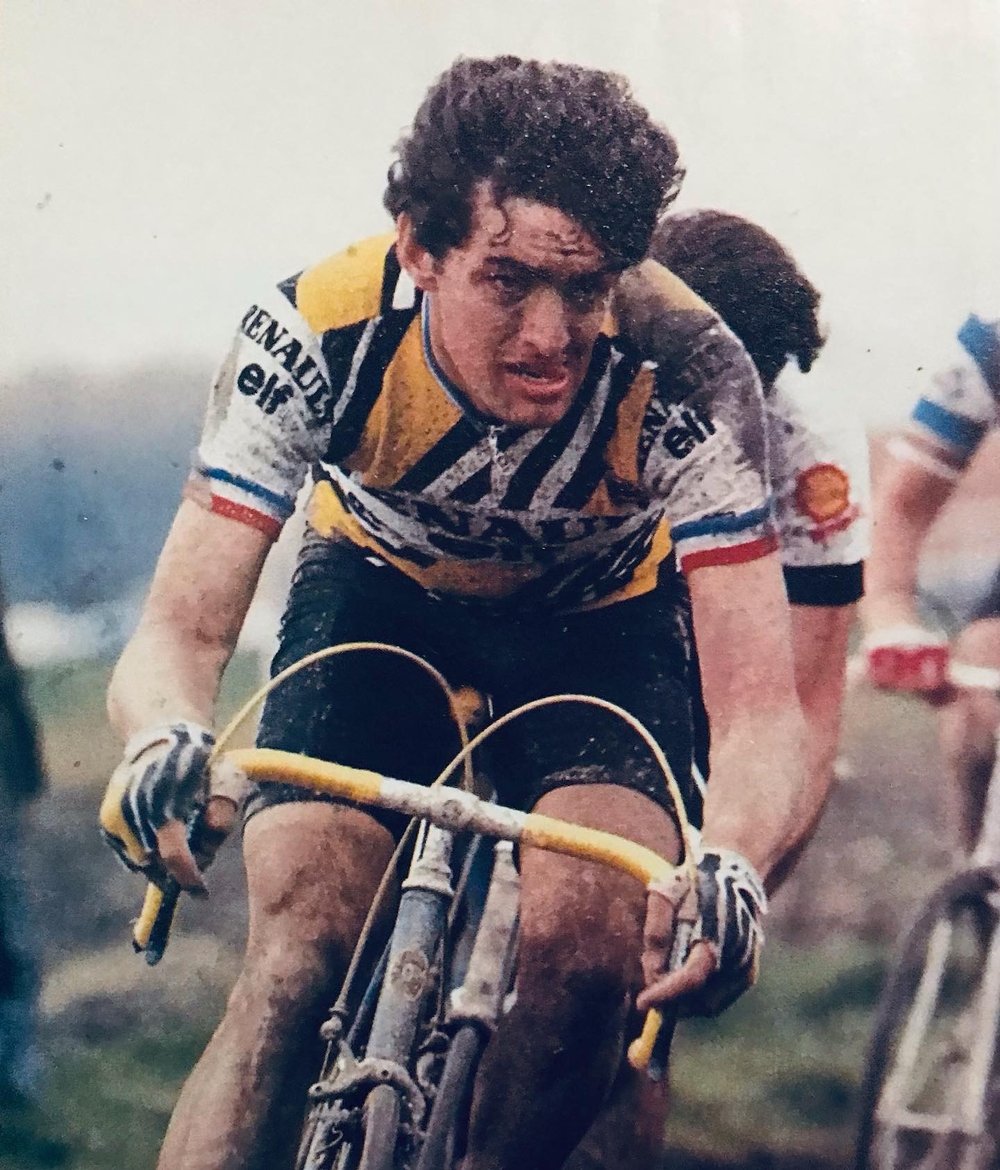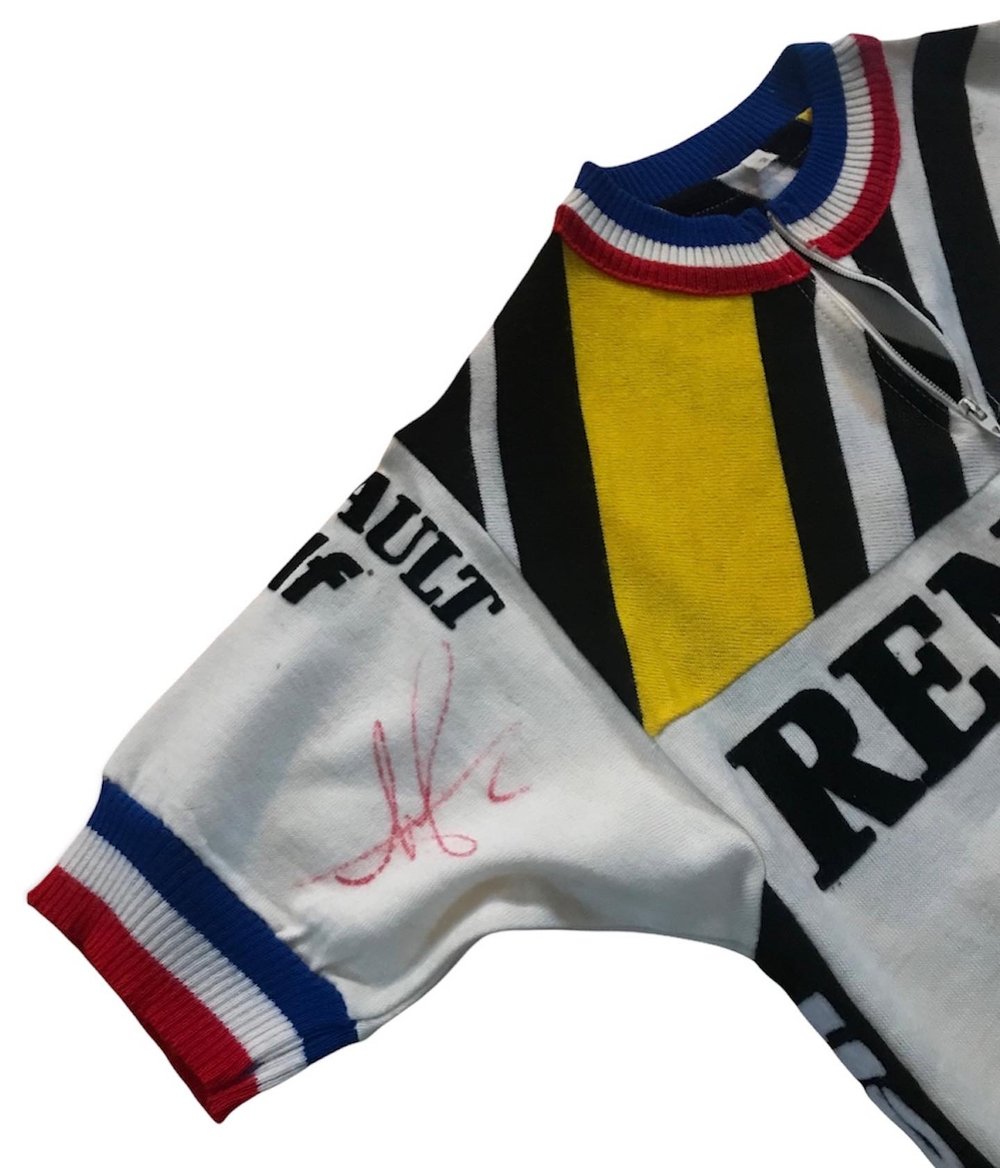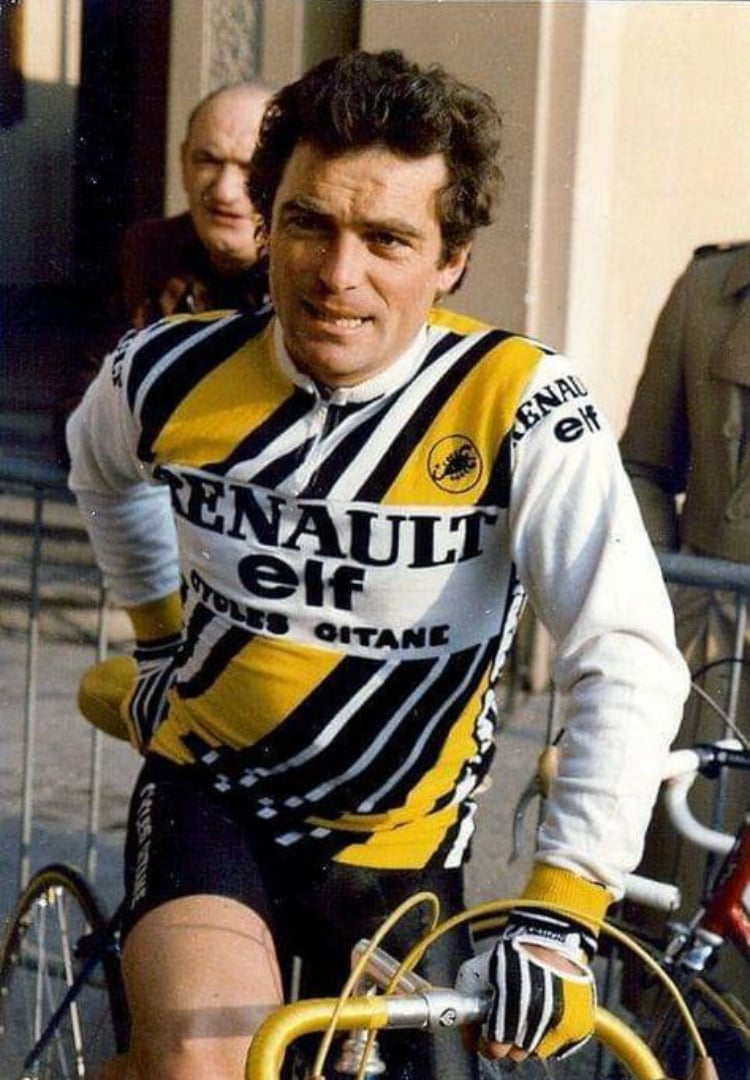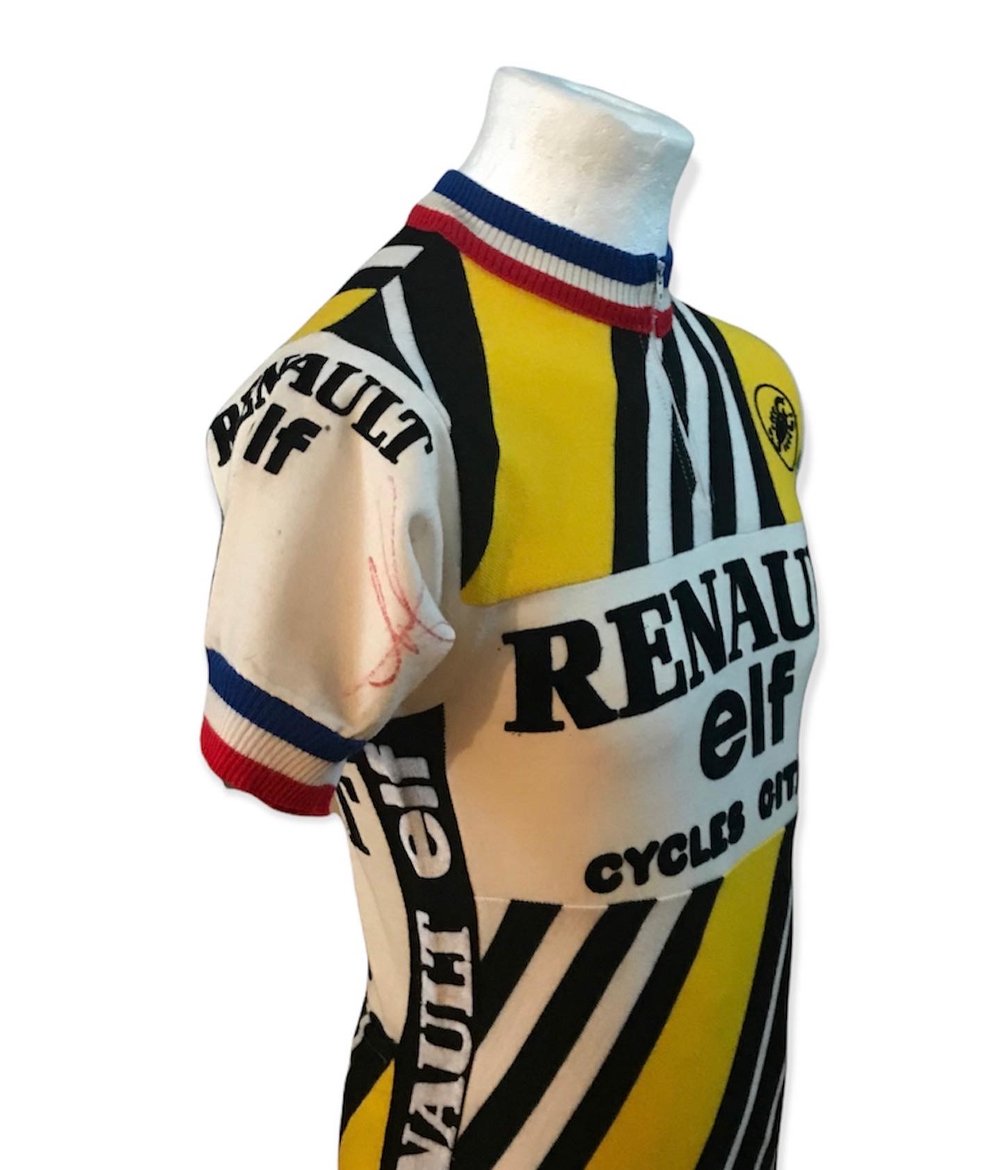 Description:
Iconic combination of yellow and black with the inclusion of the French National trims following the French cyclo-cross title won by the team rider Marc Madiot in 1982. Signed by the rider.
One of the most eye-catching ever produced - which evokes the colours of the wasp, the design will remain almost unchanged since Renault took over the sponsorship of Gitane cycles in 1978, which became a subsidiary of the Régie.
The design is a variation of the famous diamond logo, pure and dynamic, created by the Hungarian painter Victor Vasarely for a small star of the 1970s, the Renault 5.
The team was created in 1978 after the Renault auto group purchased the Gitane bicycle manufacturer and became the main sponsor of the Gitane–Campagnolo cycling team that was directed by former French cycling champion Cyrille Guimard and featured the promising young cyclist Bernard Hinault.
From 1978-80, the team was known as Renault-Gitane but, from 1981–85, the team was Renault-Elf. Elf being an oil company that was owned by the Renault auto group.
Bernard Hinault and Laurent Fignon, two great French champions, were the best ambassadors of the Régie Renault - they won 6 Tours de France between 1978 and 1985!
Marc Madiot (born 16 April 1959), was a French former professional road racing cyclist and double winner of Paris–Roubaix in 1985 and 1991. National Cyclo-cross Championships (1982), National Road Race Championships (1987), Tour de France (1 stage).
Twice winner of Paris-Roubaix (1985 and 1991), Marc Madiot is in love with the Hell of the North: "Roubaix is more about envy than luck".
Color: The iconic black and yellow colour scheme offset by the inclusion of the French National trims.
Condition: very good
• The switch from Le Coq Sportif to Italian manufacturer Castelli saw a return to wool for the jersey and the use of flocked lettering.
• Manufactured from an 80/20 wool acrylic mix
• Marc Madiot's signature on the right sleeve
• Long length zip at the collar 12,5cm
• Three back pockets at the rear
• Short sleeves jersey
• Made in Italy by Castelli
Size: Small/Medium
Armpit to armpit: 41cm
Length: 71cm