Mid 50's/early 60's 🇫🇷 Felix Potin - Helyett tracksuit made by Unis Sport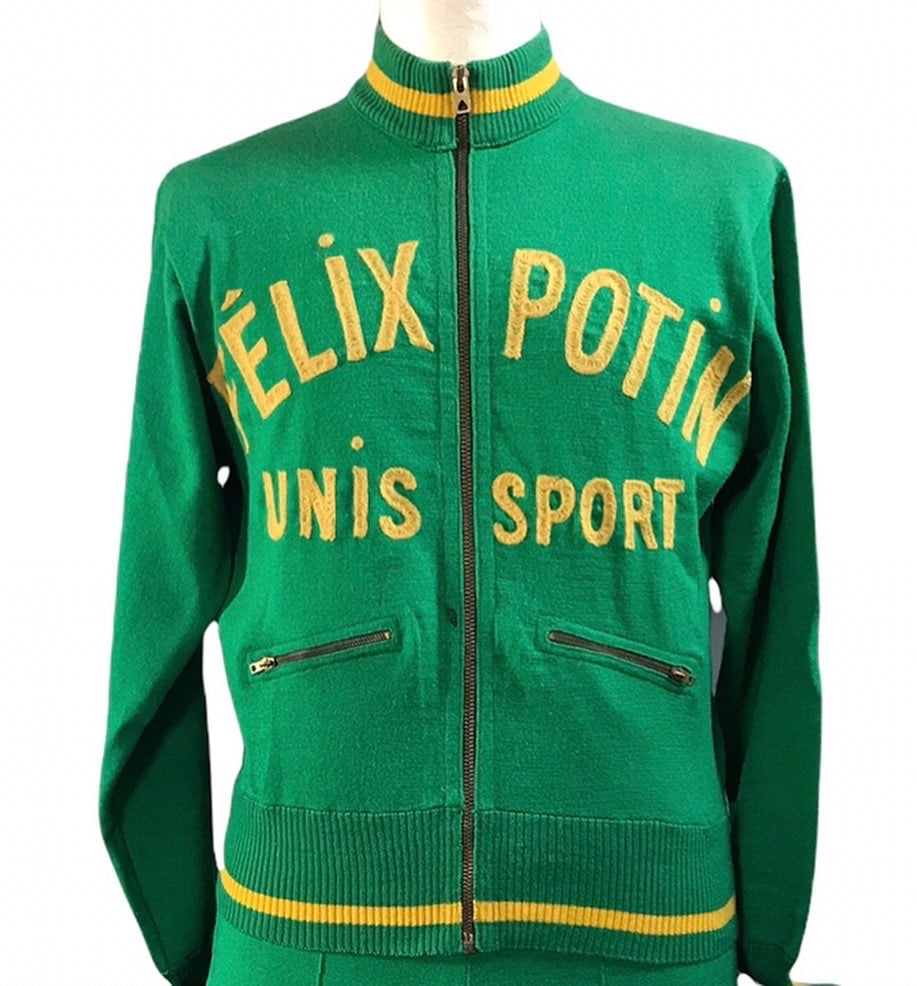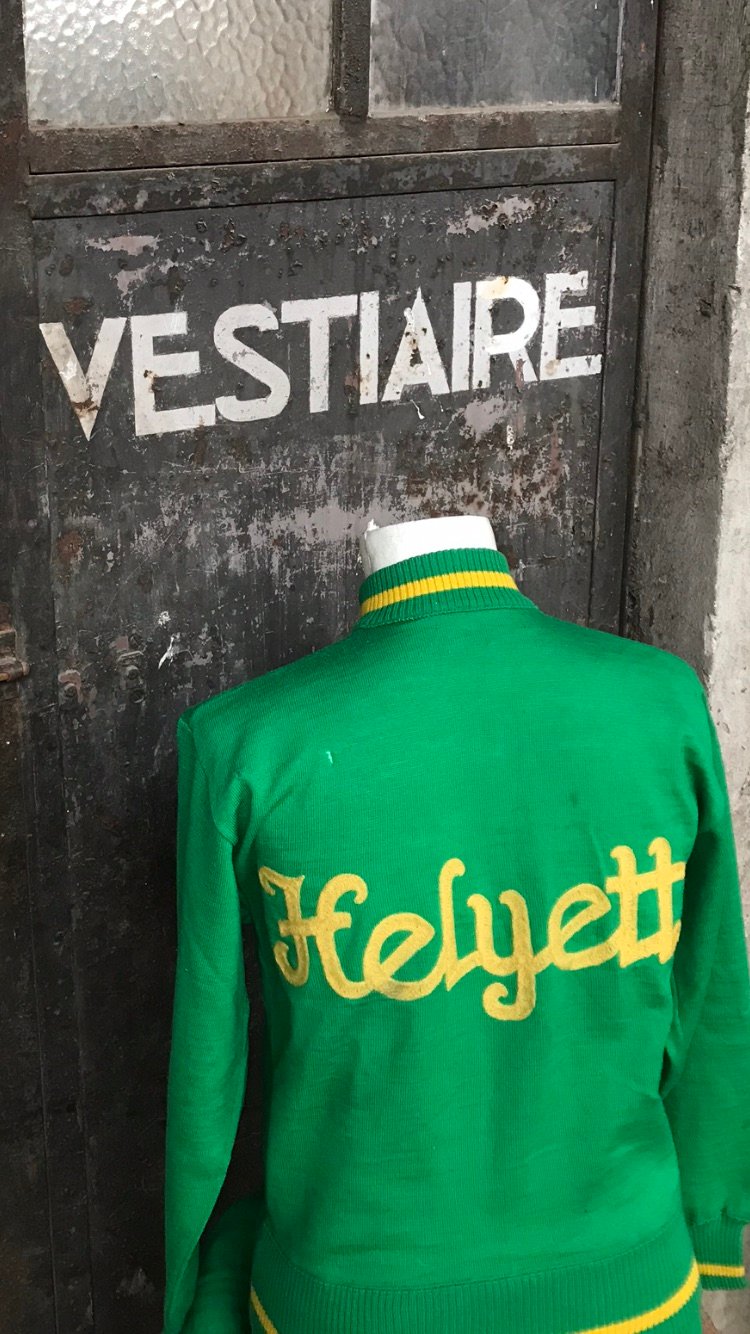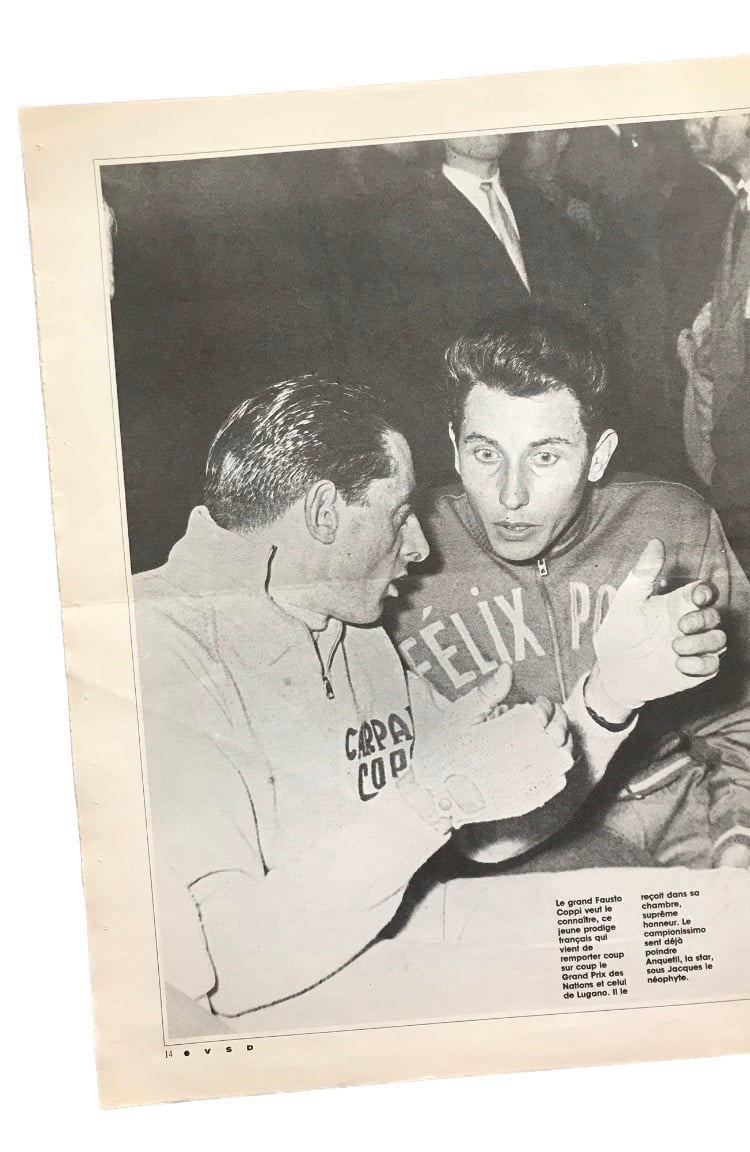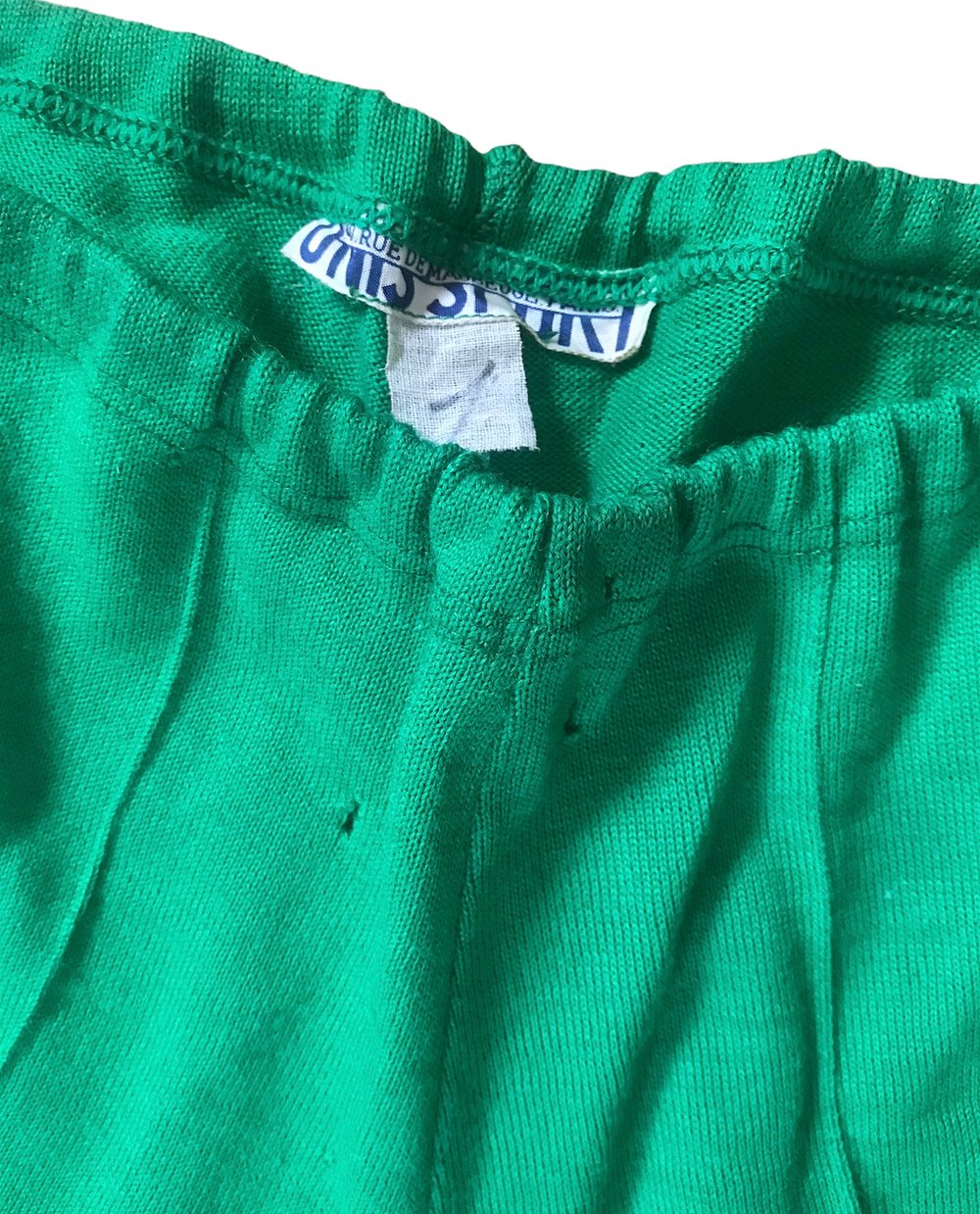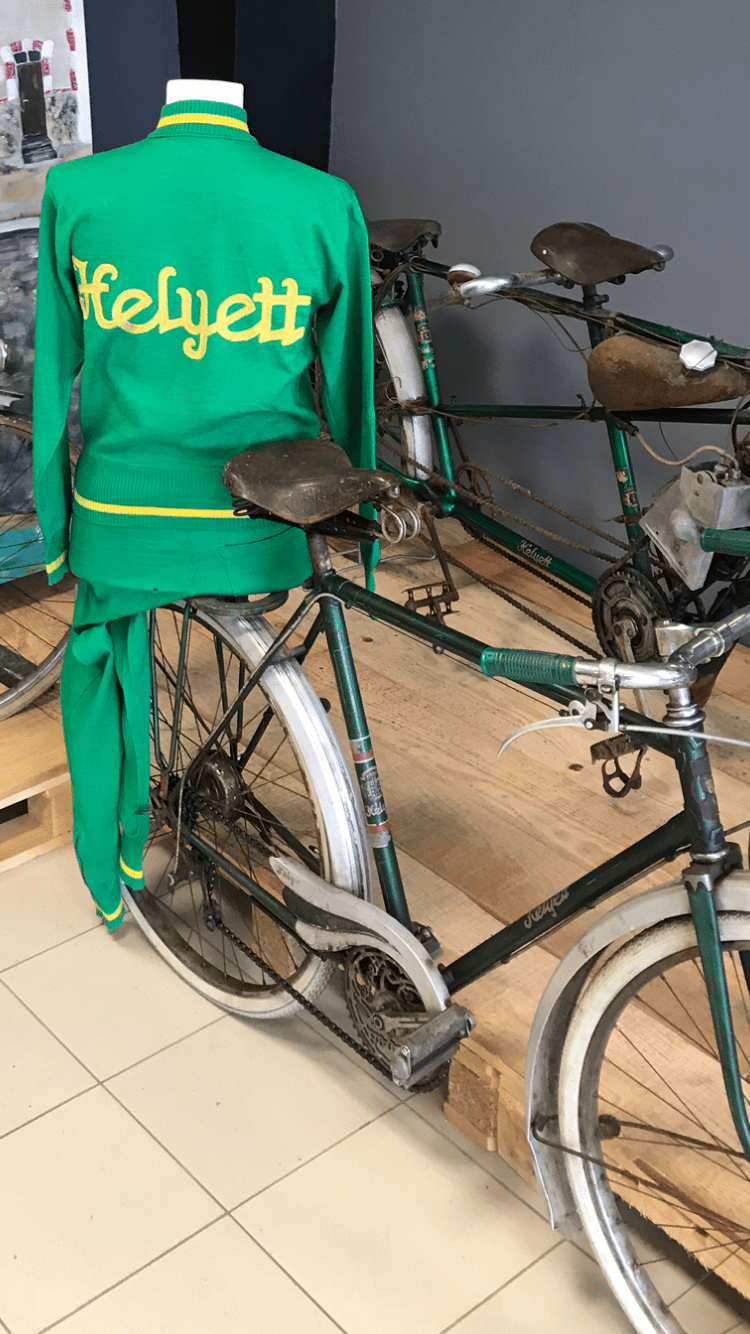 Description:
This legendary and extremely rare cycling tracksuit looks fantastic, made of 100% pure wool, was used as training gear, but also as casual wear before and after the races.
Photo of the Unis Sport-Felix Potin-Helyett jacket taken inside the factory in 2019, the workers' changing room as left after a mass job cut at the end of July 1962, which forged the history of Helyett cycles.
The glorious 1962 season proved fatal for the now-famous company from Sully-sur-Loire, which withdrew from professional cycling at the end of the year, before selling Helyett. The green bikes gradually disappeared from the pelotons.
This includes pant and jacket made by Unis Sport who was the specialist in quality cycling equipment from the 1930s to the mid-1960s.
Officially chosen by "l'Auto" for the riders of the Tour de France. The national brand of sporting goods and the first specialized French factory. 40, rue de maubeuge - Paris (9e)
Color: Yelllow lettering on a green background
Condition: Flawless New Old Stock
Size: Small
• Manufactured from an 100% pure wool with chain-stitched lettering
• Long sleeves
• Jacket with length zip 54cm
• Two small pockets on the front of the jacket with zipper
• Made in France by Unis-Sport
• Pant length 96cm with length zip at the bottom 20cm
PLEASE NOTE to review the photos carefully to determine the condition.
Description:
Photo de la veste Unis Sport-Felix Potin-Helyett prise à l'intérieur de l'usine en 2019, le vestiaire des travailleurs tel que laissé après une suppression d'emplois collective fin juillet 1962, qui ont forgé l'histoire des cycles Helyett.
La glorieuse saison 1962 est fatale à la désormais célèbre entreprise de Sully-sur-Loire, qui se retire définitivement du cyclisme professionnel à la fin de l'année, avant de céder Helyett. Les vélos verts disparaissent peu à peu des pelotons