1982- Original poster of Giovanni Battaglin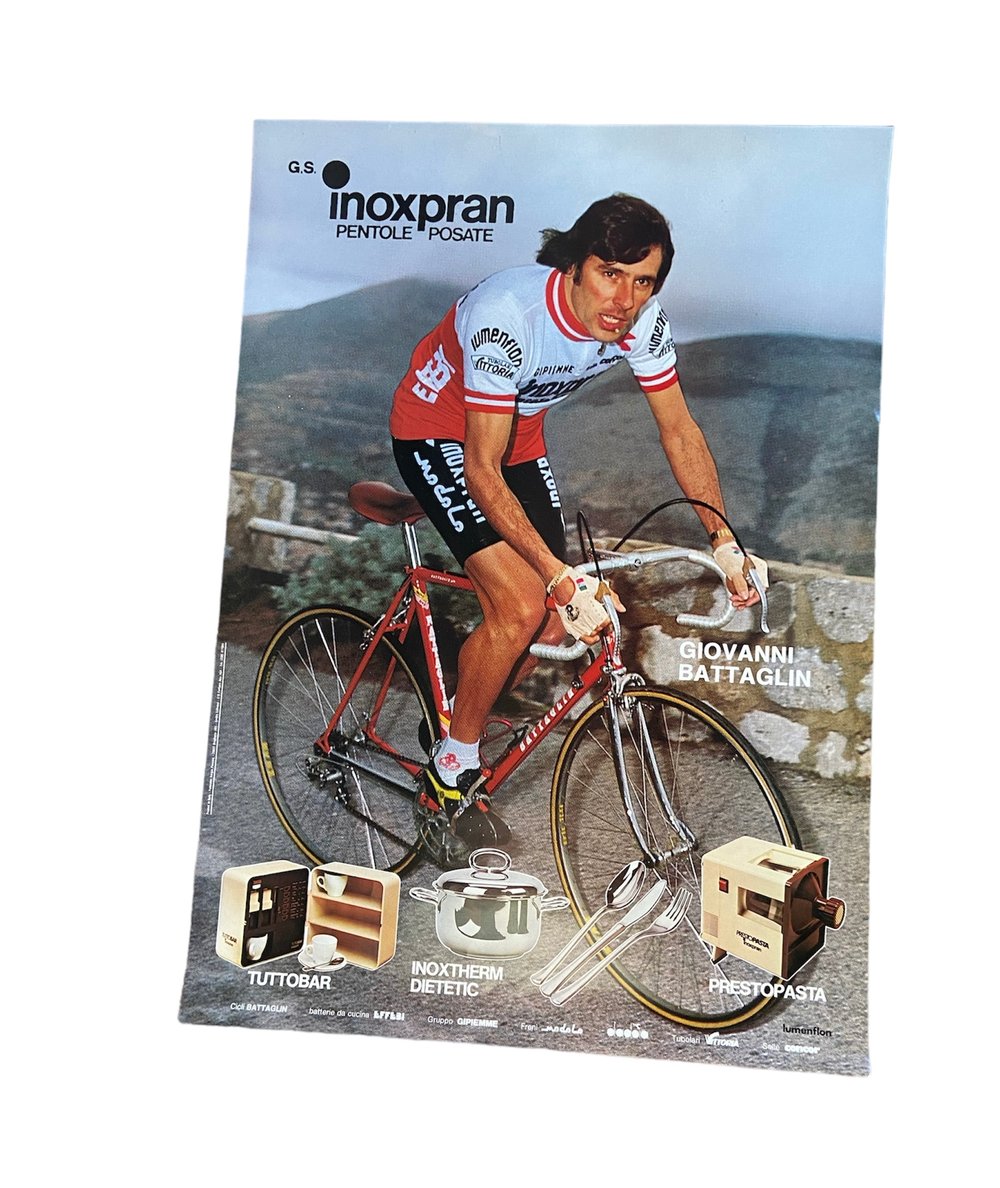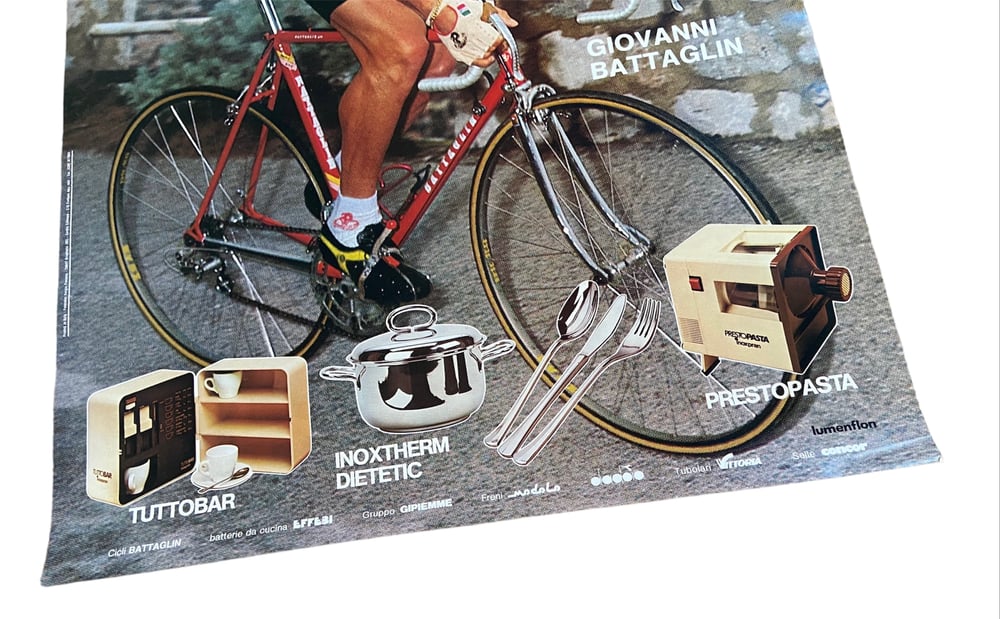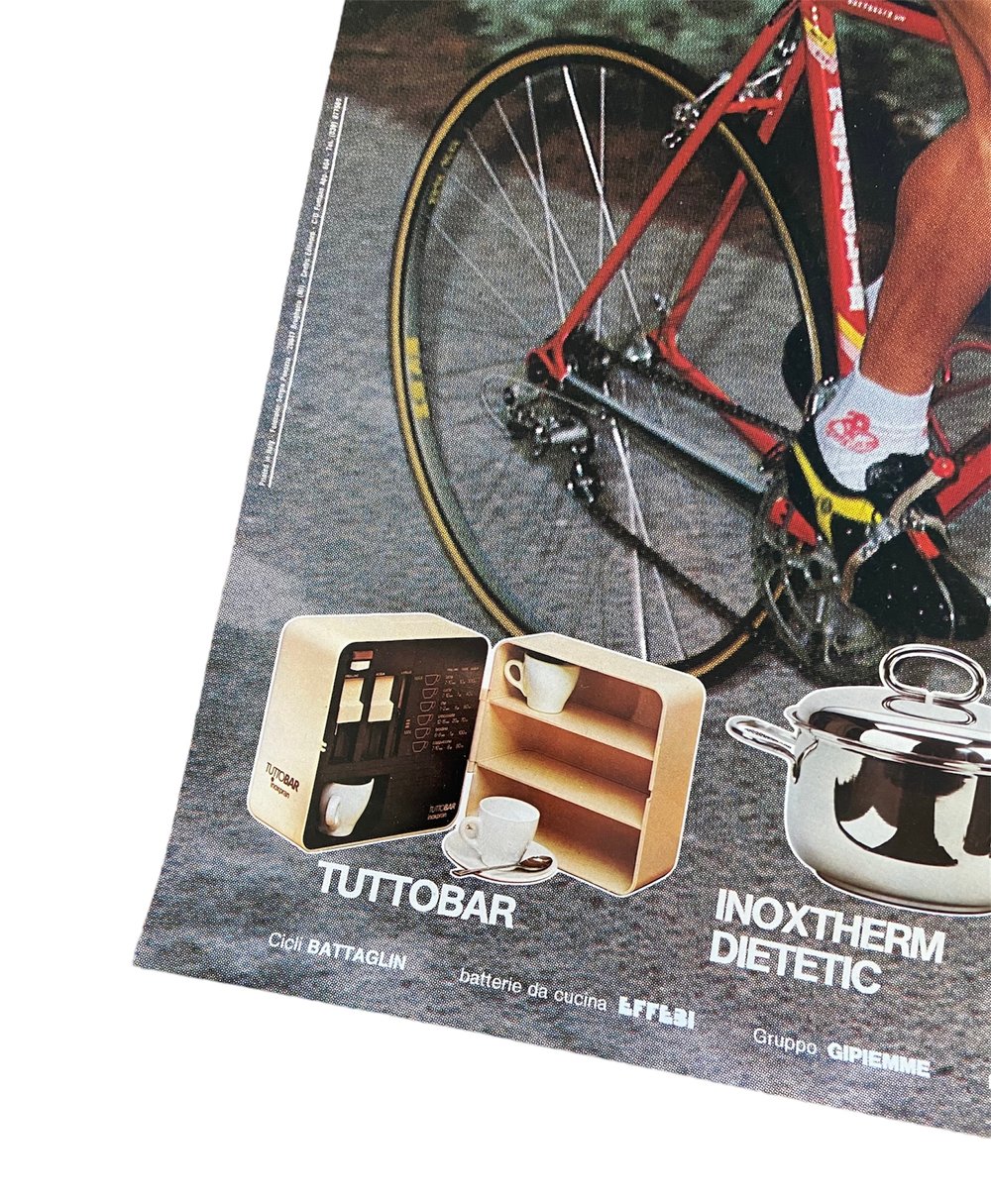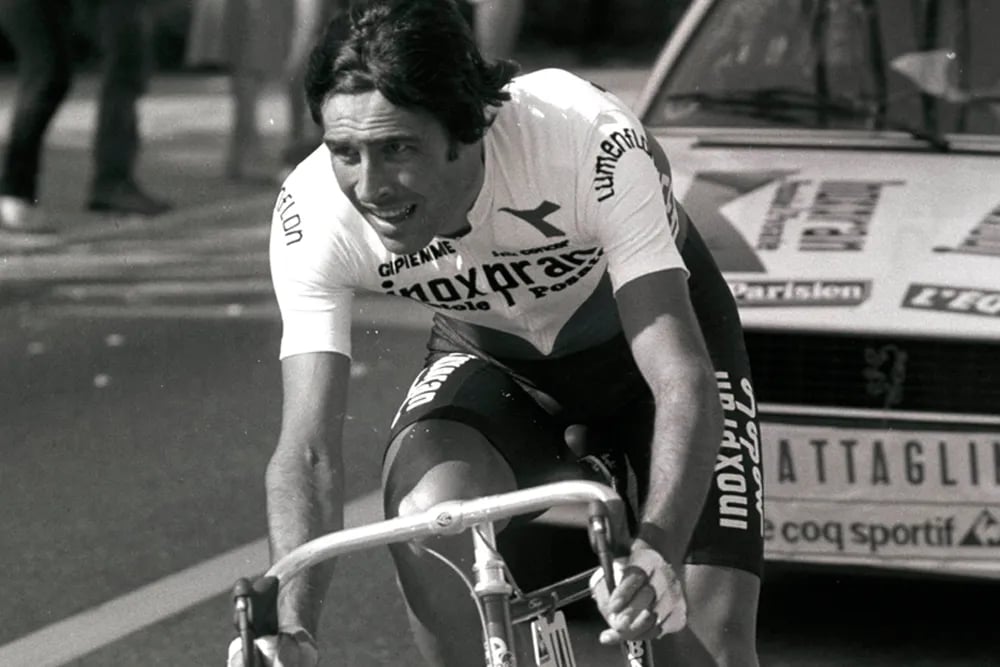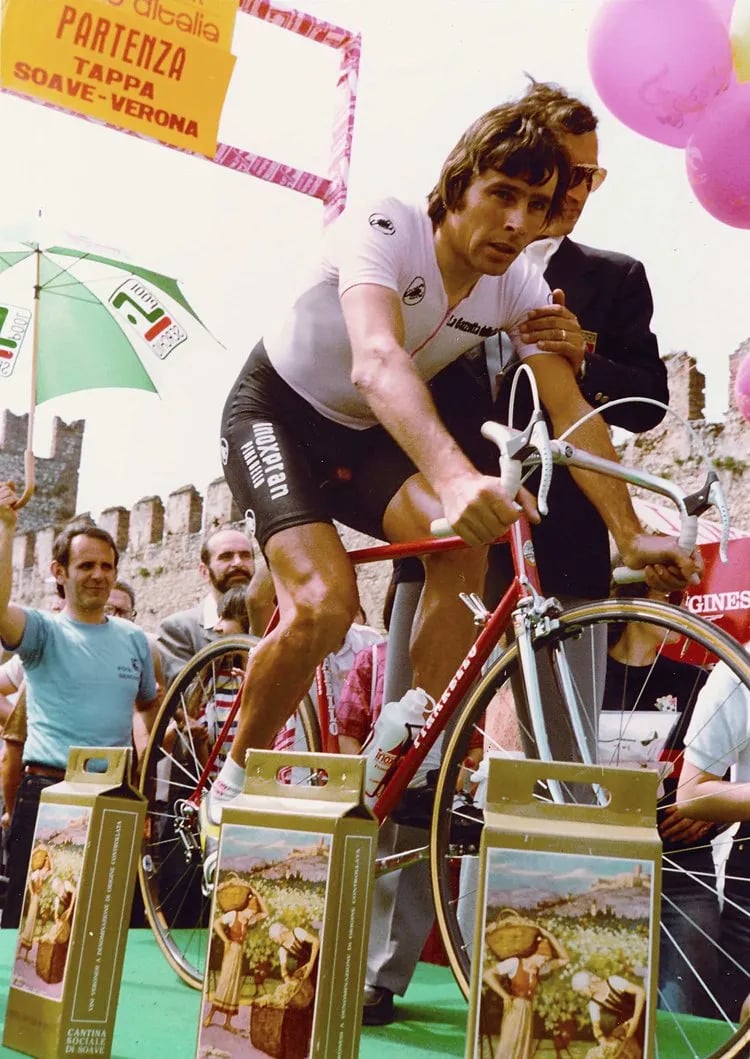 Description:
New Old Stock Giovanni Battaglin poster. The photo was taken during the 1982 season. Giovanni was 31 years old, riding for Inoxpran.
Inoxpran is a historic Italian brand in the household sector. Founded in 1954 in Brescia.
Imagine finishing the Vuelta, then, after 3 days, starting the Giro, and winning them both. In 1981, Giovanni Battaglin who was born on July 22, 1951. completed the superb Giro-Vuelta double in just 48 days. Additionally, Battaglin also won the coveted Polka Dot climber's jersey in the 1979 Tour de France.
Battaglin's first victory came as an amateur, when he won the 1972 Amateur Giro d'Italia.
He turned professional the following year, riding for the prestigious Jollj Ceramica team.
Following his retirement from racing after the 1984 season, Battaglin became concentrated on establishing a world-class bicycle brand under his namesake.
Size: 68cm x 47,5cm
Its not a current reprint but an ORIGINAL promo poster from Inoxpran company. Been stored in a tube in excellent condition and comes from the personal Vandystadt collection.
Photographed by Sergio Penazzo
Printed in Italy - 20047 Brugherio (MI)