Paris-Nice 1985 - Official press ceremony brochure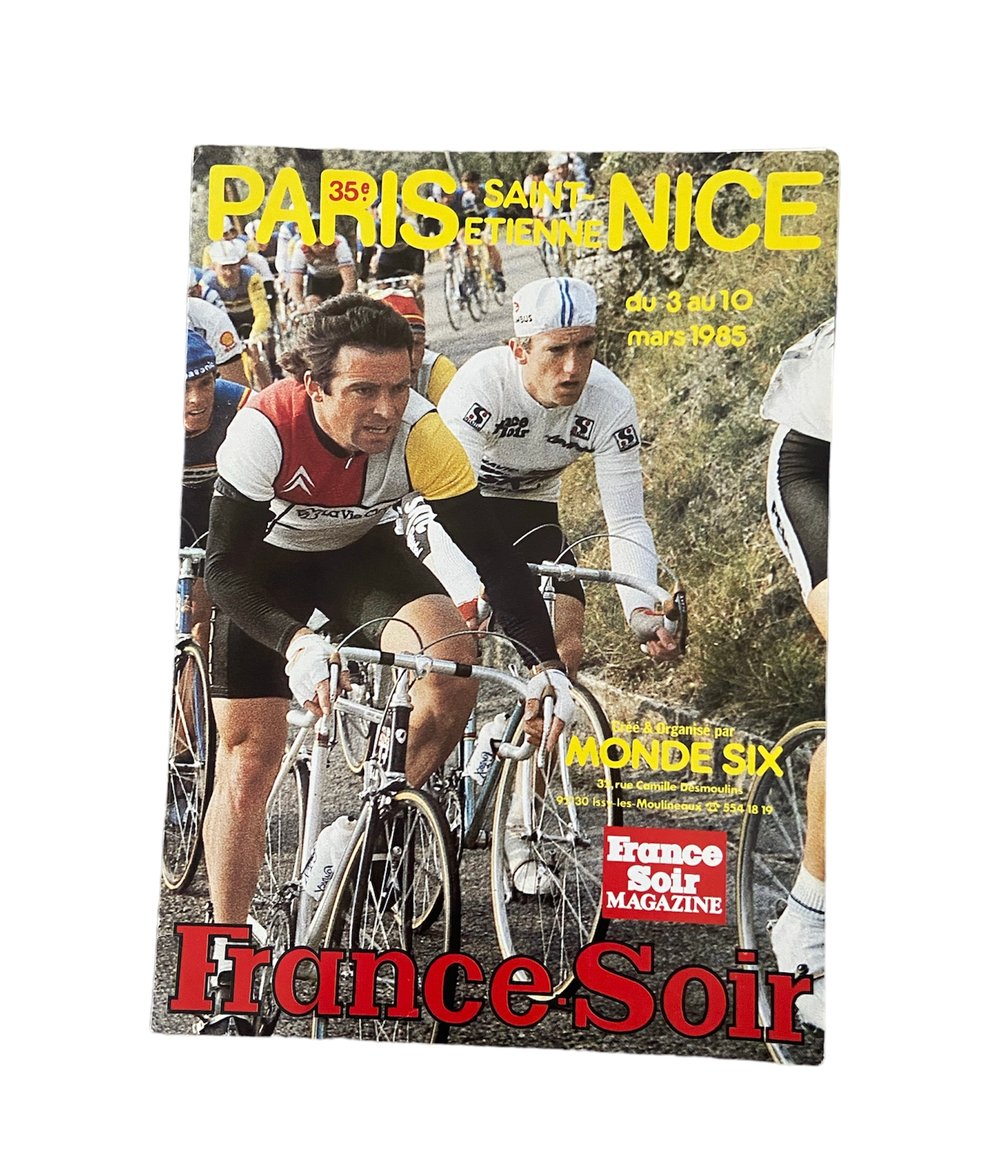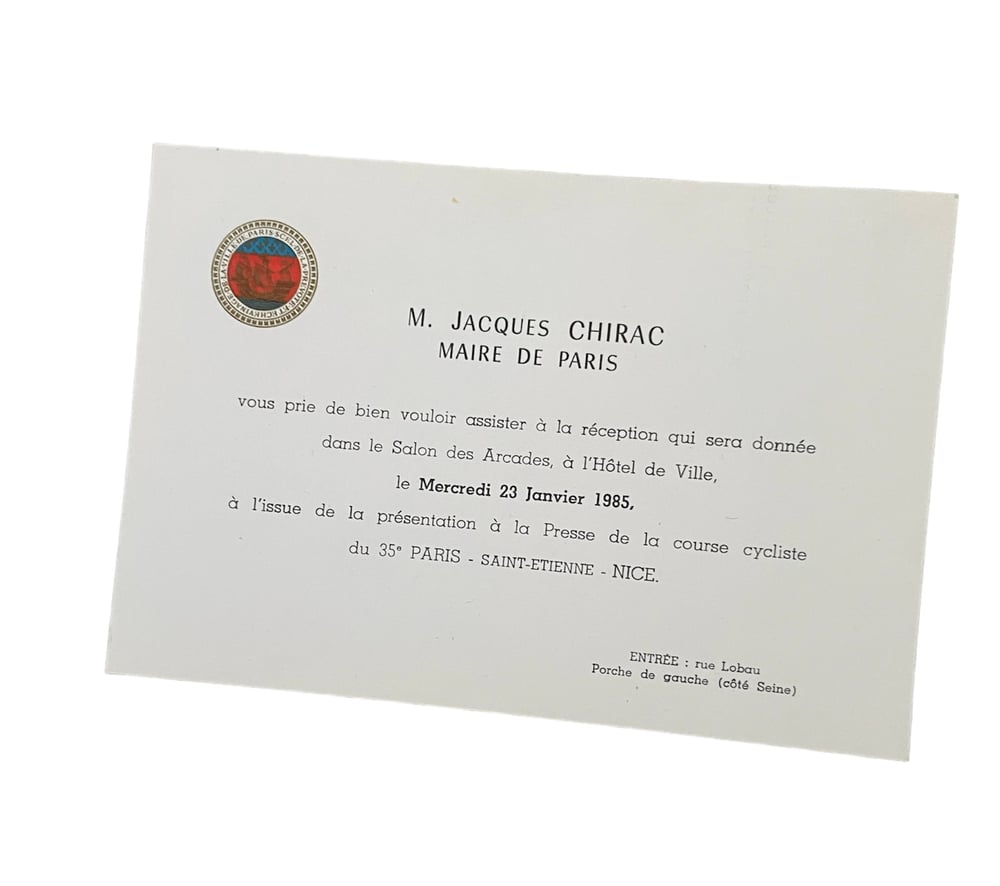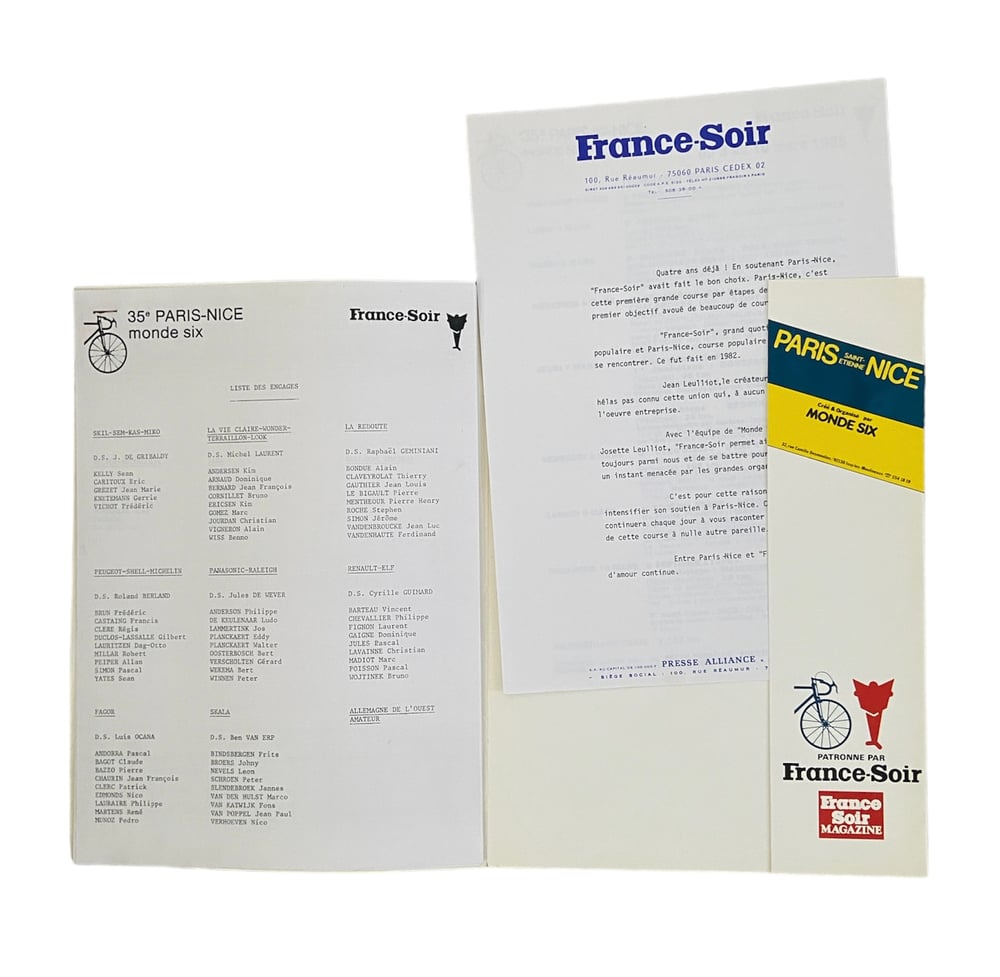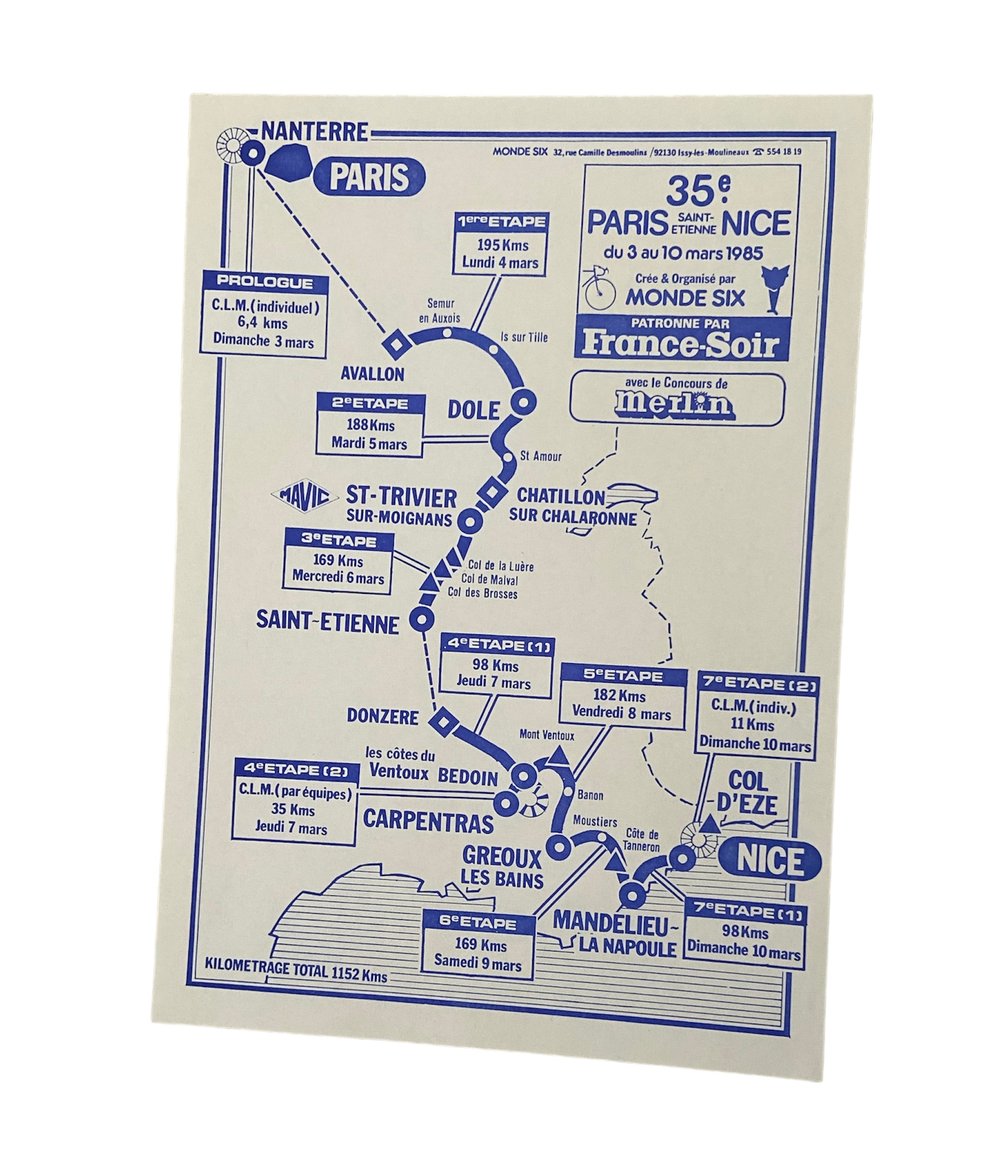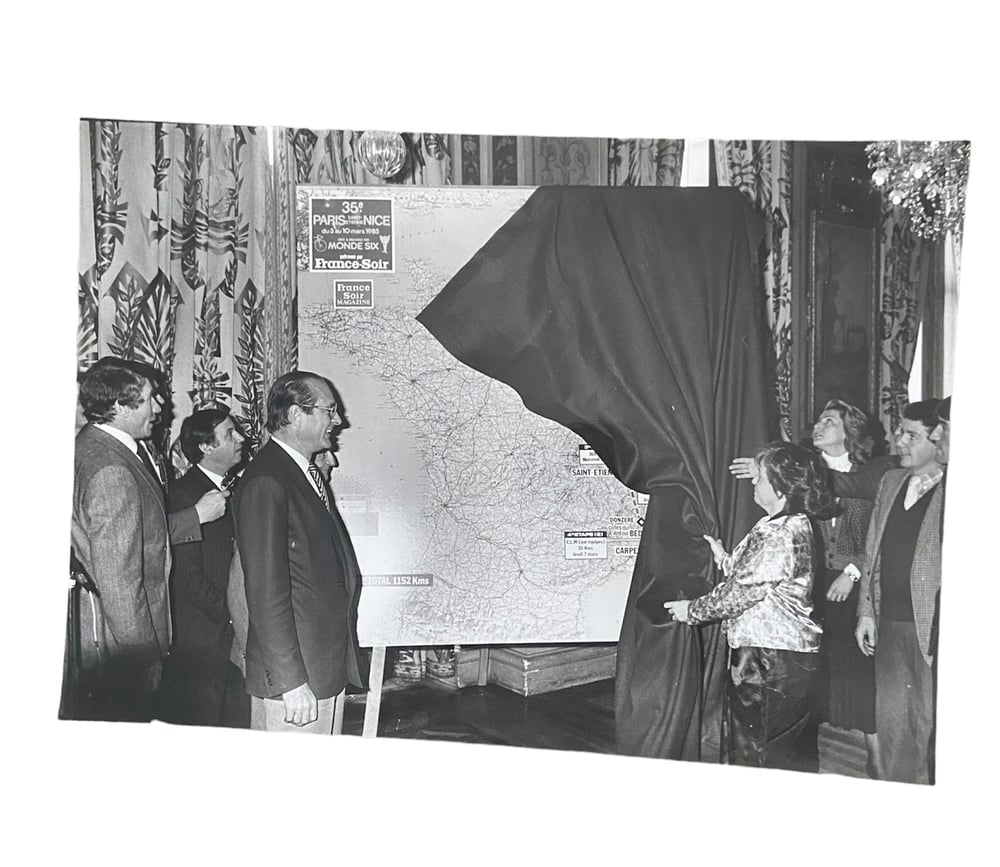 Description:
Official brochure of the France-Soir newspaper, a popular national daily that disappeared in ...., partner of the first major stage race of the season and the first avowed goal of many riders, including huge favorite Sean Kelly, who had already won the event in 1982, 83 and 84.
Jean Leulliot, the creator of Paris-Nice, died in 1982, and it is his daughter Josette Leulliot, with the "Monde Six" team, who runs the race of the sun and fights for the survival of this event, born in 1933 and now threatened by the major international organizations.
Photo France-Soir by Bernard Charlet on 23rd January 1985
Under the gaze of Jacques Chirac, Mayor of Paris, who attended the reception, Josette Leulliot, Director of the Paris-Nice cycle race, unveiled the itinerary in the salon of the Paris City Hall, in front of renowned guests such as Jacques Anquetil (5 times winner in 1957, 61, 63, 65, 66), Stephen Roche (1 time in 1981) and Gilbert Duclos-Lassalle (1 time in 1980).
Plaquette officielle du journal France-Soir, grand quotidien national populaire disparu en …., partenaire de la première grande course par étapes de la saison et le premier objectif avoué de beaucoup de coureurs dont l'immense favori Sean Kelly déjà gagnant de l'épreuve en 1982, 83, 84.
Jean Leulliot, le créateur de Paris-Nice décédé en 1982, c'est sa fille Josette Leulliot avec l'équipe de "Monde Six" qui dirige la course du soleil et de se battre pour la survie de cette épreuve née en 1933, un instant menacé par les grandes organisations internationales.
Sous le regard de Monsieur Jacques Chirac, Maire de Paris qui assiste à la réception, Josette Leulliot, Directrice de la course cycliste Paris-Nice dévoile dans le salon de l'hôtel de ville parisien, l'itinéraire devant des convives renommés tels que Jacques Anquetil (5 fois vainqueur en 1957, 61, 63, 65, 66), Stephen Roche (1 fois en 1981) et Gilbert Duclos-Lassalle (1 fois en 1980).