Unis-Sport Musette Bag - Circa 1960s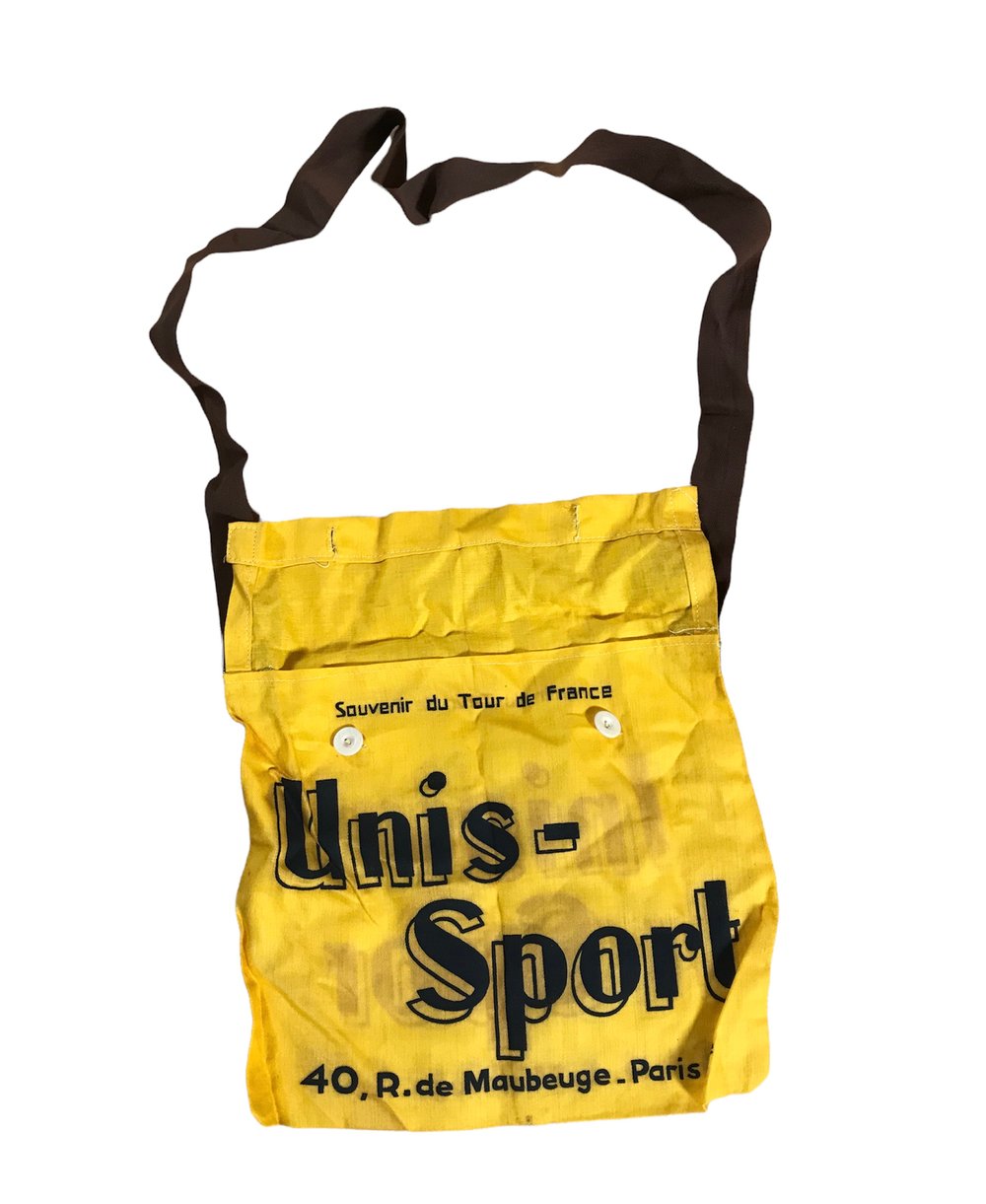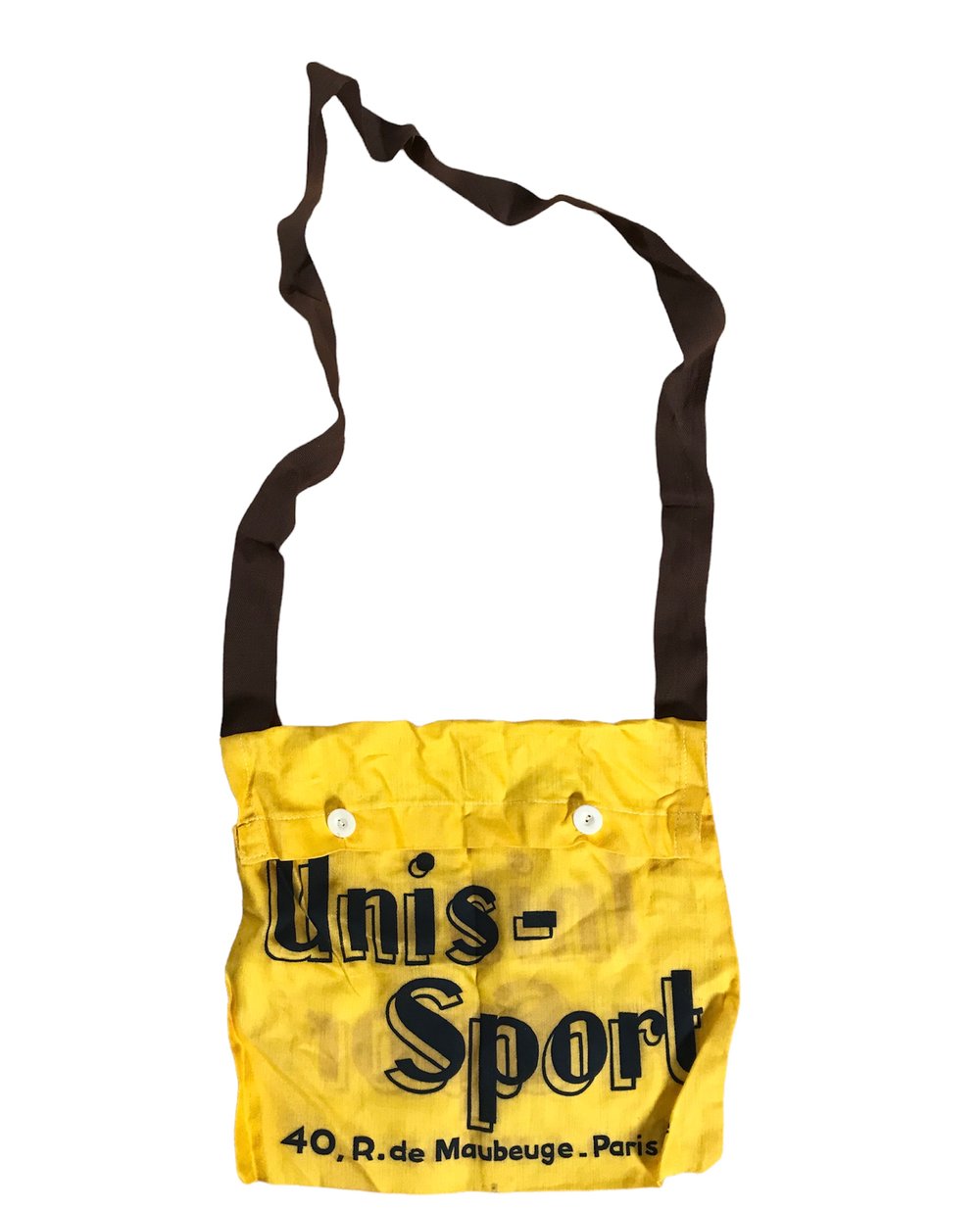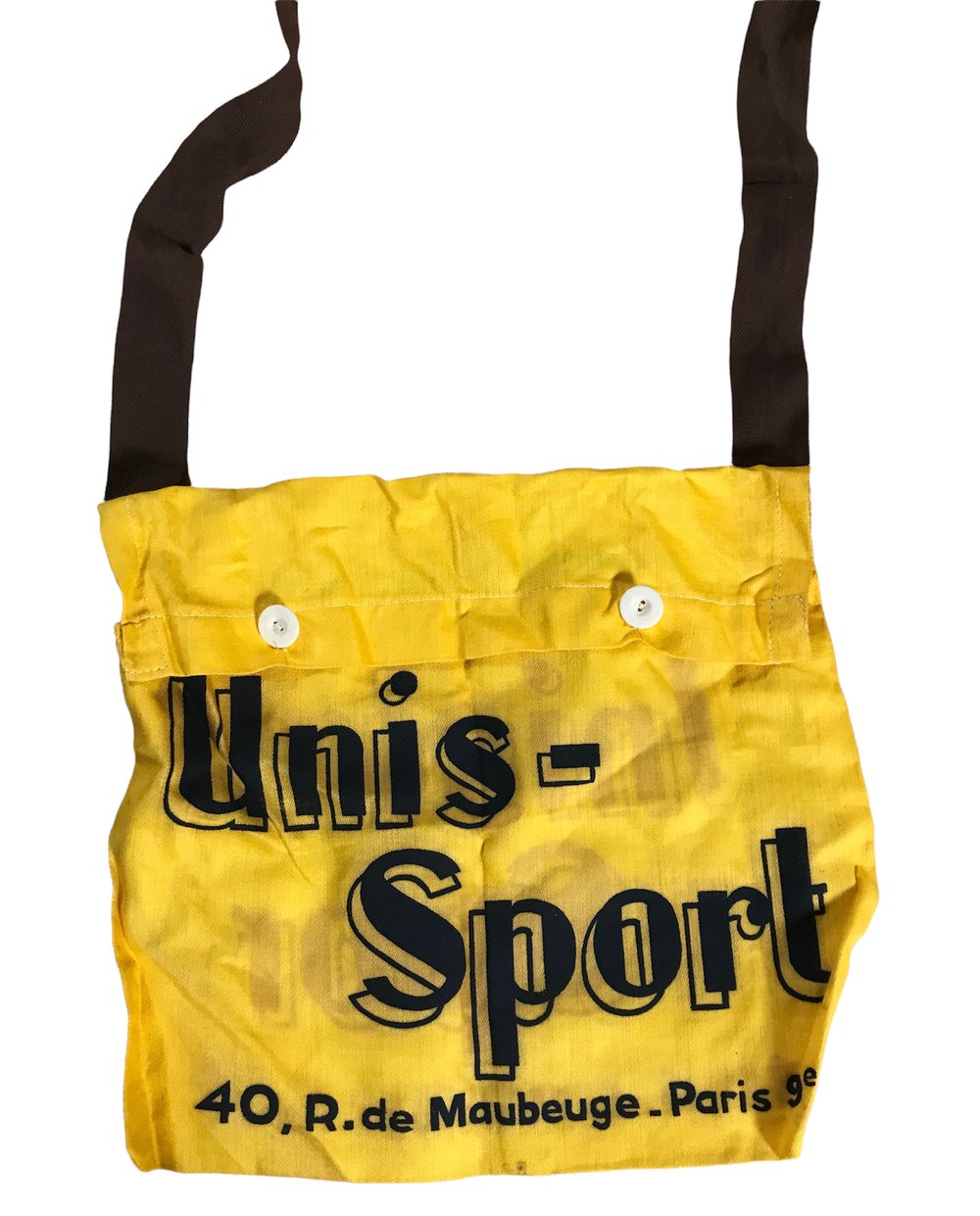 Gorgeous new old stock musette bag made by Unis-Sport who was the official supplier for the pre-war period Tour de France.
Without stopping, a rider grabs a bag containing food and water bottles from a team official, it has always been a tricky but crucial part of racing.
In the early days, musettes were not available for fans to purchase. They were highly prized and collected, especially when a favorite brand or race was featured.
This simple but vital musette bag with a shoulder strap in which we put food and water to riders has always been a tricky but crucial part of racing. There was no restrictions in the early days to carry extra food or sodas, bars and cafes were often raided by riders leaving bills for race organizers to settle later.
In the 1950's, the technical staff of each professional cycling team replaced the random cafes and food tables on the side of the road to hand out musettes to riders who didn't need to stop and risk losing valuable time. Every rider knew that not taking their musette bag in the areas limited by the race direction could be detrimental and have disastrous consequences, namely being a victim of hypoglycemia! While cycling continues to progress with technological innovations, the musette remains a vital method to get food and drinks to riders in the peloton.
Size: Approximately 12 x 10,5 inches (30 x 26,5cm)
Condition: New Old Stock / No holes and missing button
PLEASE NOTE to look carefully at the photos to determine the condition.