1978 - G.S. Cilo Campagnolo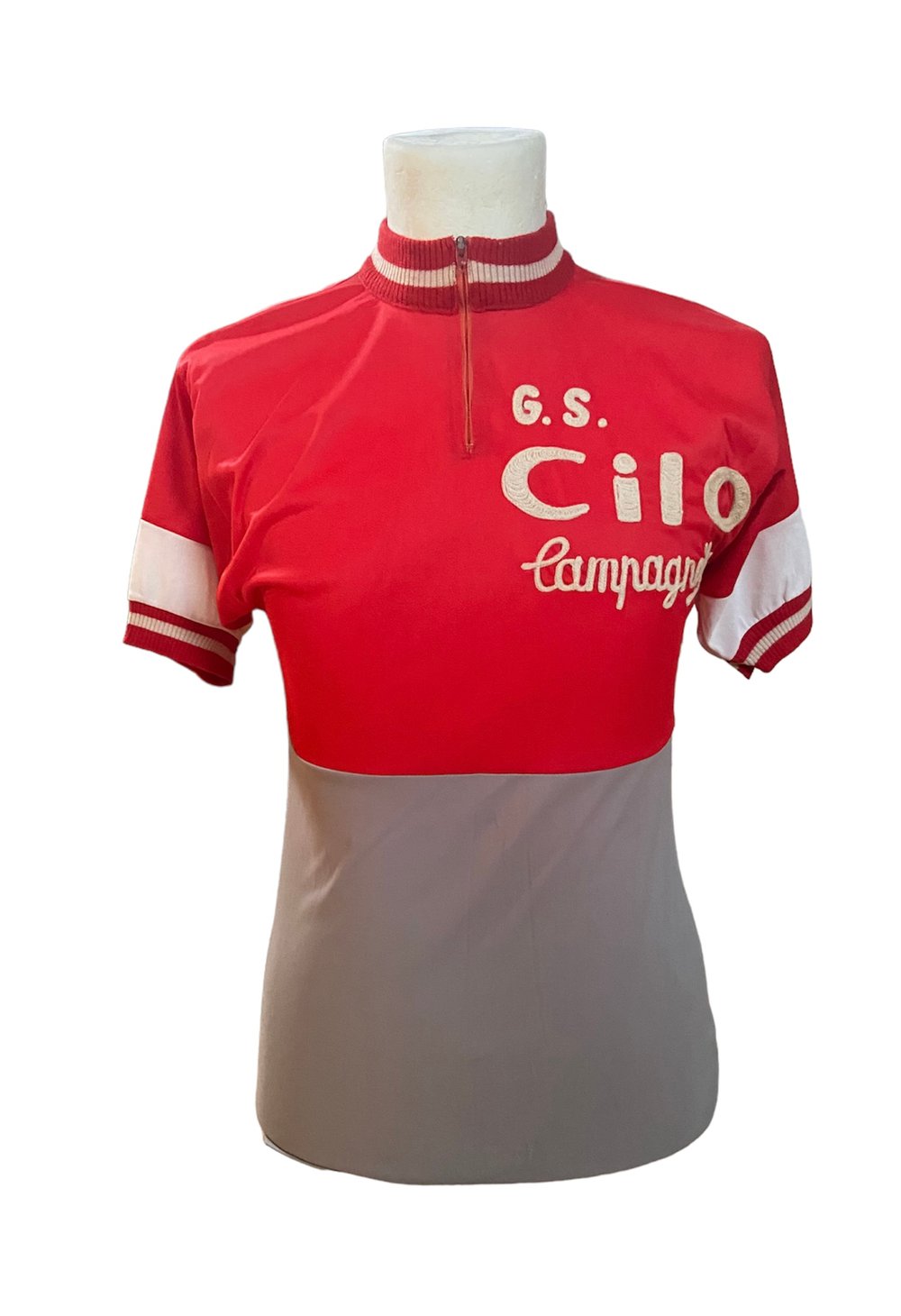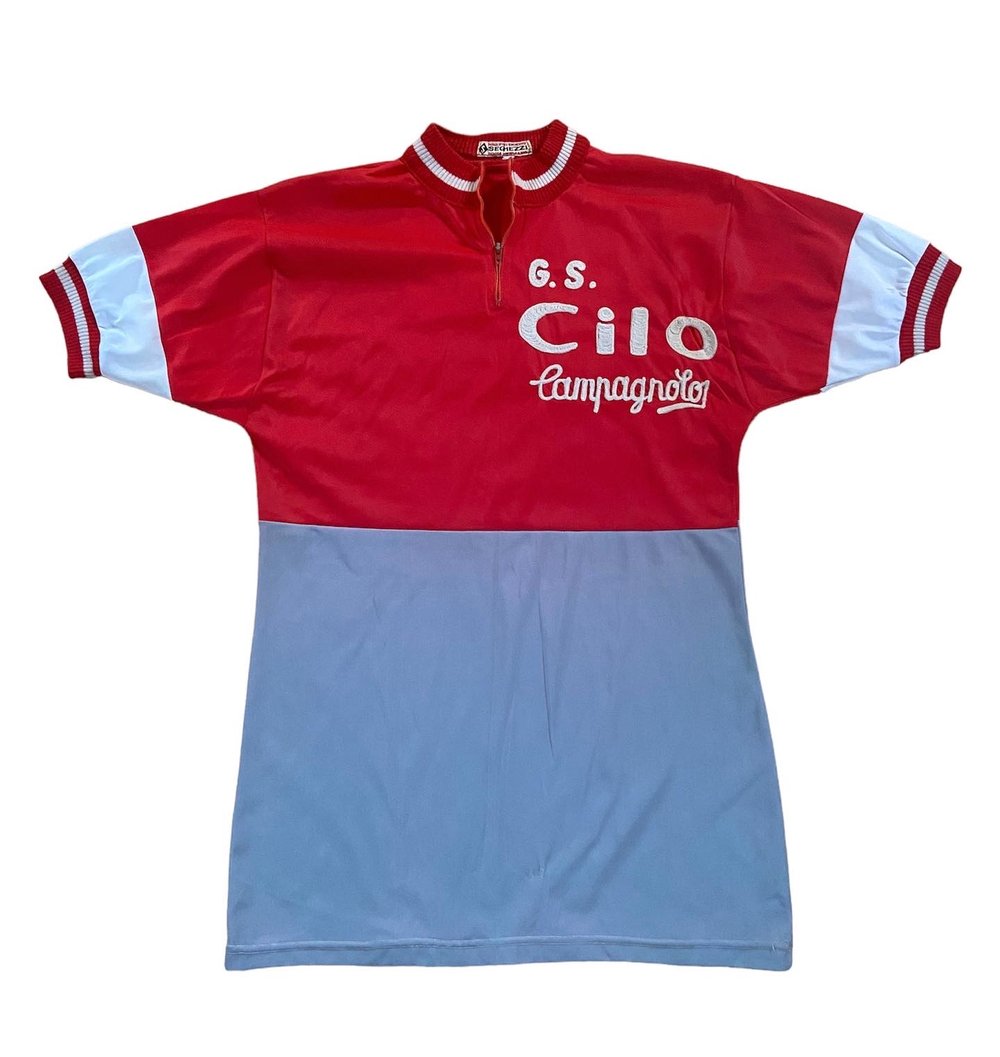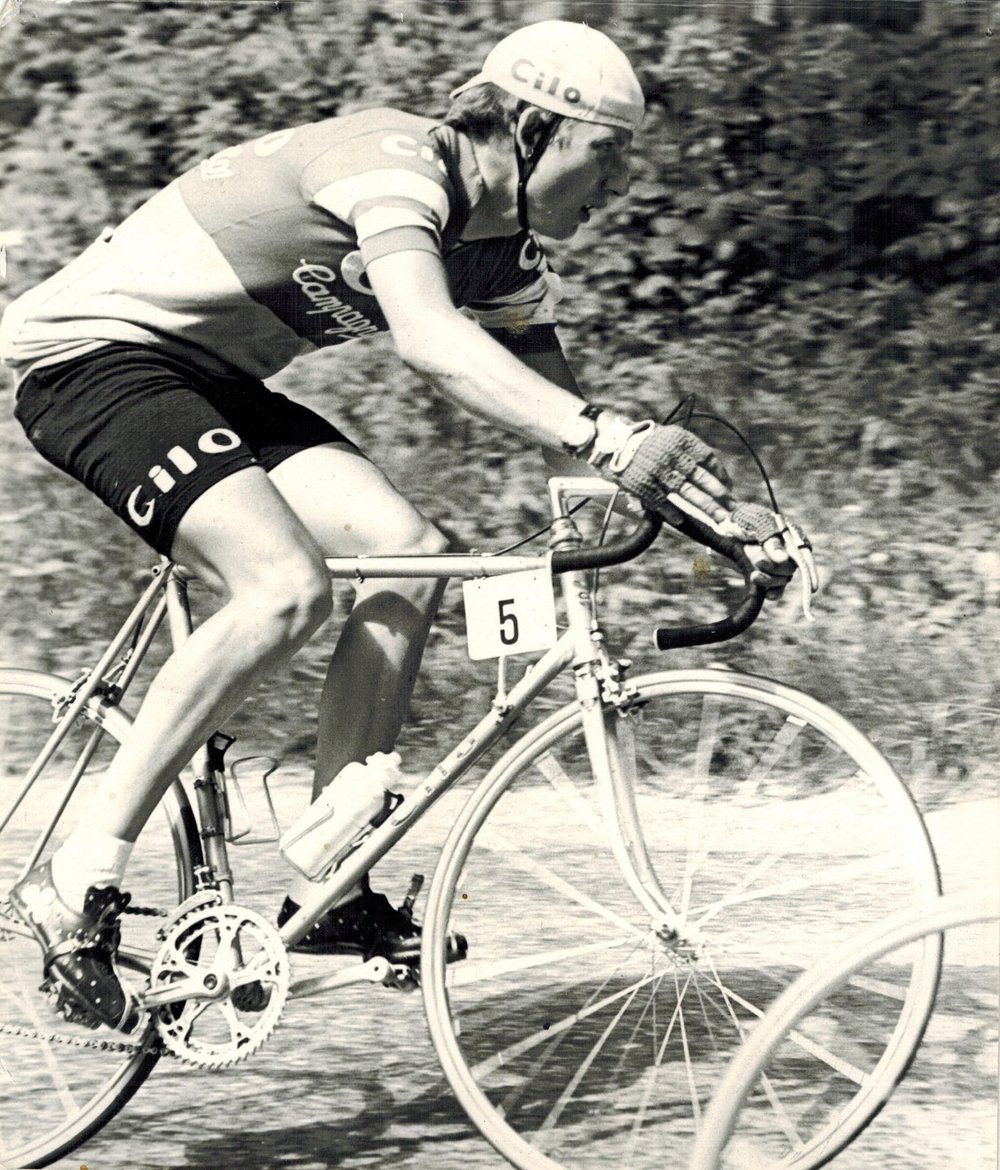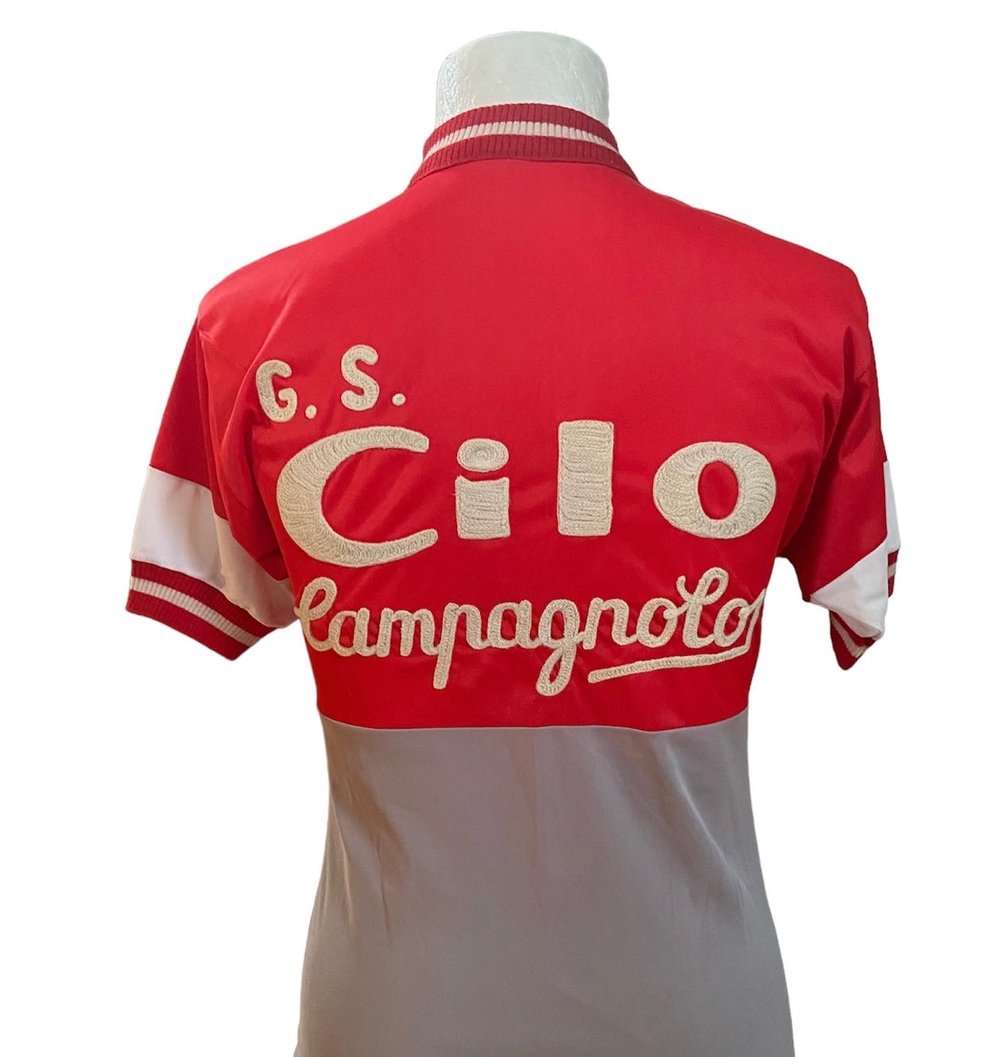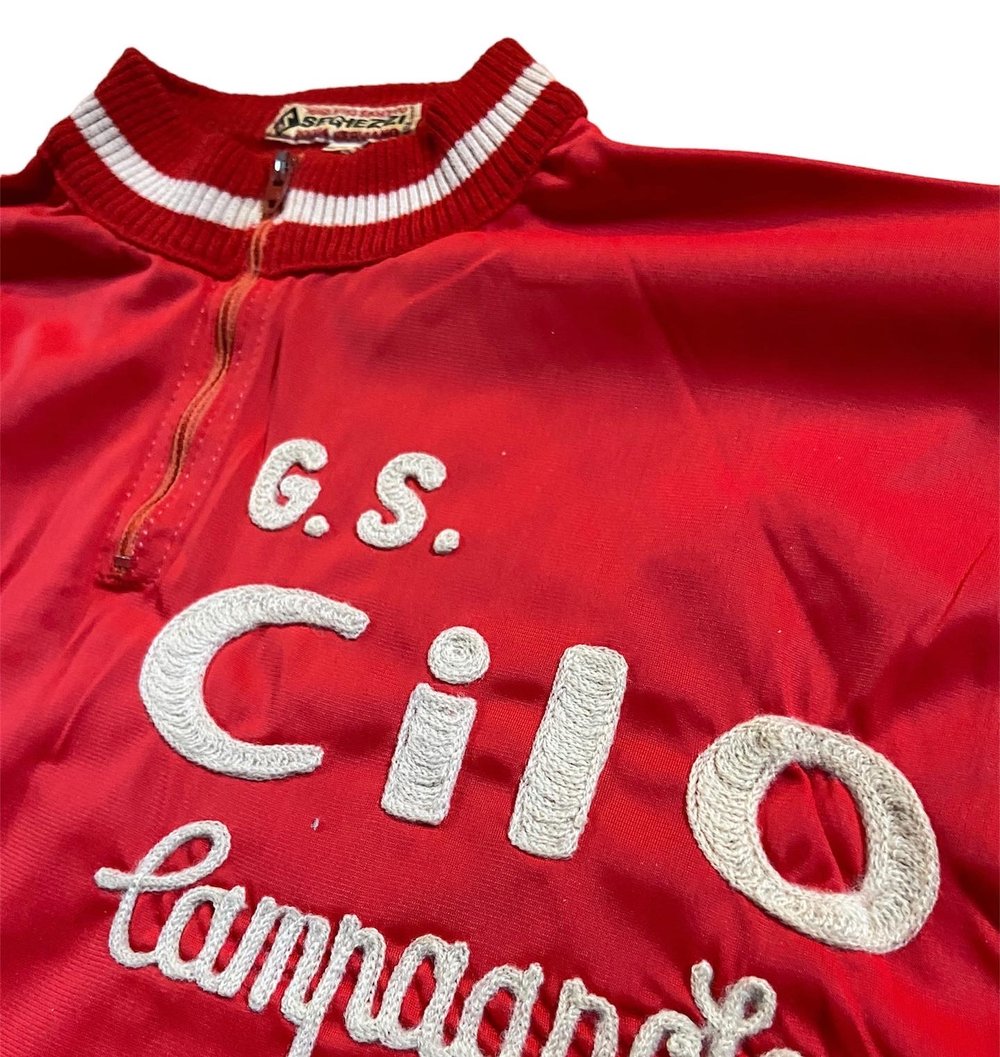 Description:
This Cilo Campagnolo jersey is identical to the one Daniel Girard wore in 1978 in the Elite Amateurs in Switzerland!
Cilo was also the Swiss bike brand that imported Campagnolo for Switzerland (then Shimano...).
The bikes of the professional riders were manufactured in the factory of Romanel s/Lausanne in the canton of Vaud. The manufacturer of the bikes was G. Ciusanni.
Cilo' is an acronym for Charles Jan Lausanne-Oron — the 'J' being substituted for an 'i' to aid French pronunciation. The Cilo factory was located on the shores of Lake Geneva in the Vaud canton. After sponsoring a small number of pro teams, including one with Atari, the company filed for bankruptcy in 2002.
Additional information:
The Swiss manufacturer, Cilo, started making bicycles in 1914, and designed and manufactured bikes until they invited the receivers in for the first time, and when it closed its frame building doors to the world in 2002.
Cilo put a lot of sponsorship into the top Professional Tour cycling team, Cilo-Aufina, from 1978 to 1986.
Color: Brillant combination of grey and red band illustrates this beautiful Switzerland jersey that was very fashionable in the professional peloton in the early 80s.
Condition: in great condition.
• Manufactured from a 100% nylon with chain-stitched lettering
• Short length zip at the collar 12cm
• This track or time trial jersey shows the sponsorship of Cilo and Campagnolo on both sides
• Made in Italy by Seghezzi
Size: Small
Armpit to armpit: 43cm
Length: 71cm