1982 - Atala Campagnolo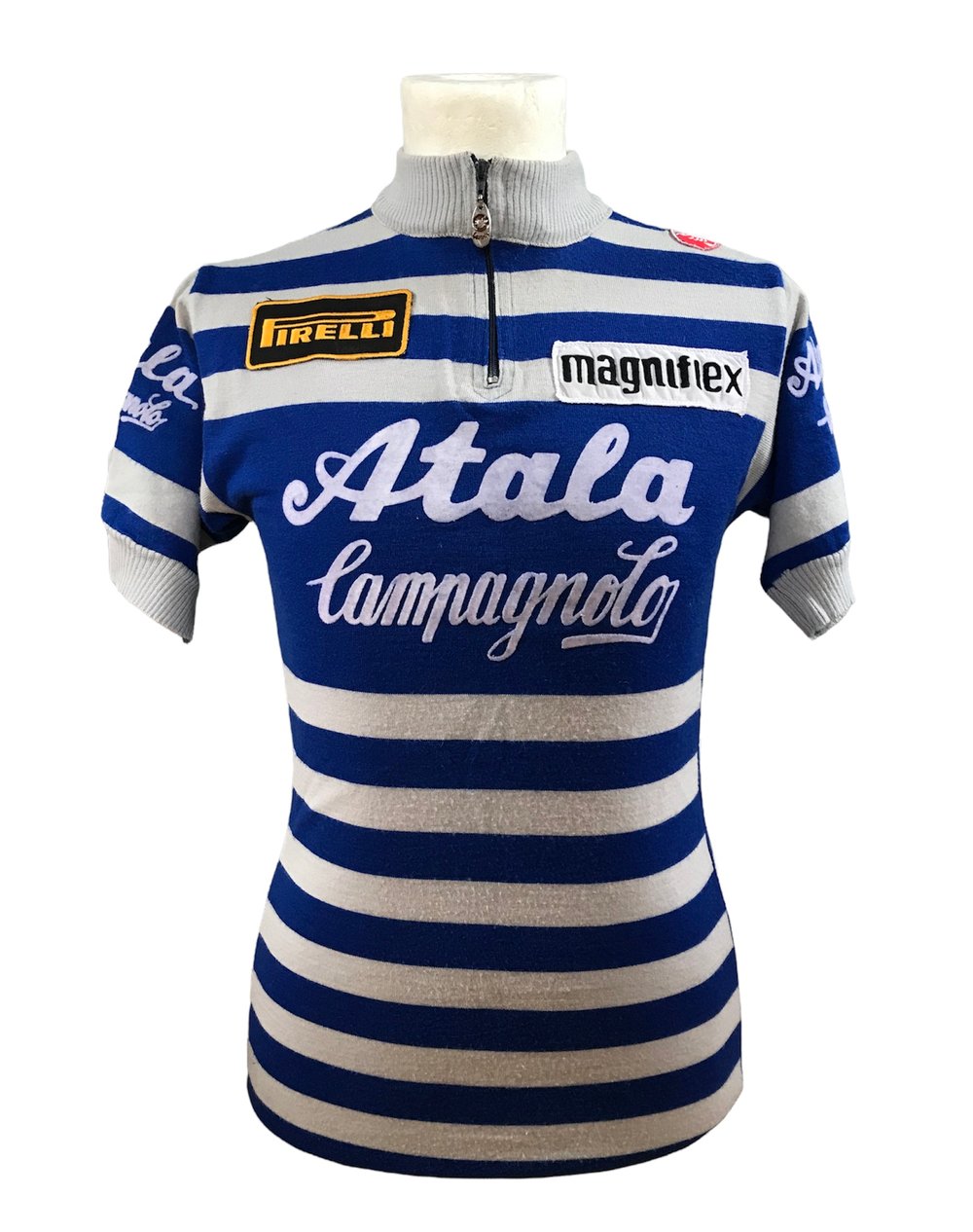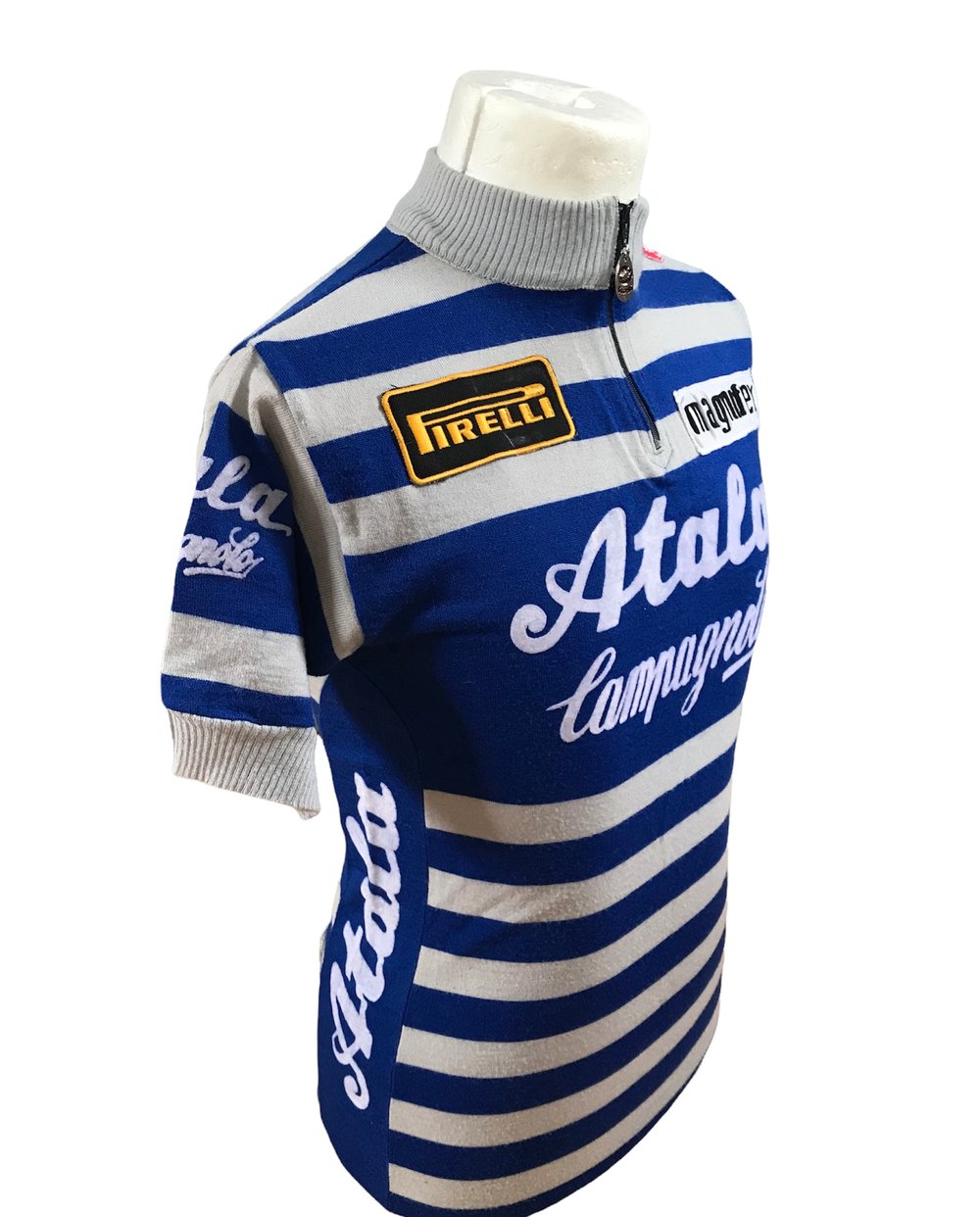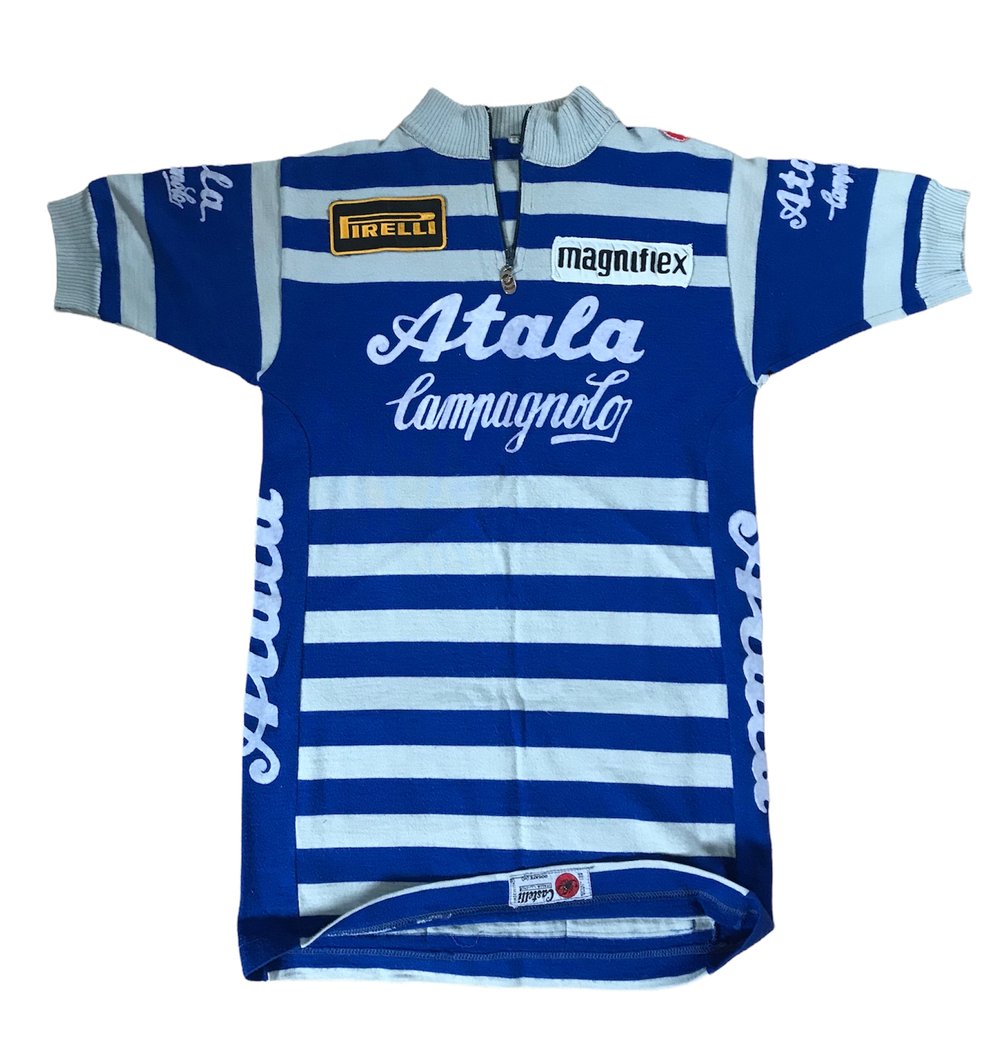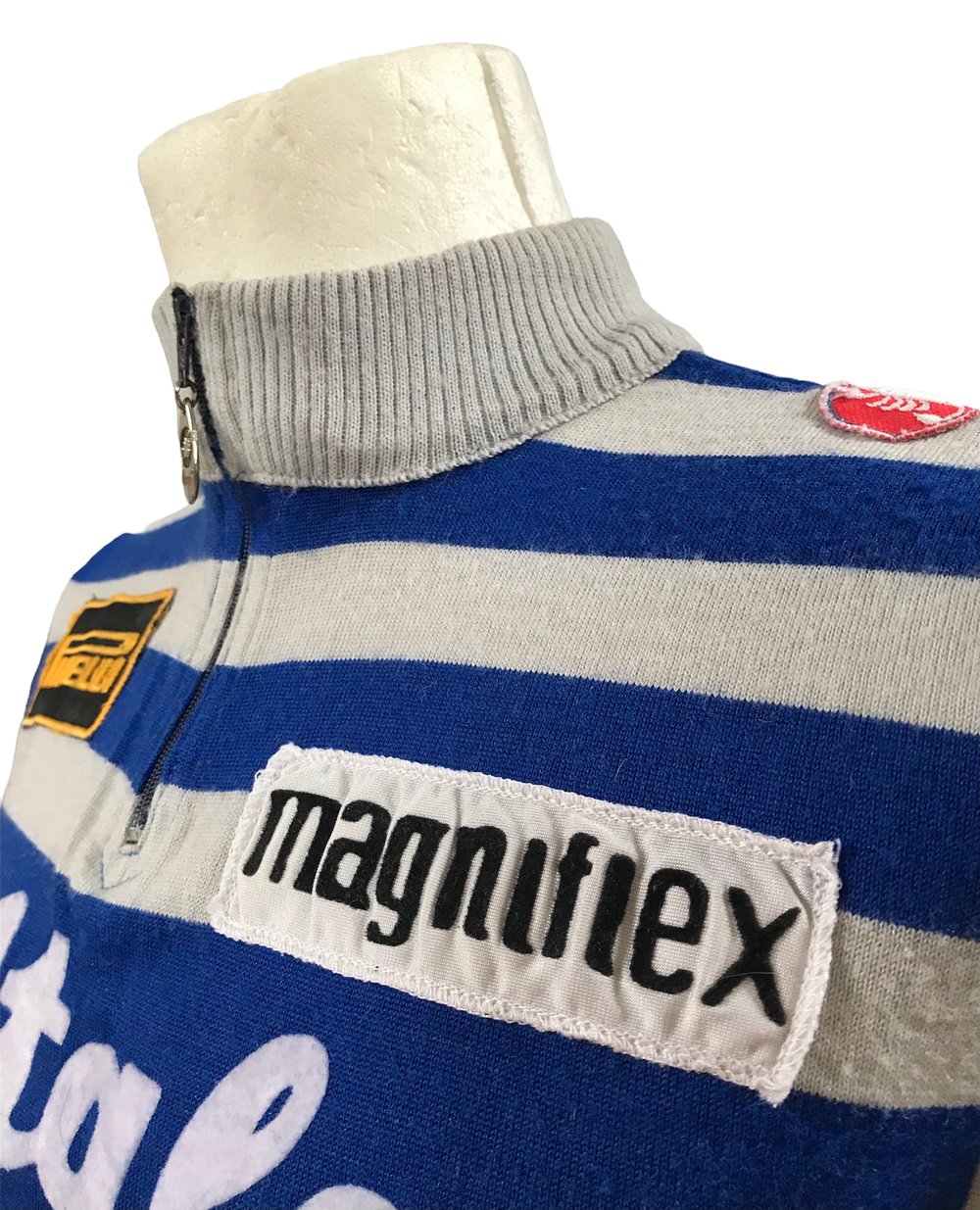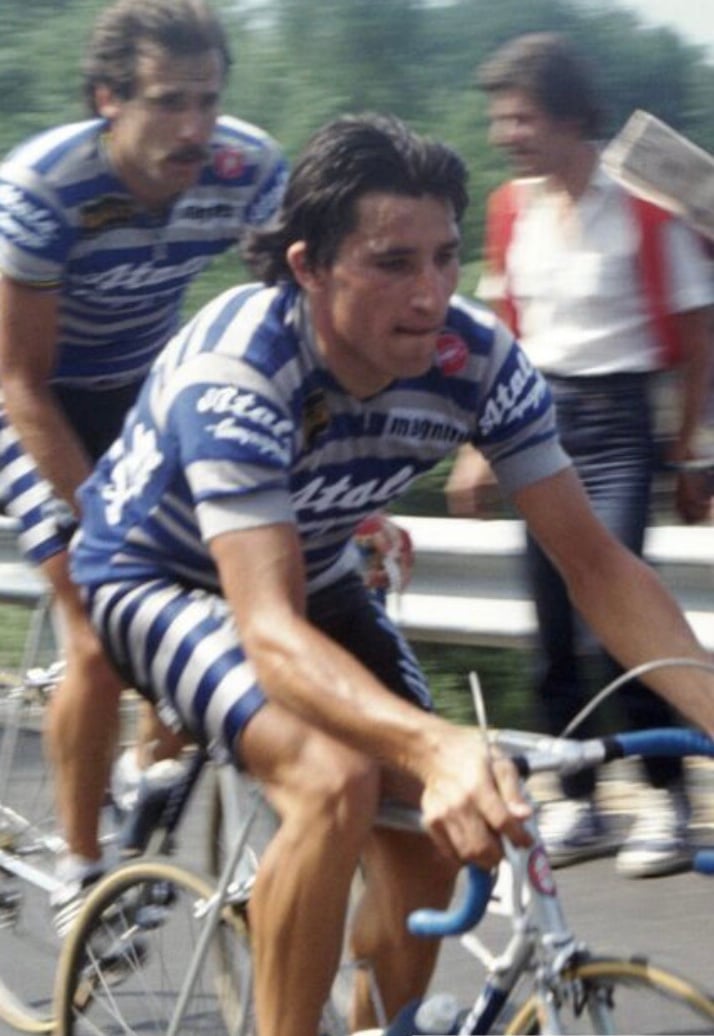 Description:
This flamboyant blue and grey striped 1982 Atala Campagnolo jersey was an eye-catcher. Stripes appeared on the jersey only in the 80's. The team name on the side panels reflects how formerly strict team jersey design rules were relaxing. The Magniflex badge was used only for the Giro d'Italia.
Atala (1908-1989) was one of the longest-standing sponsors in pro cycling. The winner of the first Giro d'Italia in 1909, Luigi Ganna, rode an Atala bike and was sponsored by the company which is based in Monza near Milan.
The Atala team wasn't a constant entity in the pro peloton. Rather, the company used professional racing as a marketing method in three bursts : 1908-1925; 1946-1962; and 1982-1989.
One of the fourth big name associated with Atala is the Swiss road sprinter Urs Freuler, who won 15 stages in the Giro and 10 world track titles.
Color: The bicycle manufacturer employed the same understated grey and blue scheme until the team's official retirement in 1989.
Condition: In perfect condition
• Manufactured from an 80/20 wool acrylic mix with flocked lettering on the chest and sleeves
• Three back pockets at the rear
• With applied badges Pirelli and Magniflex
• Short sleeves jersey
• Long length zip at the collar 14cm
Size. Medium
Length: 76cm
Armpit to armpit: 43cm