1983 racing bicycle - Handmade André Sablière - 6,7kg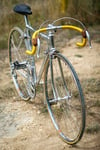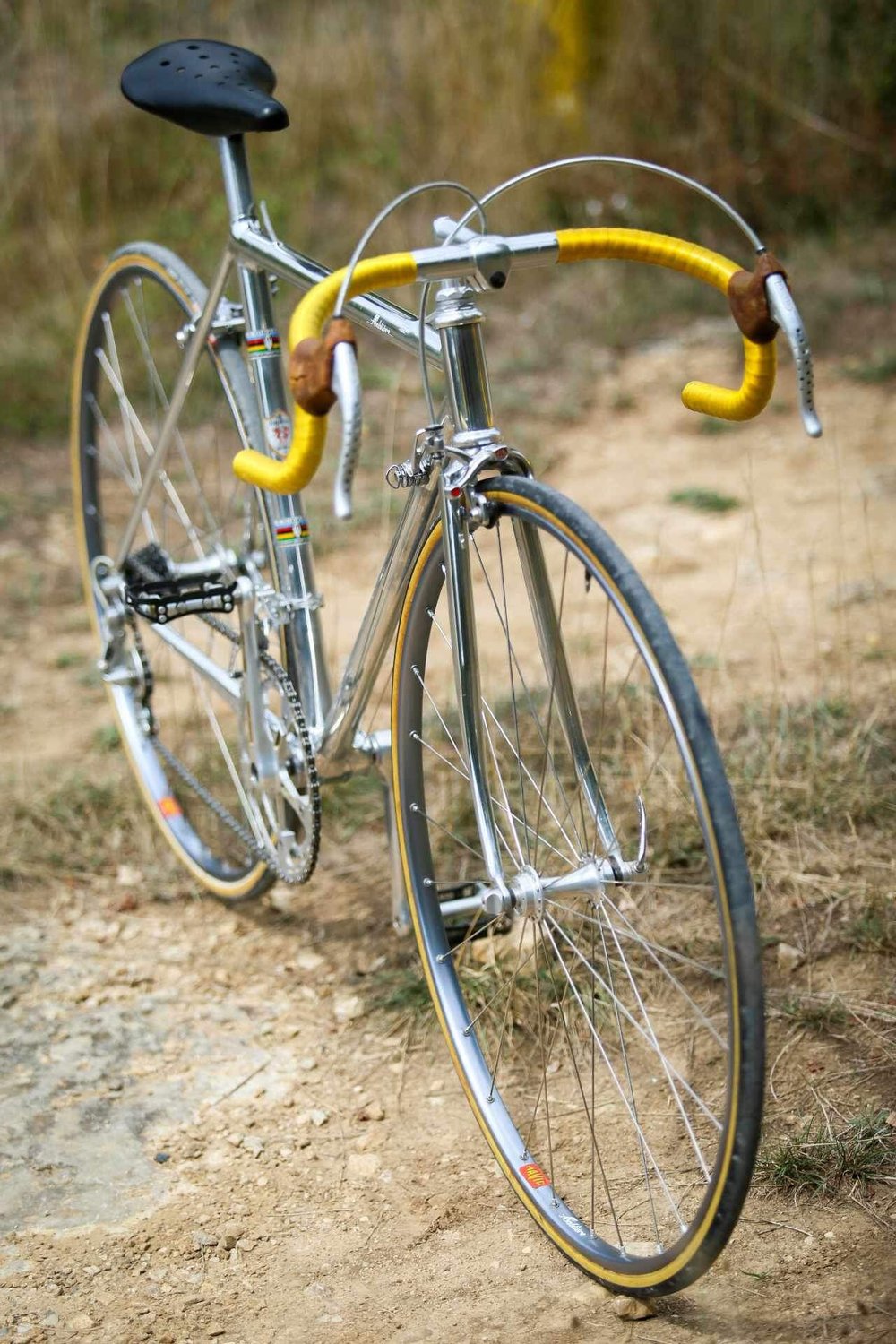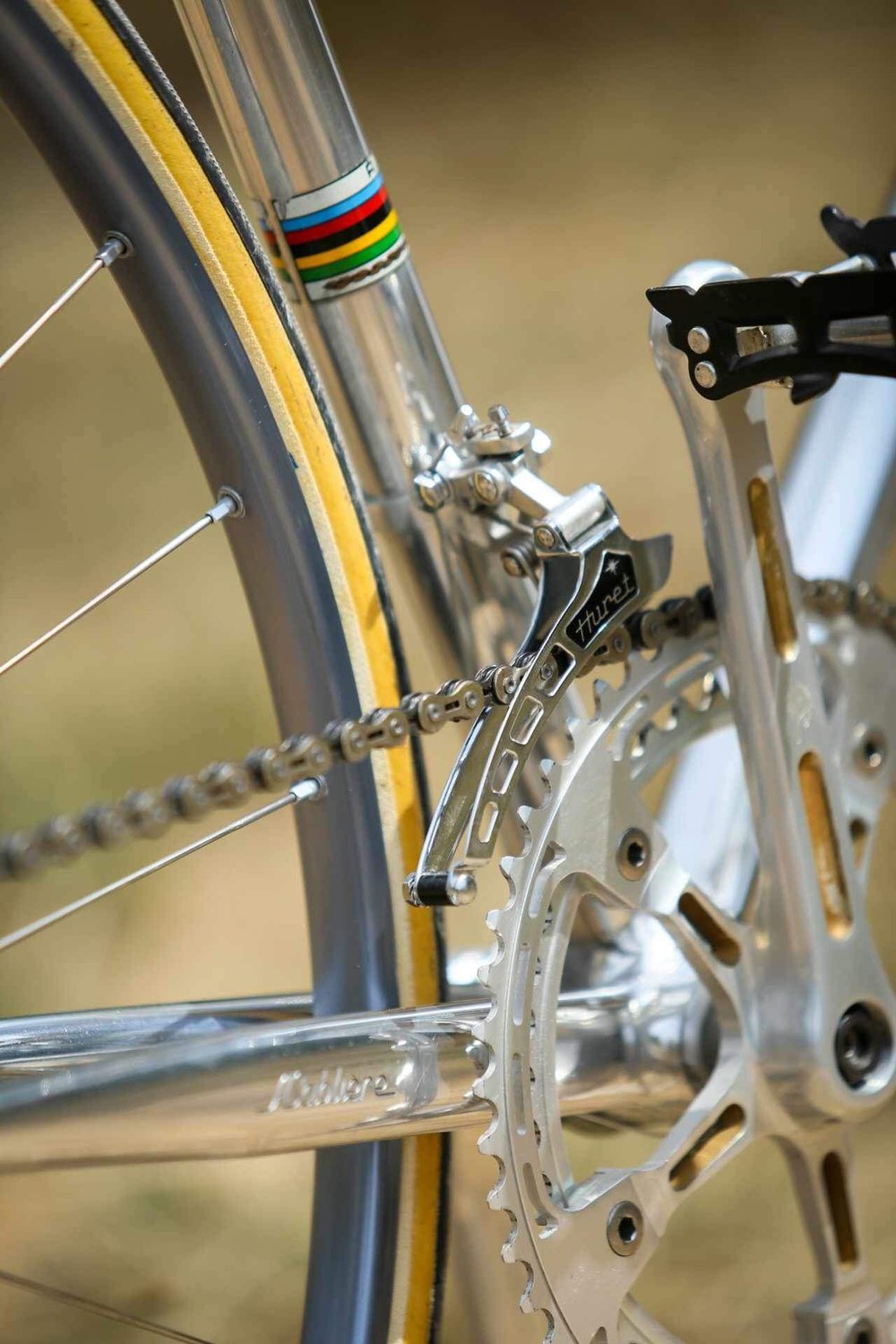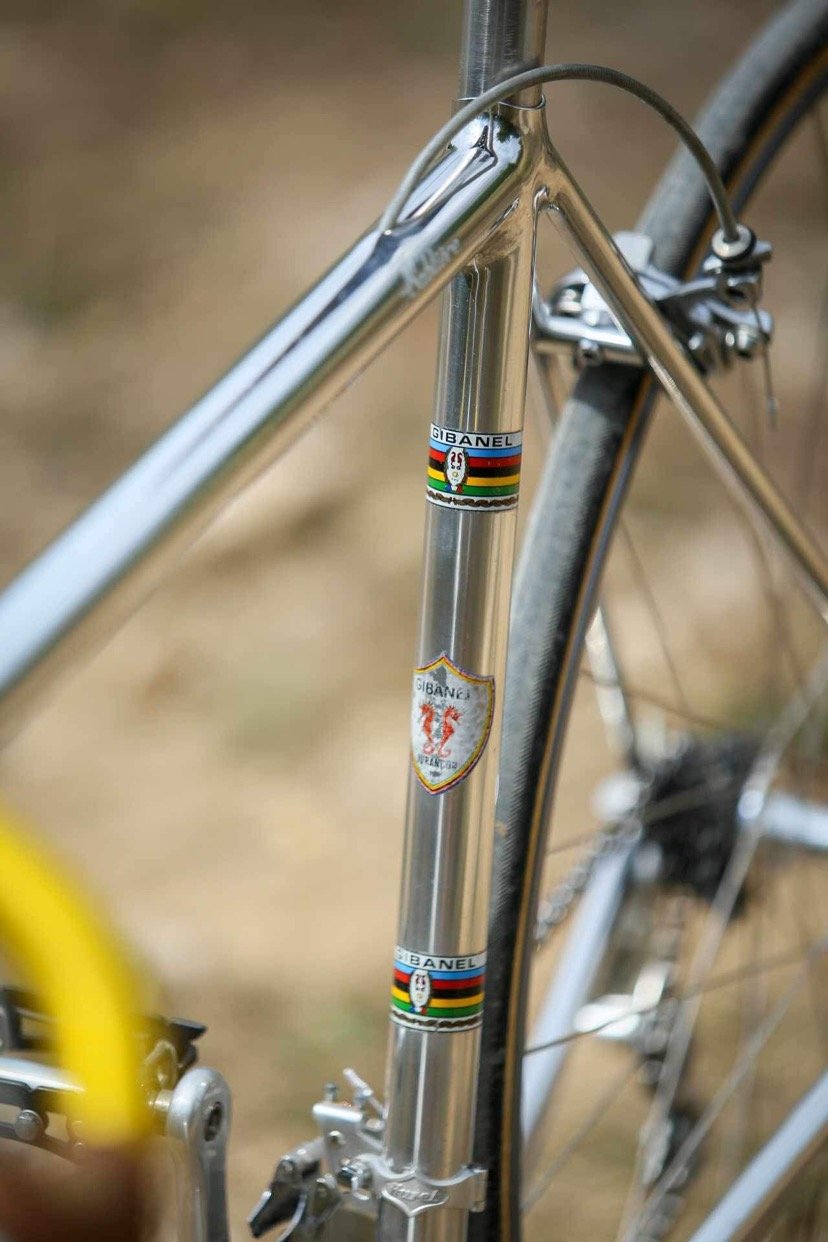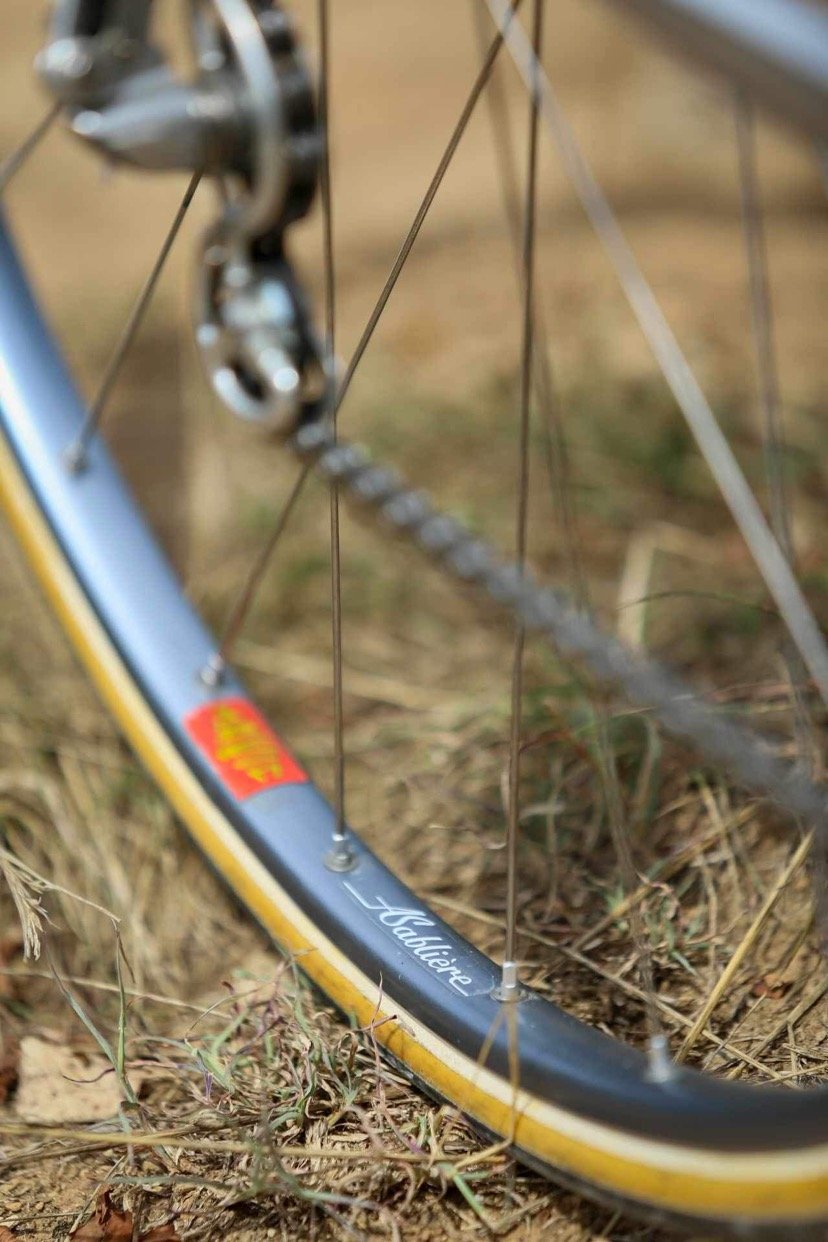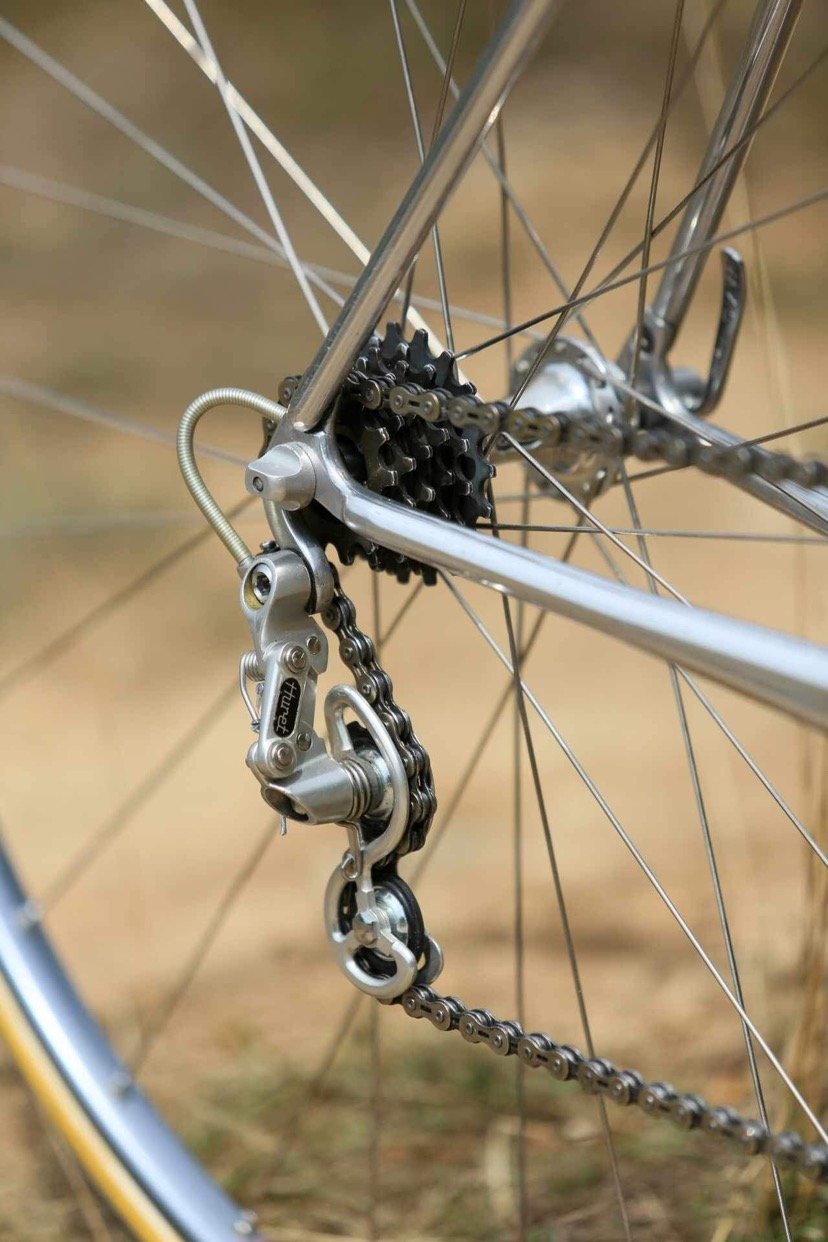 Description:
André Sablière is a French master frame builder, highly respected in the world's greatest racing bicycles.
Made in Zicral, with tube shapes and lugs who are equally beautiful to look at or to feel by hand. His constant improvements make each of his bike truly unique: besides some typical features (such as the distinctive rear derailleur routing in the stay), some details or pantographs were not a constant.
This one dates from 1983 and belongs to Ginette Gibanel, wife of Robert Gibanel, a former professional racer from 1956 to 1959 who twice took part in the Tour de France. After his career, Robert Gibanel opened a cycle store, Cycles Gibanel, and was a loyal customer of the André Sablière brand.
Additional information: