1980 - Gis Gelati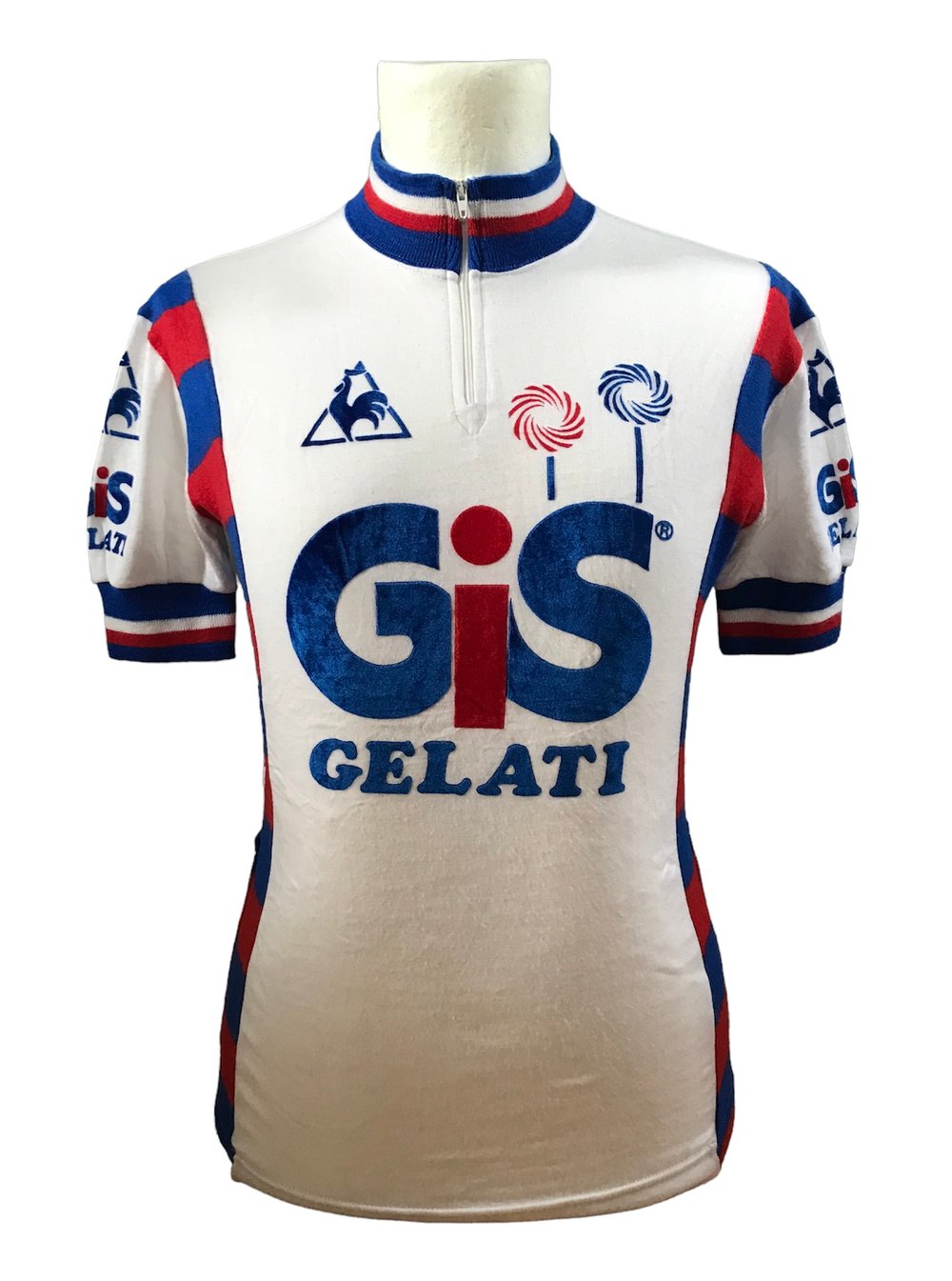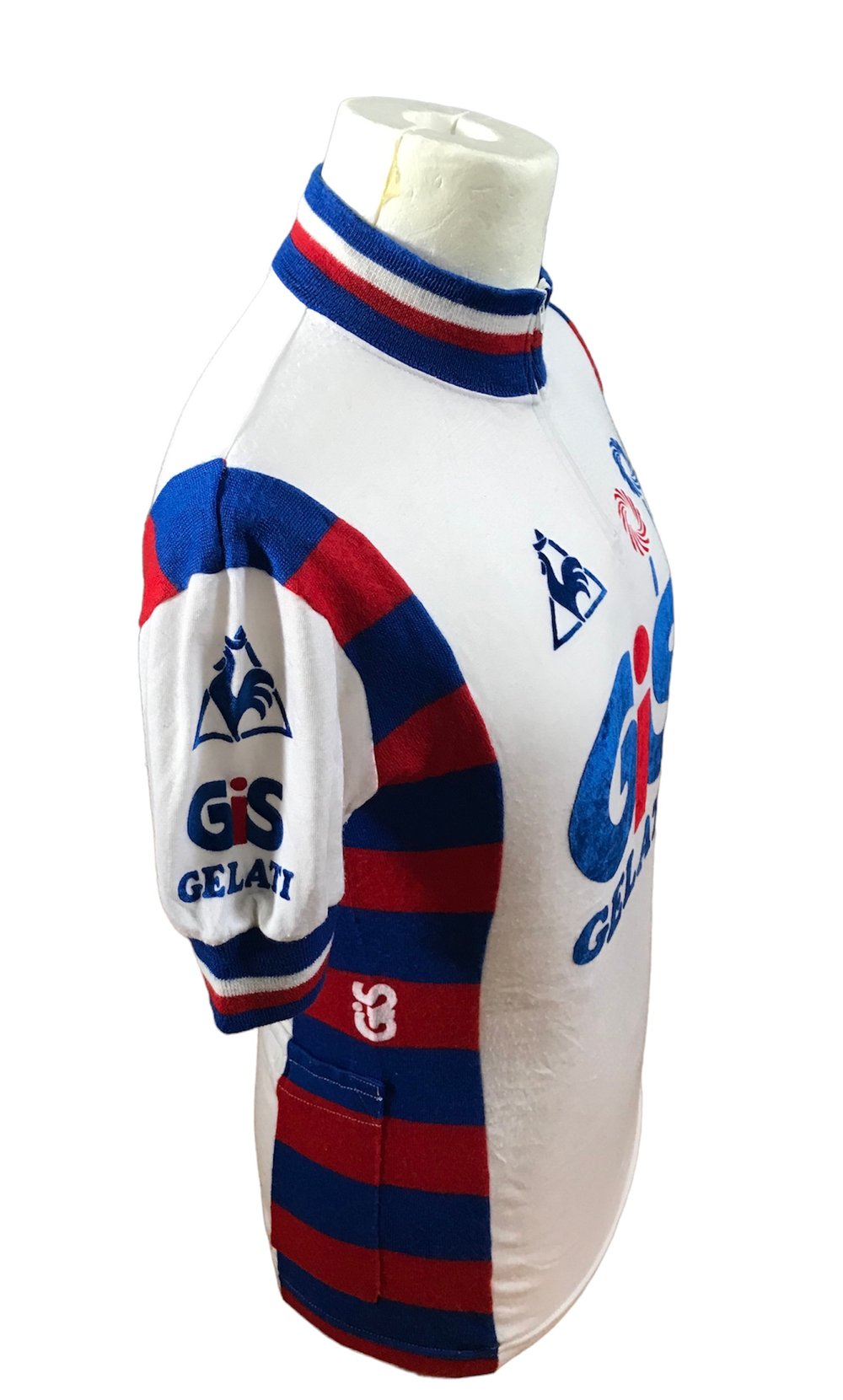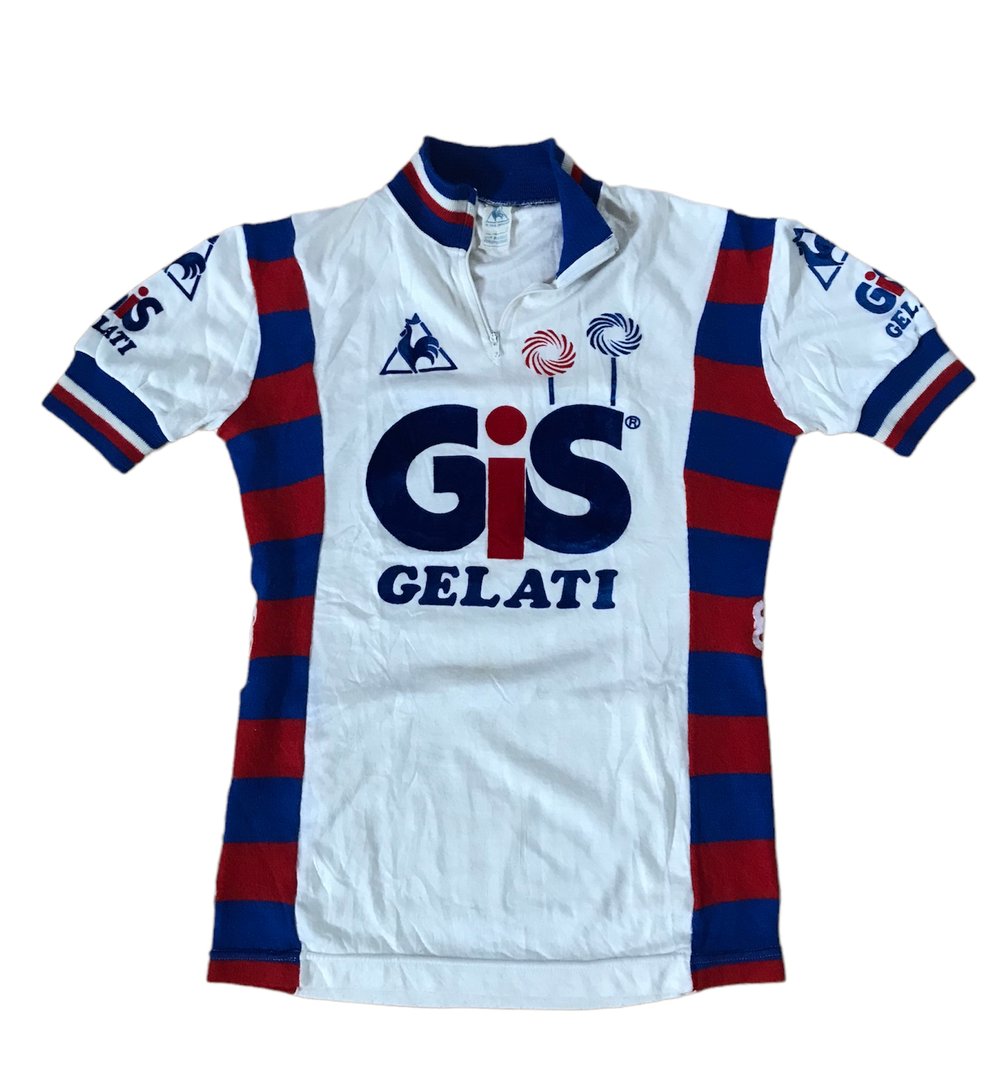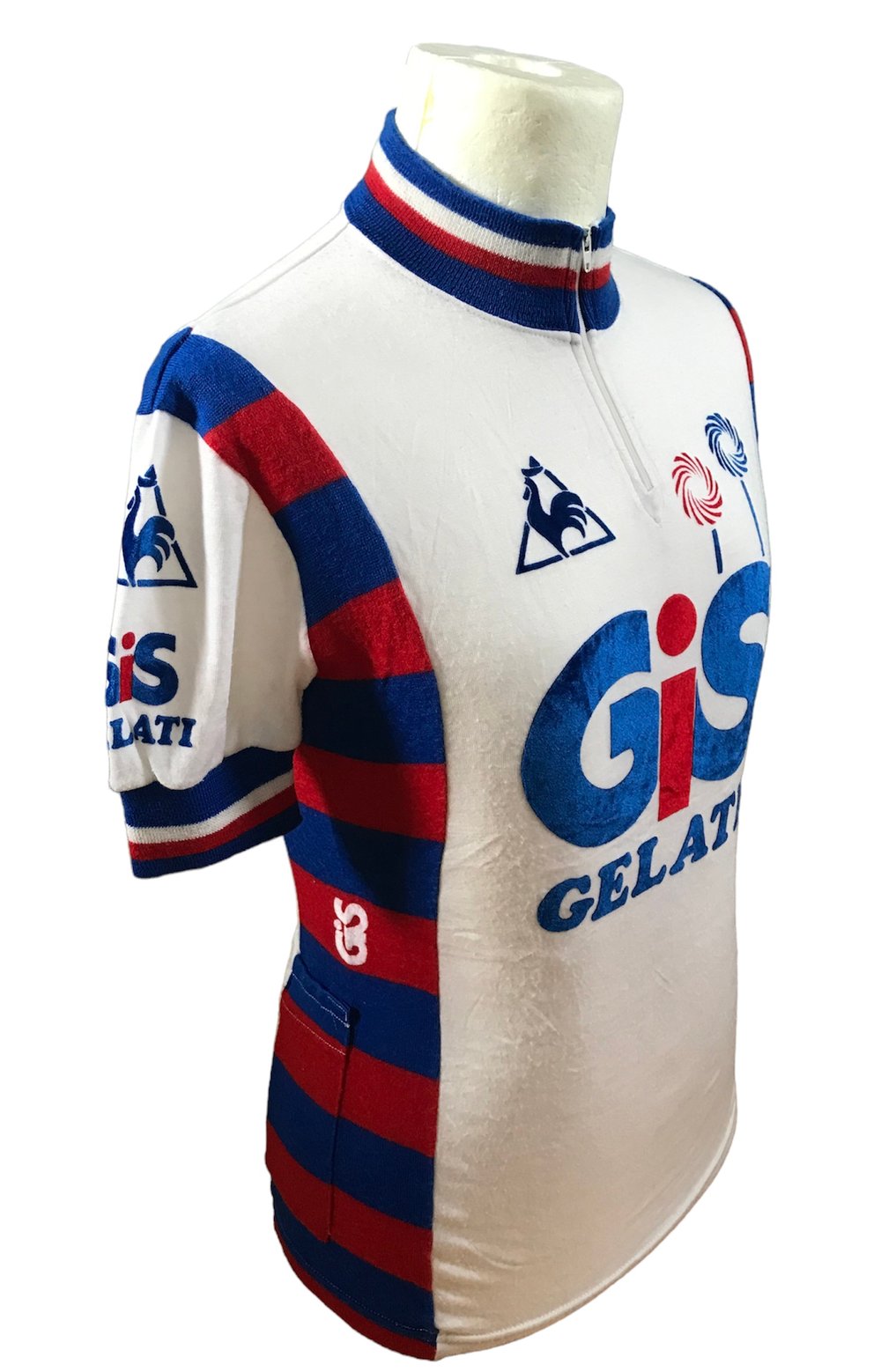 Description:
A rare example of a team issue jersey, one of the most stunning design from the Italian professional peloton. Made by Le Coq Sportif especially for and during the 1980 Giro d'Italia.
During the 1980 Giro d'Italia, Colnago patches covered the Le Coq Sportif logos, with the specific aim of promoting the bikes of Ernesto Colnago, a loyal friend and supporter of Giuseppe Saronni.
This jersey under the GIS Gelati entity with the same design was used for the first three years, from 1978 to 1980 before the additional sponsor Campagnolo appeared on the jersey in 1981.
Main victories: Roger De Vlaeminck (Milan-San Remo 1979 and Circuit Het Volk 1979)
Throughout professional cycling's second golden age (1968-1987), Italian brands dominated. Gis Gelati was an Italian professional cycling team that was active between 1978 and 1991. It was headquartered in Giulianova, Abruzzo.
The three star riders to feature over the years were the Belgian Roger De Vlaeminck and the Italians Francesco Moser and Giuseppe Saronni.
Color: The flavoursome design and outstanding colours with the horizontal red and blue stripes.
Condition: This jersey is a beauty, in great condition.
• Manufactured from an 80/20 wool acrylic mix with flocked lettering.
• Long length zip at the collar 13cm
• Three back pockets at the rear
• Three button down pockets at the rear
• Made in France by Le Coq Sportif
Size: Medium
Armpit to armpit: 45cm
Length: 67cm
PLEASE NOTE to review carefully the photos to determine the condition.