Columbus tubing set in box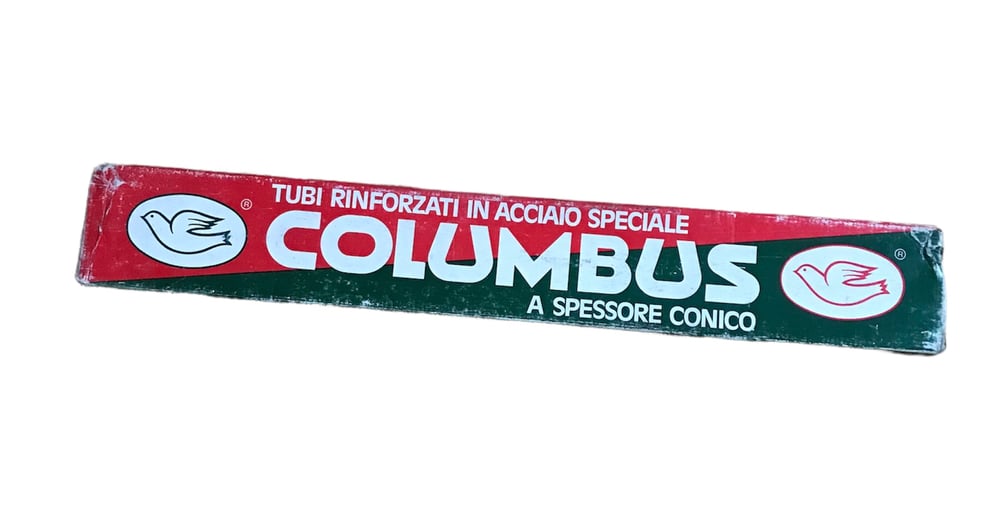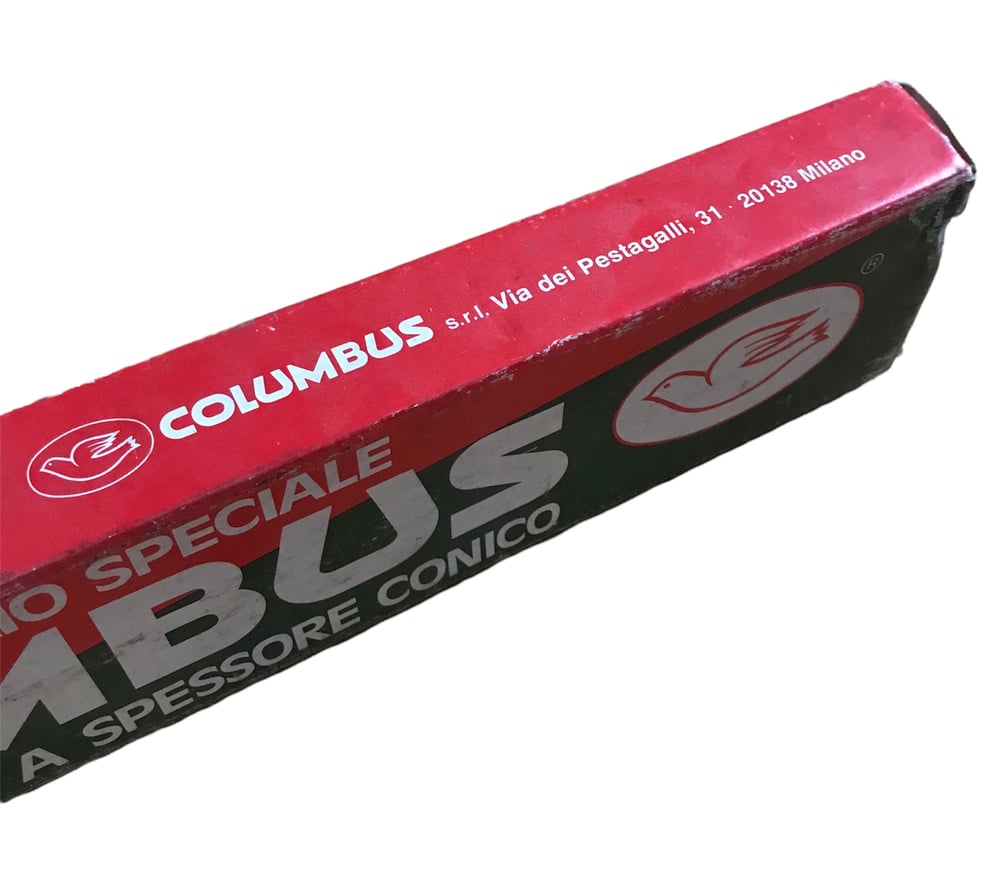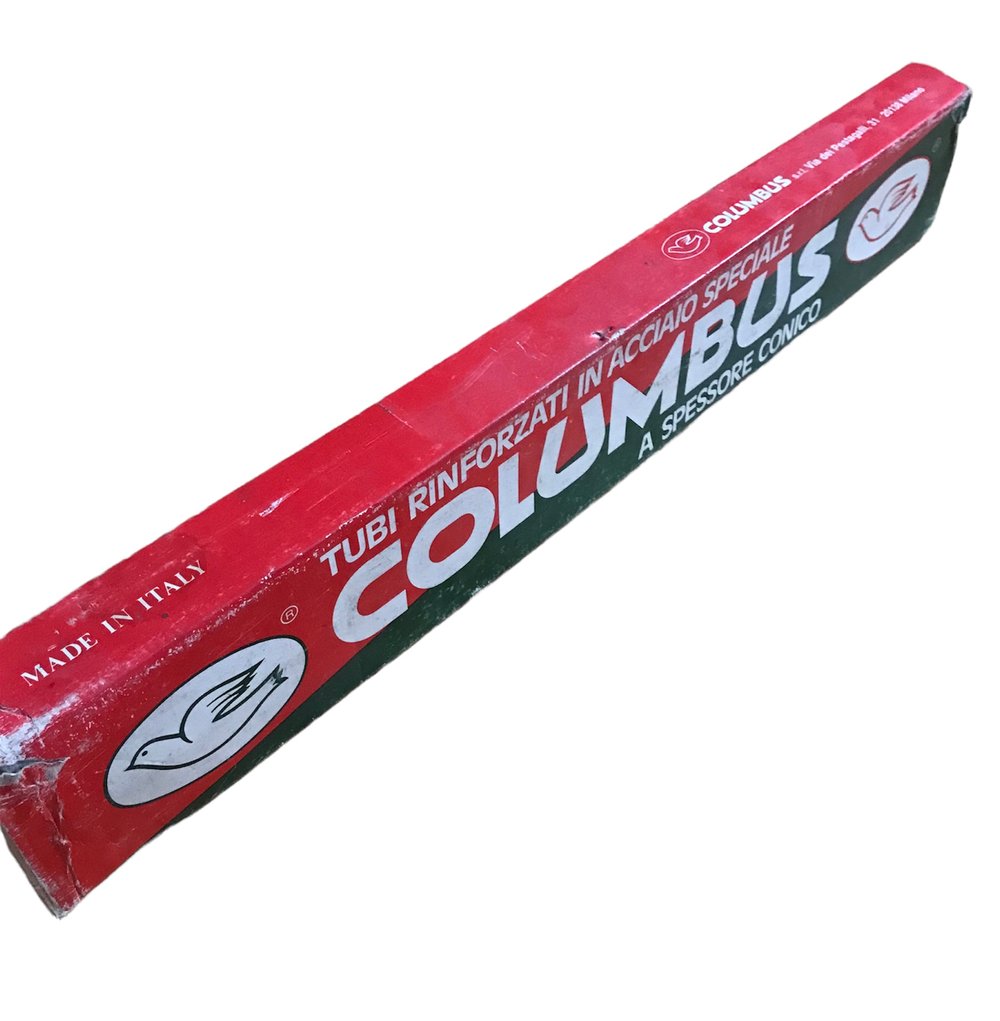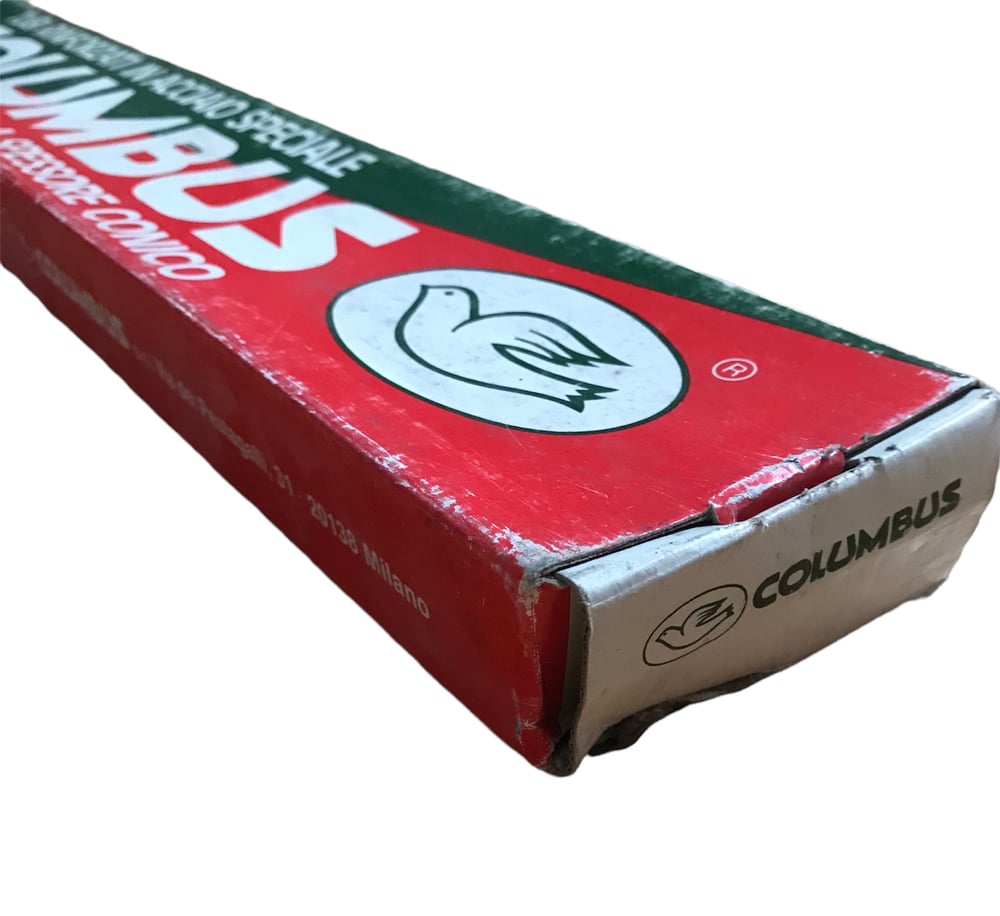 Description:
Columbus S.R.L is the biggest and most famous steel tubing manufacturer in Italy, known worldwide for their extremely light and in well-manufactured products.
Almost all classic bicycle frames made in Italy and southern Europe between the 1970s and 1990s were made of Columbus steel tubing. Throughout this period, Columbus developed a series of the world's finest steel bicycle tubing; below you can find a comprehensive list of the most popular Columbus tubes used by the finest bicycle manufacturers of this era.
Columbus SL was used by a majority of the Italian bike industry during the late 1970s and early 1980s. It is a high-quality double-butted tube set made of Cyclex Cromo Steel.
Columbus SLX was released in the early 1980s as the pinnacle of Columbus tubing, made of Cyclex Cromo Steel. In order to make it stiffer and better suited to a variety of terrain, it used a helicoidal reinforcement to the bottom bracket, butted downtube sections and lighter chain stays.
Additional information:
The history of Columbus goes back to 1919 when Angelo Luigi Colombo (or A.L.) first set up a shop to produce steel tubing. In the 1920s Colombo's tubing was used for aircraft applications, and also, according to their own history page, frames for motorcycles. They first began making double-butted tubing for bicycles in 1930, the same year they created the "Columbus" brand name.
In 1977, Antonio Columbo, son of founder Angelo, turned Columbus Tubing into a separate entity from the A.L. Colombo company. Soon after, the new company purchased Cinelli, gaining access not only to the bicycle manufacturing, but also to Cinelli's lug business -- a perfect complement for the tubing company.