Eddy Merckx - 1972 - Tour de France - Points Classification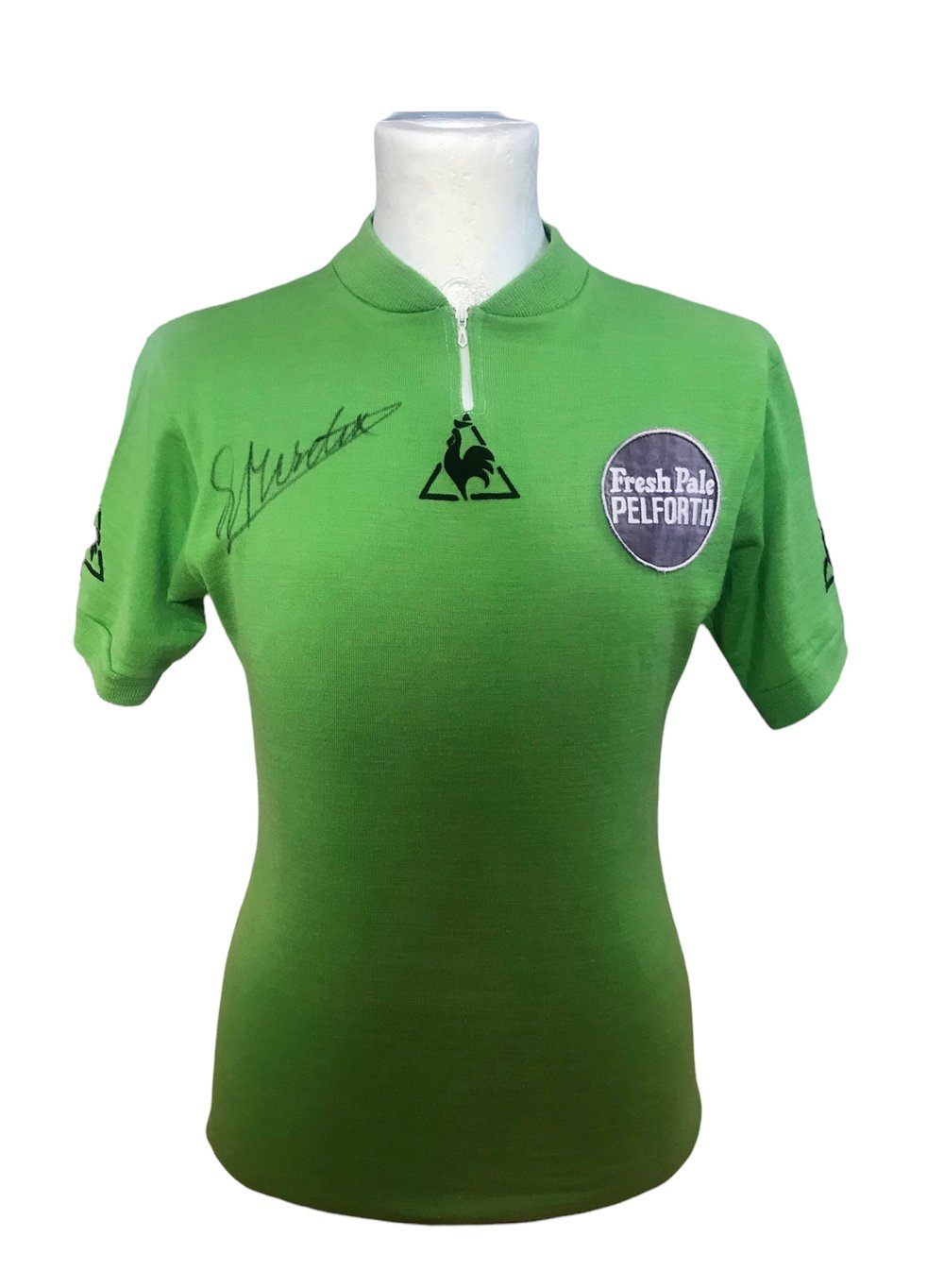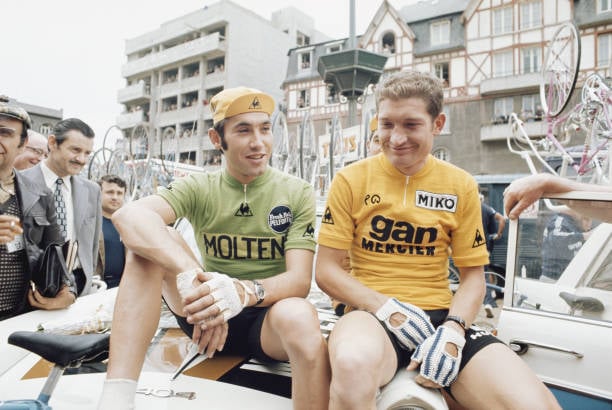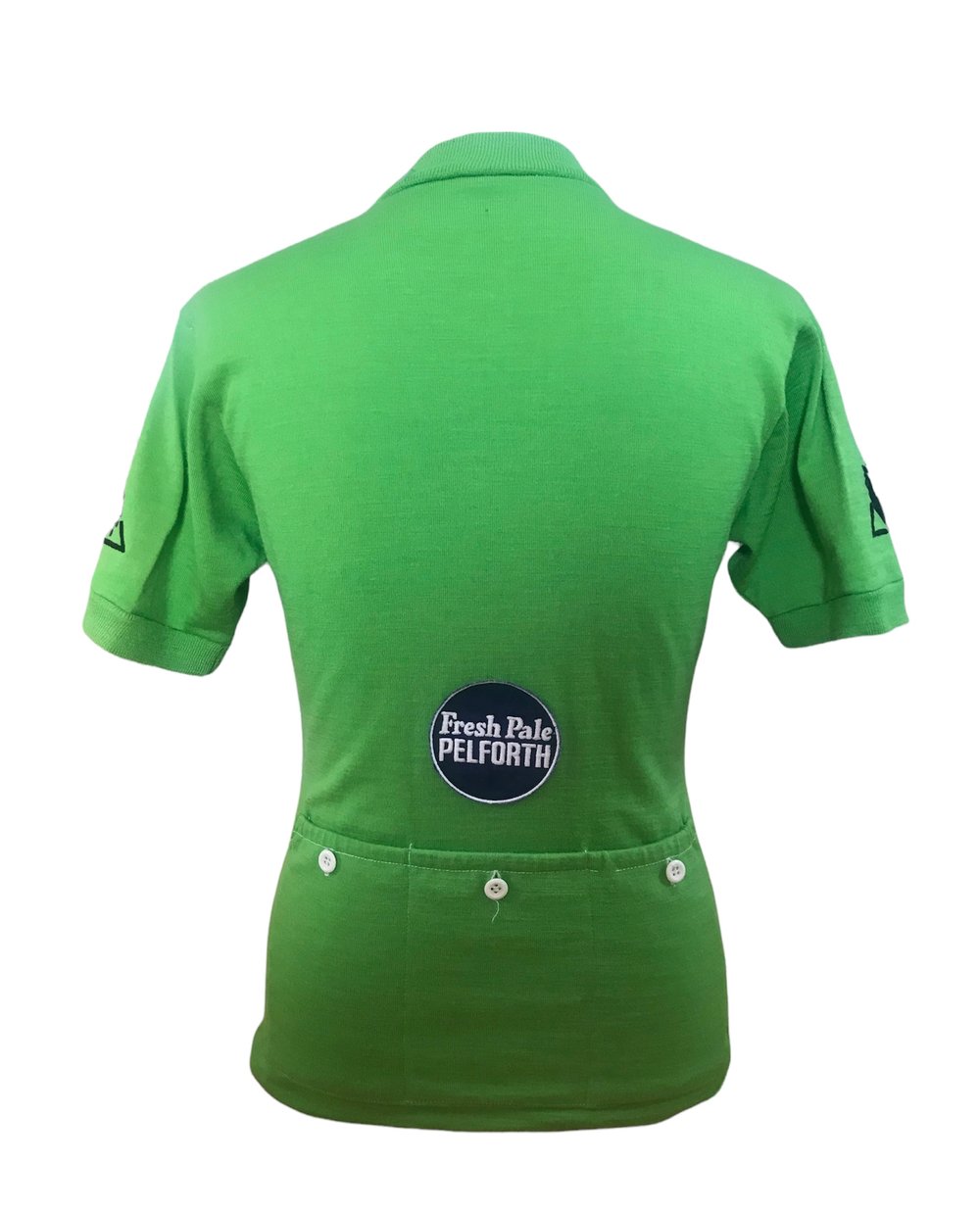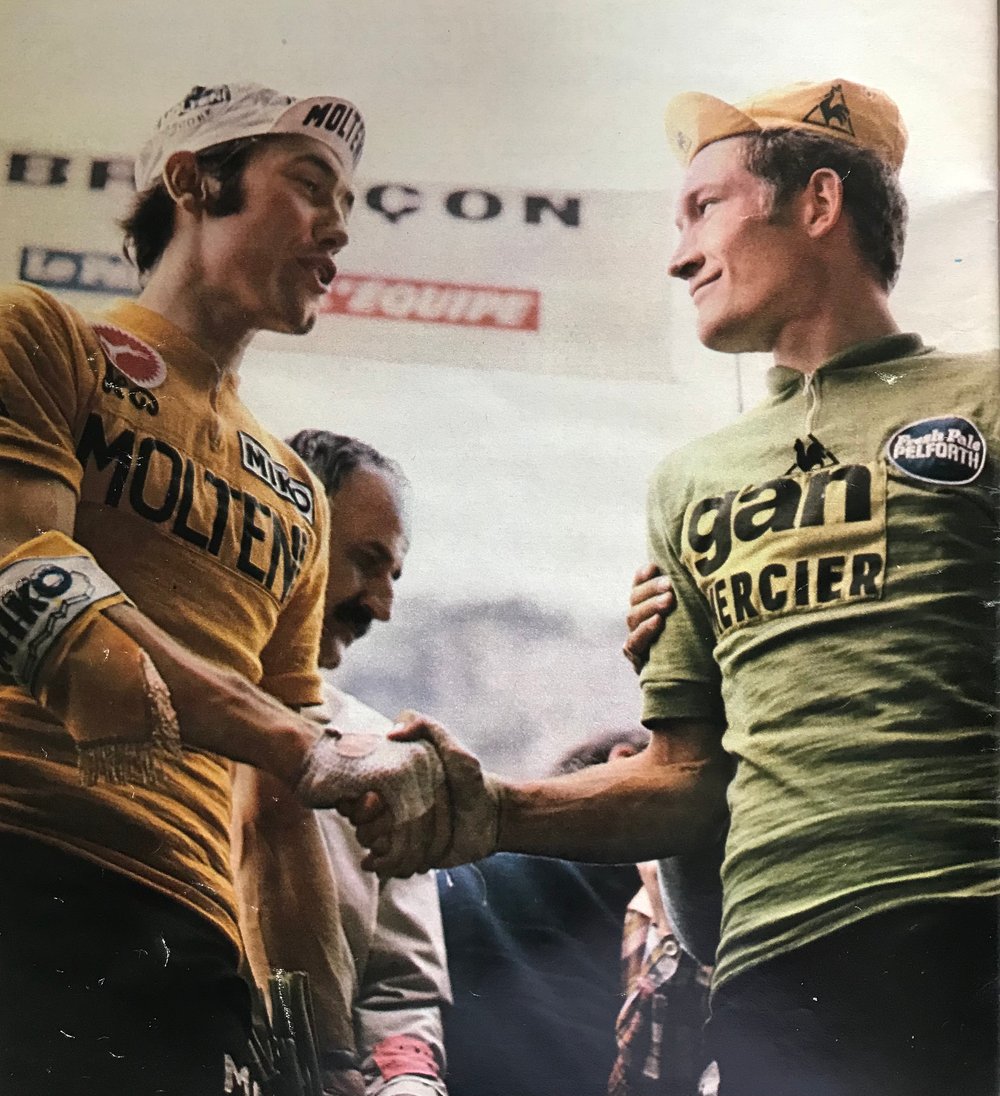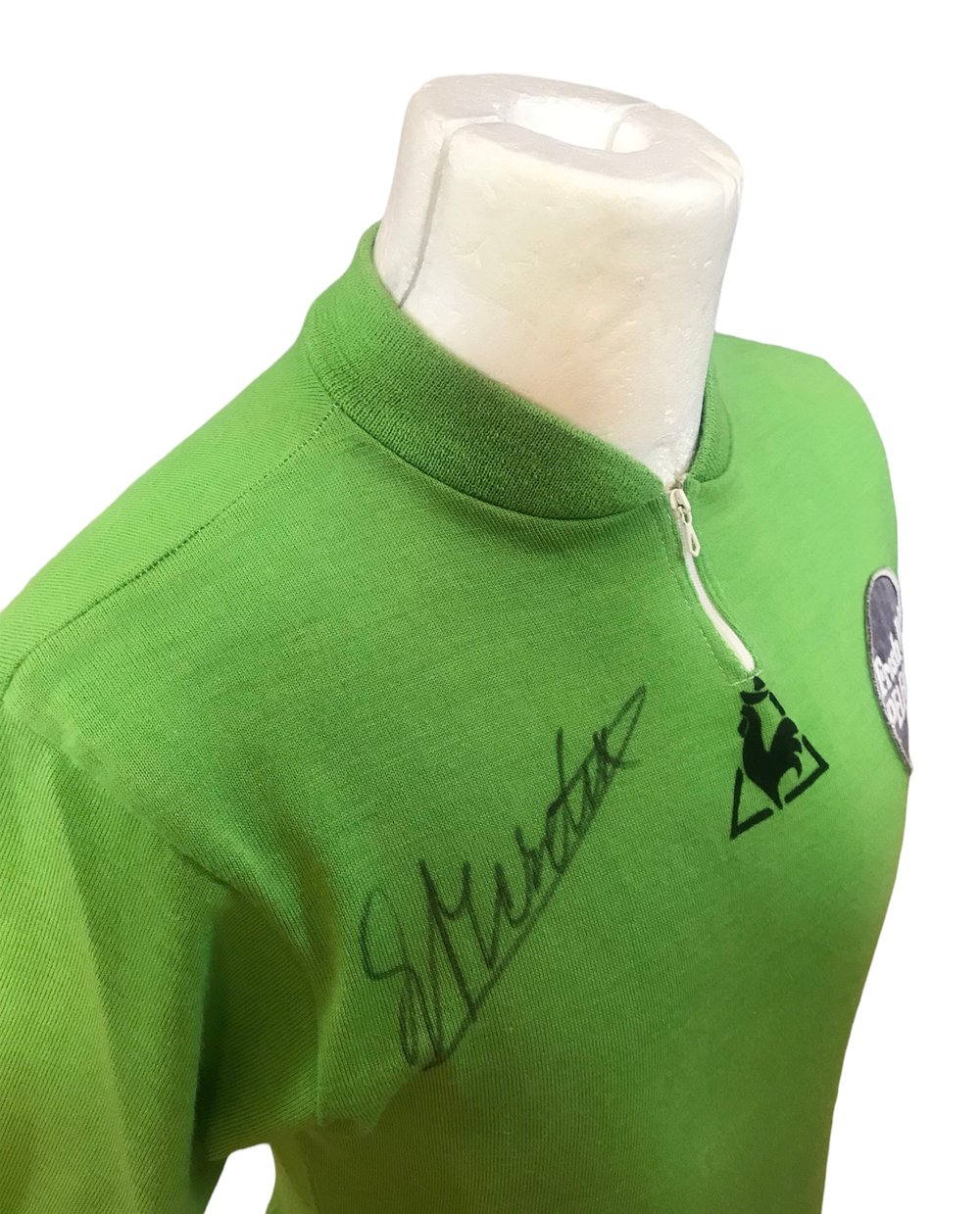 The iconic green Points jersey worn and signed by the 1972 final classification winner Eddy Merckx.
The green jersey, or maillot vert, goes to the leader of the Points Classification. While known as the "sprinter's jersey," the green jersey was created in 1953 on the occasion of the Tour de France's 50th anniversary.
Yellow for you, green for me and so on for 15 days! A fratricidal struggle at the beginning of the 1972 Tour de France for the yellow jersey saw Eddy Merckx and Cyrille Guimard successively also wear the green jersey. Cyrille Guimard did not finish this Tour de France, his two knees were martyred to follow the best in the mountains, forced to abandon 10km after the start of the penultimate stage, wearing the green jersey and still second at 7'58" to the yellow jersey Eddy Merckx.
Cyrille Guimard will take the green jersey on Sunday evening, 1 July, at the end of the first stage from Angers to St-Brieux (235.5km) and will be the leader without interruption until Friday 21 July 1972. Eddy Merckx wore the green jersey on 3 and 10 July.
Color: Green
Condition: very good
• Manufactured from an 100% wool with embroidered patches "Fresh Pale Pelforth" on the chest and at the rear
• Eddy Merckx's signature on the right chest
• Short length zip at the collar 7cm
• Three back pockets at the rear
• Short sleeves jersey
• Made in France by Le Coq Sportif
Size: Medium
Armpit to armpit: 45cm
Length: 70cm
PLEASE NOTE to review carefully the photos to determine the condition.