Enrico Paolini - 1978 - SCIC Bottecchia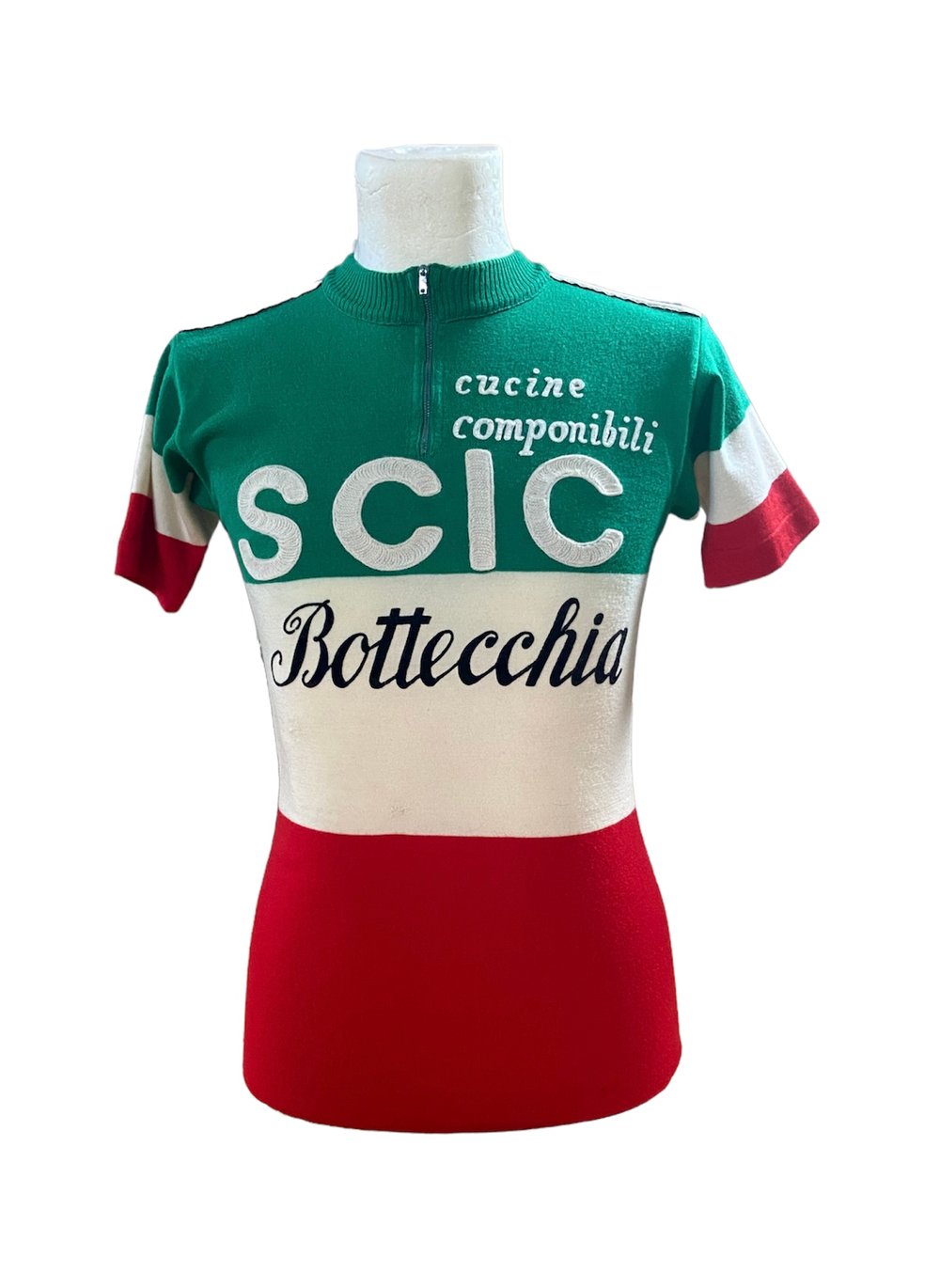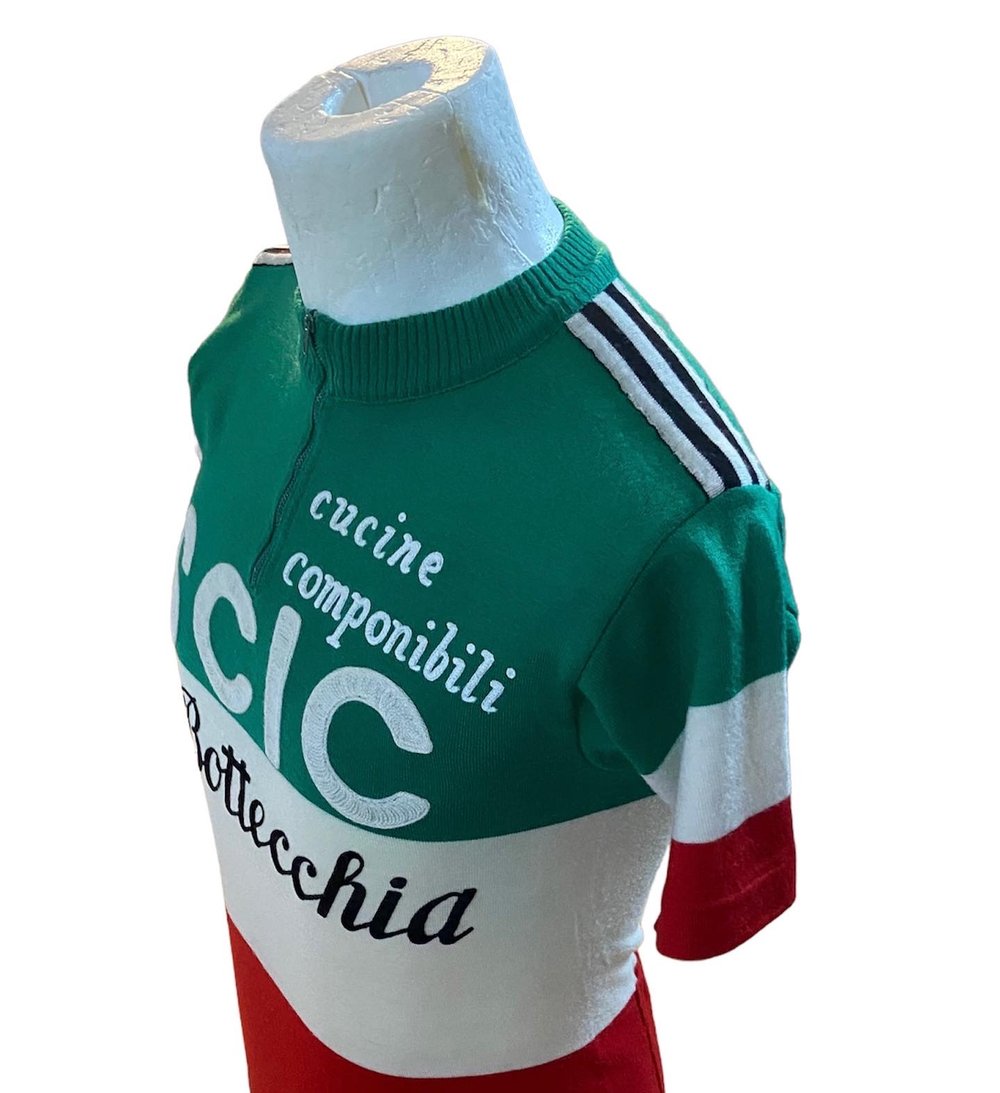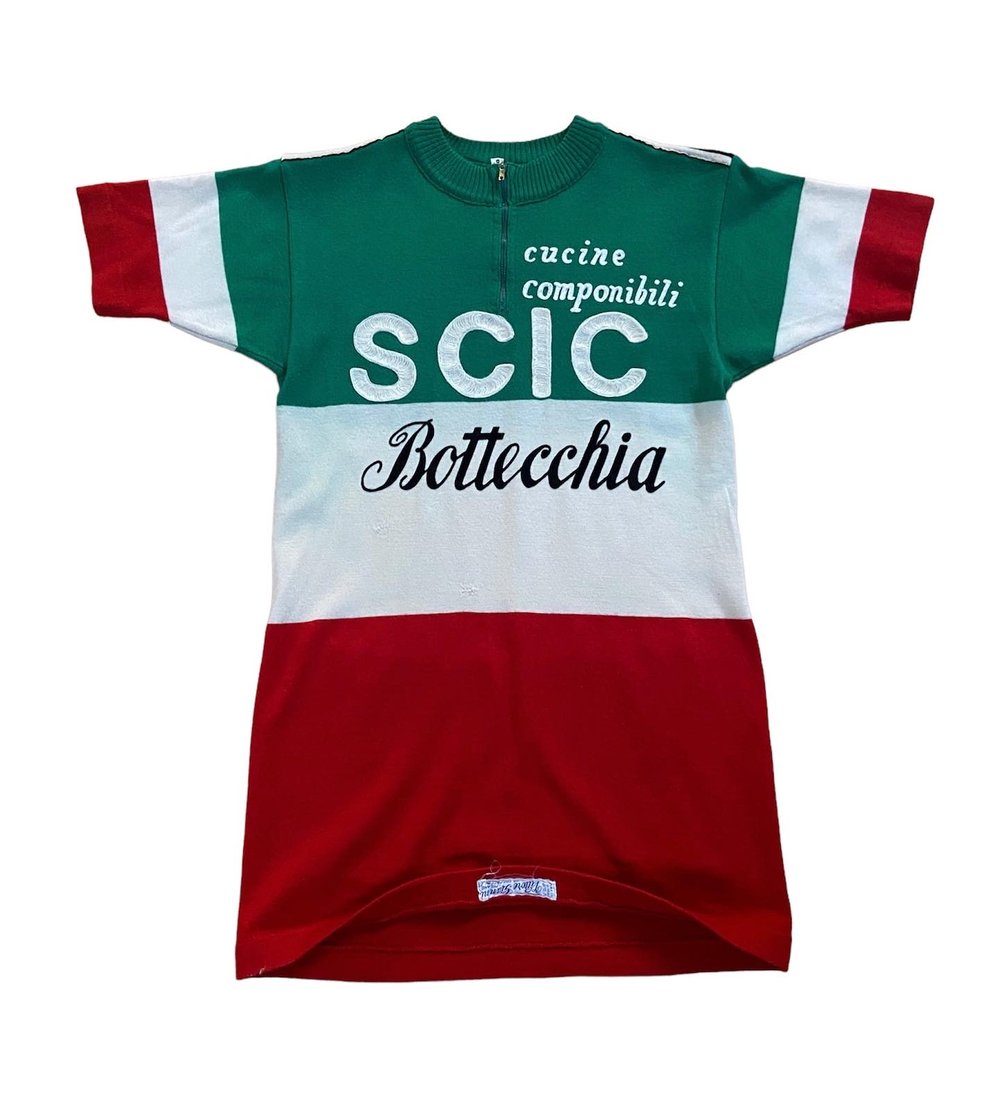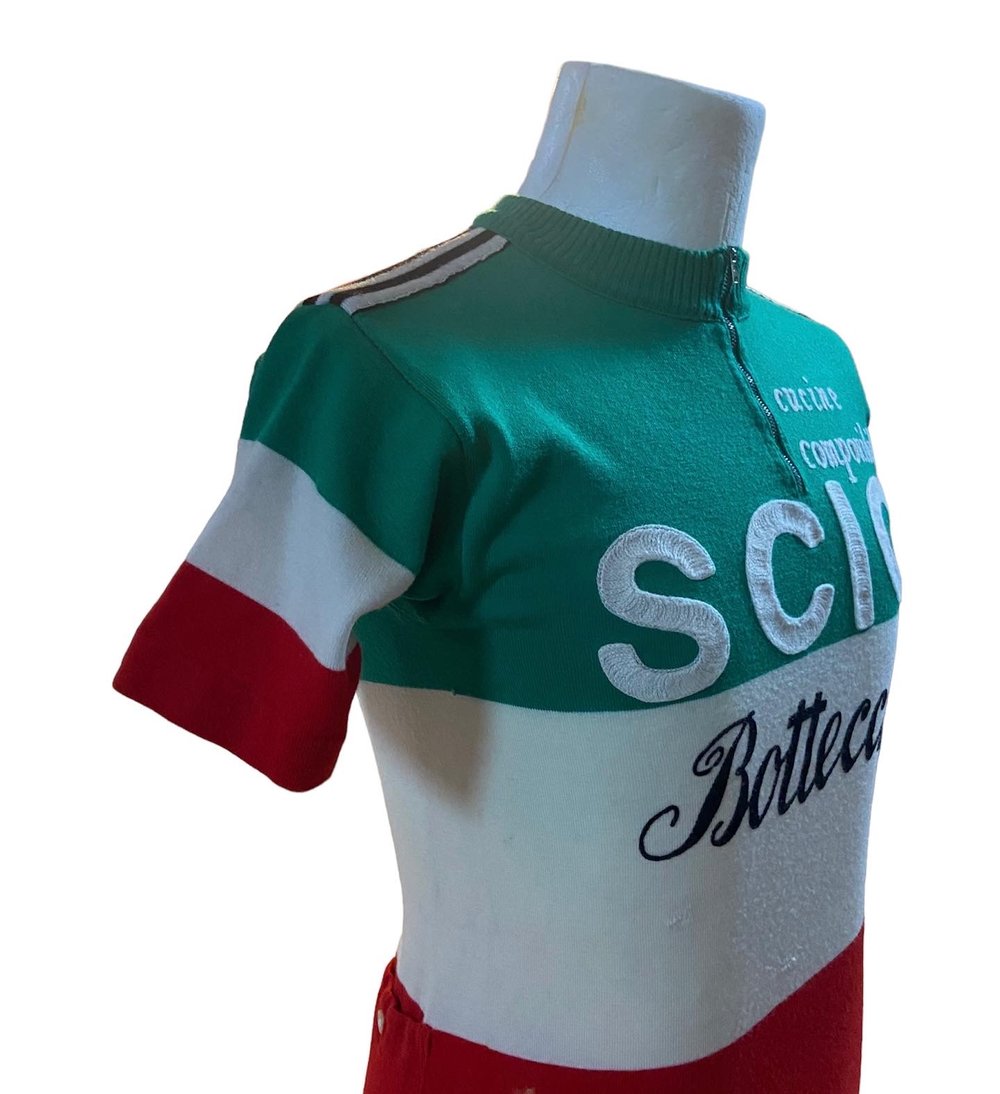 Description:
An iconic jersey worn by Enrico Paolini! This jersey was purchased directly from the brilliant journalist/collector Herbie Sykes and was part of his collection.
Enrico Paolini (born March 26, 1945 in Pesaro, Marche) is a former racing cyclist. A professional rider from 1969 to 1979, Enrico Paolini was three times Italian road champion (1973, 1974 and 1977) and won seven stages of the Giro d'Italia and several Italian semi-classics (the Three Valleys of Varese, Milan-Turin, Giro Veneto, Giro Emilia). After his racing career, he became a sports director for Italian teams.
He raced 11 times in the Giro d'Italia without interruption from 1969 to 1979, including 7 stage victories. His best result was 11th in 1971, the same year he wore the pink jersey for 3 days.
Color:
The tri-colour is the distinctive jersey worn by the "Champion of Italy" in a particular discipline of cycling. From top to bottom the colours are: green, white and red.
Condition:
This jersey is a beauty, in great condition.
• Manufactured from an 80/20 wool acrylic mix with chain-stitched lettering
• Long length zip at the collar 13cm
• Three back pockets at the rear
• Three button down pockets at the rear
• Made in Italy by Vittore Gianni
Size: Medium
Armpit to armpit: 40cm
Length: 70cm
Additional Information:
1969 is the year of SCIC's debut in the world of bicycle racing. More than for a studied advertising strategy, this union was born out of a real and unique passion. The cycling passion ends up turning into an exclusive love.
"G.S. SCIC - Eleven years on two wheels", which traces the glorious years of the Scic Sportivo Group from 1969 Adorni to 1979 Saronni.
Main rider:
Franco Balmanion, Vittorio Adorning, Beppe Saronni, Franco Bitossi, Gaëtan Baronchelli, Enrico Paolini (the only one who dressed the white shirt for all 11 seasons), Luciano Armani, Bruno Mealli, Davide Boifava, Alfredo Chinetti, Guido Neri, Walter Ricconi, Mino Teeth, Claudio Micheletto.
The bond and love between SCIC and its teams is pictured year after year through a large collection of images in which the deeds and emotions of all the athletes who took part in this amazing story (from the junior members to the most great champions) are represented.