Francesco Moser - 1979 - Sanson Luxor TV Campagnolo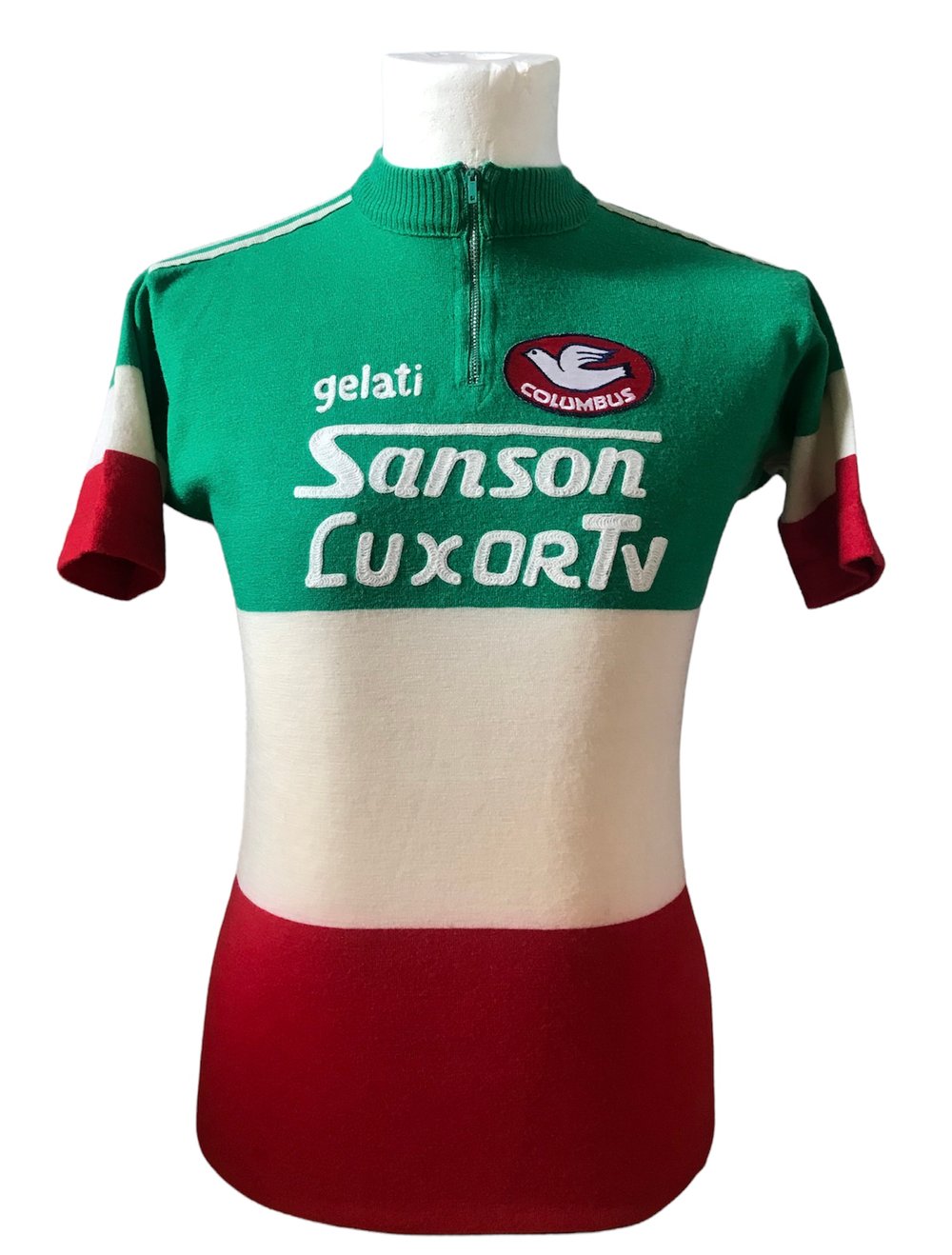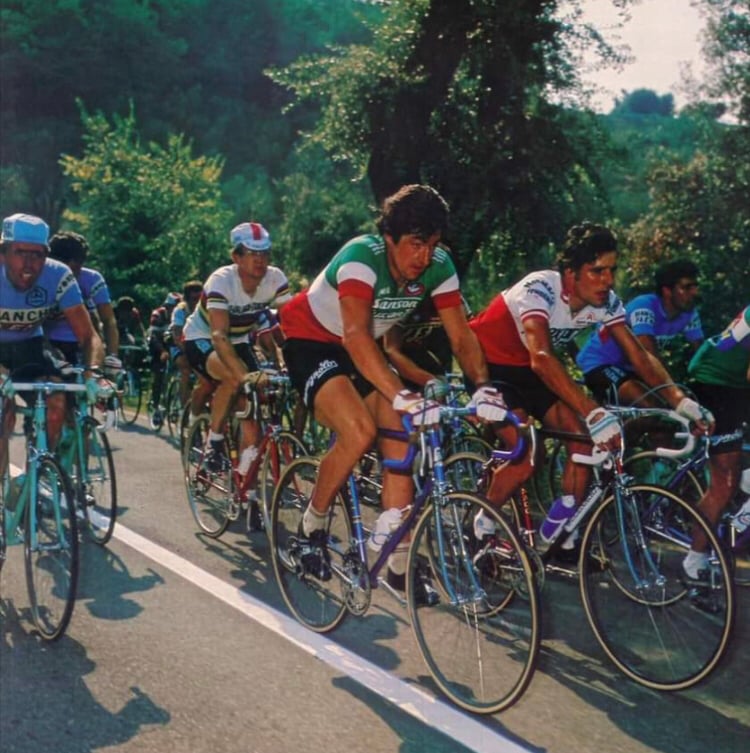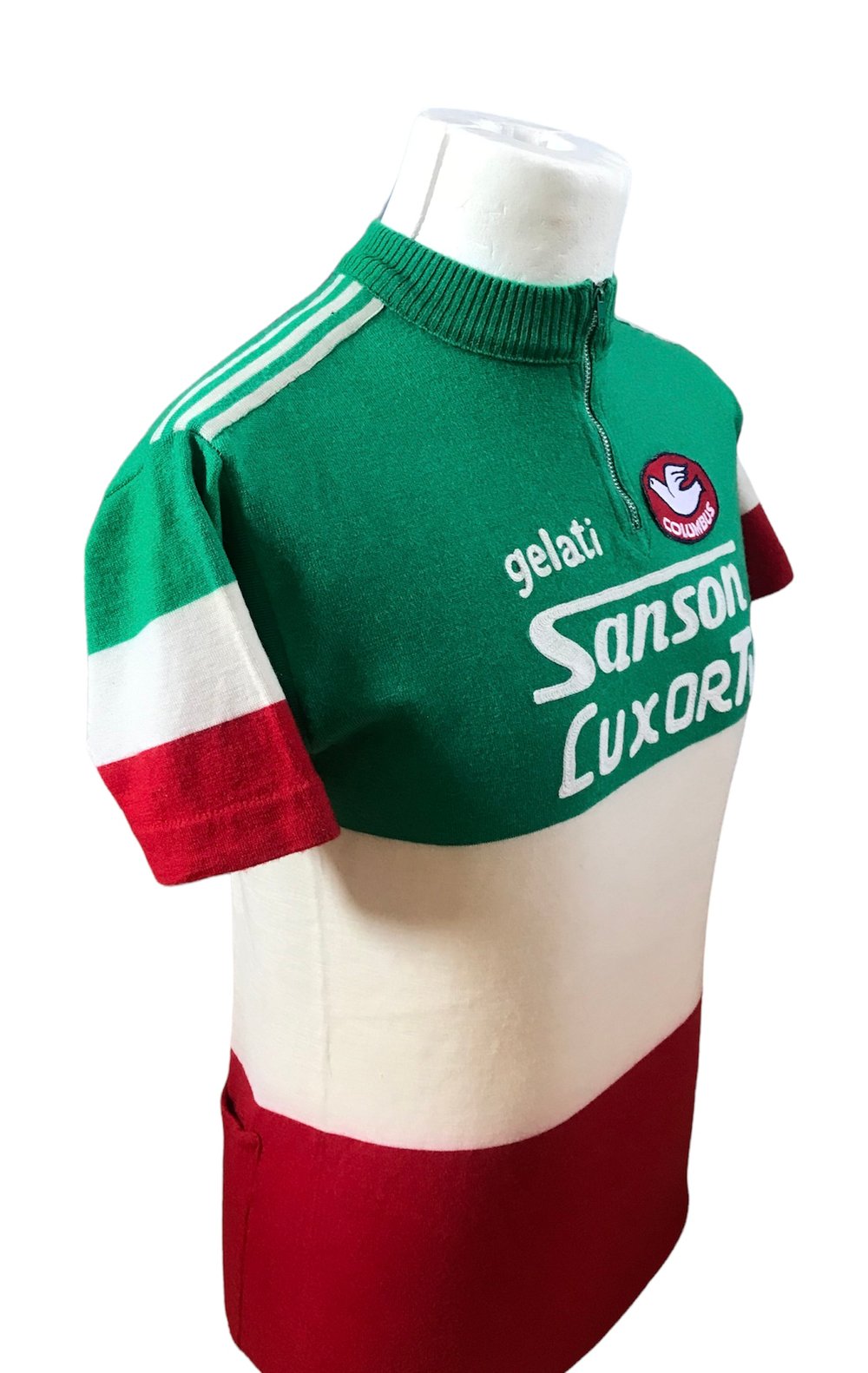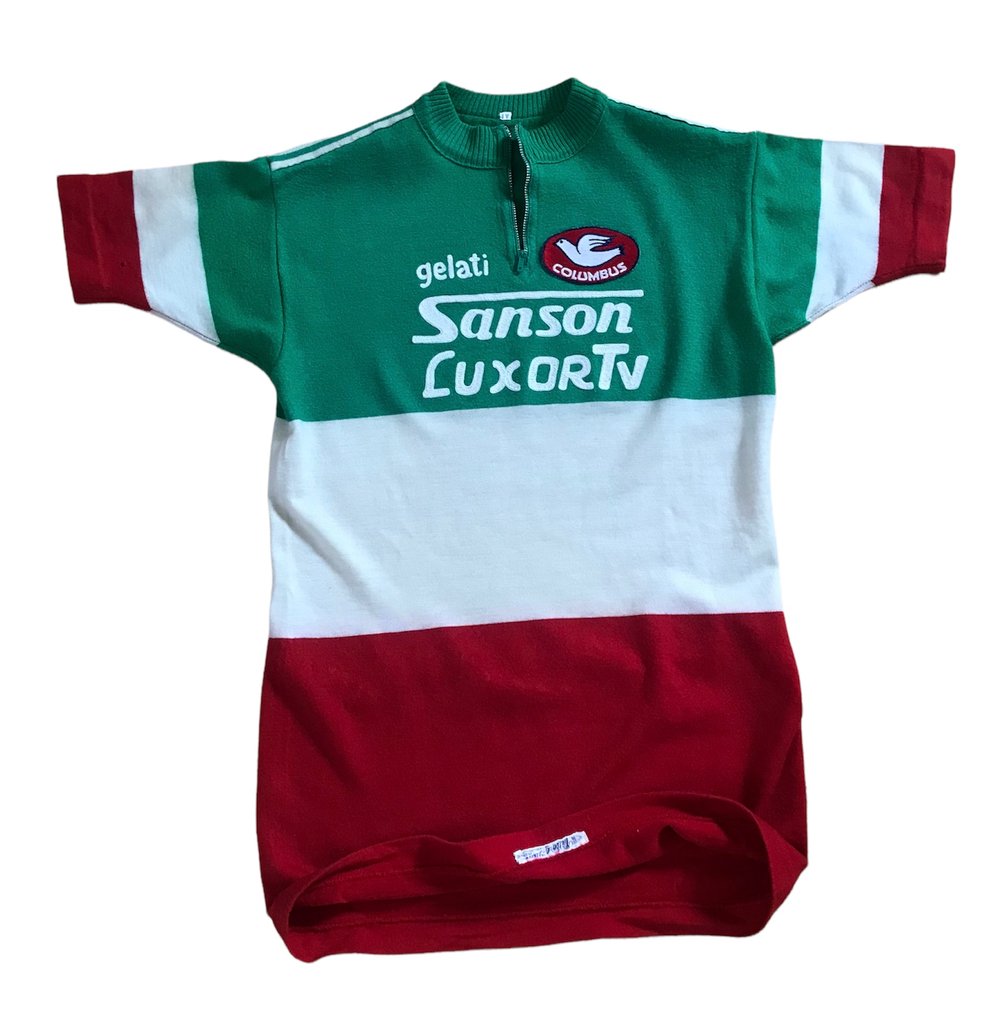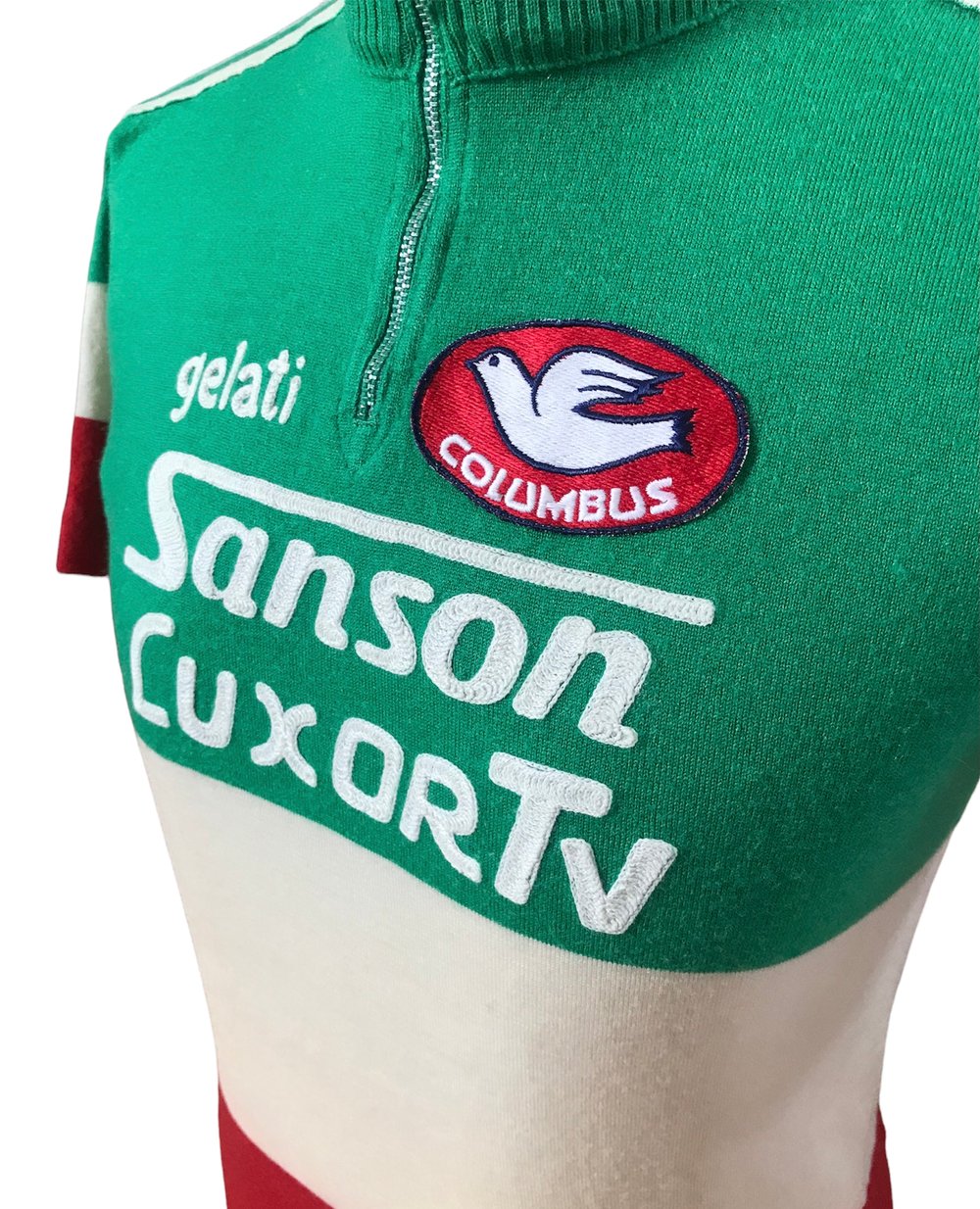 Description:
An iconic jersey worn by Francesco Moser! This jersey was purchased directly from the brilliant journalist/collector Herbie Sykes and was part of his collection.
Four years after his first National Road Championship title in 1975, Francesco Moser will wear the Sanson - Luxor TV jersey again for the second part of the season, just after his Italian Championship title won on June 24th 1979.
Color:
The tri-colour is the distinctive jersey worn by the "Champion of Italy" in a particular discipline of cycling. From top to bottom the colours are: green, white and red.
Condition:
This jersey is a beauty, in great condition.
• Manufactured from an 80/20 wool acrylic mix with chain-stitched lettering
• Long length zip at the collar 12,5cm
• Three back pockets at the rear
• Three button down pockets at the rear
• Made in Italy by Vittore Gianni
Size: Medium
Armpit to armpit: 41cm
Length: 72cm
PLEASE NOTE to review the photos carefully to determine the condition.
Additional information:
Moser was one of the most dominant riders of his generation, winning everything from Grand Tours to the World Championship Road Race and prestigious One-Day Classics.
Nicknamed the "Lo Sceriffo" (the sheriff), Moser turned professional in 1973, displaying what many viewed as a "unique, cultured pedaling style".
However, compared to many of his rivals who possessed a "slighter build", the Italian rider had a more muscular body composition, which often put him at a deficit when it came to climbing.
Nevertheless, Moser claimed the 1984 Giro d'Italia ahead of Laurent Fignon of France and Moreno Argentin of Italy, relying on his time-trialing skills to overcome what others had gained in the mountains. Moreover, his ability as a powerful sprinter would also earn him the points classification in the 1976, 1977, 1978 and 1982 Italian Grand Tour as well.
When it came to the One-Day Classics, Moser's sturdy build and explosive sprint capabilities would once again prove vital, winning the Paris-Roubaix Classic an impressive three consecutive times, wherein he beat Roger De Vlaeminck in 1979 and 1980 and Gilbert Duclos-Lassalle in 1981.
Other notable victories in the One-Day Classics included winning the 1975 and 1978 Giro di Lombardia and the 1984 Milan–San Remo, as well as victories in the 1974 Paris–Tours, 1977 Züri-Metzgete, 1979 Gent–Wevelgem and the 1977 Flèche Wallonne Classic.
Additional palmarès included winning the 1977 World Road Race Championship in San Cristobal, Venezuela ahead of Dietrich Thurau and Franco Bitossi.
Perhaps Moser's most celebrated moment came on January 19, 1984, when he broke Eddy Merckx's Hour Record in Mexico City, after covering a new record distance of 50.808 kilometers, albeit on a more technically advanced.