Giuseppe Saronni - 1981 - GIS Gelati - Italian National Champion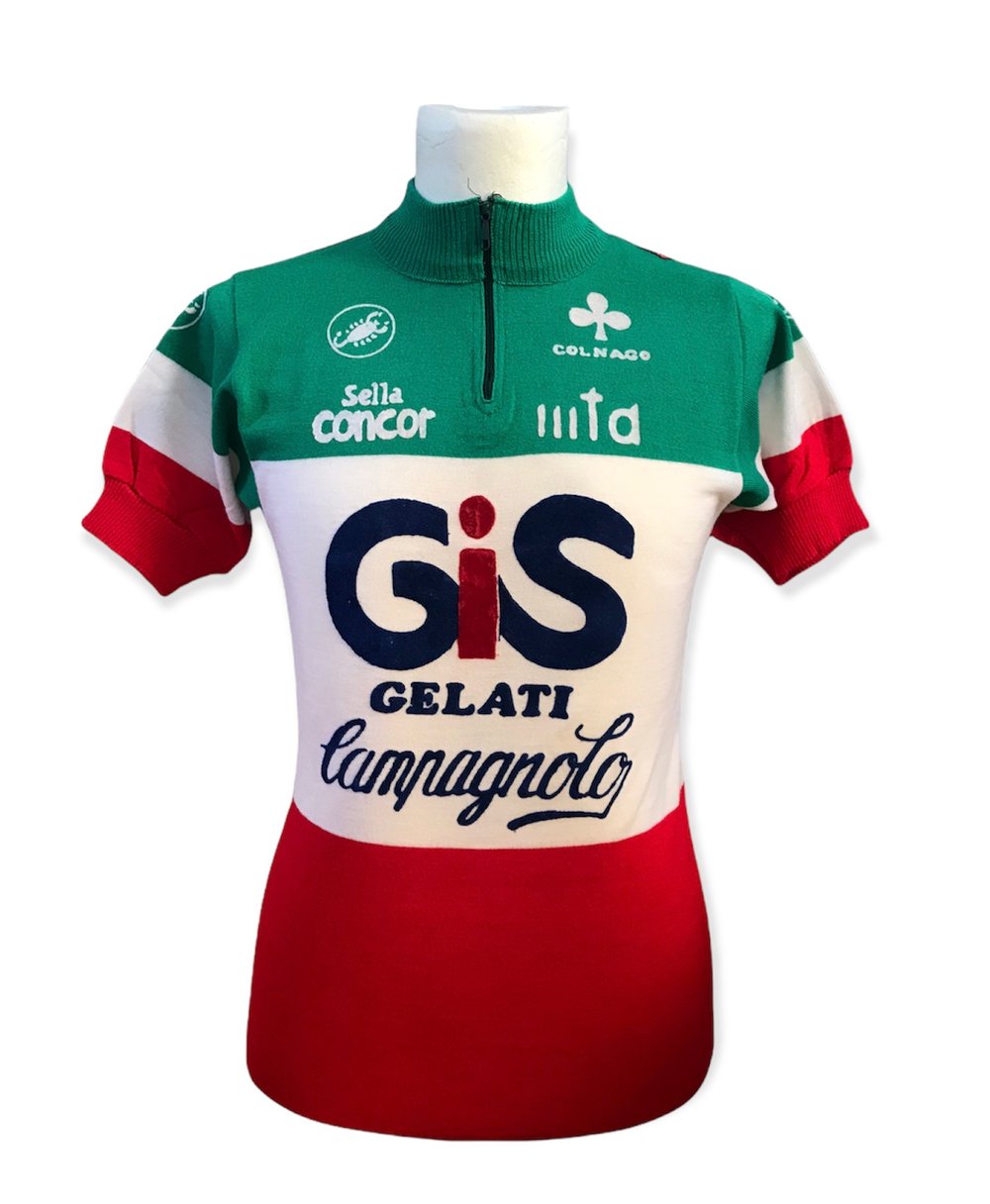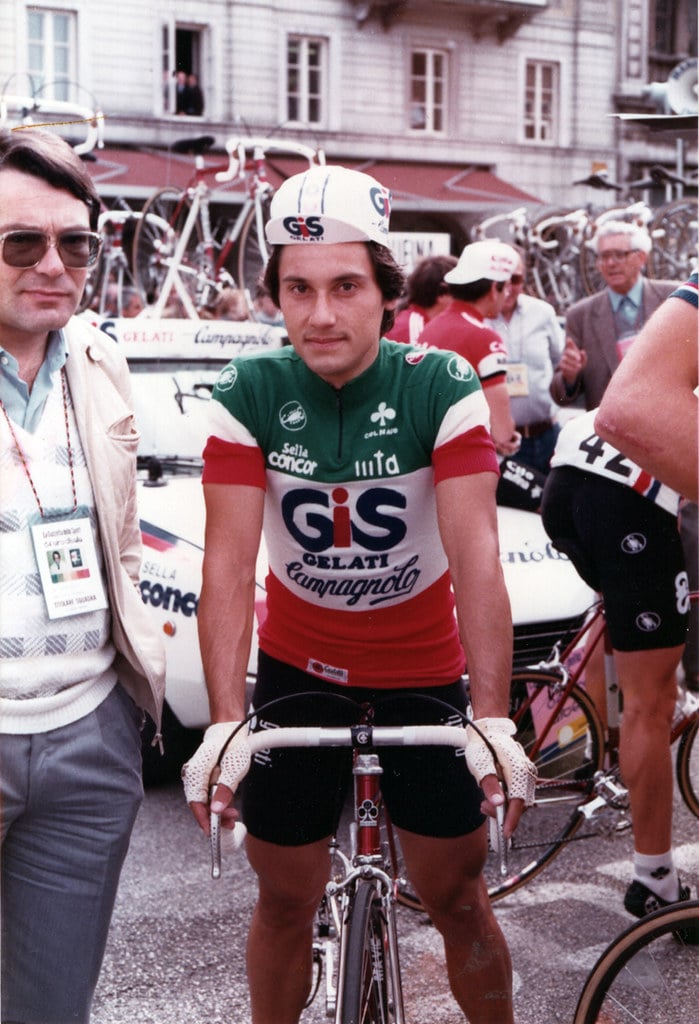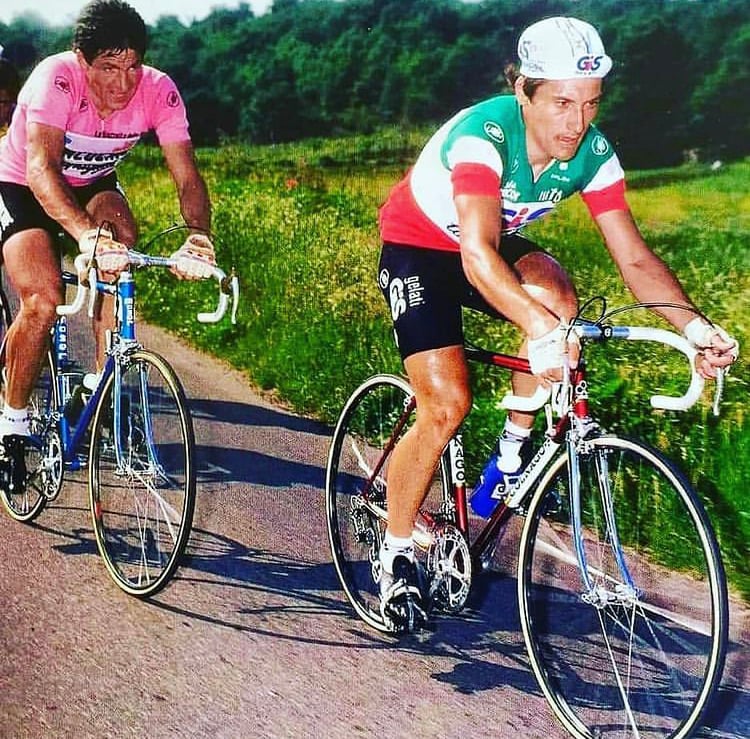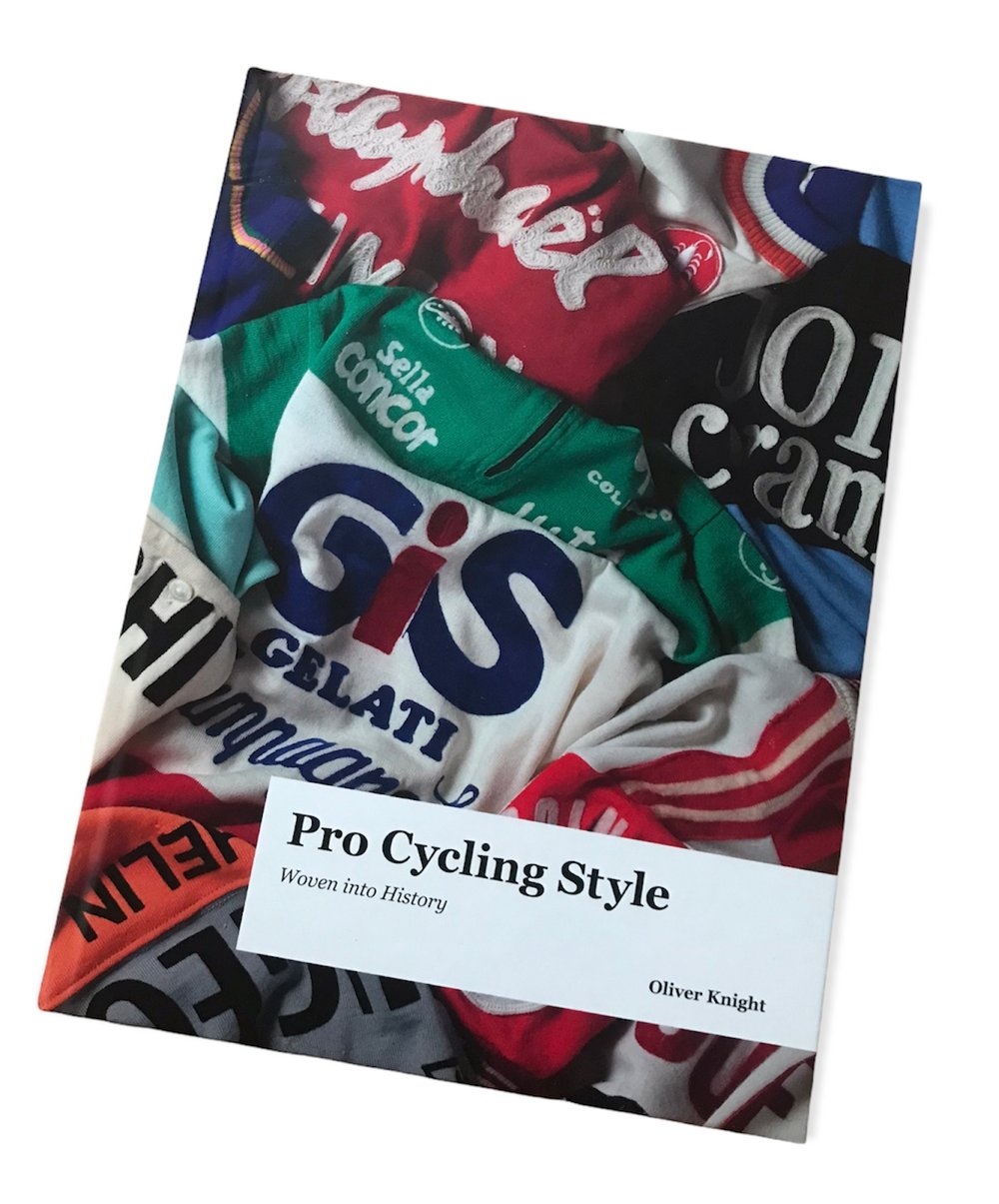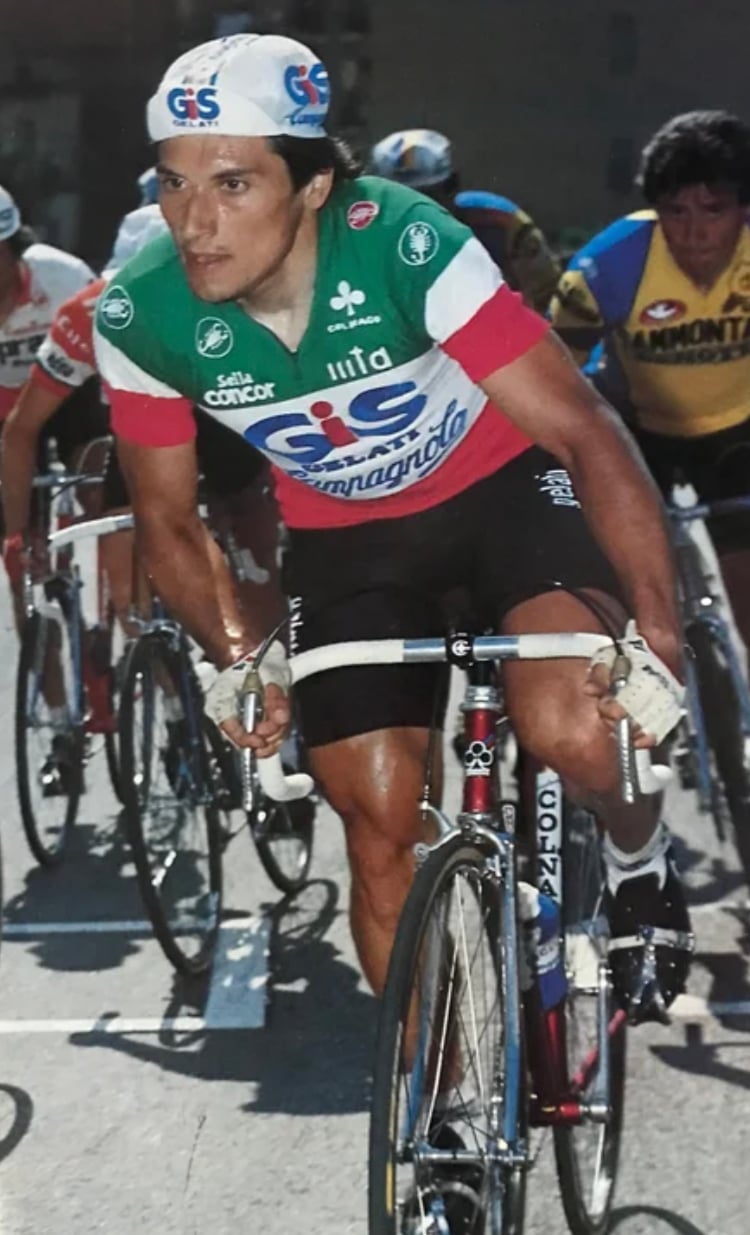 Description:
This gorgeous jersey worn by Giuseppe Saronni during the start of the 1981 season after his win of the National Road Championship title the year before.
Gis Gelati was an Italian professional cycling team that was active between 1978 and 1991. It was headquartered in Giulianova, Abruzzo.
The tri-colour jersey is the distinctive jersey worn by the "Champion of Italy" in a particular discipline of cycling. The mesh is composed of three horizontal coloured bands around the chest. From top to bottom the colours are: green, white and red.
Widely regarded as a stand-out design by the designers and collectors interviewed in the new book "Pro Cycling Style" by Oliver Knight and Three Back Pockets. It's difficult to define what exactly makes this one stand-out - the inclusion of team and kit sponsor branding from GIS Gelati @campagnolosrl and @castellicycling proving a sublime combination. An iconic gorgeous wool jersey in fantastic condition!
Giuseppe "Beppe" Saronni won the 1980 National Road Race Championships located in Arezzo on 22 June 1980.
Beppe Saronni (born 22 September 1957) won the Giro d'Italia In 1979 and 1983 - the 1982 World Cycling Road Championships in Goodwood, England - and the Monuments, the 1982 Giro di Lombardia and the 1983 Milan-San Remo.
An electric champion, able to win on any type of terrain, whether track or road, as one of the greatest Italian and international history.
Color: Bright outstanding colors with this tricolore jersey (From top to bottom the colours are: green, white and red).
Condition: This jersey is a beauty, in great condition.
• Manufactured from an 80/20 wool acrylic mix with flocked lettering.
• Long length zip at the collar 12,5cm
• Three back pockets at the rear
• Made in Italy by Castelli
Size: Medium
Armpit to armpit: 41cm
Length: 72cm
PLEASE NOTE to review carefully the photos to determine the condition.