Eddy Merckx 🇧🇪 1976 Molteni Campagnolo - Prototype Time Trial jersey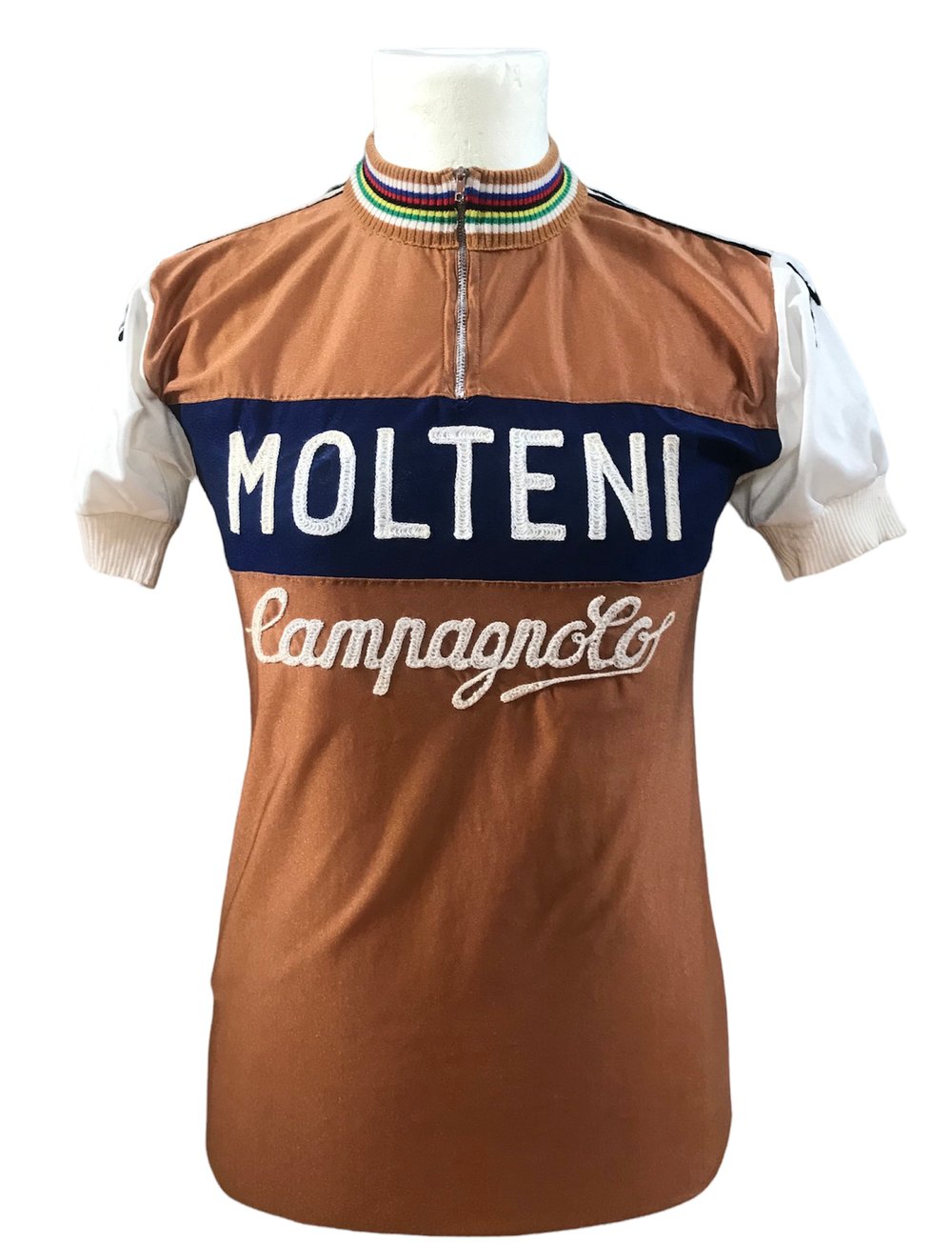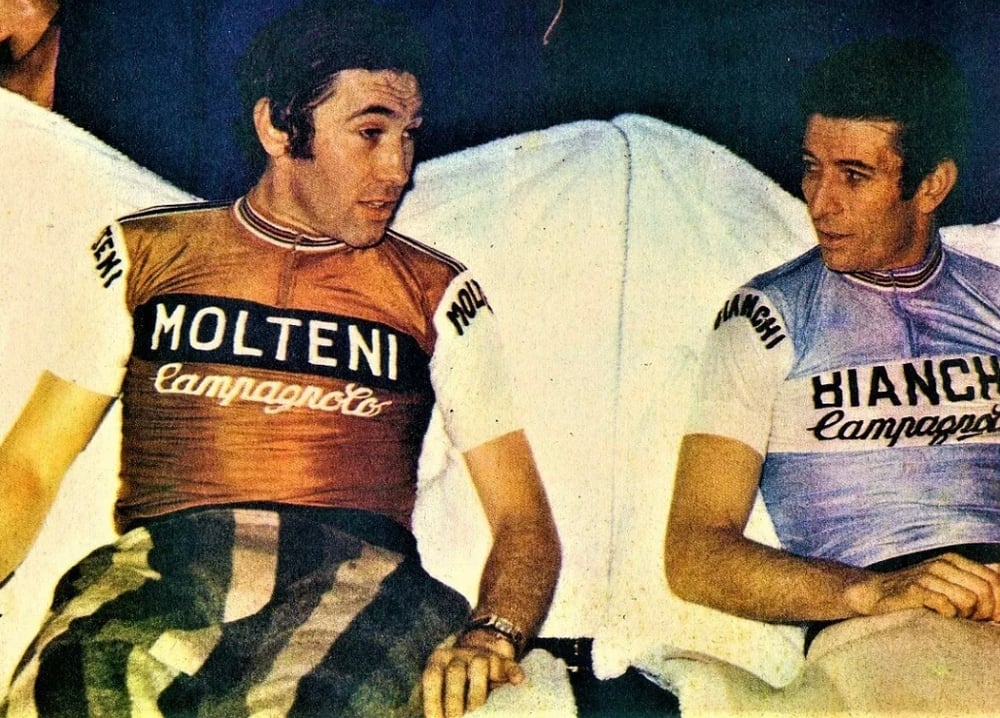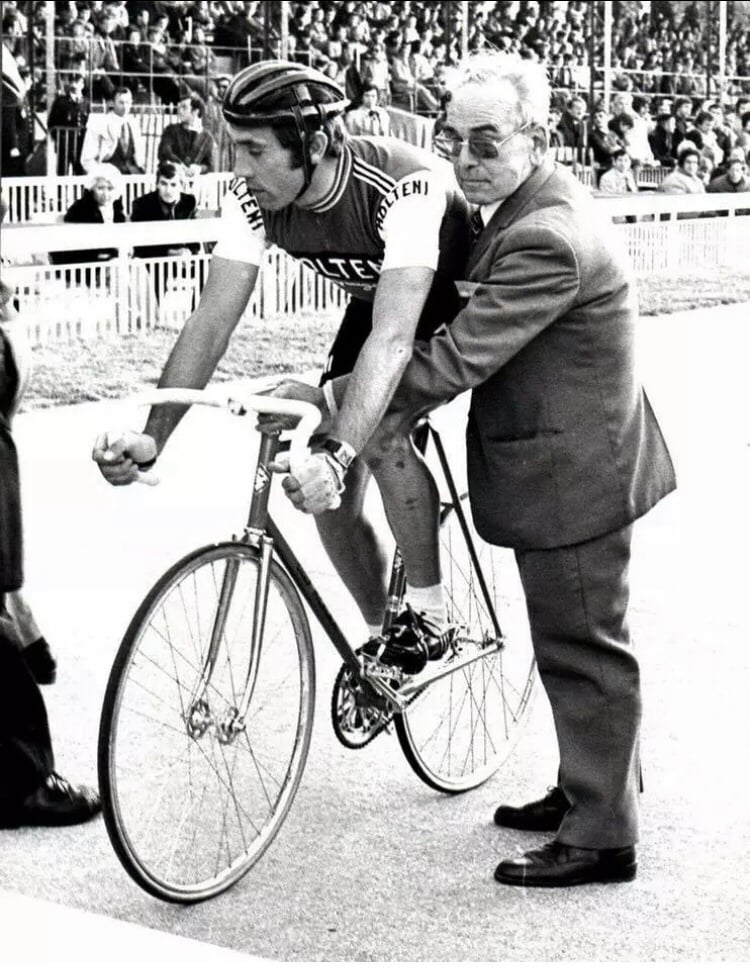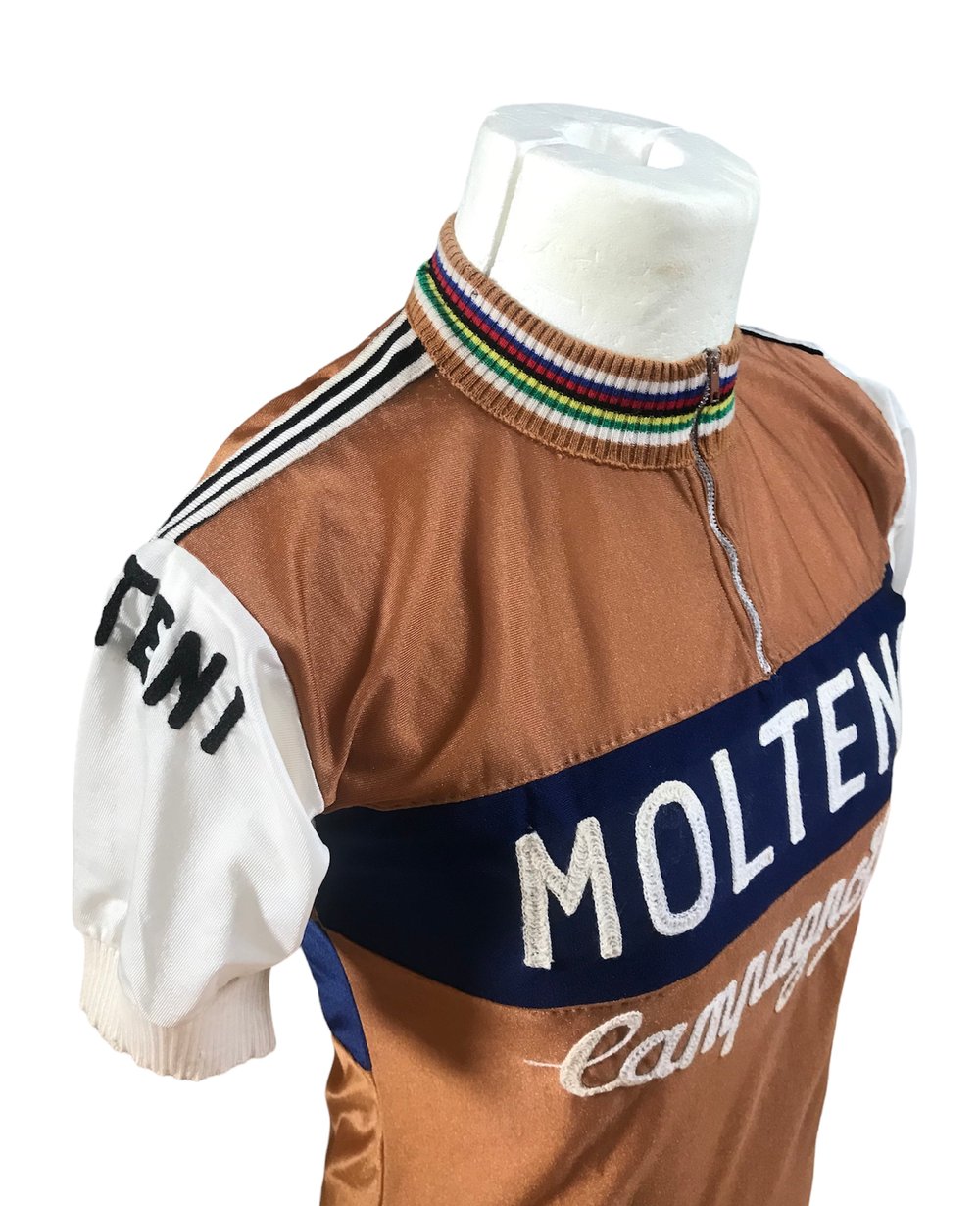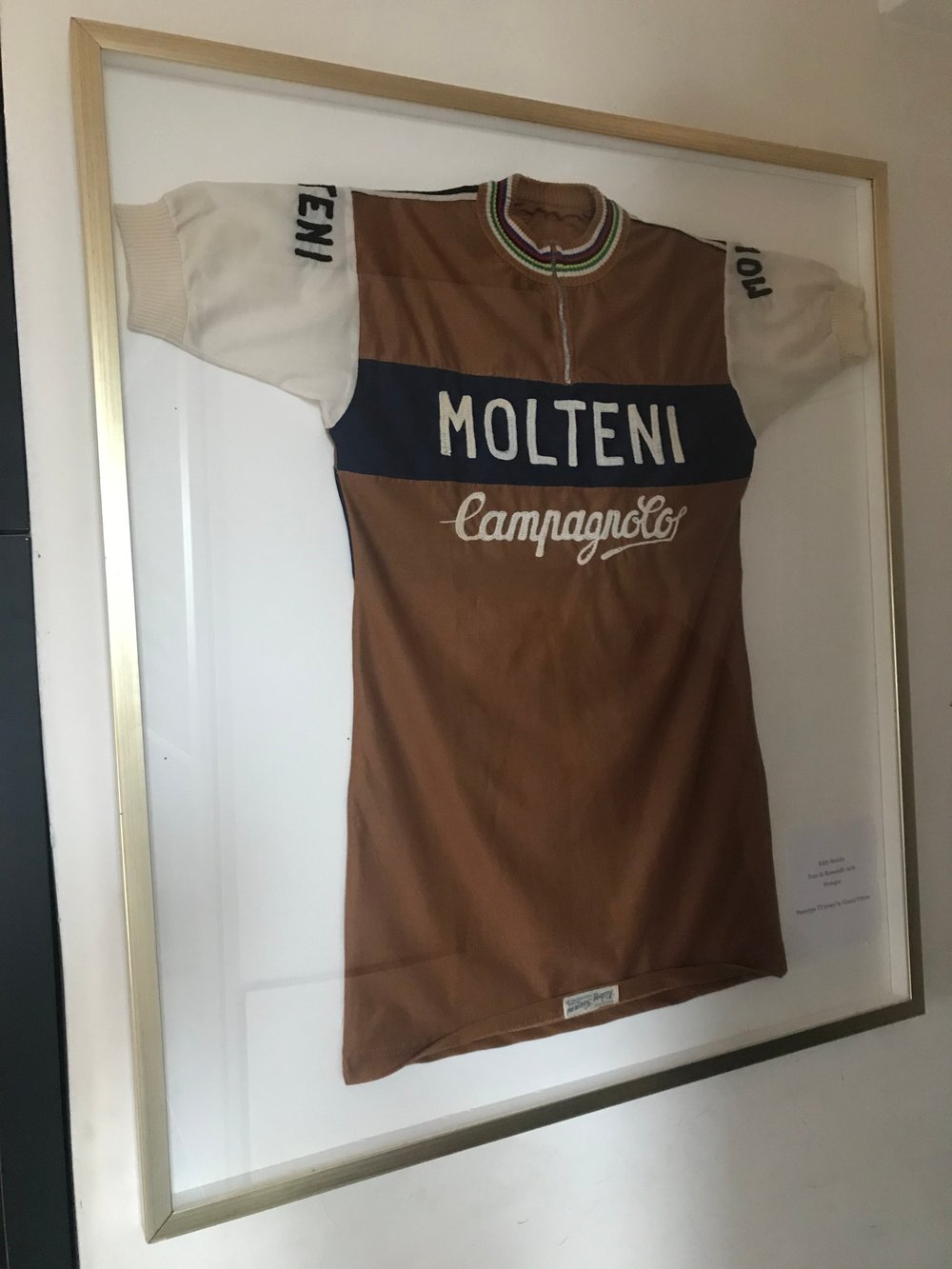 Description:
Outstanding jersey worn by the cyclist legend Eddy Merckx!
Eddy Merckx in a rather rare outfit (white sleeves) during the final time trial in and around the Molteni Arcore factory buildings.
Iconic silk TT jersey made by Vittore Gianni used and worn by the "Cannibal" Eddy Merckx in 1976 to celebrate the end of the sponsor Molteni (1958-1976) in the professional peloton.
In fact, this jersey was made just for Eddy Merckx and was worn on 12 June 1976 for the 22nd stage A of the Giro d'Italia, a 28 kilometre time trial in Arcore, the headquarters of the sponsor Molteni. Eddy's teammate Joseph Bruyère won the time trial. Merckx finished fourth at 23 seconds of his lieutenant Joseph Bruyère. This was Eddy Merckx last Giro.
This jersey was also worn by Eddy Merckx in the time trial of the Tour de Romandie in 1976 and in some 6 days on the track. Molteni was an Italian team sponsored by a salami manufacturer from Arcore, just outside Milan.
It is most famous for the period when Eddy Merckx raced for the team, but it had some very good riders and significant victories before his arrival in 1971. Still, it was Eddy Merckx who made Molteno's name known everywhere, Molteni means Eddy Merckx!
The pre-1971 Molteni team Colors were brown with a dark blue chest band. In 1971 the colors changed slightly and the brown became more of an orange brown, which Merckx called "Pumpkin", saying, "I know it's name because it was to match the color of the paint of the team bikes."
Color: Orange brown with a deep blue chest band and white sleeves! Unique!
Condition: very good
• Manufactured from an 100% silk with chain-stitched lettering on the chest band and sleeves.
• Long length zip at the collar 12,5cm with world champion stripes
• No back pockets
• White short sleeves jersey
• Made in Italy by Vittore Gianni
Size: Medium
Armpit to armpit: 43cm
Length: 75cm