Sean Kelly - 1988 - General Classification Vuelta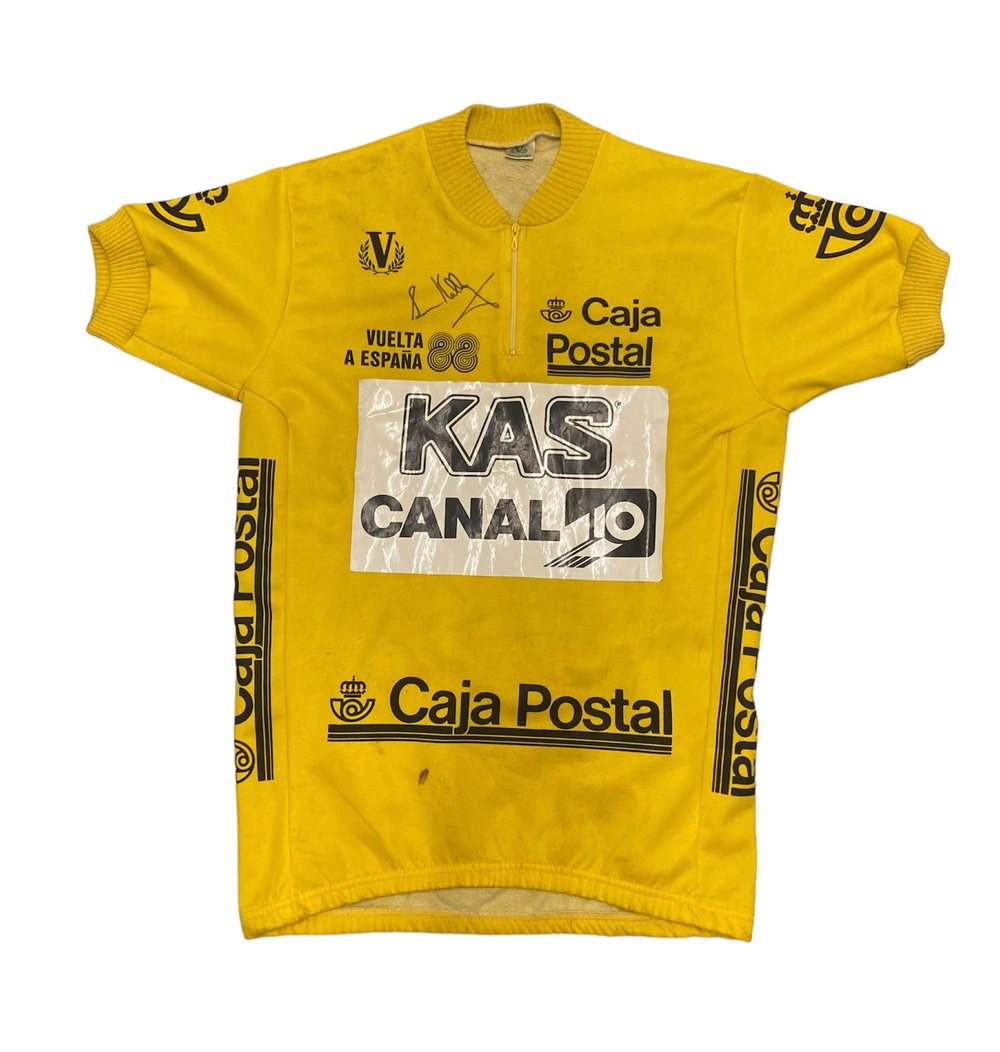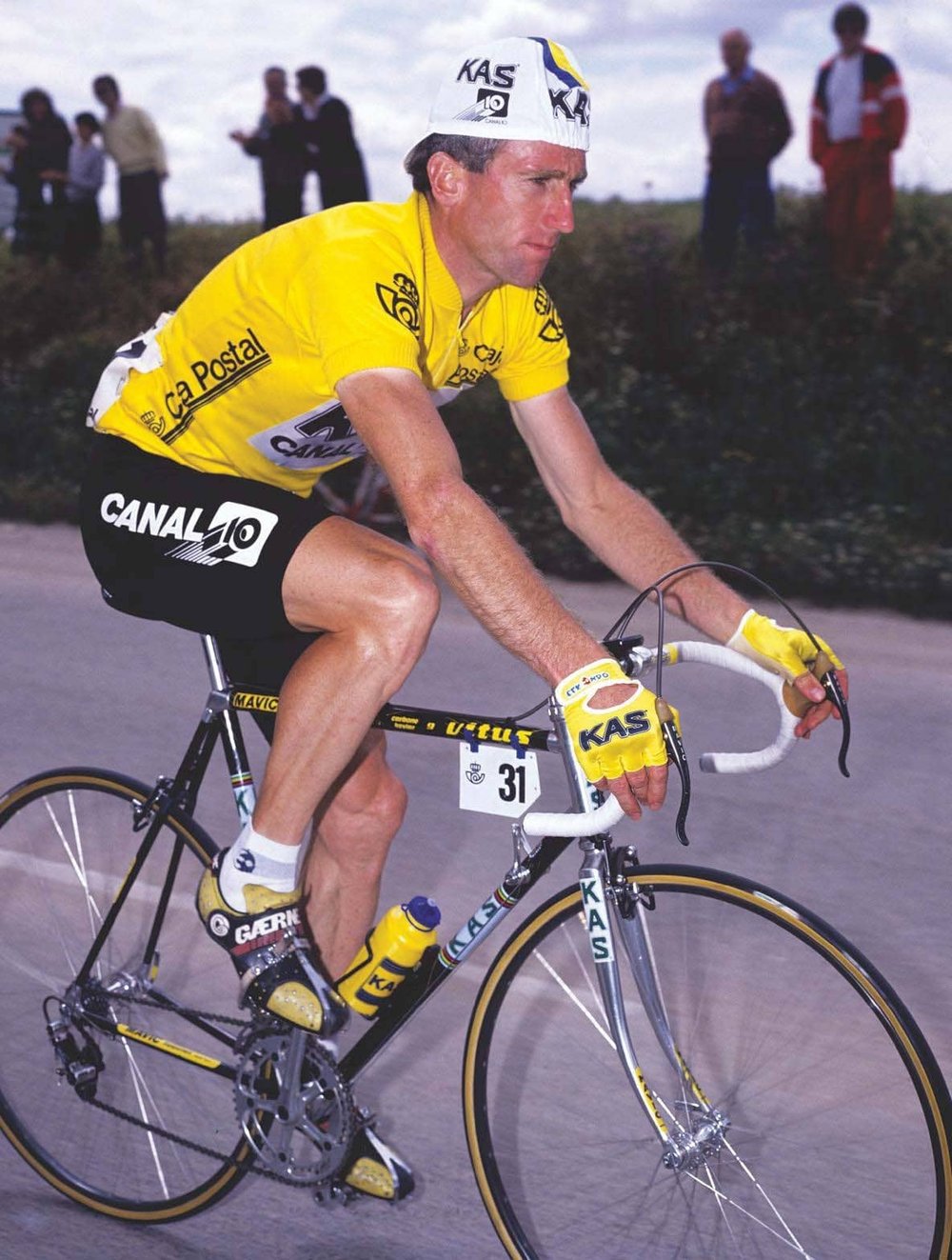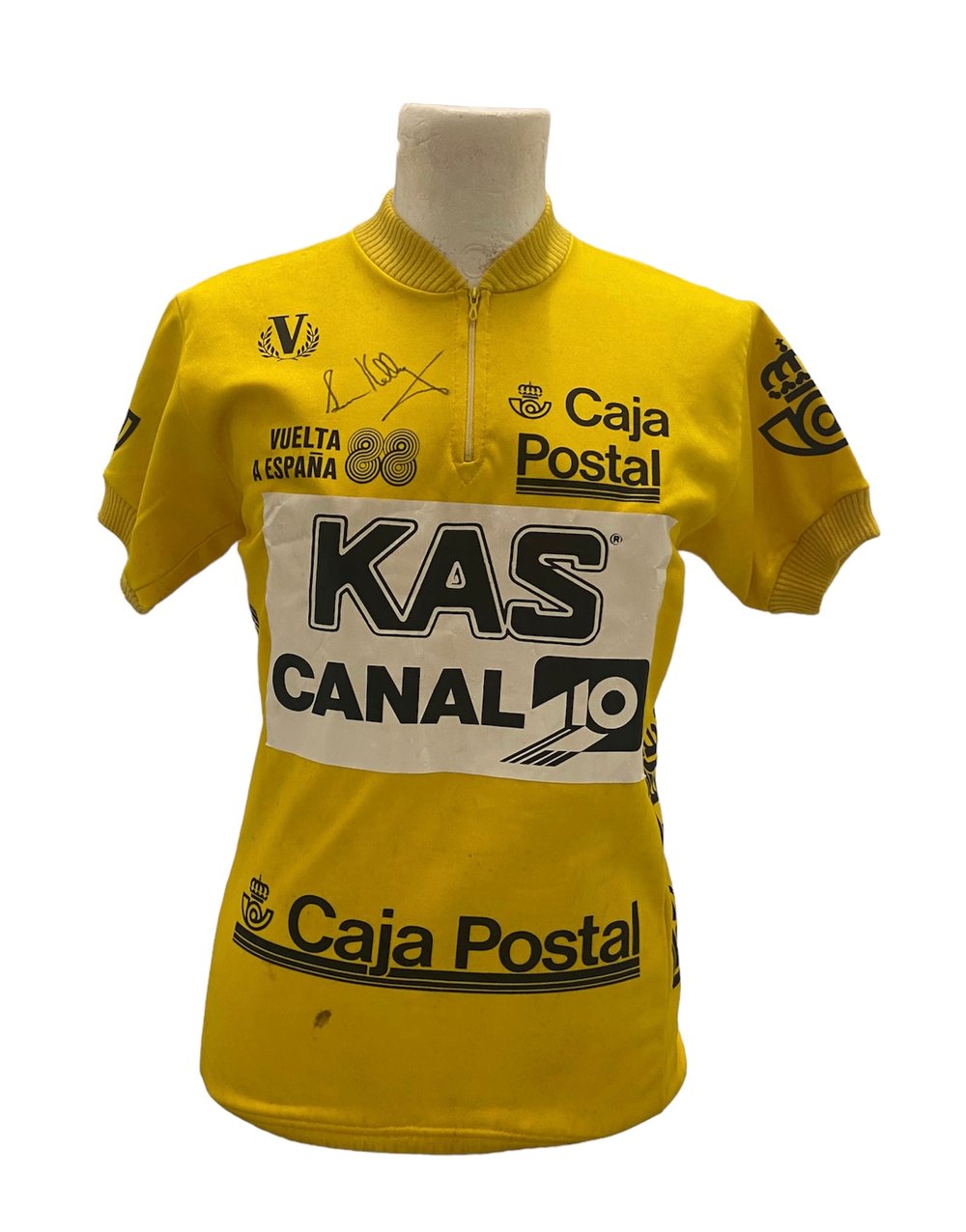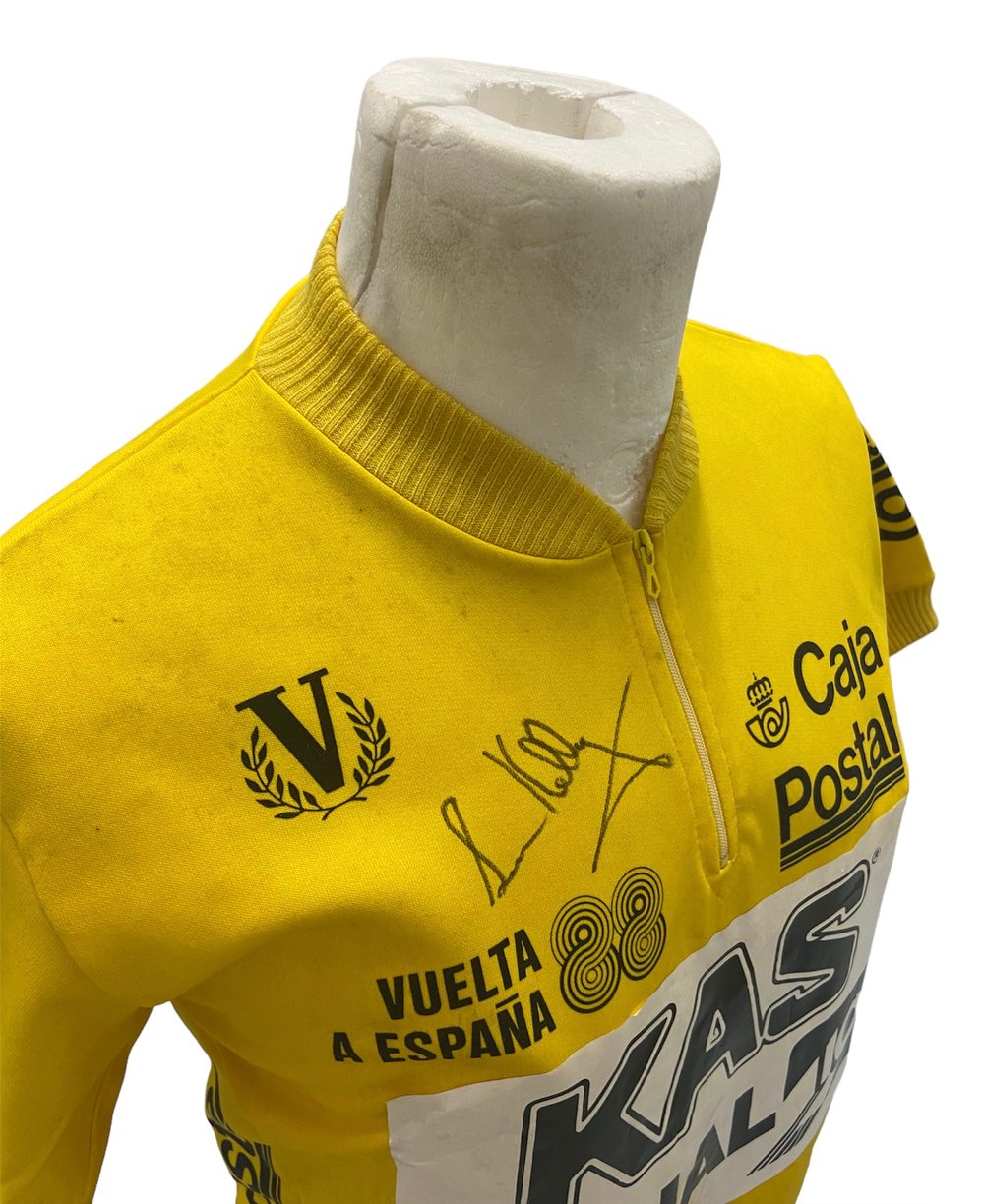 Description:
This golden jersey leader of the Vuelta 1988 has been worn by Sean "King" Kelly during the final stage between Villalba and Madrid (202km).
On the eve of the Vuelta:
Remembering King Kelly's finest hour in glorious '88. Often forgotten, Sean Kelly was a world class time trial rider; a skill that helped him to the Vuelta win in 1988.
In 1987, Kelly had come so close to his first win in a Grand Tour. But 1988 stands out as a year to remember, with Sean Kelly lifting the overall title.
On the evening of the finish of stage 19, with two days to go before the end of the 1988 Vuelta, Anselmo Fuerte is leader of the general classification, 21 seconds ahead of Sean Kelly and 52 seconds ahead of Mario Dietzen. In the 30km time trial between Las Rozas and Villalba, Sean Kelly became the new overall leader by winning the 20th timed stage 1'07min ahead of Dietzen. Sean Kelly wore his only yellow leader's jersey on the final stage to Madrid.
Kelly claimed his first and only Grand Tour win. He had made amends for his bad luck the previous year. He also won the points competition (green jersey) and was third in the mountains classification.