Gary Wiggins 🇦🇺 1984 European Madison Championships ceremonial jersey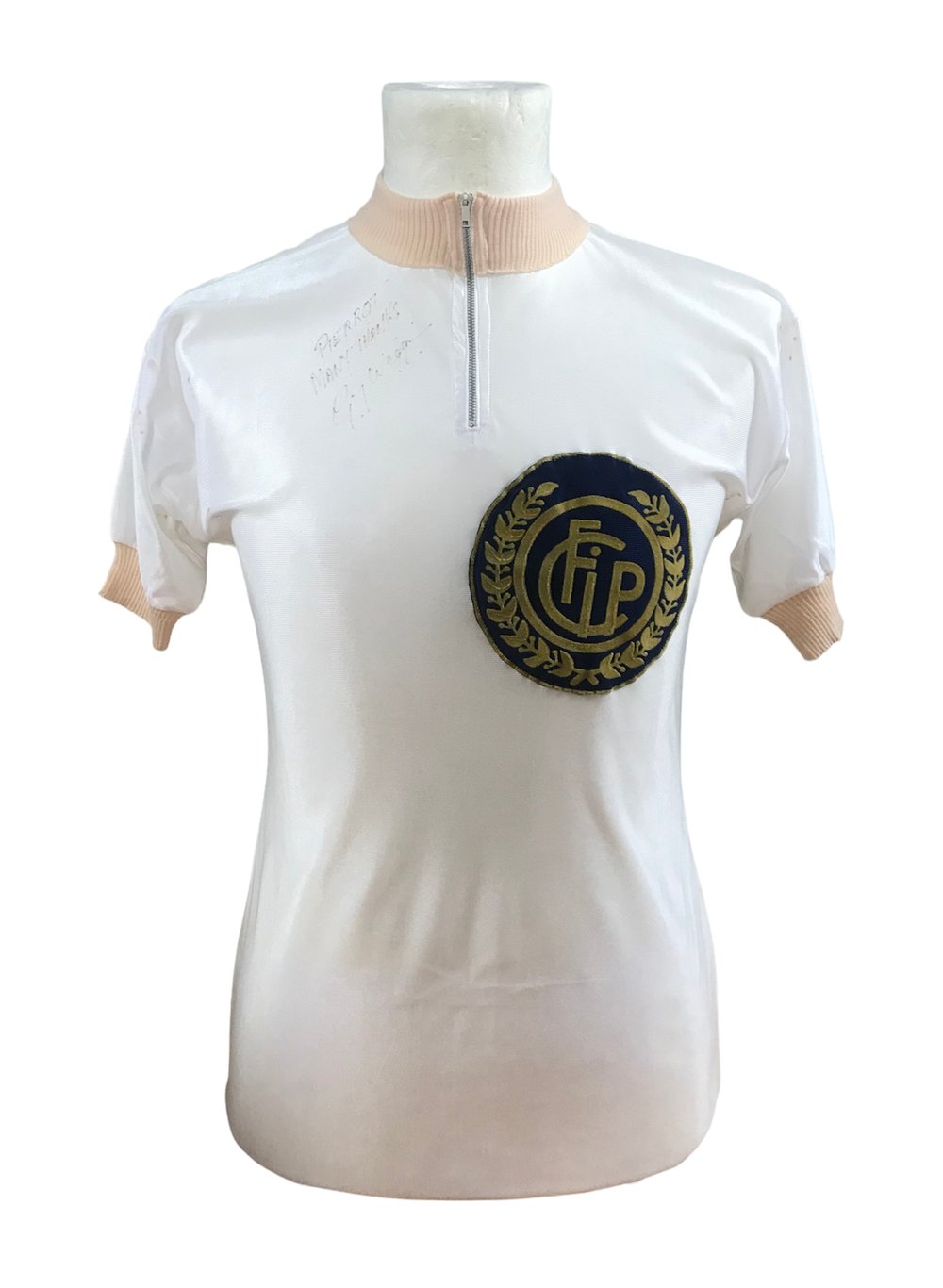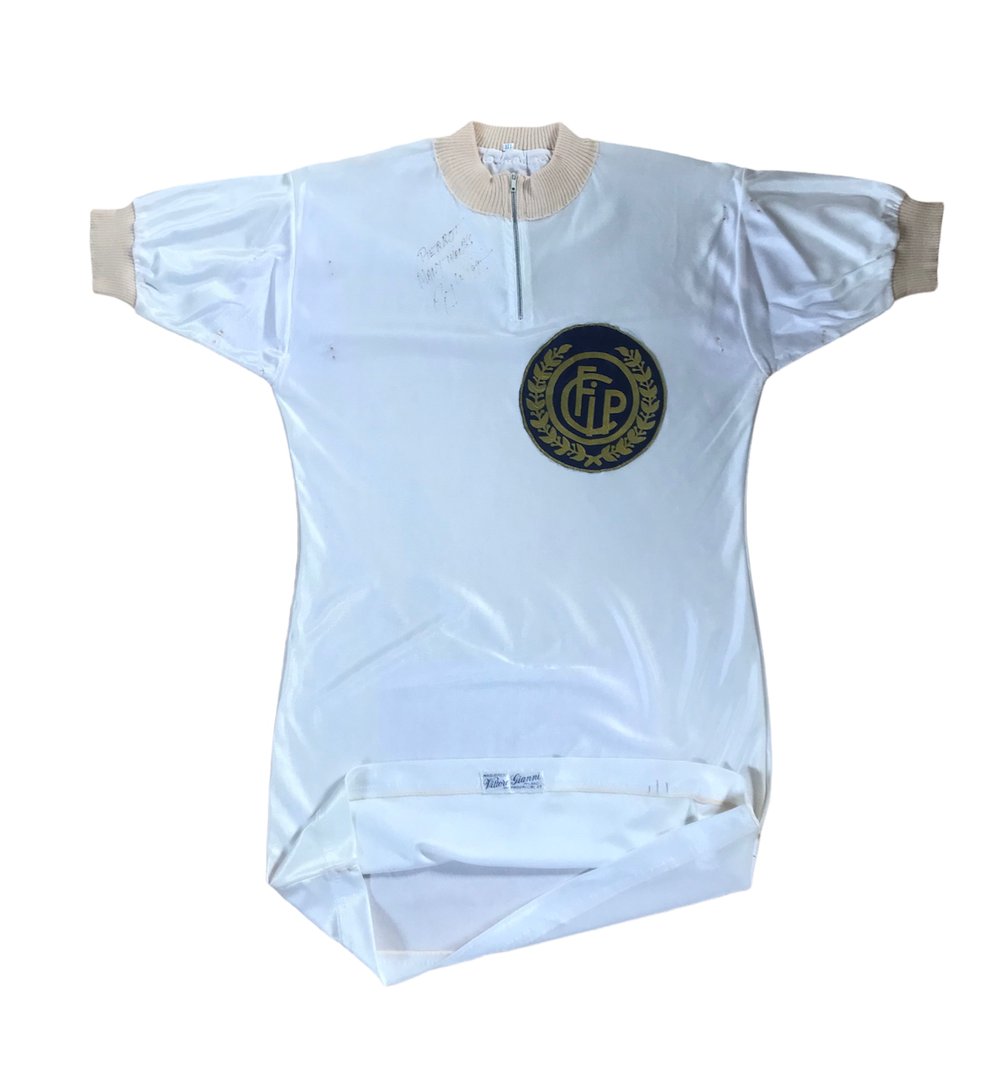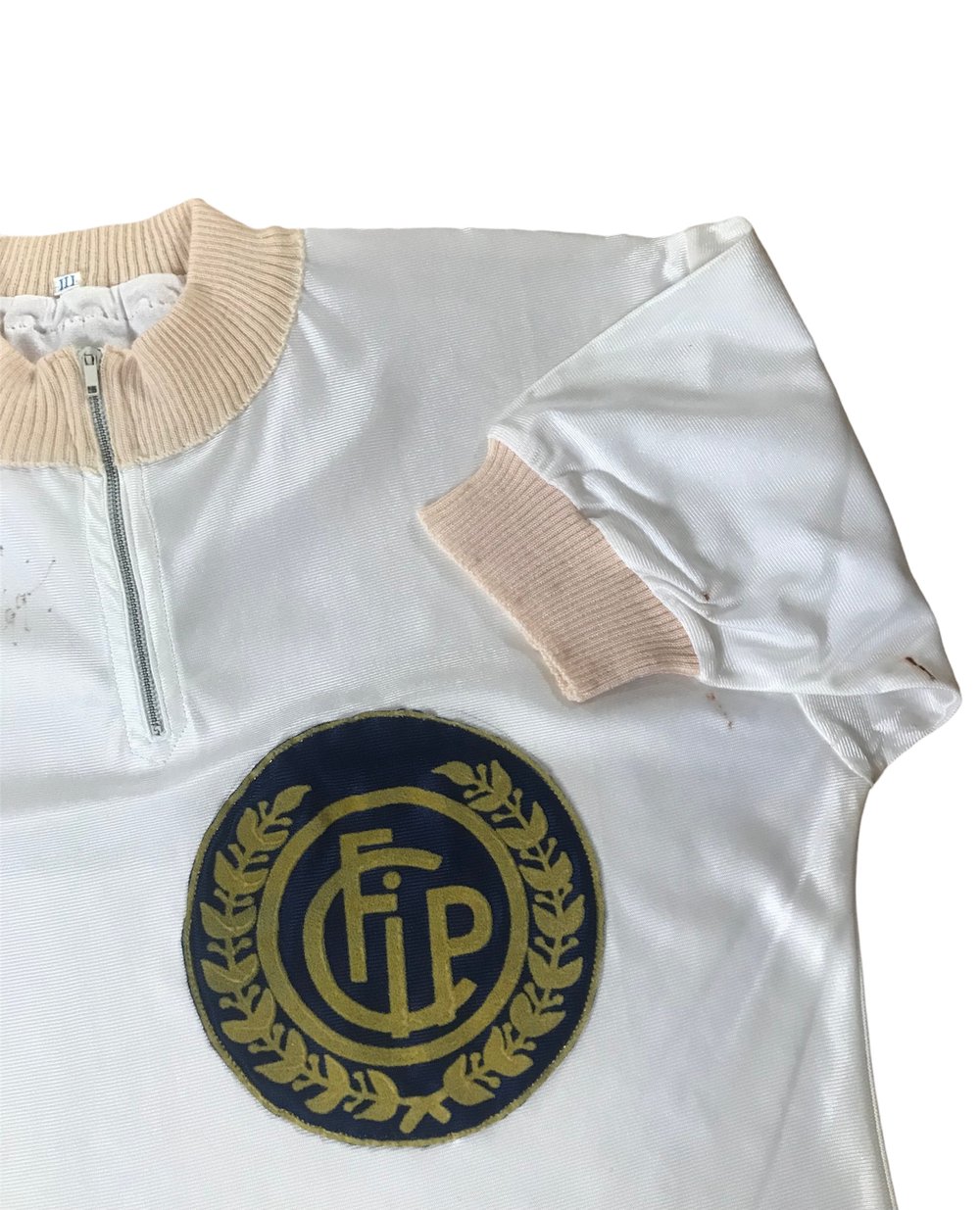 Description:
Splendid ceremonial jersey of European champion with this sublime crest of the FCIP on the chest, worn and signed by Gary Wiggins in 1984.
FICP - Fédération Internationale de Cyclisme Professionnel from 1965 until 1992. The UCI (Union Cycliste Professionnelle) will be the new name governing world cycling from 1993.
The madison champs was always hotly contested; wearing the jersey which went with the title guaranteed the winners better contract fees from Six Day promoters and in those days was the equivalent of a world title in the discipline.
Gary Wiggins (1952-2008), was a track cyclist who competed internationally in derny, madison and six days for Australia, father of the 2012 Tour de France winner, Sir Bradley Wiggins. He rode 73 sixes in his career (1977-1987) including a win at Bremen in 1985 with Britain's Tony Doyle. When he was with Doyle he also won the European madison championships in Switzerland on November 26 th 1984.
Gary Wiggins was one of the strongest riders we've ever seen, aggressive and always wanting to win. He didn't always have the best partners in the Sixes. As a road rider, the sport never saw the best of Gary Wiggins; his road programme was designed to prepare him for the lucrative Six Day season. But he earned good money in those kermises, consistently finishing among the prizes.
Color: Simple but elegant made from silk, which looked incredible under the lights of the world's most famous indoor velodromes because silk holds colour well, and it shines.
Condition: in good condition.
• Manufactured from an 100% silk
• Official FICP crest embroidered on chest
• Long length zip at the collar 13,5cm
• White short sleeves jersey
• Made in Italy by Vittore Gianni
Size: Medium/large
Armpit to armpit: 44cm
Length: 78cm