Francesco Moser 🇮🇹 Early 1980s Giro d'Italia - Ciclamino jersey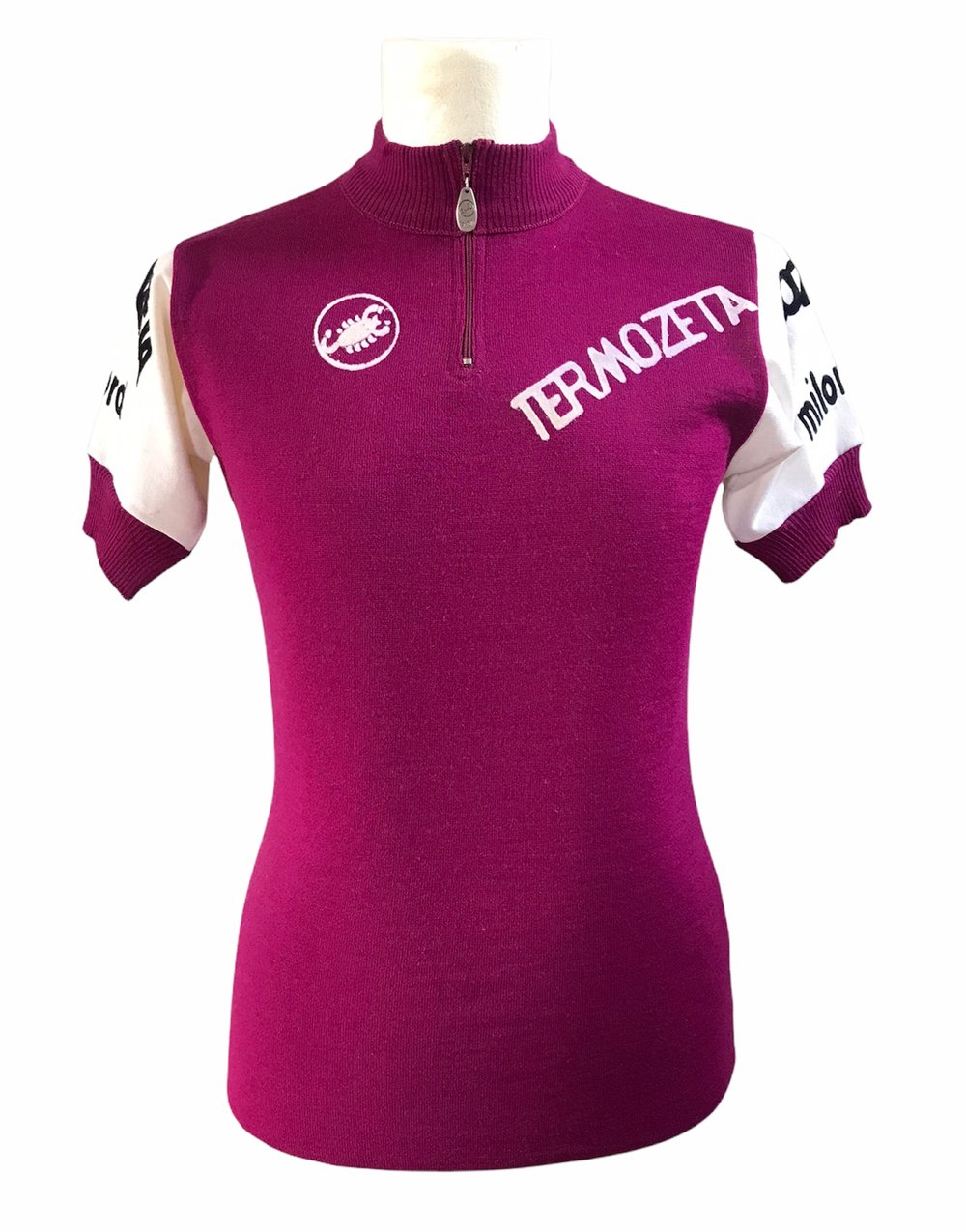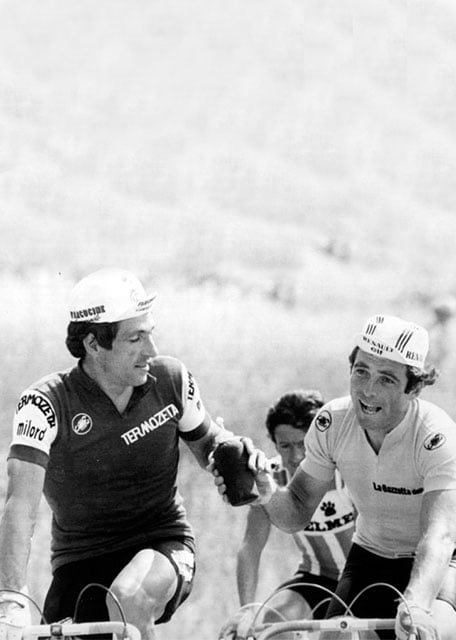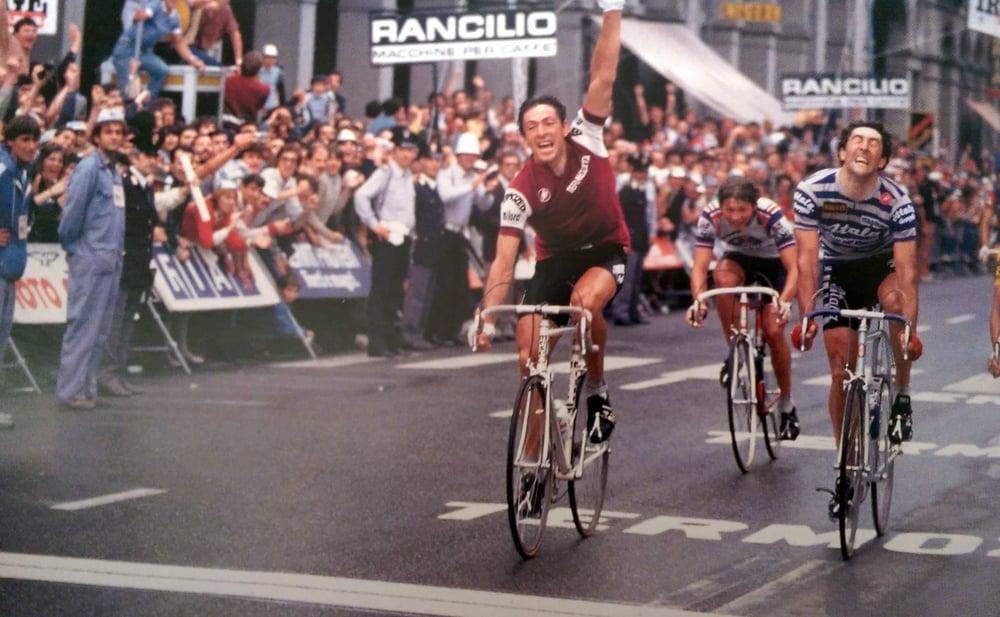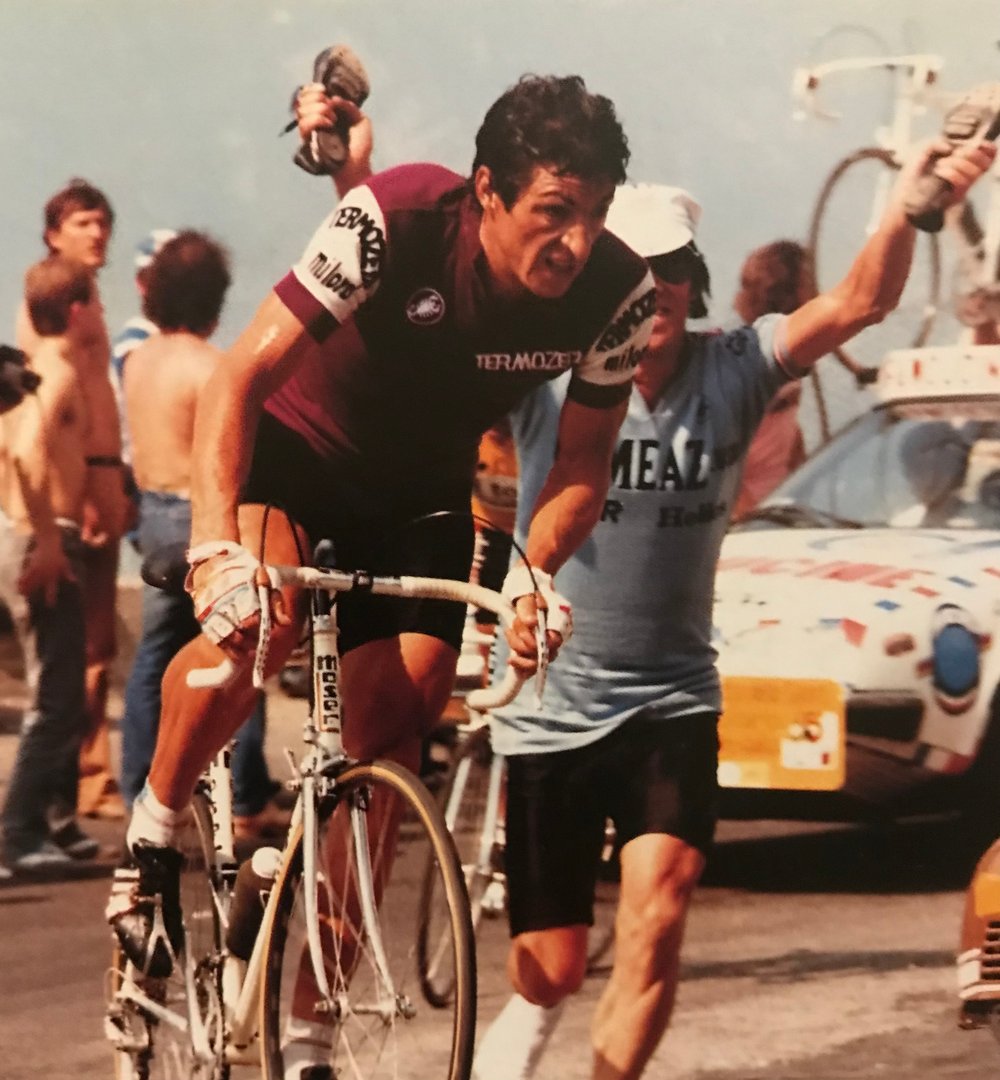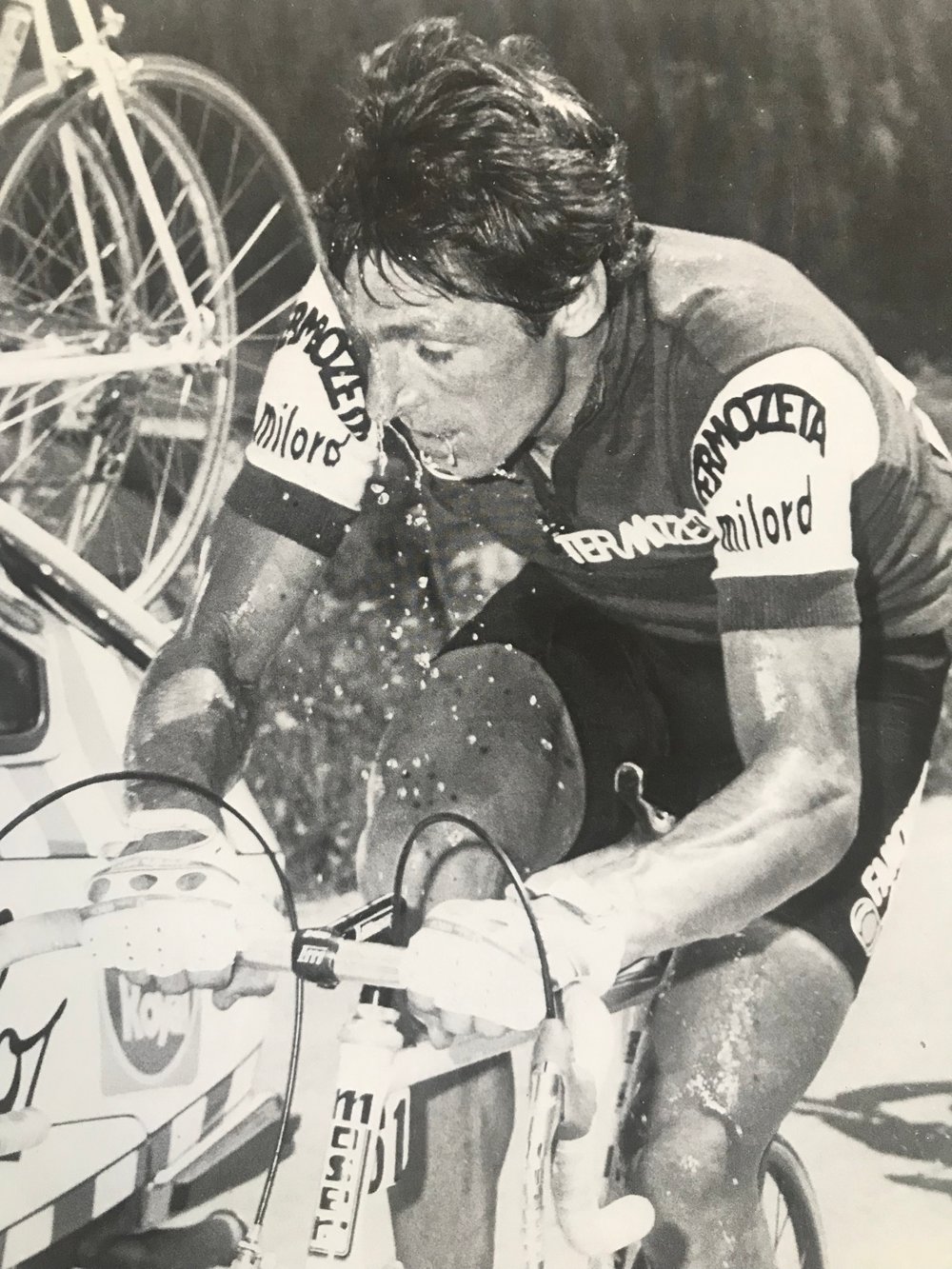 Description:
An authentic jersey worn by Francesco Moser! This jersey was purchased directly from the brilliant writer/collector Herbie Sykes and was part of his collection.
The Ciclamino jersey is awarded to the best sprinter. Riders are credited with a certain number of points according to their ranking in the finish and intermediate sprints of each stage. The leader of the points classification wears the cyclamen jersey. An independent points classification was first introduced in 1958. Since 1967, the leader of this classification wears a distinctive jersey.
The jersey was red in 1967, 1968 and 1969 (with sponsor Dreher), before changing to cyclamen (with sponsor Termozeta) until 2009. From 2010 to 2016, the jersey returned to red, before the return of the Maglia Ciclamino in 2017, during the 100th edition of the Giro, with the official sponsor Segafredo Zanetti. Two great rivals of the 1970s and 1980s dominate the list of winners with four victories each in the points classification:
Francesco Moser and Giuseppe Saronni,. Mario Cipollini, Roger de Vlaeminck and Johan van der Velde won three times.
The Castelli maglia Ciclamino was produced between 1980 and 1985. Prior to 1980 the Giro d'Italia jerseys were made by Vittore Gianni, and from 1986 Castelli used a different, lighter wool blend.
This was one of a number of jerseys acquired in 2016 by Herbie Sykes from Rino Baron. He was a former soigneur with a sizeable collection, and this one was framed and on display in his house in Veneto. On the back there was a sticker with the word "Moser" and Baron stated that it had been given to him directly by Moser himself.
Color: Rich purple, this maglia ciclamino taking its name and color from the alpine Cyclamen flower.
Condition:
An authentic jersey in very good condition.
• 100% wool with flocked lettering
• Long length zip at the collar 13,5cm
• Three back pockets at the rear
• Short sleeves jersey
• Made in Italy by Castelli
Size: Medium
Armpit to armpit: 43cm
Length: 73cm