1956 - Saint-Raphaël - R.Géminiani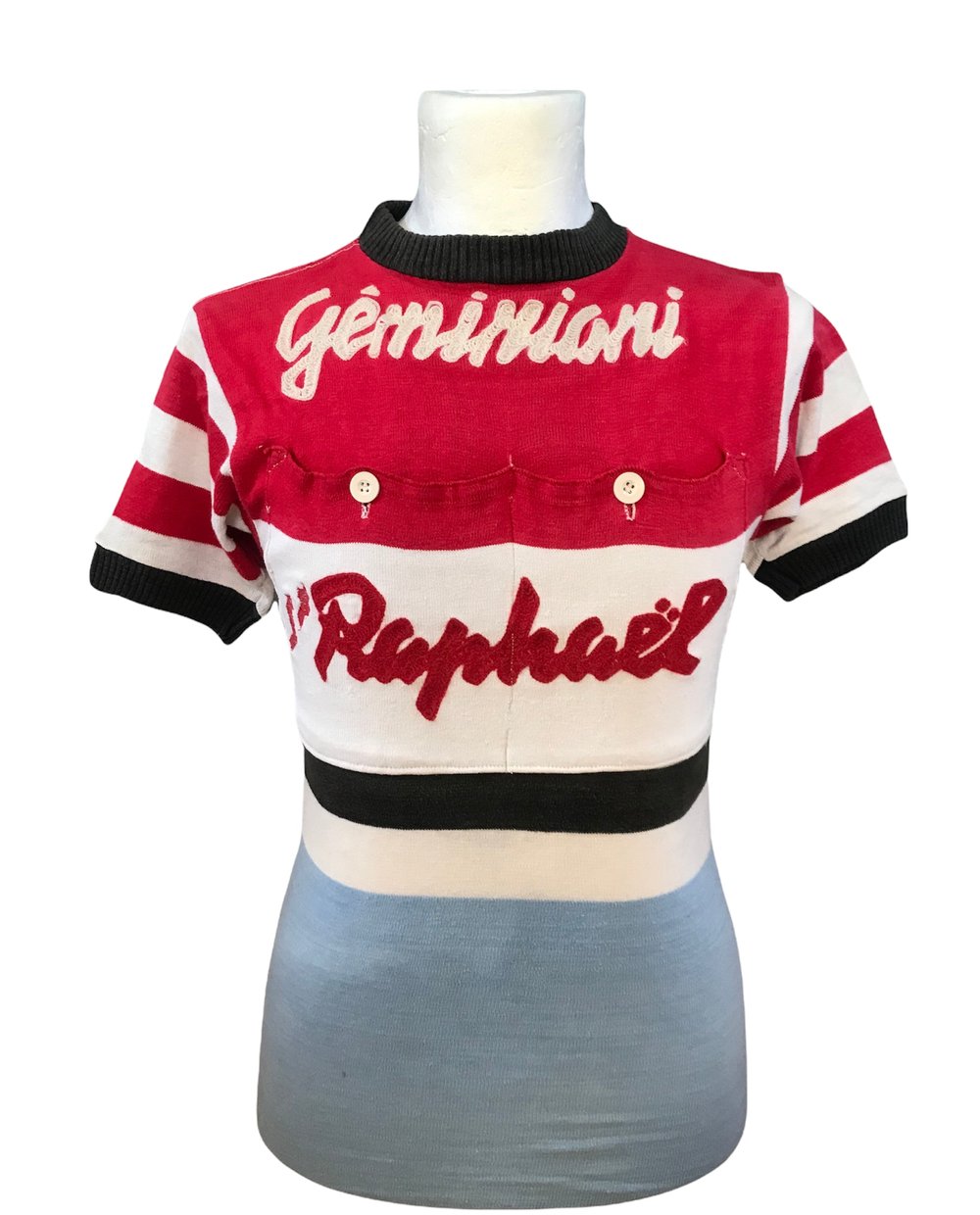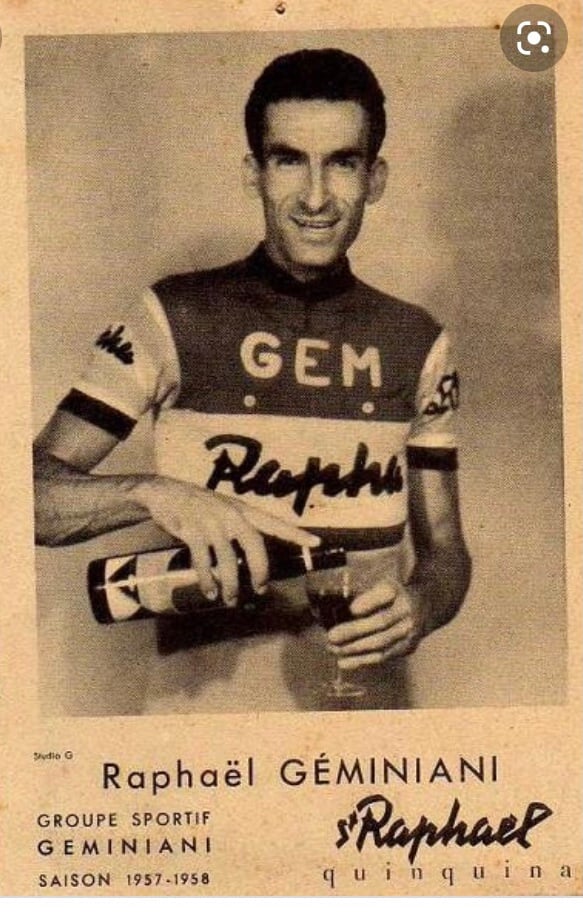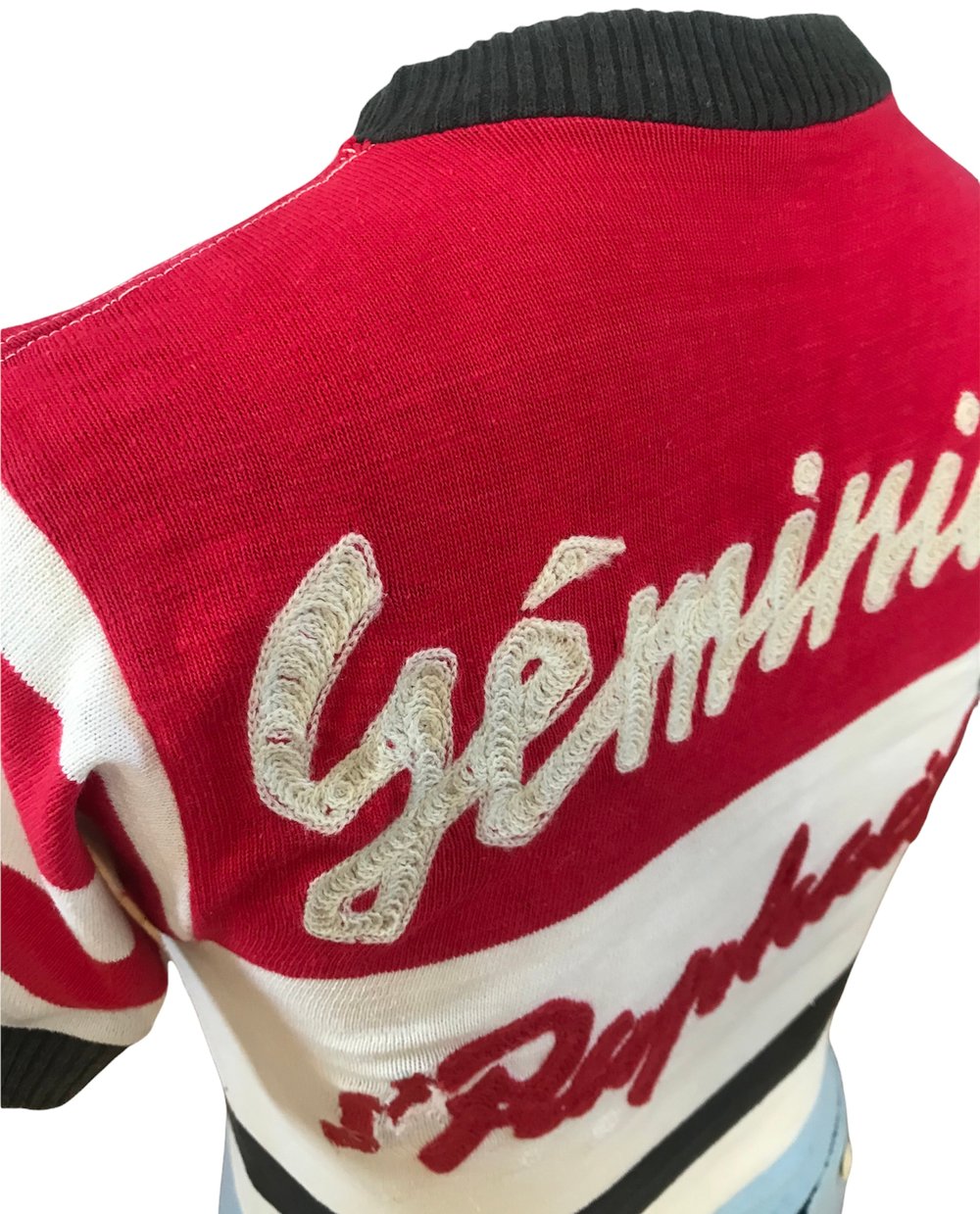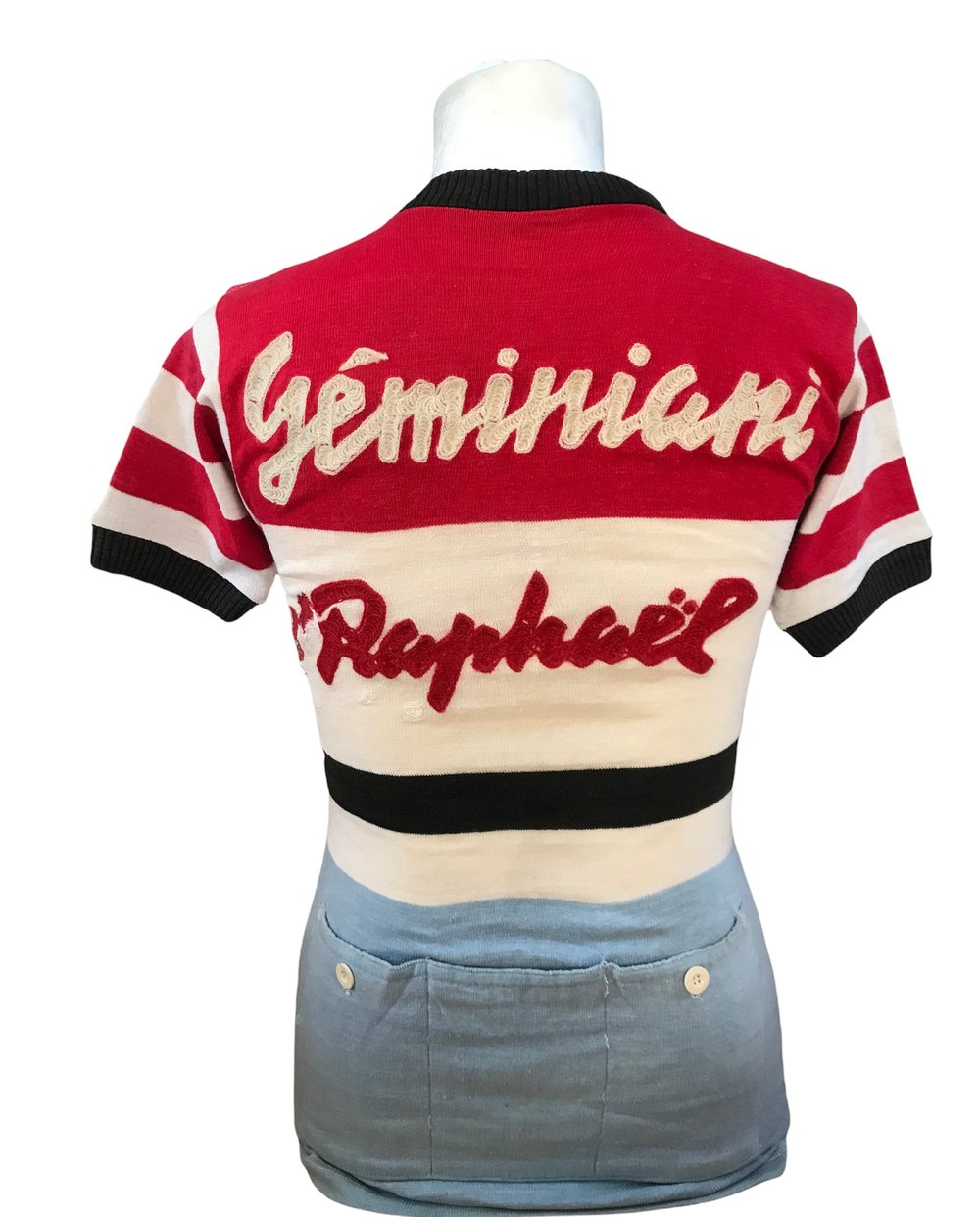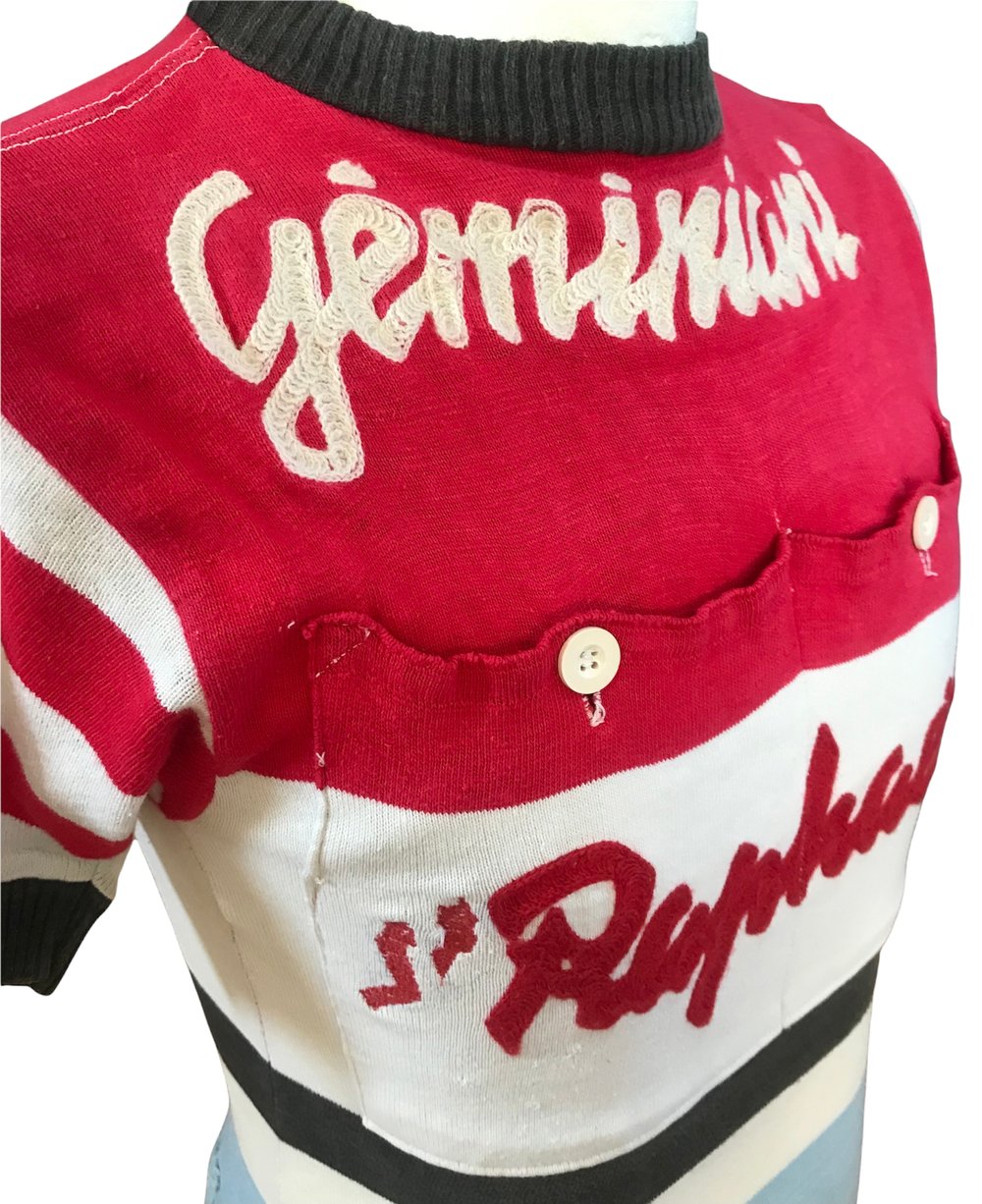 Description:
The art of using one's first name to circumvent the French ban on non-sporting brands in cycling! One of the very first jerseys made in 1955/1956 with the name of the sponsor St-Raphaël and the name of the French cycling champion Raphaël Géminiani!
Saint-Raphaël was a great and beautiful decade of cycling (1955-1964). By playing with his first name, Raphaël Géminiani comes up with an association with St-Raphaël aperitifs and by a clever subterfuge of sponsoring on his shirts!
Raphaël Géminiani, creator of extra-sport advertising in France. Extra-sports advertising was prohibited by the French Cycling Federation. In 1955, Raphaël Géminiani had the idea of associating his first name with a brand of aperitif and turned up at the start of the Milan-San Rémo race wearing a Saint-Raphaël Quinquina jersey. The F.F.C. protested in a telegram that arrived in Italy... after the race had started.
After various ups and downs, non-sport brands were accepted, quickly becoming essential to the survival of cycling events following the decline of the cycle manufacturers' brands in the early 1950s.
From 1954 to 1964, the jersey evolved over the years, sometimes even during the course of the year depending on the riders and the competitions. During this period, many champions rode in this team: Anquetil, Darrigade, Stablinski, Koblet, Altig, etc.
Color: The emblematic red, white, black and sky blue jersey had its heyday with Jacques Anquetil.
Condition: very good
• Manufactured from an 100% pure wool with chain-stitched lettering
• The jersey shows the familiar front chest pockets used since the birth of cycling
• Two button down pockets at the front
• Crew neck, no zip
• Three back pockets at the rear
• Three button down pockets at the rear
• Short sleeves jersey
• No maker's label present
Size: Small/Medium
Armpit to armpit: 39cm
Length: 71cm