Gösta Pettersson - 1970 - Ferretti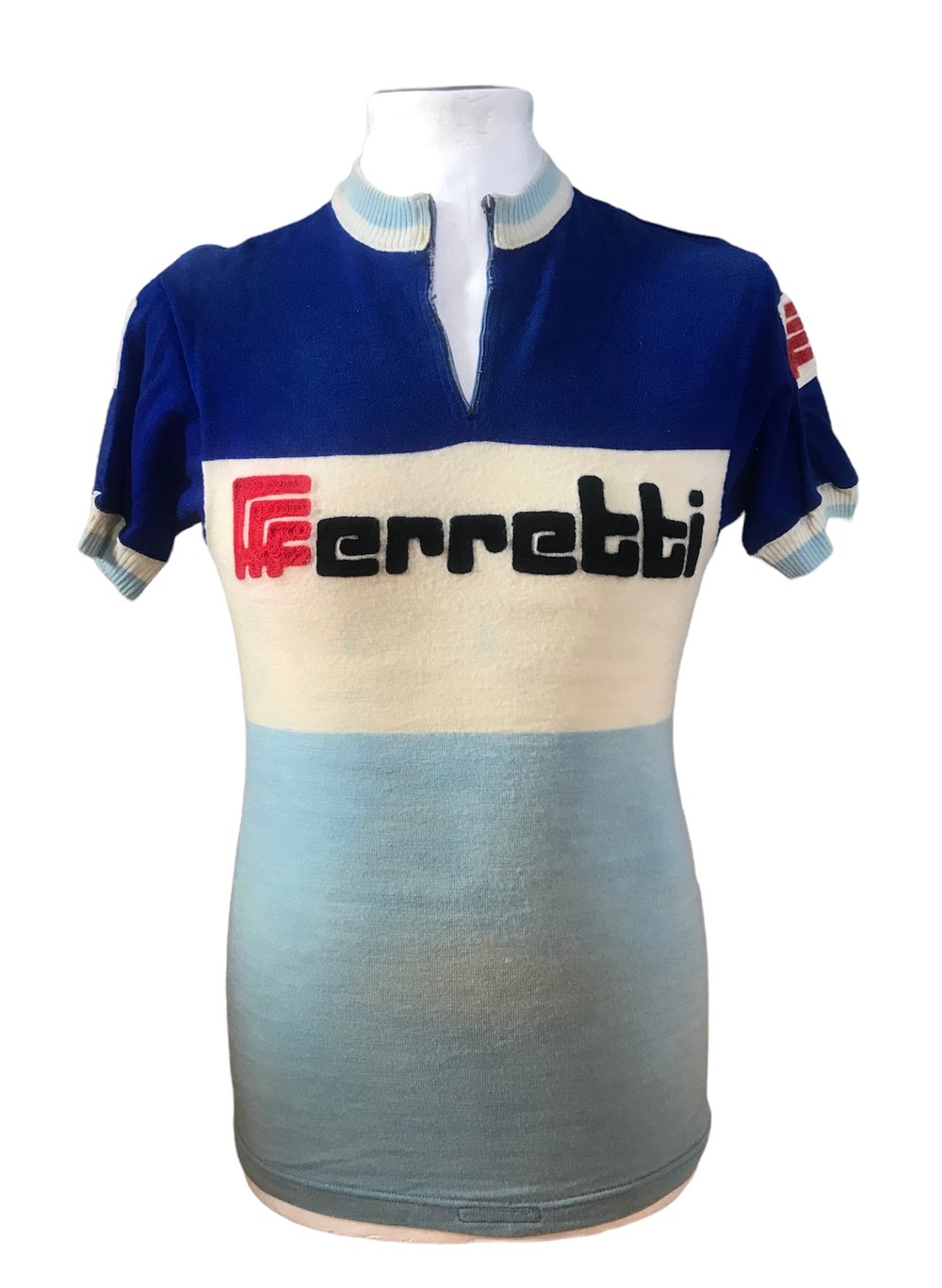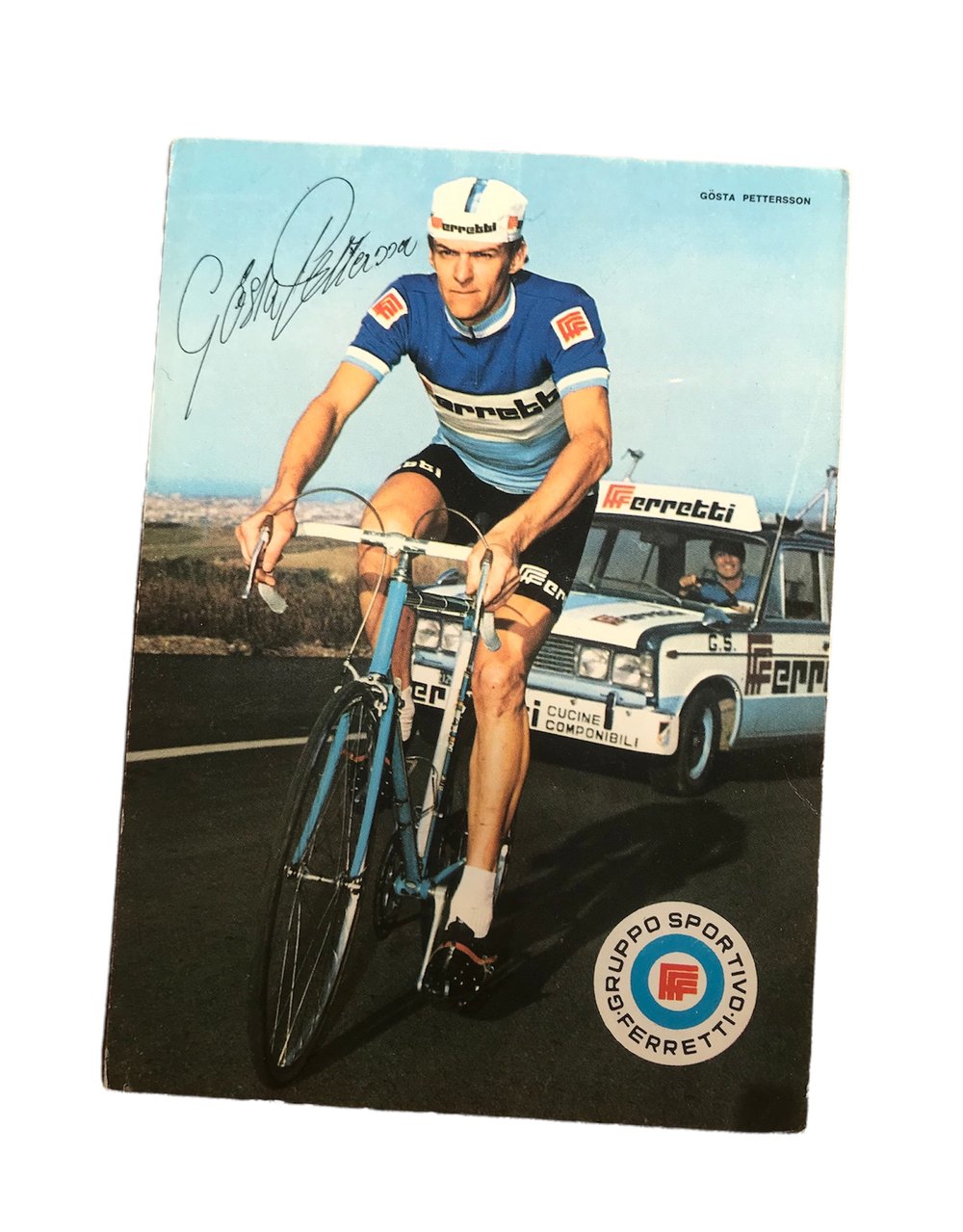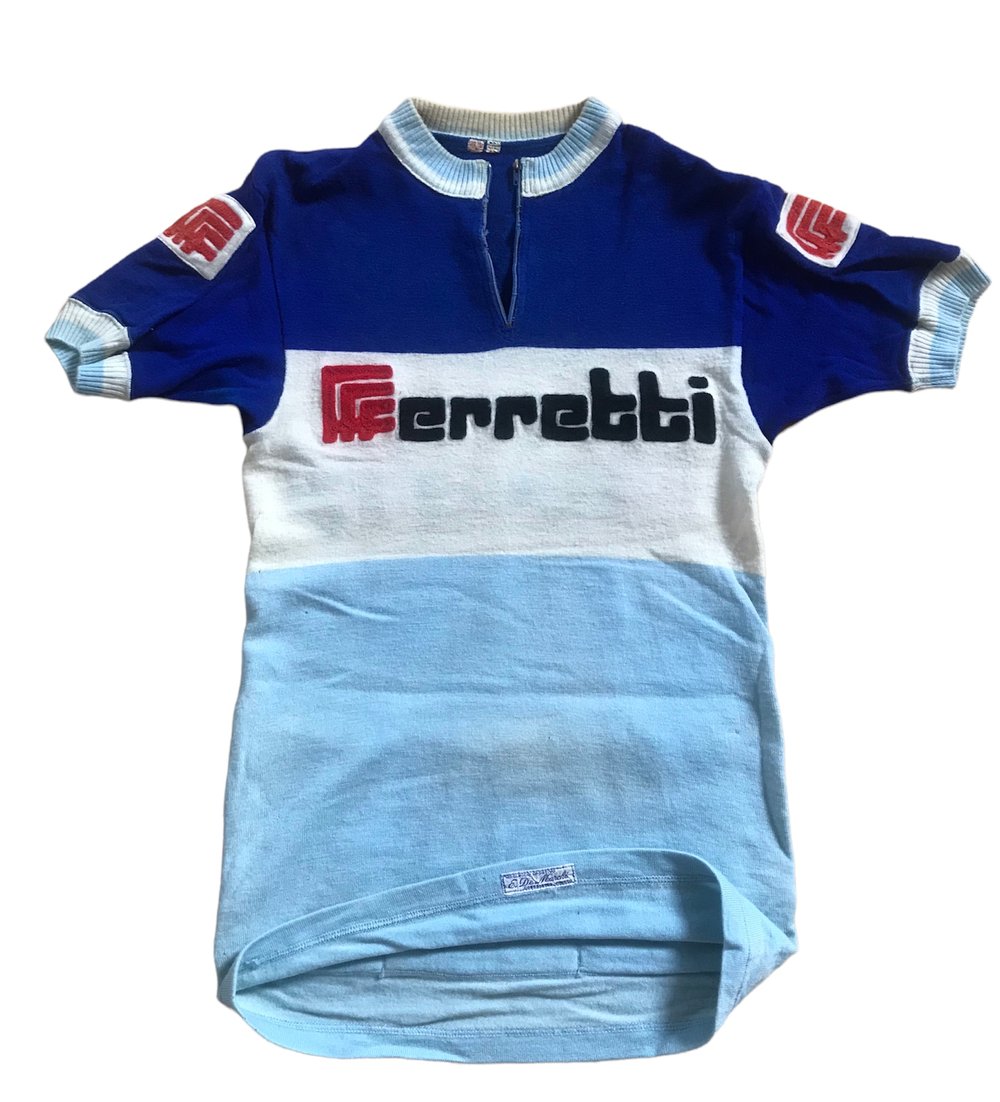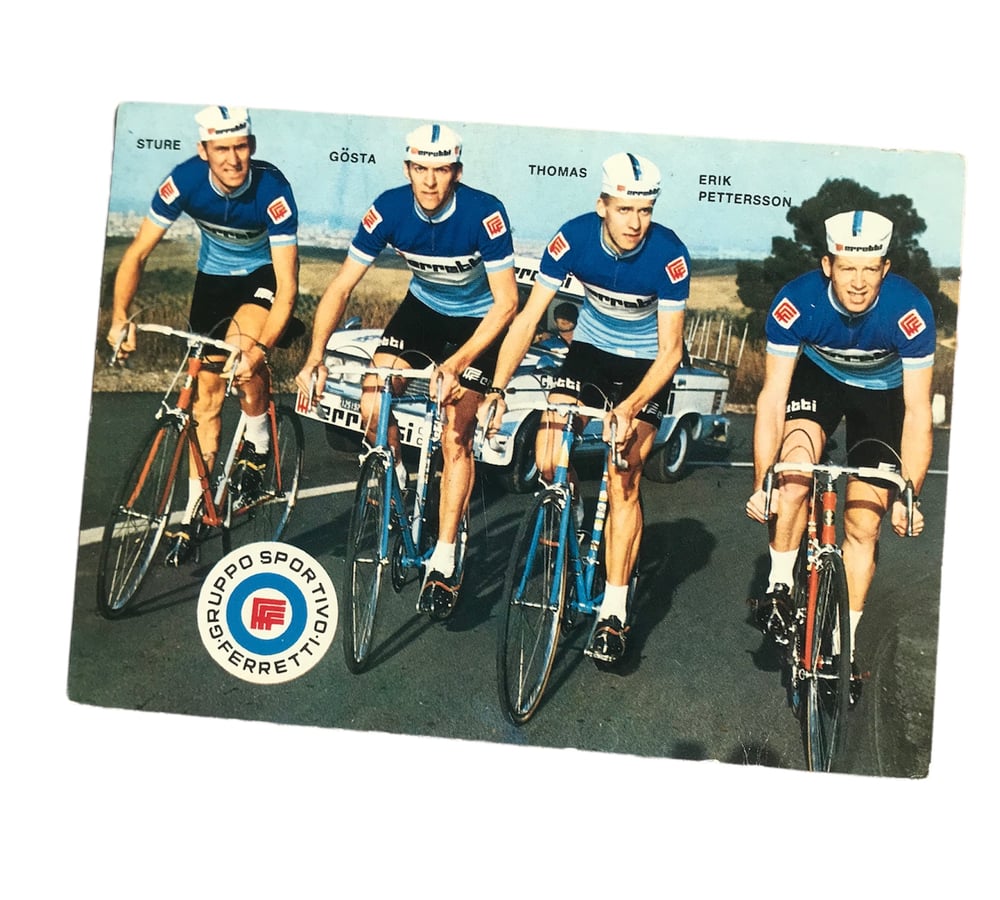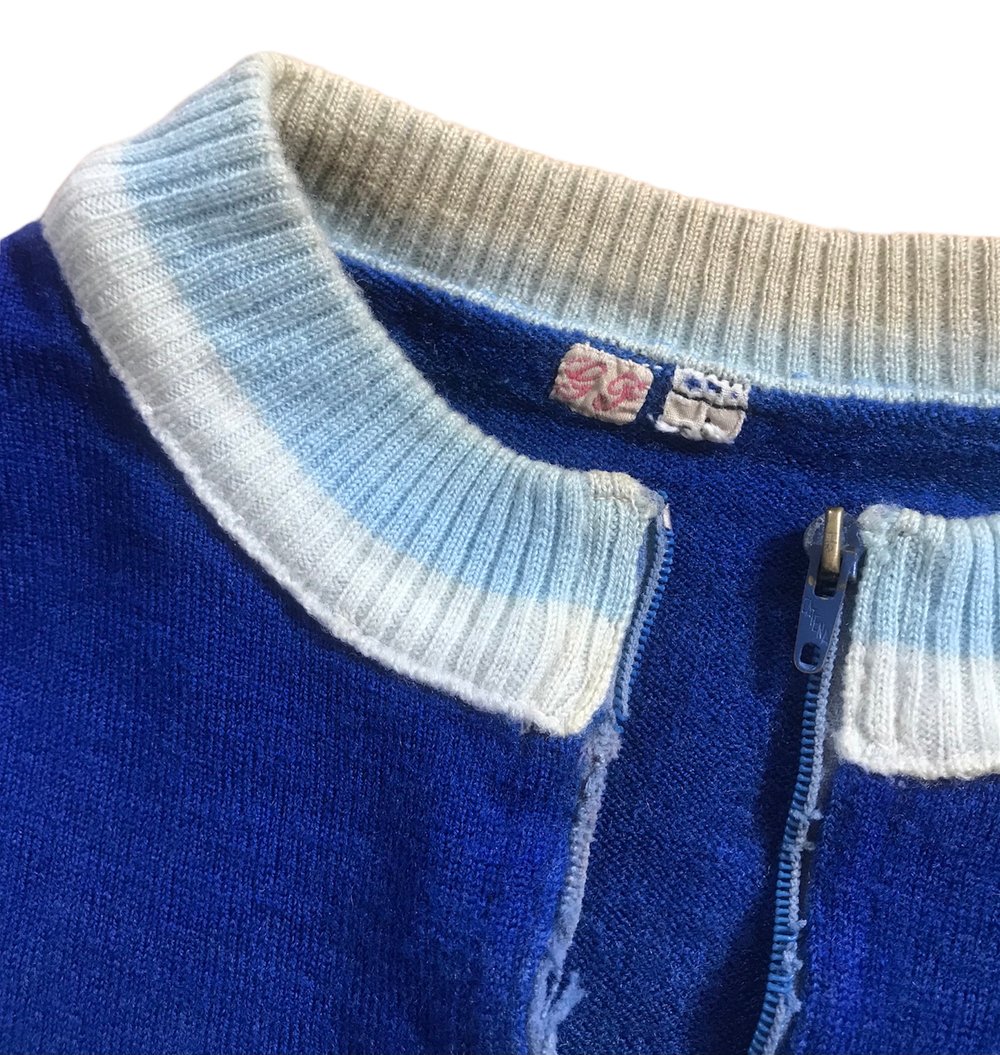 Description:
This beautiful Ferretti blue from the Italian team's 1970. Ferretti were an Italian professional cycling team that existed from 1969 to 1972. They were sponsored by the Ferretti kitchen company, based in Capannoli.
The Swedish rider Gösta Fåglum Pettersson, who was born on November 23, 1940 is best known for winning the 1971 Giro d'Italia ahead of Herman Van Springel of Belgium and Ugo Colombo of Italy.
In other Grand Tour events, Pettersson finished 3rd in the 1970 Tour de France behind Eddy Merckx of Belgium and Joop Zoetemelk of Holland.
Color: Brilliant combination of dark/light blue and white illustrates this beautiful jersey that has become mythical for collectors!
Condition: Some imperfections to note on this jersey dating from 1970 which is nevertheless in good condition, has some minor holes. The zip is broken.
• Manufactured from an 100% pure wool with chain-stitched lettering
• Short length zip at the collar 13cm
• Three back pockets at the rear
• Three button down pockets at the rear
• Short sleeves jersey
• Made in Italy by E. De Marchi
PLEASE NOTE to review carefully the photos to determine the condition.
Size: Small/Medium
Length: 68cm
Armpit to armpit: 39cm
Additional information:
Pettersson's brothers, Erik, Sture and Tomas, were also notable cyclists, later forming the successful quartet known as the Fåglum brothers.
After the 1969 World Championships, the Fåglum brothers turned professional, with Gösta racking up an impressive series of wins in 1970 that included the Tour de Romandie, Coppa Sabatini and Trofeo Baracchi (with brother Tomas), while finishing third in the Tour de France and sixth in the Giro d'Italia.
After a brief four-year period as a pro, Pettersson retired from cycling in 1974, accruing more than 50 victories during his career as both an amateur and professional rider.